I had a nice drive today from Sweetwater, TX to Roswell, NM. In the 5 years that I've been going to New Mexico I've often used Roswell as kind of a jump off point. I teach classes in both Santa Fe and Alamogordo and each year the order seems to get reversed and one comes before the other. Roswell is kind of midway between both cities so when I drive in from Texas it's a good place to stop then head to whichever city the next day.
In Sweetwater I rolled over in bed around 7 am and realized I was dead in the middle of a free breakfast up front that I wasn't eating. I got up and put some pants on and headed up front. This morning is was a sausage and egg breakfast burrito that this lady comes in and makes. They were pretty damn good actually or at least they were with me half asleep. Normally I don't eat the hotel breakfast because it's just a damn waffle. After breakfast I went back to bed for a little while longer. Roswell was only a 4 hour drive and if I left too early I would get there way before my hotel check-in time and not have a damn thing to do. In previous years I'd walked past a UFO museum there but never went in. This time I decided I was going to go in there and check it out. It was close by the hotel so I figured I'd go in there after I got checked in and take a few photos. I left some time between 10 and 11 am.
It was a nice drive with some good photo opportunities from the car. The storms had subsided and it was a nice day out.
Just outside of Sweetwater I saw this cotton field with some wind turbines on the other side. You see a lot of these in Texas. I took two photos while I was standing there the second one I tried to focus a little more and get a closer shot. The third photo down there is a little further down the road on the other side.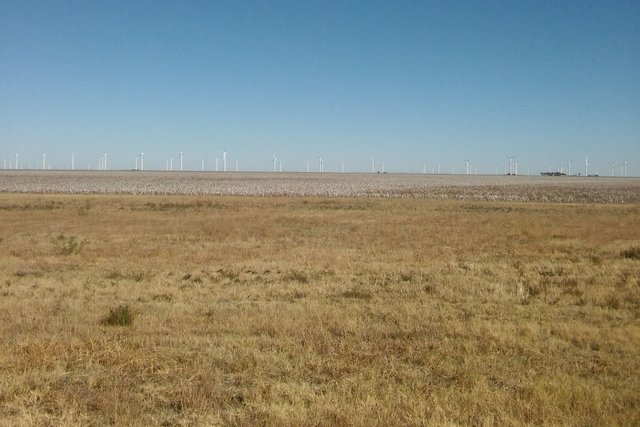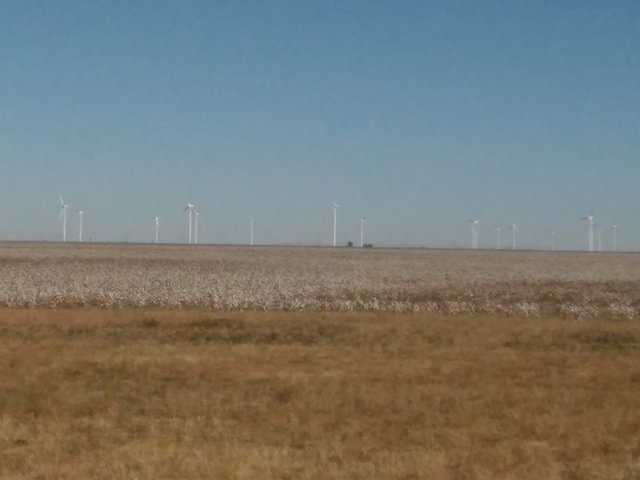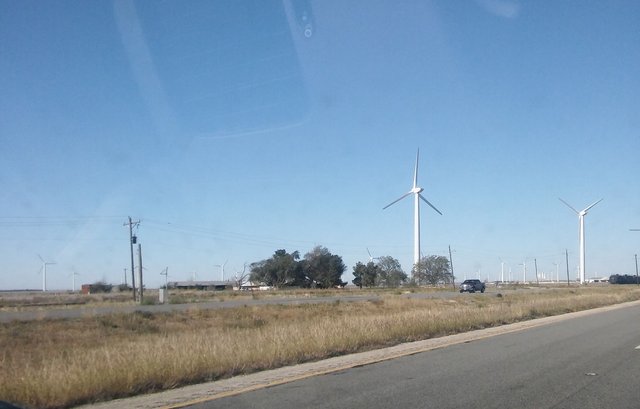 It was a lot of nice fields on the way real rural areas and many small desert towns. I believe the town in the below photo is called Post, TX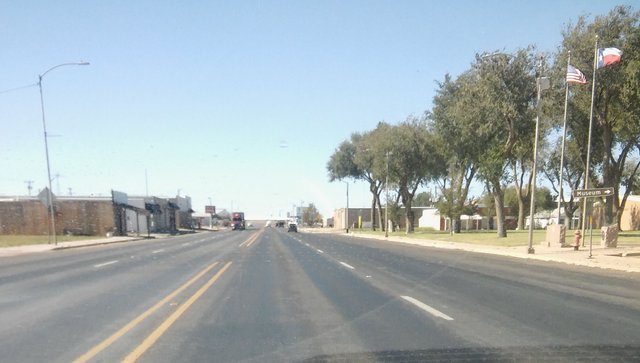 Then after Post there were more fields...…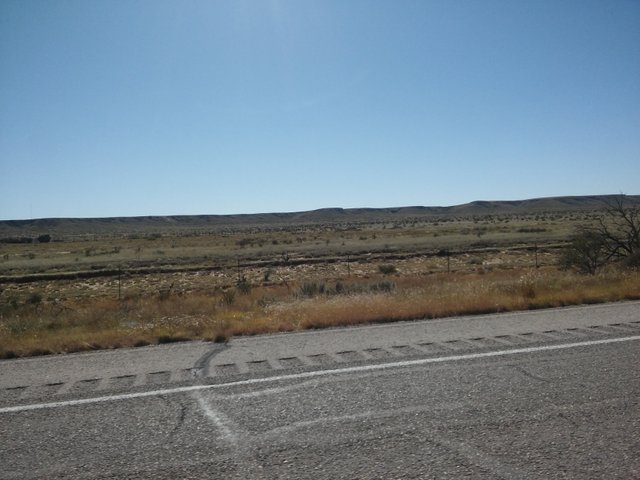 You pretty much get the idea I think. After 4 hours I made it to Roswell and got checked in to the Roswell Inn.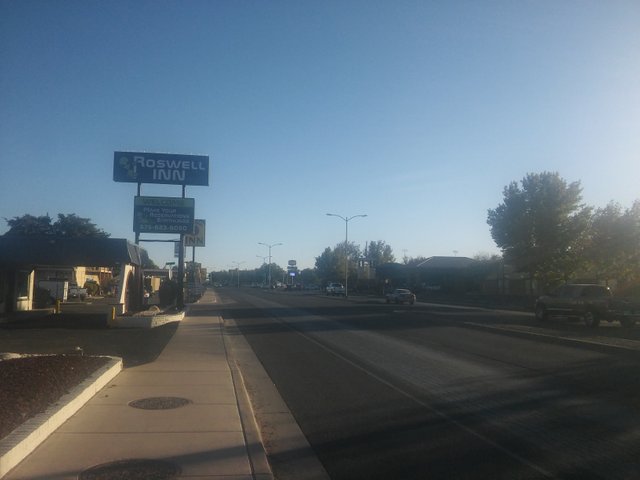 It was actually a good hotel there were plenty of places to eat close by. The room was smaller than others but it had everything I needed. One of the huge problems I run into with hotel rooms are the lack of plugins. This place had me covered so I was happy with it. To took a photo aiming down Main St. while I was taking a walk.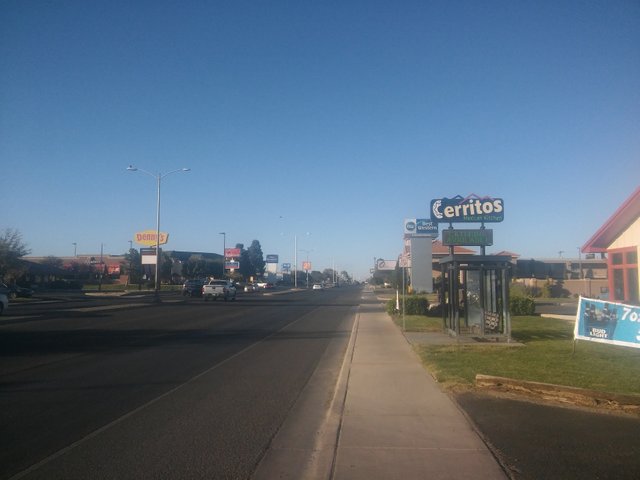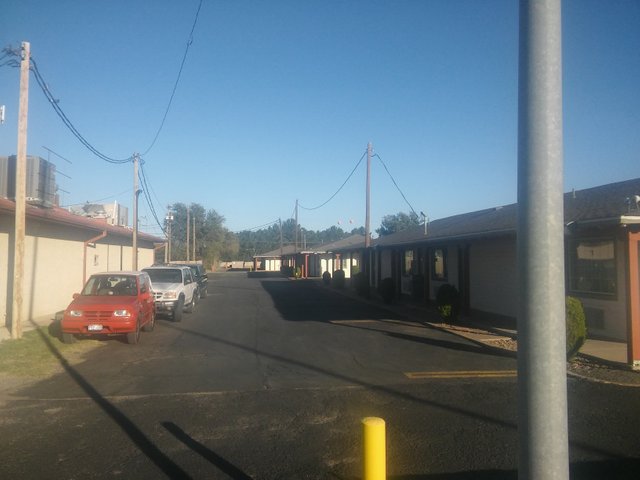 The above photo is of the hotel rooms from the outside. I understand it may look like an unseemly area but it's actually just fine. Not too shabby at all once you get in them and the neighborhood isn't bad at all. So it was a good day. The bad news is I forgot that it was Saturday and I had an online meeting I needed to get to so I couldn't get to the UFO museum on this day. However, they are open on Sundays and I would have plenty of time to go tomorrow. For those that really want to see the inside of that UFO place don't worry. I actually do these posts a few days after I was in the city so I can tell you now I did in fact go inside the UFO Research Center and took pics and even a little audio as well. That post will be up tomorrow and if you are into that stuff you will not be disappointed!
Thanks for stopping by have a great day!