So the night before I was looking at booking a hotel. Originally I was supposed to be headed to San Angelo but the hotel I wanted was booked and the other ones I've seen there can be a little sketchy. I mean they would do in a pinch but I thought maybe if I checked another city like Abilene I could do a little better. I taught a class in Abilene once and it went ok they have a Hooter's and that's about it but it would do because really I'm just trying to get to work. So I was looking on Orbitz.com and saw a hotel in Sweetwater and the reviews were pretty good. I jumped on Travelmath.com to check how it affected my mileage and it actually improved it quite a bit. It made my trip for the day an hour shorter but an hour shorter for my trip to Roswell, NM the following day so I jumped on it and booked it.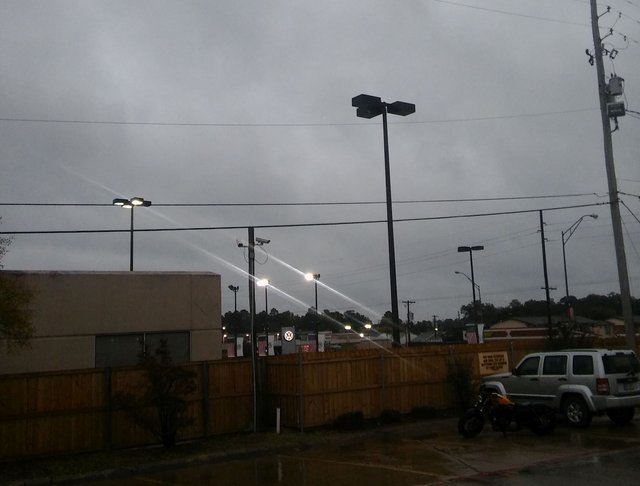 So when I woke up to leave the above photo is what I saw in Texarkana it was a messy day. It was not going to be a beautiful drive. Then again I've made this drive many times and it wasn't going to be that great regardless. So leaving Texarkana wasn't that bad it was just a long drive, I'm been working in Texas for 11 years so I've done it many times I guess I'm a little worn out on it. It was just a lot of rural areas until you got more towards Dallas then it would pick up but with the weather being so bad there wouldn't be a lot of good photo chances. Then again, on my way back home I'll be coming back through here so it may be better then.
The photo below was taken around the town of Rockwall. I'm not sure what the purpose of the building is but it's huge and I thought it looked really cool so I took a photo of it.
After Rockwall Dallas wasn't far behind. It would've looked much better had the weather not been so bad but these things happen when you travel.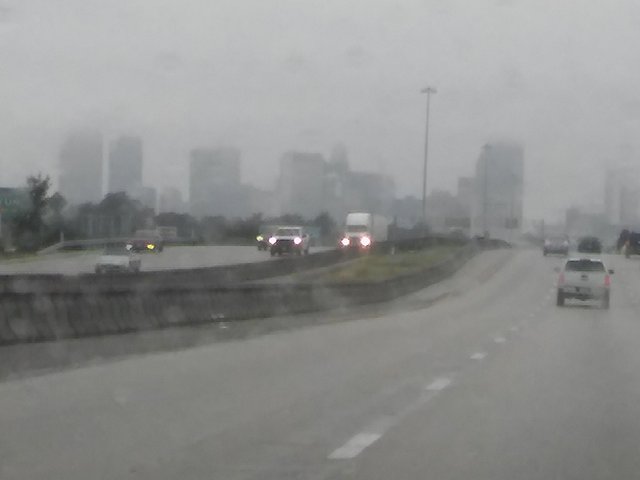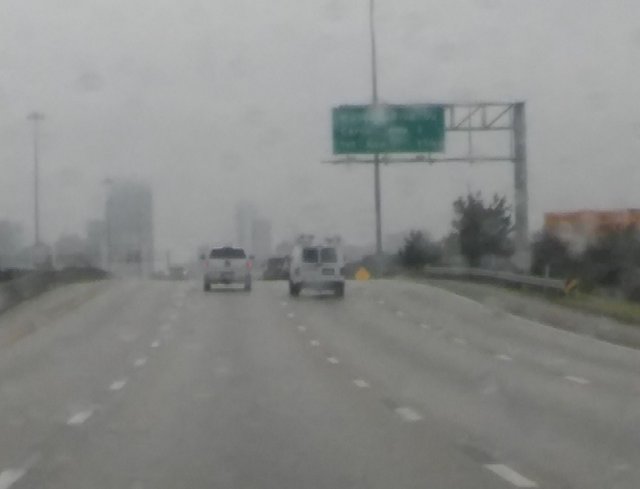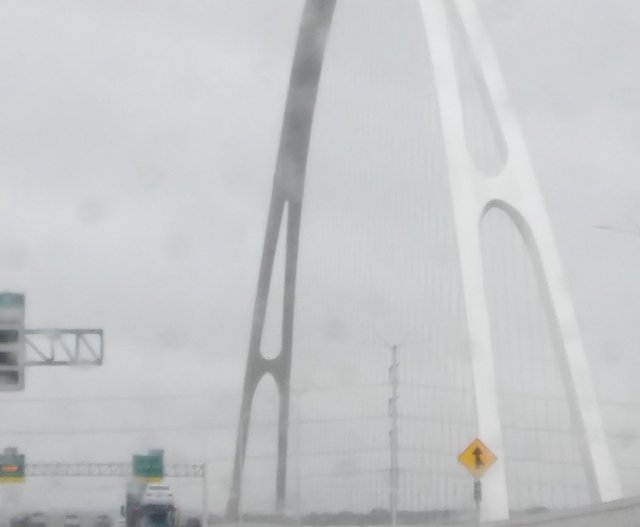 And of course after Dallas come Fort Worth...…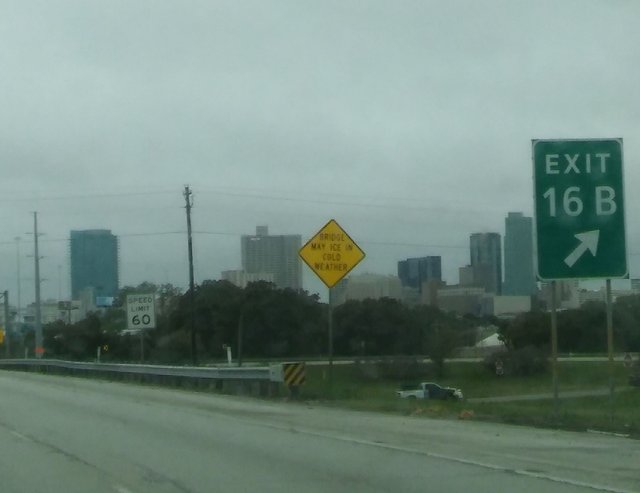 It was just a really gloomy drive and traffic was hell. As soon as I got out of the metro area oddly enough the weather improved greatly. I was better by the time I got to Abilene then around 40 or so miles later when I got to Sweetwater it was beautiful. It was about as windy as Chicago but it looked nice.
When I got to the Sweetwater Inn right away I liked the place the people were really nice. I got checked in and put my things away in the room I walked down the road to a barbecue place. It was cool but I felt weird taking a photo of my food in there it didn't seem like the type of place for it. I had some rubs though and they were great. I took a walk back to my room and noticed a field out behind the hotel. It illustrated perfectly how drastic the weather situation was on this drive. Look at those gloomy photos up top then scroll down below and check out the photo in Sweetwater.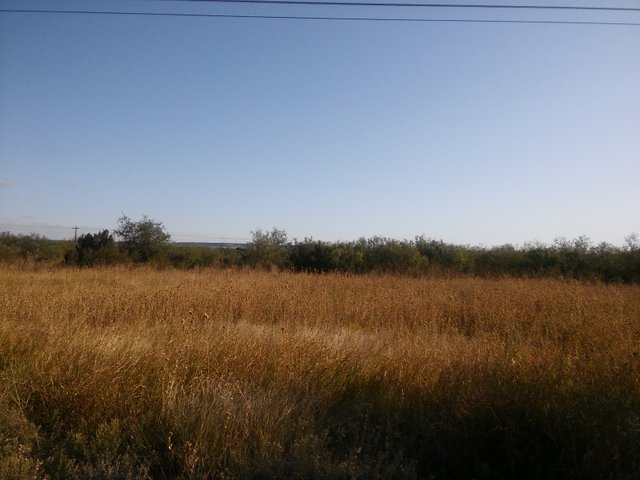 That is how drastic it was on my trip this day. At this point in my trip I'm mainly just trying to get to work in New Mexico so there won't be any type of extracurricular things going on too much other than just getting where I need to go. The exception being Roswell I have something special in Roswell. All in all I'm probably going to change my route from now on and go through Sweetwater instead of San Angelo it really shaves off some time and is a better drive. The people there were exceptional.
If you missed previous posts you can check them out below
Day 1
https://www.neoxian.city/zzan/@psg3196/driving-cross-country-day-1-tunica-ms
Day 2
https://www.neoxian.city/zzan/@psg3196/driving-cross-country-day-2-tunica-ms-part-2
Day 3
https://www.neoxian.city/zzan/@psg3196/driving-cross-country-day-3-texarkana-tx
Thanks for stopping by. I have two Roswell posts coming up so definitely check those out especially the second one!