So as we left off yesterday I'd just gotten to my hotel in Bluff , UT. It was one of those trendy deals where things seemed a little too expensive. It was pretty early when I got up I decided to walk around and take a few more photos. Here are a few at the hotel.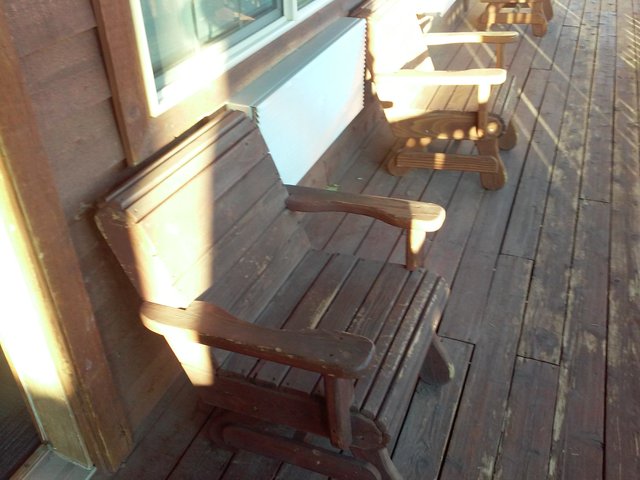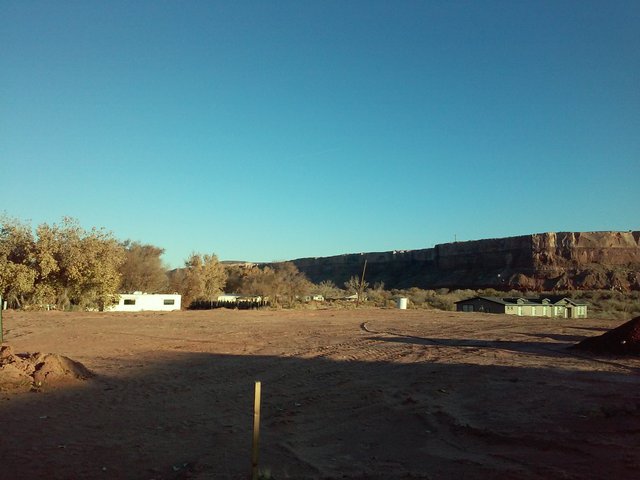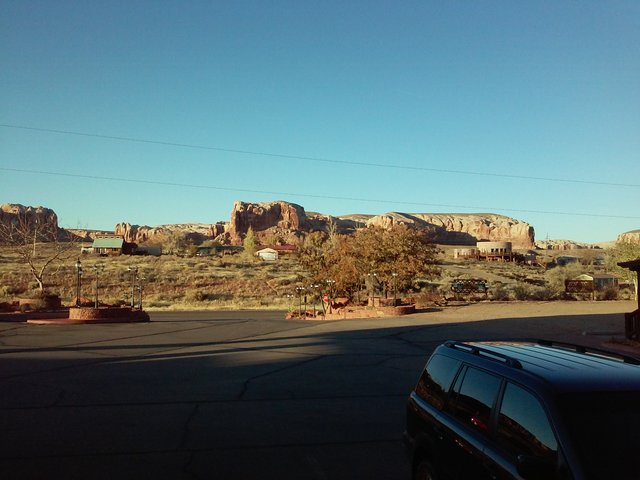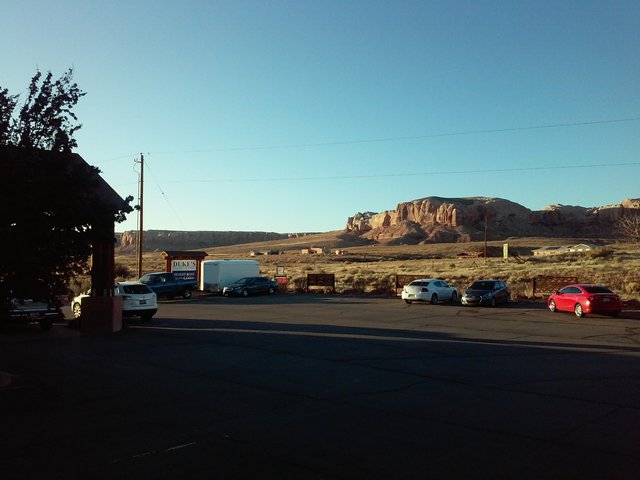 I went back to the room deciding where to eat for breakfast. I wasn't going to get price gouged in that restaurant again. I found a place called Twin Rocks Café down the road on google maps and decided to go there after stopping for gas. It was a pretty laid back place and the food was good and the price was fair. On the way there I'd wondered where they came up with the name twin rocks but when I pulled into the parking lot it became pretty obvious.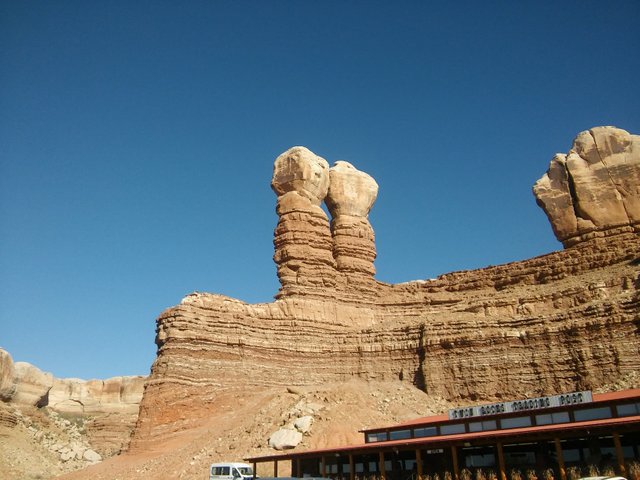 Yes that would be them in the photo above. Right there the twin rocks yeah that's them.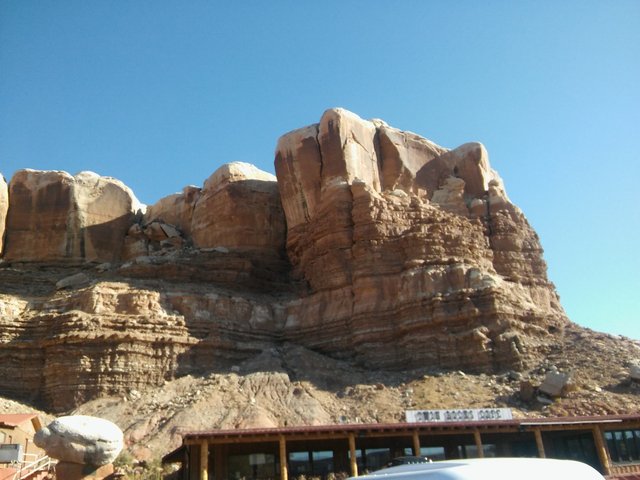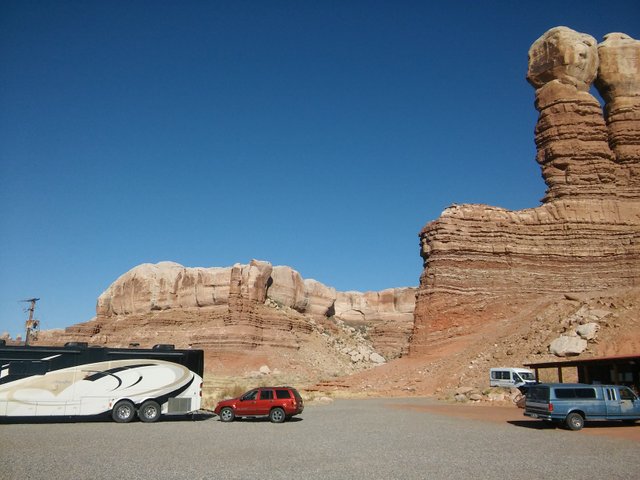 One of the best views I ever had at a restaurant that wasn't Hooter's but then again that's a different kind of view. Next it was time to hit the road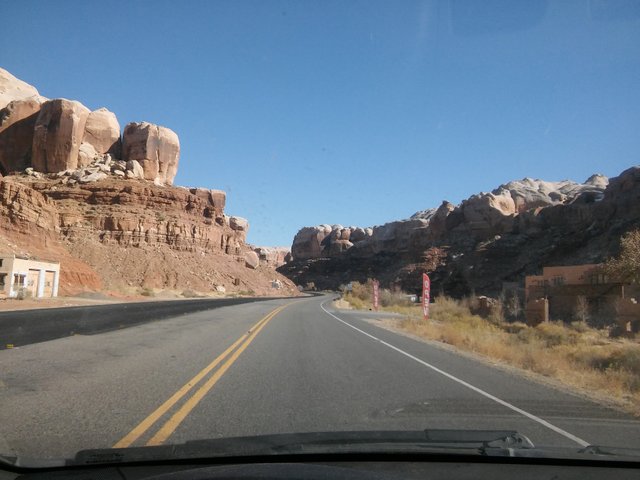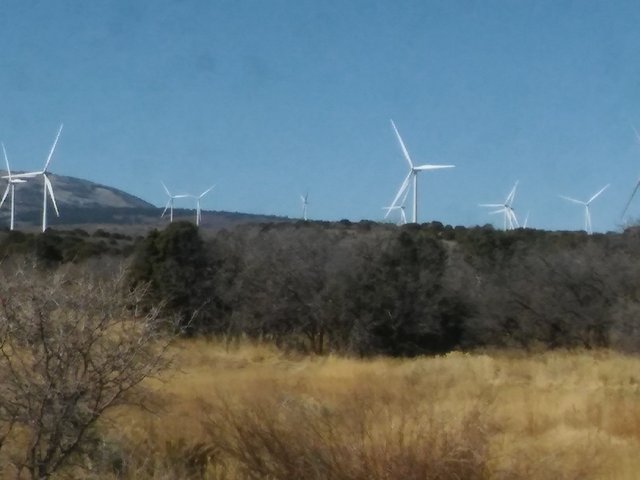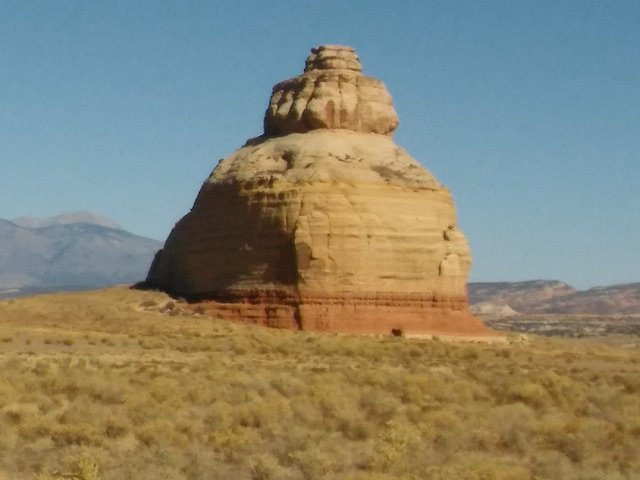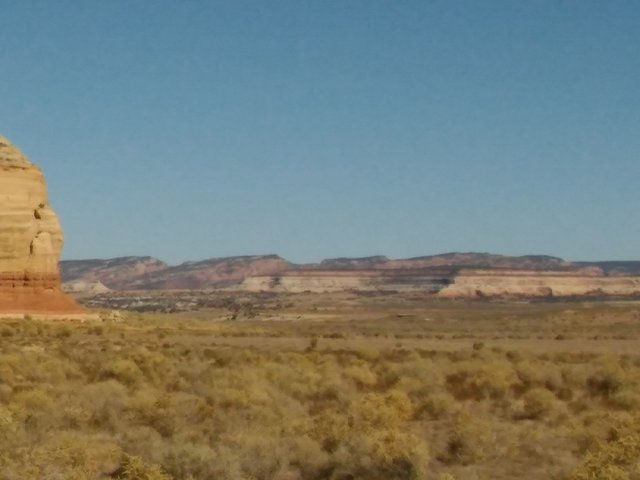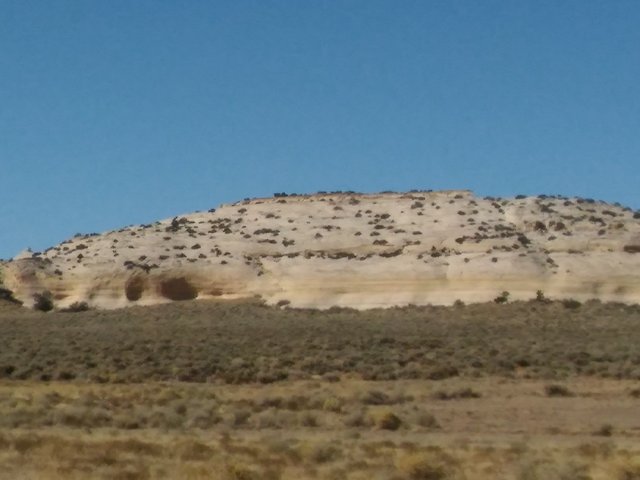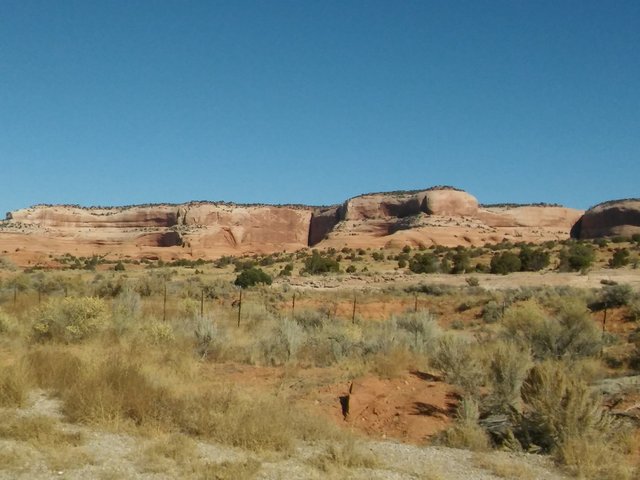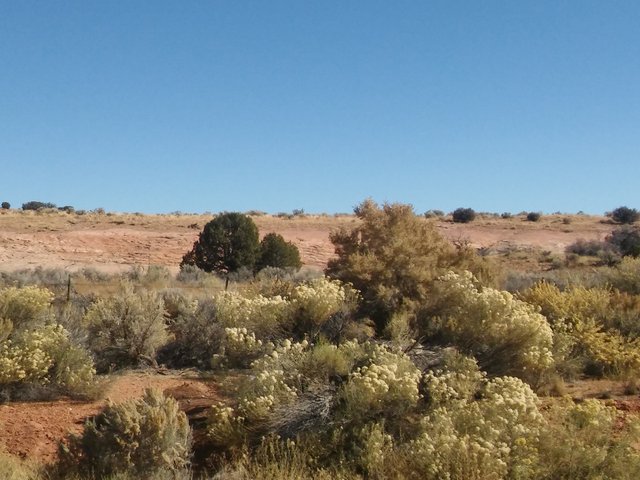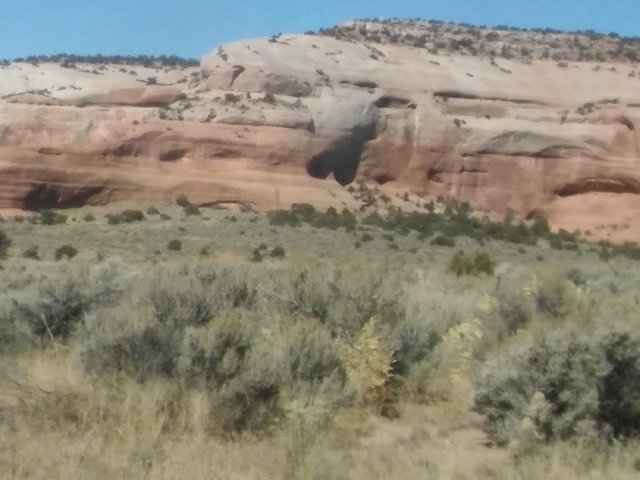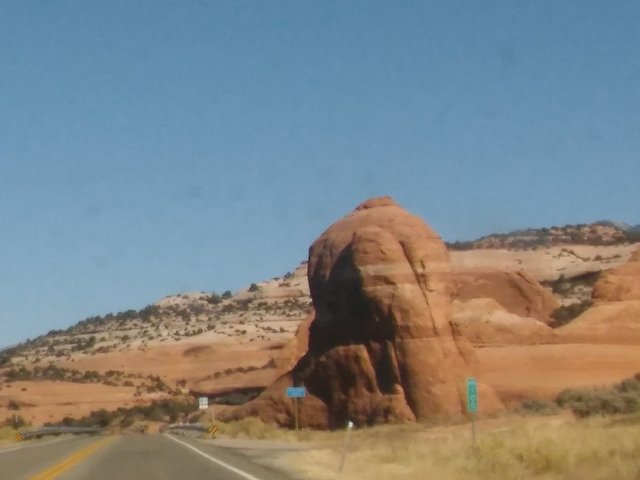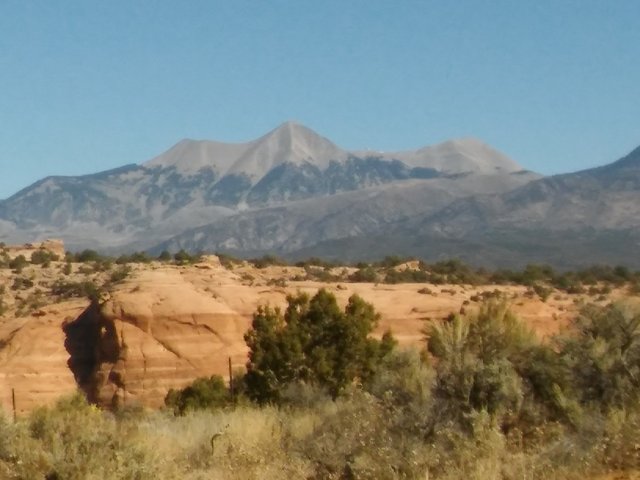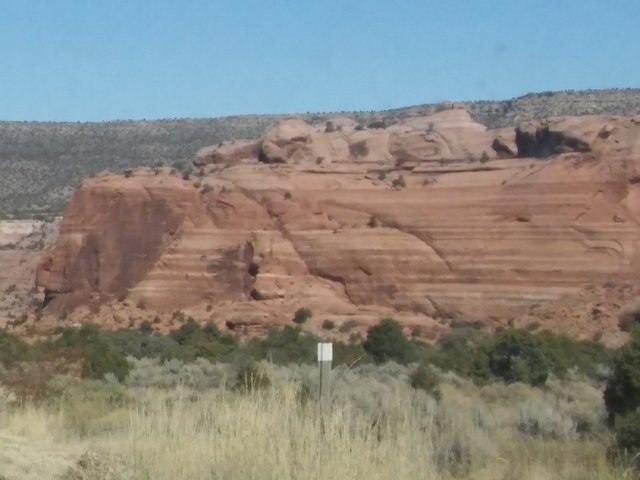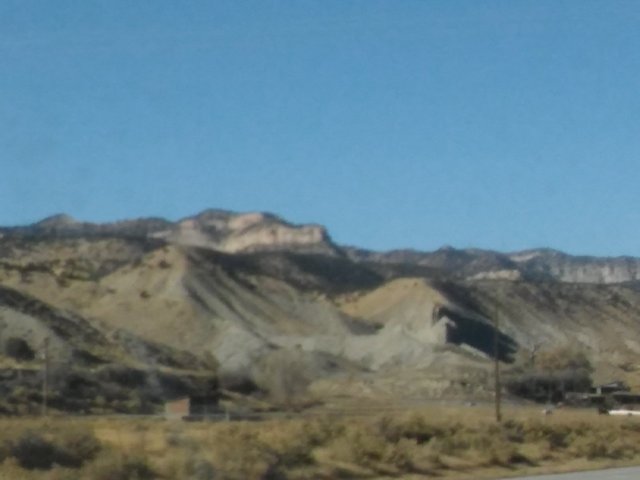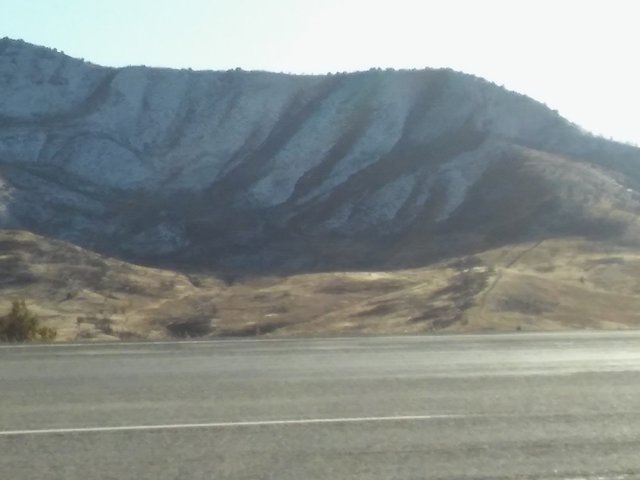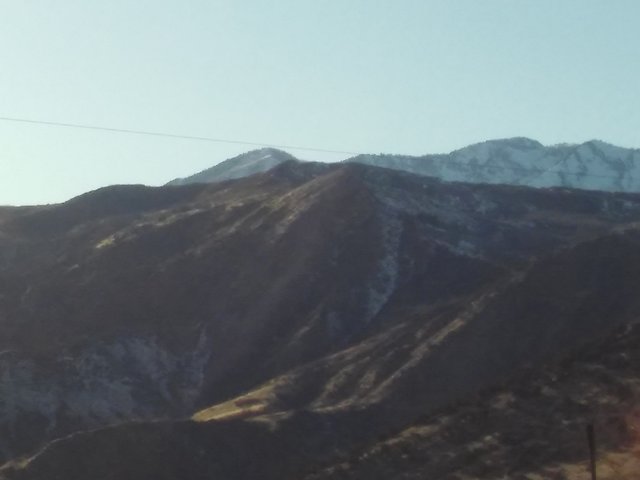 I will say there were a ton of photos taken. I posted a lot more than normal but it isn't even the half of it. Many will have to be saved for a future post. So anyway I got to Salt Lake City and had booked a Motel 6. Now for a long time I wouldn't stay in a Motel 6 because they tended to be in the worst part of any city they were located. Then lately in the last couple years I'd had some good luck with them in south Texas so I decided to give it another shot. The jury is still out on it. The location was fine and the rooms were fine. The other renters were ass. All they did was stay up and fight all night in the parking lot. Why the police weren't called is beyond me. I'd go to use the vending machines and be followed and all kinds of shit. Don't get me wrong, as a martial arts expert I'd break a mother fucker in half I'm a pretty big dude but it's still not the preferable thing. Outside of that everything I needed was close. I was fine in the room and fine walking to other places I had no issues at all. I went across the street to Gura's Spice House for dinner and had the spicy curry chicken. I'd took some photos inside the place because it was really nice but when I went to write this post I could not find them. The food was really good. Though I'm looking forward to trying out the Brazilian Steakhouse(next post). All in all in was a beautiful scenic drive and things in the hotel weren't that bad, they were annoying but I never felt unsafe. I was just really looking forward to being somewhere new and it did not disappoint. Utah is a beautiful state.
Thanks for stopping by have a great night!