On day 1 of my trip I drove from my home in Athens, AL to Tunica, MS. Tunica is well known in our area as a casino town on the banks of the Mississippi River. This is the first of many posts that will be documenting a cross country drive as part of my regular work that will end in Salt Lake City, UT then back to Alabama. Normally on these trips on day 1 I drive to Texarkana, TX. However I got a little something in that mail a little over a month ago that called for a change of plans.
Last year when I was coming back through Memphis, TN after a trip to New Mexico I decided to stop at a casino in Tunica called Fitzgerald's. Tunica is only about a half hour from Memphis. I used to come here all the time and my player's card was outdated. I couldn't help but think," Hey maybe if it goes really well out west sometime I'll stop off here for a night instead of that 7 hour drive." Well in the mean time I'd been learning how to play video poker so I stopped at a machine and played for a few minutes after I got my card and won $75(more on how later). So anyway, A month or so ago I got some offers in the mail from the casino for free rooms and some other things and I was driving by it anyway so I thought why the hell not? I'd leave two days early and stop in Tunica and get my free stuff. On top of that I'm leaving the day after my birthday which was October 21st. So yesterday morning I loaded my crap in the car and it was hectic as always. The worst part was leaving my dog with my parents. He's 11 years old so not a young dog anymore and over the years he's figured out what times of the year I leave for these trips and gets really upset about it. He is rather attached to my mother though so he's usually fine after a day or two.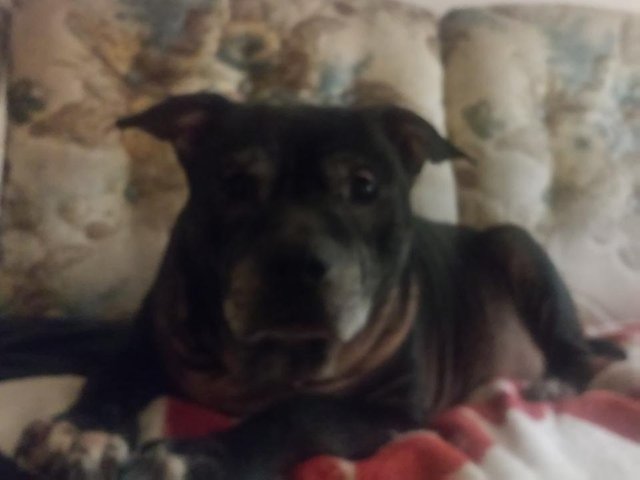 The trip over wasn't too bad though I did have an issue with AT&T Navigator and pulled over on the side of the road and quickly switched to Google Maps then everything was fine. It had been stormy the day before but today was a really nice day. All in all the trip took around 4 hours because I didn't rush at all. I left early enough so there was no need to do so. Frankly, there wasn't a lot to see on the road. If you look at the below photo you pretty much have the basic idea.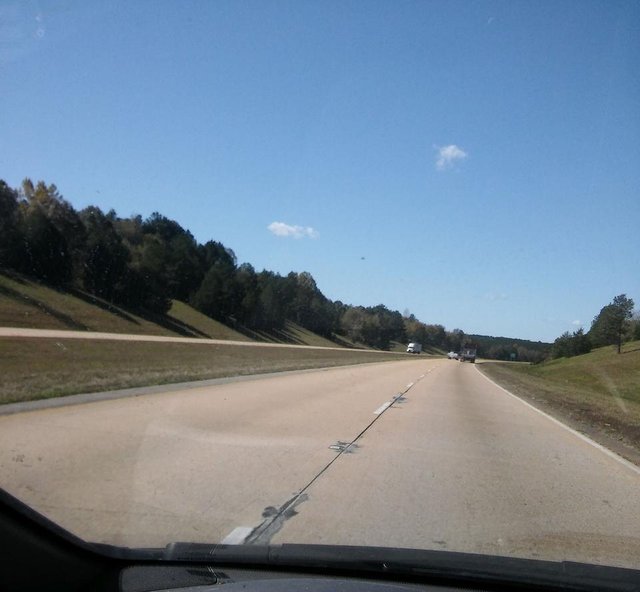 So I got to the casino around 3:30pm and it was still nice out. There was a pretty big line to get checked it but the people at the desk got through it fairly quick. The below photo is of the casino itself I took it from the hotel that is attached to it on the first and third floors.

After checking in there were a few snags. They are still renovating several things so the pool was closed but the hot tub was still open so that wasn't too bad. I'd planned on really attacking the buffet but it's closed on Monday's and Tuesdays so that would have to wait until the next morning. My room ended up being on the 9th floor which isn't too shabby you can see the Mississippi River from my window.


Note: Yes it's blurry because it was taken through a window which is the point.
After hauling my crap to the room and knowing the buffet was out for the night I decided to check out the Fuddrucker's they'd just added to the place. I'd get one of those 1/3 lbs burgers and work on getting the name right and not calling the place pudfuckers while ordering. I nailed both thankfully and I got to say it was a good burger. After that I went and got my $30 promo that also came with the original offer and looked for the video poker machines and that's when shit went south.
You see there is a special type of video poker machine called 9/6 Jacks or Better. The 9 and 6 refer to the pay line. It's the minimum payout for a straight and a flush. These machines have the best pay out odds in any casino where they are located. I can't remember the exact percentage but basically if you play your hands correctly and add on the value of the bounce backs you receive then with this machine you can legitimately beat the casino. I had downloaded an app that specifically teaches you how to play that machine from the Google Play store. Oh yes, and for those that don't know what a bounce back is it's the free stuff you get in the mail from the casino after you leave. It's called a bounce back because you have to bounce your butt back to the casino to get it.
So I went looking for these machines...….but they were gone. They had been removed! I was furious! They still had Jacks or Better but it was with some bullshit pay line with a completely different payout percentage so my strategy was toast it wasn't going to work. I went a ahead and played out the free cash they gave me on my players card(no they didn't give me physical cash) because I couldn't play it anywhere else anyway. I decided maybe the next day I'd check other casino's in the area for my machine.
Well since gambling here was a bust I decided to see what else I got for free and saw I had a $15 market credit. This is basically their in-house convenience store. The first thing I noticed walking in was that a 6 pack of beer was exactly $15. I figured normally that's super high but it's free for me tonight so I'm going to get it. So that's how I finished my first night. Chilling out in my room with some free beer watching television. In reality it sucked about those machines but I'm not really too upset about it. I got two free nights in a decent hotel and a couple free meals and free beer. I don't think that's a bad night anywhere. This is just the first night I'm going to be on this trip maybe a month or a little bit longer so check back here everyday. Tomorrow will be day two in Tunica with some photos of the Mississippi River.
Thanks for stopping by!