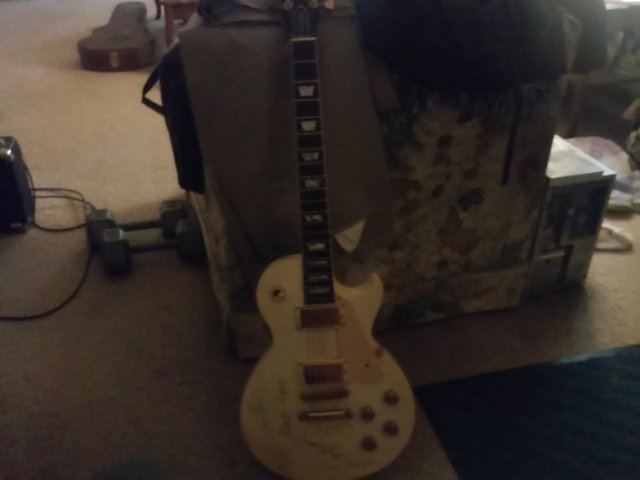 The first time I ever heard the song Tomorrow's Dream was watching some old video on youtube of the old Cal Jam Music Festival which took place on April 6, 1974. This was a large music festival that featured Deep Purple and Emerson, Lake, and Palmer headlining. I think the Eagles also played that one earlier in the day. However to me it was all about Black Sabbath on that broadcast. Tomorrow's Dream was the show opener. It has this nice heavy sound but has this cool breakdown as well that I really liked. It's simple but it just sounds really cool. You can see that entire set list here:
https://www.setlist.fm/setlist/black-sabbath/1974/ontario-motor-speedway-ontario-ca-1bd2e518.html
The song is from their 1972 release Black Sabbath IV which was the follow up to Masters of Reality. It also contained well known classics such as Supernaut, Snowblind, and Changes. The song Snowblind being a reference to the ton of cocaine they were snorting during the making of the album. Though is this album is a really good album it kind of started a downward trend for Sabbath as they were just doing too many drugs. The album still however eventually went platinum.
For this song I was able to find a good backing track that had only bass and drums on it. This gave me a little freedom to experiment. On the original recording Tony Iommi was tuned way down to either D or C#. This is quite common for all Black Sabbath songs. Before Sabbath hit it big Iommi had a regular job just like everybody else he was a welder. One day when he was filling in for someone else doing a job he wasn't used to doing there was an accident and the tips of his middle and ring fingers were cut off. He lost them on his right hand which is his fretting hand because he is left handed. He tuned down to make it easier on his fingers as well as using lighter gauge strings or using banjo strings. On stage he uses prosthetic finger tips. You can learn more about that by watching this video:
For people who know the song Tomorrow's Dream it's going to look odd on the video because my hands won't be where you are used to seeing them. Instead of tuning down I play the song in Drop D tuning. This means the low E string is tuned down to D and the rest of the strings are in Standard tuning. I chose to do this to experiment a little because I noticed the verse mainly used a D chord for Ozzy to sing over. I took the more driving guitar rhythm and I changed it to a " Metal Gallop" that is more synonymous with 80's metal bands such as Iron Maiden. It actually came out pretty cool. Check out my guitar play along video below:
If you like this video and you use dtube you may like some of the other videos I've done. On dtube I have the same name just look up psg3196. I tried to put the channel link in here but it formatted weird
Here is a list of the previous videos I've done there
Nirvana - Dive
Isley Brothers - Footsteps In The Dark
America - Tin Man
Genesis - Turn It On Again
Alice In Chains - Angry Chair
Nirvana - On A Plain
Allman Brothers - Melissa
Carole King - It's Too Late
Judas Priest - Breaking The Law
Eddie Money - Baby Hold On
The Cars - Magic
Alice In Chains - No Excuses
Nazareth - Miss Misery
Thanks for stopping by have a great night!