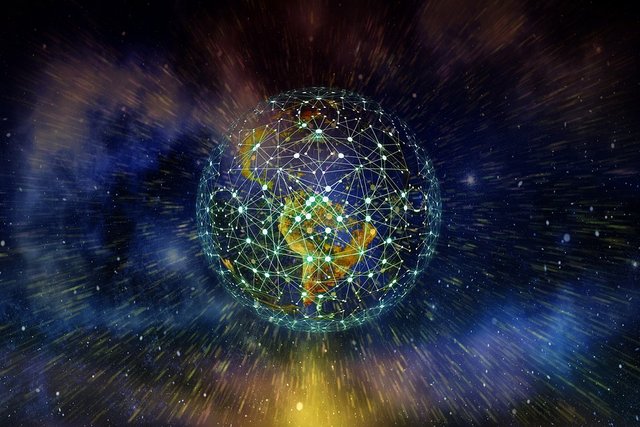 ---
"I have flaws, he also has flaws. Together we have no shortcomings."
The quote above is spoken by Rocky in the Rocky movie, the actor by Slyvester Stallone, who was once popular in the past. The boxer Rocky Balboa uttered the sentence when describing his relationship with his girlfriend who has a very different personality.
I watched the film when I was a teenager and still remember some of the scenes in it clearly. However, the above quote I read in the book The Magic of Team Work by Pat Williams, who was then serving as senior executive vice president of Orlando Magic, a great club in the NBA. Williams called TEAM an acronym for Together Everyone Achieve More.
I believe he is right!
---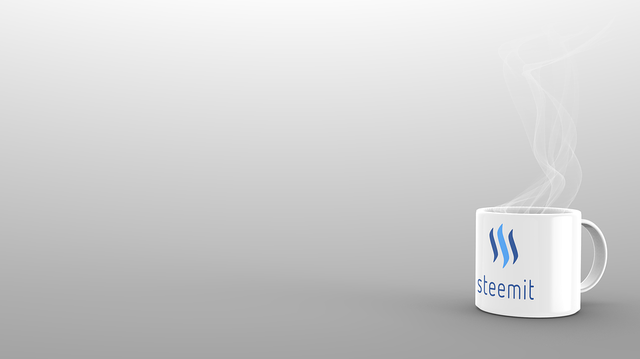 ---
Synergy in teams
Since childhood I like being in a team, because it's very crazy about football that prioritizes team strength. I also like other sports that rely on teams. Characteristically, I do respect the team. Even for routine activities such as eating, watching, traveling, prefer two or more than alone. Sleeping is more fun for both of us.
Being in a team allows us to work together to double the strength of opponents. Williams exemplifies the strength of a horse in a contest. The first prize horse is able to haul a wagon weighing 2,250 kilograms. The second winner was able to pull a cart weighing 2,000 kg. Logically, if the strength of the two defensive horses was combined, it would produce a strength of 2,250 kg.
To prove the truth of the theory, the two horses were combined to move a high-weight wagon. Everyone was stunned because the two horses were able to pull a load of 6,000 kg!
Such is the power of synergy. In synergy, an individual's shortcomings are covered by the strengths of other team members. They complement each other and their strengths when combined produce strengths that are unimaginable compared to when they work alone.
Williams said, in a team we intertwine each other's hands, we intertwine each other's souls, radiating each other's imagination and creativity.
Team = community
One of Steemit's strengths lies in the support of communities in various countries and cities that are not seen anymore, at least in Indonesia. The community was formed geographically, based on friendly relations, or similarities in hobbies and orientation. Community is not limited by distance and time.
Unfortunately, now the community is getting weaker and has not provided maximum results for each individual. Now the community is scattered. The hands that used to be in a strong braid have now come loose. The strength of the team from the community has not been transmitted because each Steemian has not been on the same frequency.
In fact, if we look at the symbol of the blockchain, each point that we can think of as individuals and communities, is strongly connected to one another. This is the essence of the power of the blockchain that is difficult to penetrate and defeat.
The symbol should be developed into a concept of teamwork in the community to achieve common goals. Although the orientation of each Steemian can be different, but there are still slices that can be united to double the strength.
Several small teams in the community in Indonesia have proven the results of synergy. They have a good vision and it is seen that not only is their commitment in meetup, but it is implemented in activities at Steemit. If this concept only runs 50 percent in the community, the results will exceed our expectations at Steemit platform.[]
---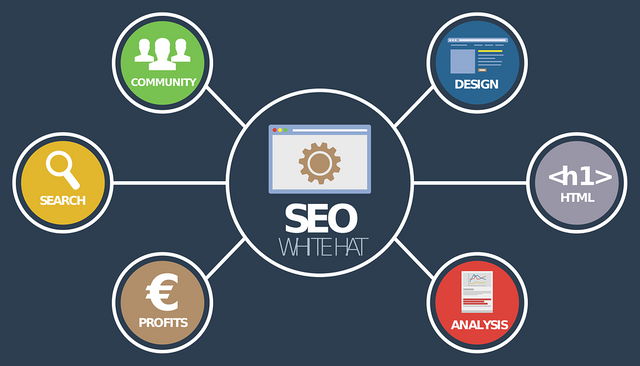 ---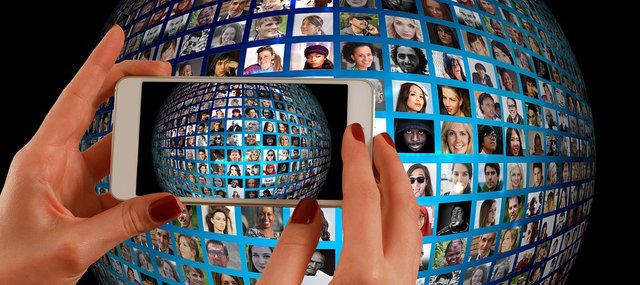 ---
Sinergitas Dalam Komunitas Steem Platform
"Saya memiliki kekurangan, dia juga memiliki kekurangan. Bersama-sama kami tidak memiliki kekurangan."
Kutipan di atas diucapkan Rocky dalam film Rocky yang diperankan Slyvester Stallone yang pernah popular di masa lalu. Petinju Rocky Balboa mengucapkan kalimat itu ketika menggambarkan hubungannya dengan teman perempuannya yang memiliki kepribadian sangat berbeda.
Saya menonton film itu ketika masih remaja dan masih ingat beberapa adegan di dalamnya dengan jelas. Namun, kutipan di atas saya baca dalam buku The Magic of Team Work karya Pat Williams, yang waktu itu menjabat sebagai senior eksekutif wakil presiden Orlando Magic, klub hebat di NBA. Williams menyebut TEAM merupakan akronim dari Together Everyone Achieve More (Bersama-sama setiap orang mencapai yang lebih).
Saya percaya ia benar!
---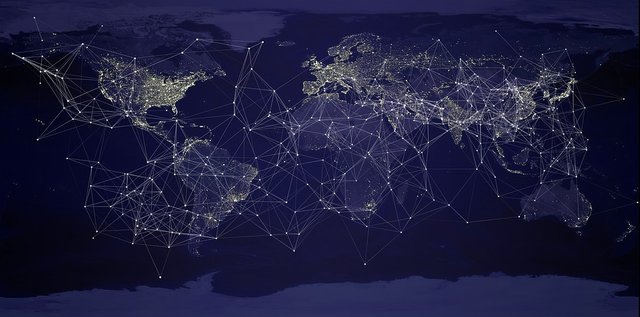 ---
Sinergitas dalam tim
Sejak kecil saya suka berada dalam sebuah tim, karena itu sangat tergila-gila dengan sepak bola yang mengutamakan kekuatan tim. Saya juga menyukai olahraga lain yang mengandalkan tim. Secara karakteristik, saya memang respek dengan tim. Bahkan untuk kegiata rutin seperti makan, menonton, jalan-jalan, lebih suka berdua atau lebih dibandingkan sendiri. Tidur pun lebih senang berdua daripada sendiri.
Berada dalam tim membuat kita bisa bersinergi untuk menggandakan kekuatan lawan. Williams menyontohkan kekuatan kuda penghela dalam sebuah kontes. Kuda juara pertama sanggup menghela gerobak seberat 2.250 kilogram. Juara kedua sanggup menghela gerobak seberat 2.000 Kg. Secara logika, kalau kekuatan kedua kuda penghela itu digabung, maka akan menghasilkan kekuatan 2.250 Kg.
Untuk membuktikan kebenaran teori tersebut, kedua kuda digabung untuk menggerakkan sebuah gerobak dengan beban tinggi. Semua orang terperangah karena kedua kuda itu sanggup menarik beban 6.000 Kg!
Begitulah kekuatan sinergisitas. Dalam sinergisitas, kekurangan seorang individu ditutupi dengan kelebihan anggota tim yang lain. Mereka saling melengkapi dan kekuatan mereka ketika dipadukan menghasilkan kekuatan yang tak terbayangkan dibandingkan kalau mereka bekerja sendiri.
Kata Williams, dalam sebuah tim kita saling menjalin tangan, kita saling menjalin jiwa, saling memancarkan imajinasi dan kreativitas.
---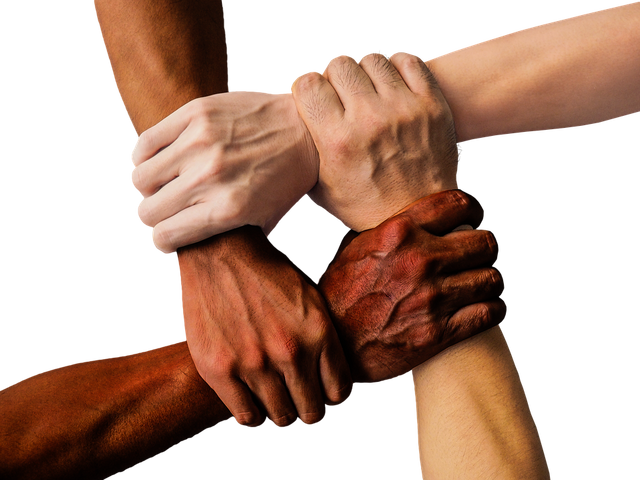 ---
Tim = komunitas
Salah satu kekuatan Steemit terletak pada dukungan komunitas di berbagai negara dan berbagai kota yang kini tidak terlihat lagi, setidaknya di Indonesia. Komunitas itu terbentuk berdasarkan geografis, berdasarkan hubungan persahabatan, atau kesamaan hobi dan orientasi. Komunitas tidak berbatas jarak dan waktu.
Sayangnya, sekarang ini komunitas semakin lemah dan belum memberikan hasil maksimal bagi setiap individu. Kini komunitas sudah tercerai-berai. Tangan-tangan yang dulu berada dalam jalinan kuat, kini sudah lepas. Kekuatan tim dari komunitas belum terpancarkan karena setiap Steemian belum berada dalam frekuensi yang sama.
Padahal, kalau kita lihat simbol dari blockchain, masing-masing titik yang bisa kita anggap sebagai individu dan komunitas, terhubung dengan kuat satu dengan yang lain. Inilah inti dari kekuatan blockchain yang sulit ditembus dan dikalahkan.
Simbol itu seharusnya dikembangkan menjadi sebuah konsep kerjasama tim di komunitas untuk mencapai tujuan bersama. Meski orientasi setiap Steemian bisa saja berbeda, tetapi masih terdapat irisan-irisan yang bisa dipersatukan untuk menggandakan kekuatan.
Beberapa tim kecil dalam komunitas di Indonesia sudah membuktikan hasil dari sinergitas. Mereka memiliki visi yang bagus dan itu terlihat tidak saja komitmen mereka dalam meetup, tetapi diimplementasi dalam aktivitas di Steemit. Seandainya konsep ini berjalan 50 persen saja di komunitas, maka hasilnya akan melampaui ekspektasi kita di Steemit.[]
---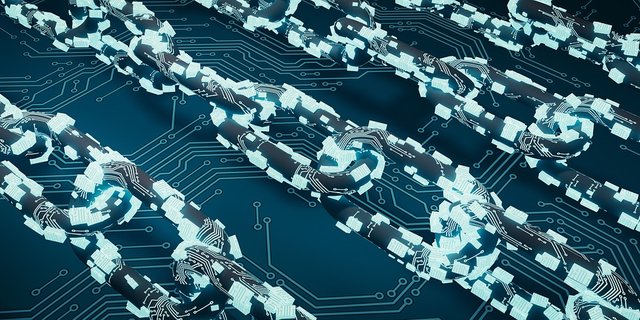 ---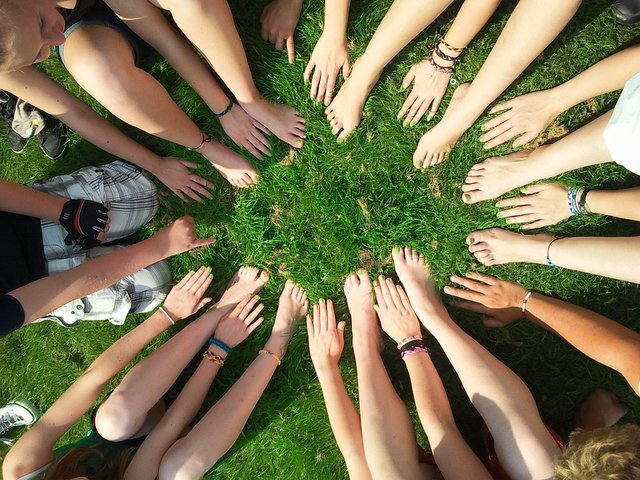 ---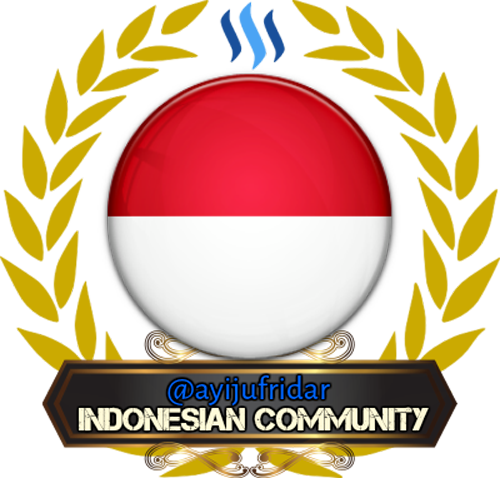 ---