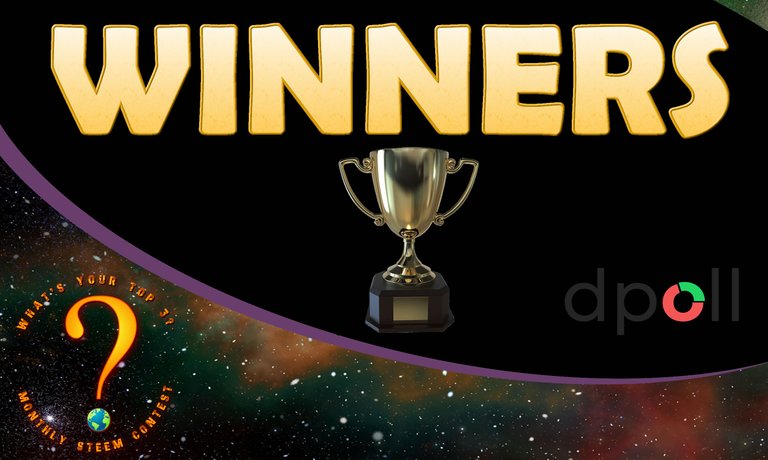 A Mouthwatering Month!
Another truly fantastic month is in the books for the Top 3 Contest! We should have known all you food-loving folks would show up to the communal table for a comfort food feast. All of the sweet, salty, fried, decadent and downright delicious entries surely hit the spot. We hit record numbers this month in both participation and the prize pool! What a way to go into the last round of the year!

Contest Results
Without further ado, it is time to present our winners for this round. Using dpoll, we let you, the STEEM community, vote for your favorites thus giving us this month's results! We then assign points to those voting positions and add up the three nominations for each contestant to make a final league table.
Here is the final league table: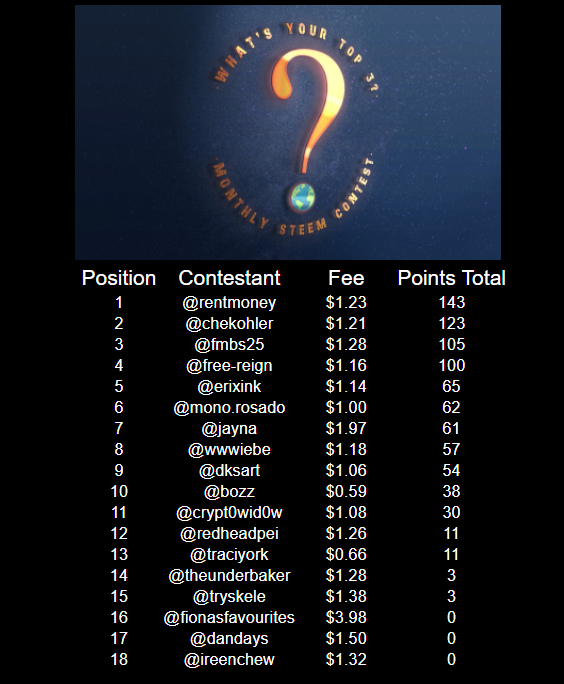 Link to post - Entry fee paid $1.23 Prize $12.10
Link to post - Entry fee paid $1.21 Prize $7.95
Link to post - Entry fee paid $1.28 Prize $4.20

Discord Engagement Reward
Congratulations to @simplymike and @wwwiebe for making it to "minnow" rank in our Discord and being super engaged! We've also sent you 1 STEEM each!
Congratulations to the winners for the excellent nominations and winning this month's contest round! Be sure to check your wallets as the prize payouts will be with you shortly!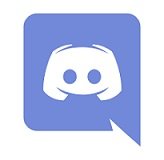 We Are On Discord!
Yay!! We now have our own DISCORD server!
With the smashing success of the contest, we thought it best to open up a server to make it easier for our amazing contestants to come ask questions, interact and drop their links to entry posts. This way you can make sure you never miss an announcement and easily be able to check out your monthly competition ;)
You can join our Discord server here, which is where all the FAQ and contest rules will be housed :)
Showing Gratitude
We'd also like to thank @bluemist and @appreciator for their amazing sponsorship this month by supporting the awesome contest entries and increasing our prize pool to one of the biggest ones yet!
Such thanks should also be given to our delegators, we appreciate this immense generosity!!
The more delegations we receive the better our upvote will be. The more support we can give our contestants the bigger the prize pool. Also, all those that delegate to the @yourtop3 account will receive Delegator Support.
Delegator Support
@yourtop3 will upvote your posts up to 2 times a day, every day. This will happen between the 9th of each month and the end of each month. This is in order to reward our delegators and to show our gratitude. Delegators will also get a mention on our official posts.
Delegate Here
If you would like to delegate to @yourtop3, click one of the links below to delegate that amount of SP to our account.
Thanks for entering this month's contest. We hope you had fun. Don't forget to check for the Contest Start Post for next month's competition on the 1st!!
Your Top 3 Panel
The trophy in the header Image by Victor Jumbo from Pixabay