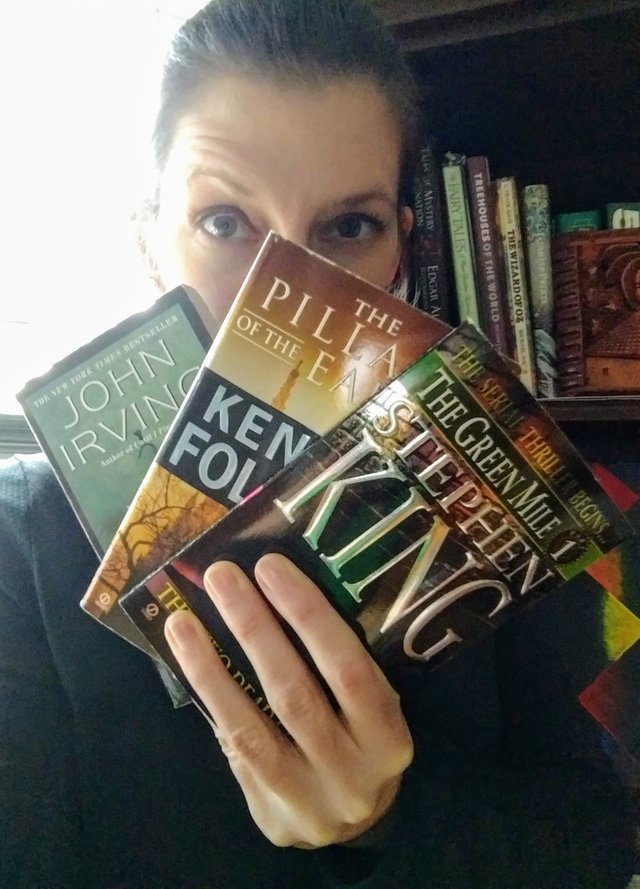 Happy first weekend of the year friends! I am sure 2020 is going to fly by just as quickly as last year, so might as well make it a good one. My pals @nickhavey, @cheese4ead, @foxyspirit and I have another super fun topic for this month's @yourtop3 contest--your top picks for awesome authors!
As a book lover myself, this topic particularlly excites me. I love having some good recommendations to start out the year, and the entries are already coming in with some new ideas for me to stick my nose into. I have a tendency when I find a good book to dive right in and not come up for air until I'm finished. Admittedly, sometimes I read stories so quickly that I have to go back and re-read them later on because I often forget the details because I'm so excited to find out what happens next in the plot! I know some people will never read the same book twice because there are just so many out there to explore, but I have beloved characters I have no qualms about revisiting on occasion in between new adventures to explore.
Of course as a fitness and nutrition coach I read lots of health-related material, as well, but for this post I'm focusing on what I like to read for non-work-related literary fun. As a few of our dear Top 3 family have lamented, it is a challenge to narrow down to just three choices, but I think I've got my current list sorted pretty well. As usual, my choices are just for fun since I am a panel member, though I will pony up the liquid proceeds from this post to boost the monthly prize pool. Without further ado...
This months topic is FAVOURITE AUTHORS
My Nominations are:
Nomination Number One
Stephen King
My Reasons for the Nomination
I think we've had multiple conversations about this legend in our Top 3 discord chat room, as quite a few of us enjoy reading King's works. As @tryskele pointed out in her entry post, his output is so epic it is hard not to like at least a few of his works! Though I'm not always big on horror movies, horror stories always seem to pull me in. King just has a way of setting the scene that you just have to see what comes next, even if it makes you almost poop your pants. One of my absolute favorite story collections of his actually lands outside of his usual horror work. I adore the stories "Rita Hayworth and Shawshank Redemption" and "The Body". I have a feeling a few other people will pick this prolific author, as well!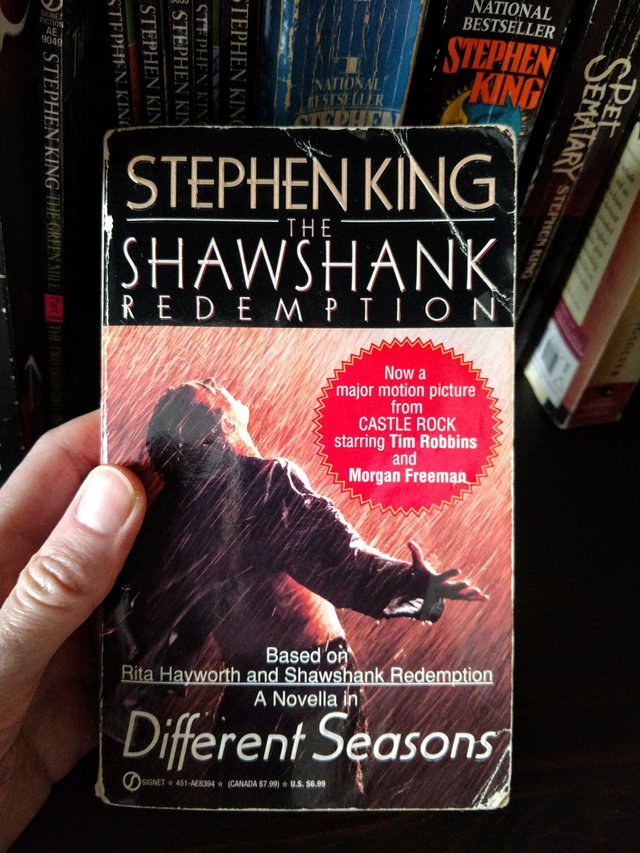 Nomination Number Two
John Irving
My Reasons for the Nomination
Irving is another one that should be pretty well known, with works like "A Prayer for Owen Meany", "The Cider House Rules", and of course "The World According to Garp" in his collection. I think what draws me to his work is that his characters are always "flawed" (by societal norms at least) in some way that makes them a bit tragic, but also very real. He tackles abortion and adoption, isolation, loss, love and lust, and just about anything else related to the human condition. I actually have not read his most recent two novels, so perhaps I have just added to my own reading list!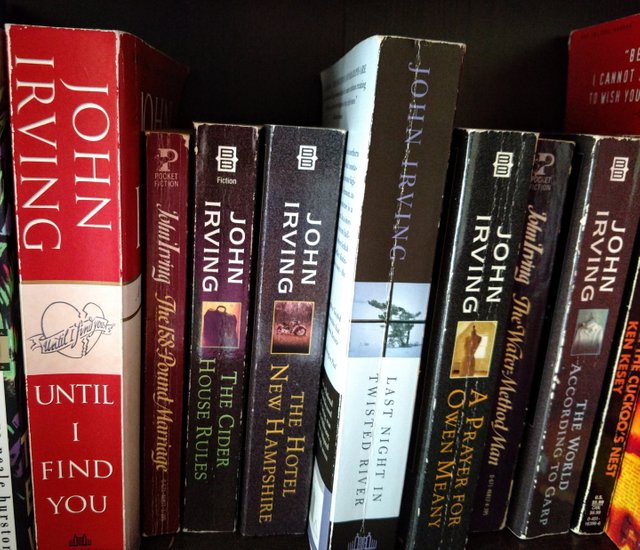 Nomination Number Three
Ken Follett
My Reasons for the Nomination
Follett makes the cut for his captivating blend of storytelling along with rigid historical accuracy. I'm not always a fan of historical fiction, but I've enjoyed how skillfully he weaves his story lines in with actual past events. I actually have only scratched the surface of his collection, but I have read "Pillars of the Earth" and the Century Trilogy of books twice. I'm sure once I pick up some of his spy thrillers I will enjoy them just as much!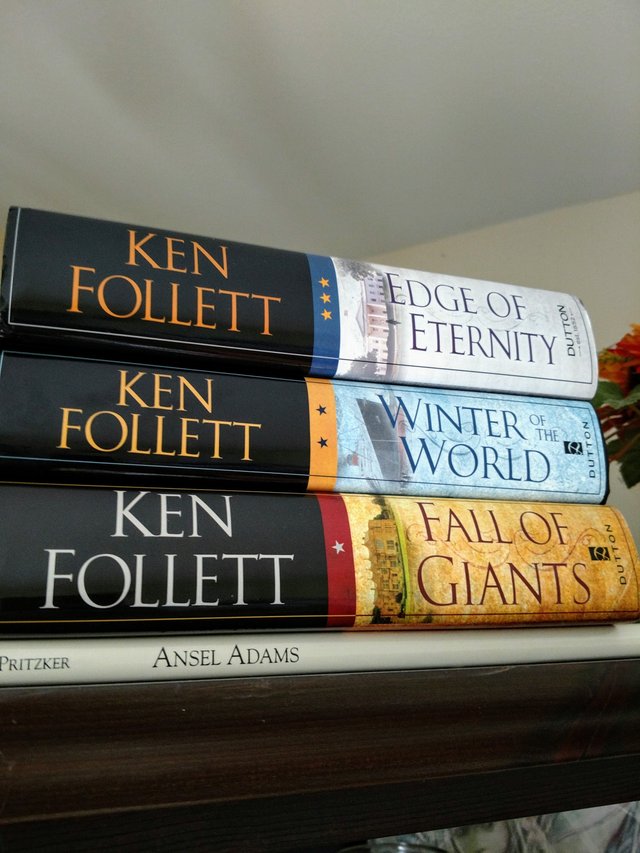 So who would you pick? Make sure to jump in with your own entry for a chance to win some prizes or just have a blast sharing your choices!

Curation Trail
We have a curation trail for @yourtop3, which you can follow here to continue to add to the prize pool and the growth of the competition. Don't forget to log into steemconnect.