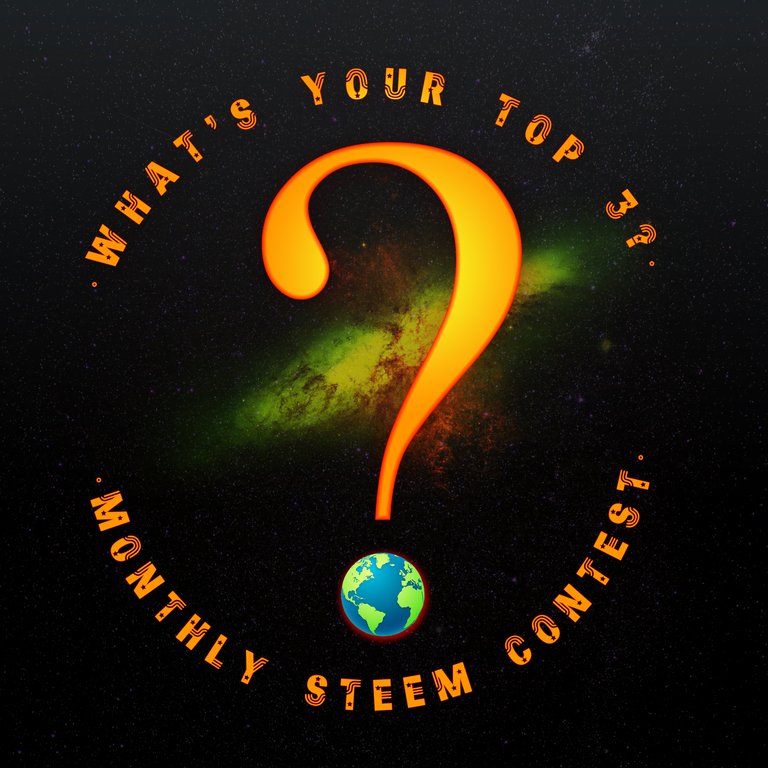 This is my entry into this month's Top 3 contest.
This months topic is FAVOURITE AUTHORS
My Nominations are:
Nomination Number One
John Steinbeck
My Reasons for the Nomination
John Steinbeck's books became the first "serious" literature I'd gotten into right after my initial reading spurt, which ignited my love for reading and writing while in junior high school. The first of his books that I read was Of Mice and Men. I couldn't put the book down, as the old saying goes. When I finished it I wanted more, so I read all of his books available in the school library.
After Of Mice and Men, the others amounted to, in order, The Grapes of Wrath, In Dubious Battle and finally, Cannery Row. Reading each of these books matured me on the issues of real-life and real-life struggles.
The Grapes of Wrath showed how tough life was during the great depression and the Dust Bowl days in Oklahoma; so tough that people there had to leave their homes and go west in hopes of finding some kind of work just so they could earn enough to feed their families.
How about a guy that could have had a much better life on his own if he didn't feel he owed it to the big oaf named Lenny - to take care of him, since he was mentally challenged. Again, it's just two guys that were forced into migrant labor during the depression. Of Mice and Men is a very sad tale with a very shocking and sad ending.
Later in life I read some criticisms, stating that John Steinbeck was a socialist. At that time in America, being labeled socialist was much more of a put-down than it is today. I'm not a socialist, but after reading the criticisms I mentioned, it took quite a while for me to understand why Steinbeck was called a socialist, and how it was represented in his writing.
I wasn't alive during the great depression, and as a young man, I had no experience with how the system operated, to be able to tie it into the plight of migrant farm workers during that period of American history. If the atmosphere was anything like today however, I can see why his writing might fit into that persuasion.
The thing that forced Tom Joad's family to leave the homestead before he got out of jail wasn't the depression so much as it was the drought conditions. Nothing would grow. That's nature, not politics. There's no alternative reason given for why they lost their homes by Steinbeck.
I've never really understood in some cases, Steinbeck's in particular, just why some people are called socialists.
In The Grapes of Wrath, I guess pointing out how difficult it was for farming families in Oklahoma at that time while also pointing out the very real corruption going on, that too could be adopted as a charge against capitalism by socialists. These things made it even harder for those struggling to find work but they were not the primary cause.
I don't see in these two stories how his writing about that period could be seen as an attack on capitalism. If anything, I got that it was corruption that was being called out. So I'm not sure what it is about these stories, or how they're written, that could be considered an exposure of socialist leanings.
I read something just the other day that implied that someone, (I can't remember who it was), was a socialist because he had studied sociology in college. I didn't study sociology as in my major, but I did take the Sociology 101 class as an elective and did well in the class. Does that make me a socialist even though I'm not?
Anyway this is getting a bit long, so I'll just end this one by saying I never explored further into whether Steinbeck was a real card-carrying socialist, because really, I'm not interested in knowing, nor do I care. I liked his writing - it made an impression on me - and I'm proof that means one doesn't have to be a socialist to read and enjoy his great works and gain something from doing so.
Nomination Number Two
Stephen Coonts
My Reasons for the Nomination
Stephen Coonts was one of my favorite writers back in the early 2000's when I was doing a considerable amount of flying for my job, and needing to pick up what I hoped would be an interesting book to read during the flight at the airport bookstore.
I'd often forget to bring anything to read with me. Hong Kong and Saucer are Coonts' two most memorable books that I read from that period.
Hong Kong is one of a series of adventures of a spy-type hero named Jake Grafton. In this one, he is sent to Hong Kong because there's something fishy going on at the US consulate, his wife gets captured, and he hooks up with some of the people who I think originally banded together because of the Tiananmen Square incident. It's a very thrilling read and another hard to put down book.
Saucer was one of the most wonderful science fiction-type novels I'd ever read. There's a flying saucer, but it's been buried in rock for eons. The hero of the story and the crew with him dig it out of the rock and eventually find it still works. Bad guys show up and the hero and a female test pilot take off with and fly the saucer all over the place.
Saucer is one of the most interesting science fiction-type books I've ever read. The story is quite believable, and very entertaining. Coonts is a really great author, in my opinion.
Nomination Number Three
Mark Twain (Samuel Clemens)
My Reasons for the Nomination
Obviously, I've saved the best for last. Mark Twain has to be my favorite author of all time. The Adventures of Tom Sawyer and The Adventures of Huckleberry Finn are genuine National Treasures, as is the writer himself.
Just thinking back now, while I write about these two stories that are interwoven to some extent, I can still remember how it felt to read these great tales for the first time; how exciting it was, sometimes so much so that, if I was reading while in school, I couldn't wait to get home and try something I'd read that Tom or Huck did – like making a raft for example - which I never managed to finish.
Anyway, if Mark Twain never existed, I think something important would be missing from American history. He is part of the fabric of America, and as bad as things are today, I just have to think it would be far worse had we never been blessed by this man's presence.
This wraps up my post on which authors are my favorites among all of the all-time greats.

Curation Trail
We have a curation trail for @yourtop3, which you can follow here to continue to add to the prize pool and the growth of the competition. Don't forget to log into steemconnect.