Dear Steemians!
it's almost Christmas... a few more days and we are getting there!
I prepared my Christmas tree... and I can even wear it!
How does it fit me?!?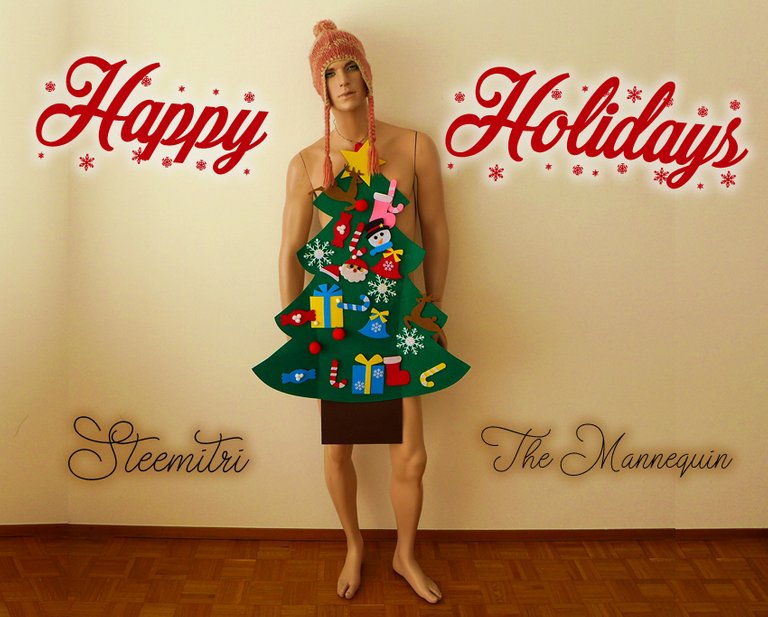 In the evening I prefer to wear my beautiful sweater with these shiny lights, haha !!!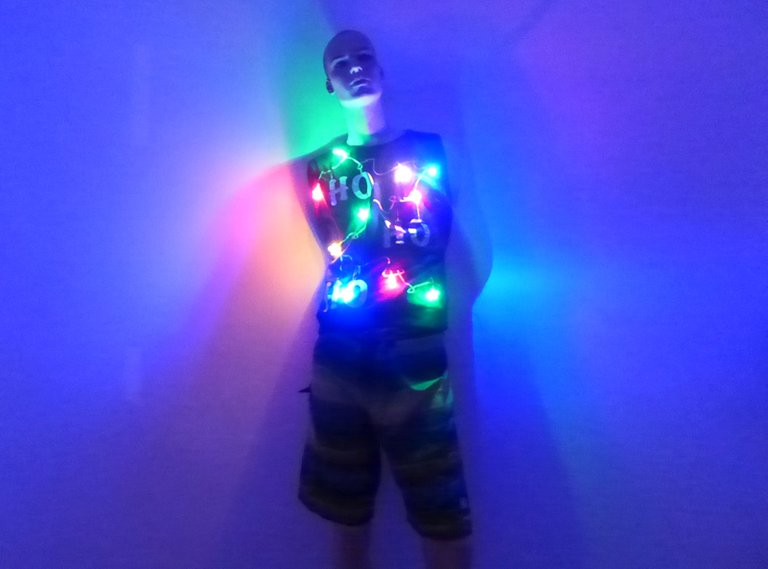 I have to go now… I still have to buy some gifts!!!
I wish you happy holidays and good times with your family and friends!
Steemitri The Mannequin
@steemitri