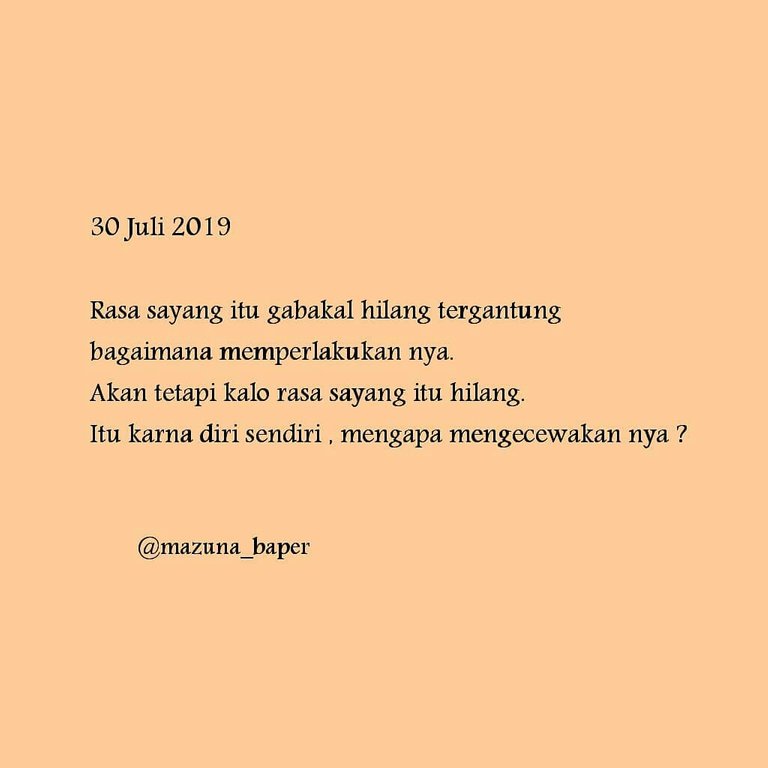 "Rasa sayang itu gak bakalan hilang, tergantung bagaimana cara memperlakukannya. Akan tetapi kalo rasa sayang itu hilang. Itu karena diri sendiri, mengapa mengecewakannya?"
---
Hello Steem community..... Im here just share about quotes in Indonesia languange.
Please, support and follow my content on Instagram and Steem Platform.
💚 Thank you very much !!!
---