He spotted her while she was collecting donations from the invitees. Although he expected her to give him names he was not interested. He wrote them down automatically, but kept watching his chance to speak to her. "If just once," he prayed. She came once to a seat next to him; she even joked and smiled with the other man. She then went back to collect more donations. He was just going to ask the man who she was when she came back and started to speak to him.
"Chief Oladele, N50," she said
Tunde started. He can not hear what she had actually said. He just saw her in front of his table. Without thinking he asked her her name. "Please, my name does not matter, write the name of the donor," she replied.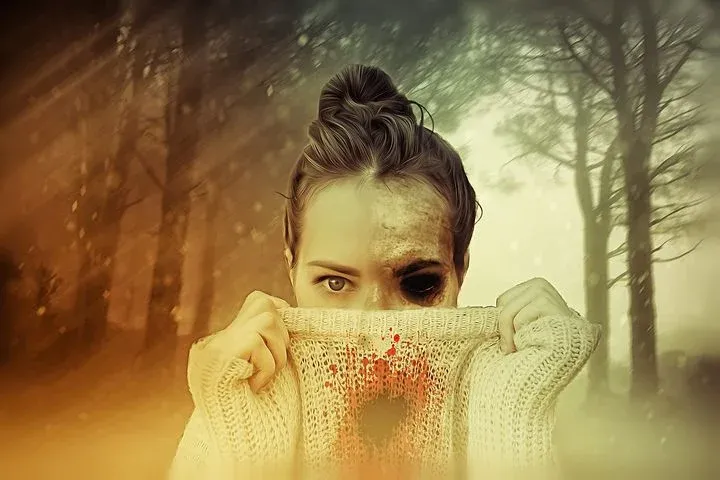 Source
"To me, it is the one that matters. And if you don't tell me your name, I will not answer your request". "I will then go to the next man," she said, smiling.
"Yes, Sola, bring it her," said the man she had earlier joked with. "I will write it sown for you."
"Now, I know you are Sola, said Tunde happily. "now, what do you say the donor's name is?"
"I have told you already."
'Chief Oladele, N50," He wrote it down. Before he could ask her anything further, she had gone to collect more donations. She did not come to his table again through out the evening. Though he wrote down the names of donors from other girls, his eyes was always watching Sola's movement through the hall as she was going about. He would have liked to know more about her, but she avoided their table.
When they finished and the organizers were adding the money, Tunde asked the man sitting next to him about Sola. His name was Tunji.
"Tunji, please, what do you know about that girl?" he asked.
od "She's a teacher in a private school. But if I were you, I will not bother myself about her"
"Why?"
"Well, may be she does not want us boys from her district, I don't know.
Although I have never gone beyond cracking jokes with her, I know about three
men from our area who had been trying to get her without success. She would just
smile and politely refuse them."
"They didn't try enough to get her, if not, she would have agreed for one of them," Tunde said," You know, some girls like to play hard to get.
"In her own case, it's different," said Tunji. "If you pursue her too much, she will avoid you"
"Where does she live?"
"She lives in the house of Mr. Owolabi, the engineer. She's his sister-in- law. But that does not matter. If a man goes there to see her she would send one of her nephew to tell him that she had gone out. I know a lot about her because one of my friends tried to visit her once. I went with Dotun to Mr. Owolabi's house one evening. We had just parked the car when I saw her peeping at us through the window. You know what? When we were inside the sitting room, a small boy came without success. It was then I advised him to let her be. My other two friends have and told us that his aunt was out. My friend, Dotun, tried several times after that the same story to tell.
'Well, I know how I will get her," said Tunde with a sigh.
"Oh! My friend, I wish you luck in your travail," said Tunji. "Anyway Tunji, thanks for giving me the hint. You have just given me the weapon to battle with."
When they finally closed that evening, it was getting late. Tunde had been
thinking about the girl all evening. When he sighted Mr. Owolabi getting out of the
hall, he was very happy. He went and gave the engineer a warm greeting. He first
met Mr. Owolabi in Kano during holidays in his student days. By then, Tunde was
still in the secondary school and Mr. Owolabi was in a University nearby. Since he came back to the state, he had been seeing the engineer in town and they would usually acknowledge each other by greeting.
'Good evening, Sir." Said Tunde to Mr. Owolabi as he was coming out..
Mr. Owolabi quickly acknowledge his greeting as he was rushing to his car where it was parked.
"Good evening. How are you? I've not seen your car since you bought it,
have I?"
"No, Sir," replied Tunde.
"It's too dark to see it well, now," said Mr. Owolabi, 'Let me see;
tomorrow is Sunday; can you bring it over to my house tomorrow, say after the
morning service?
Tunde was overjoyed. This was the chance he was expecting. He saw Sola and another lady come out of the hall.
"I will come by two O'clock, Sir.
"I'll be expecting you," said Mr. Owolabi
Tunde went to his car. He got in and switched on the ignition. All that night his thought was with Sola and he was planning how he would get her to
respond favourably to him. Yes, he would visit the Owolabi tomorrow and get
acquainted with the household. He would even try to play with the children and try
to remember their names. He would then plan how to win Sola, to know her well.
These thoughts were going round and round like the clock in his mind. It was the
early hours of Sunday before, sleep had some mercy on him.
Tunde was thus enjoying his sleep when he was rudely woken up by the early morning call to prayers from a nearby mosque. The repeated sounds of Allah-
ak-bar, Allah-ak-bar which rent the air through the powerful loudspeaker put an end to the sweet sleep he was enjoying. He wondered why the wealthy Alhaji who built the mosque should continue to blare his loudspeaker every early morning to wake everybody up despite several appeals made by him (Tunde) and other inhabitants of the area that he (Alhaji) should be considerate enough to reduce the volume of those ear-piercing loud speakers at the early hour. "Why should he be so insensitive to other people's feeling?" he thought. "If this unpleasant situation continues, I will have to find an alternative accommodation," he resolved.
The early morning breeze blew cool. He observed that dark clouds had already gathered in the east and it was threatening to rain. He hoped that the rain would not disturb his several outings for the day, especially the call at the Owolabi's. He hopes to be there by two p.m and that would be a golden opportunity to see Sola. He was thus thinking when the heavy down pour which forced him indoors for the next four hours started. He used the interval to look for what to wear. He wanted to impress the Owolabi's by dressing like a gentle man.
But most of all, he wanted Sola's admiration. He wanted Sola to be impressed by his dressing
"Tunde, you are becoming jaded," he muses to himself." It was only your
car that you usually used to impress your former girls? This one is different!"
"Why" why was he thinking this way about a girl he hardly knew? Why was she
different from the other girls he knew? Was is it because she felt so unconcerned
about him? Or was it because Tunji had already warned him off her? These
questions could not get answer in Tunde's mind as he prepared for his outing of the
day.
At exactly two O'clock that Sunday afternoon, he drove straight to the
Owolabis. Sola was not around, but he saw Mr. Owolabi, his wife, Iyabo and
children. He (Tunde) was introduced to her and he tried by all means to give her a good first impression