"Yes ma. "He ran out before his mother could say anything more. The previous day, he saw some people on his way to prep playing on the football field, so he stood there and watched the game. It was when he heard the ringing of a church bell nearby that he realized that it was already four-thirty. He was supposed to be at prep at four O'clock. When his teacher asked him why he was so late, he could not give any tangible reason. He just stammered out something.
Sola was kept busy because there were many customers coming out of and going into her sister's shop. So, she could not tell her sister about the letter she had received from home. Mama Dele was a provisions wholesaler. She sold many items including beer and soft drinks in cartons, like her husband, Jacob, Iyabo's business had picked up. She did not work for the government after her commercial education. After the birth of her first child, Dele, she opened a shop and started the
business, first as a retailer in provisions and now a wholesaler. From time to time,
her husband loaned her some capital which she usually paid back at her own
convenience. She would open her shop at nine O'clock in the morning and closed
by five in the evening on Monday to Fridays. But on Saturdays, she opened earlier, at around eight and closed by two in the afternoon to rest at the weekend.
When they closed in the evening, Baba Dele came to take them home. By now, Dele, too had come back from prep and he too went home in his father's Volvo car.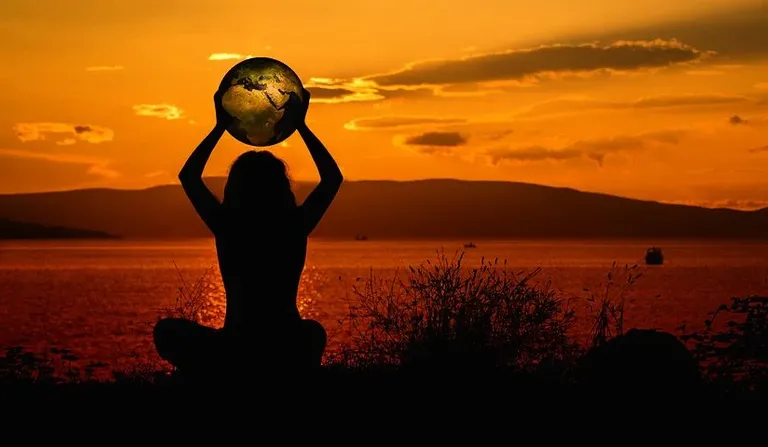 Source
Iyabo had her own vehicle, a Peugeot 404 Pick-up van, but today, she had sent the driver with it to Ibadan to collect some goods for her shop. They were still
expecting the driver to return later in the evening. It was while they were preparing the evening meal that Sola told her sister
about the letter. She exclaimed to addors
"What a catastrophe! Poor you. And I think you are planning to marry Tunde".
"But sister, I will never marry anybody my father chooses for me, I will only marry for love. Tunde is my own choice. I will marry him and nobody else."
"You have not seen the man chosen by father. You may grow to love him
more than you love Tunde, you know."
"I know his choice for you was successful. And I know you are very happy with your husband and you love him. But don't you see that my own case is different? When Baba Dele was chosen for you, you were not yet involved with anyone else. But as you know, I love Tunde and I cannot leave him now to marry our father's choice. It will break his heart and mine too".
"Hearts don't break that easily, Sola. No. Let me finish before you protest," Iyabo said, when she knew that Sola was going to interrupt her. "I'm sorry about your affair with Tunde and your love for each other. But why did you go and fall in love with him when our father has been hinting time without number that he would get you a husband as a girl is not wise enough to make a good choice for herself."
"Sister! As if you don't know what is meant by the word, 'love' Do you suppose I just deliberately fell in love with Tunde like that? Anyway, I know why you are saying all this. Your marriage is successful and ...."
"No, no, Sola, don't be angry. I'm just trying to open your eyes to things.
I'm not in the least against your love for Tunde and in fact, his for you. I like the
boy. Only you are against what our father has done as if without warning, he got
you a husband. All this time he had been telling you about it, why didn't you protest?" but
"Any time he told me about it, I tried to protest but as you know, father is not somebody you can face and say what you like. I can't just explain. I thought that he would get out of this obsession. You know he chose your man for you when you were still in the college. He didn't worry about choosing mine while I was in the secondary school. Again, when I went for a year course in the teacher training
college two years ago, he did not say anything about finding me a husband. So
now, that am twenty-two, he thinks the time is ripe to choose one for me"
Well lets wait and see how it will all end. All I know is that our father will not allow you to disappoint him without a rash re-action from him. And as you are now bent on marrying Tunde, I don't know what else to say."
Sir With all these discussions going on and on, they prepared the evening meal
and laid the table.
"Good evening here!" They heard as they were all eating supper. Sola's heart missed a beat. It was her sister who answered the visitor.
"How are you, Tunde? You meet us well?"
"Thanks, ma I just finished my supper too before coming here, Tunde said.
He went to the sitting-room and sat down. He knew this house well. He has been coming here for the past one year. At first, Sola was reluctant to introduce him to her sister, but later, she allowed him to come here. She had not been an easy catch. It was later that he understood what was troubling her. Tunde was looking over the past one year as if he was looking at a film that evening.
Tunde had just graduated and completed his National Service when he came to the state. He read Business Administration in the University. Although Tunde was from Kwara State, his knowledge of the state was little. He left his village when he was primary five and went to the far north to live with his uncle.
This uncle of his was his mother's elder brother. While he was in Kano, he did not
come home until he was in form three in a secondary school in Kaduna. This time,
he spent only nine days in the village and went back to Kano to spend the rest of
his holidays with his uncle.
The next time he came to his village, he was already in the University. He was in part two in fact. It was this time that his father hinted him about getting him
a girl to marry. But he told the man bluntly that he was not ready as he was still a
student. And even when he was ready, he would find a girl for himself. His father
was annoyed but made no comment about it.
When Tunde came to Kwara State, he secured a good job with a government company in Ilorin. He was paid well and after a few months he was given a car loan. The money was insufficient to buy him a car but with the amount saved during his National Service, he was able to buy a good car, a Peugeot 504, saloon.
With the acquisition of this car, he was able to move about and even travel
home at the some weekends to visit his parents. There were girl friends, but these
were causal friendships which were not serious.
In those days, he was what could be called a carefree guy who would like to enjoy life to the fullest. A good job, a flat and a good car to the bargain? What else could a guy want?
He was always telling Segun his friend and colleague at work that he was not ready yet to settle down. He valued his freedom too much to get enslaved to any girl. His friend was always making fun of him, telling him that if he should fall in love, he would change his mind about his freedom. He did not believe his friend until Sola came into his life.
He met Sola one day during a development fund raising ceremony for their home district. Although he and Sola did not come from the same village, they were
from the same district. On that day. Sola was one of the girls collecting donations
from the invitees and Tunde was a sort recording secretary. He was one of those
writing down the names of donors and the amount donated.