of those who have been carrying out the operation. Or have you not promised to keep your hands off other people's belongings? I am talking to you Deji and Leke
The students all turned to Deji and Leke and the faces carried the expression: 'No, it's impossible!' They expected the duo to contest the allegation but the didn't. So the two had been stealing in the class all this while, the students concluded. Deji and Leke, glued to their seats, looked like a ram that was to be slaughtered
They were soaked in shame.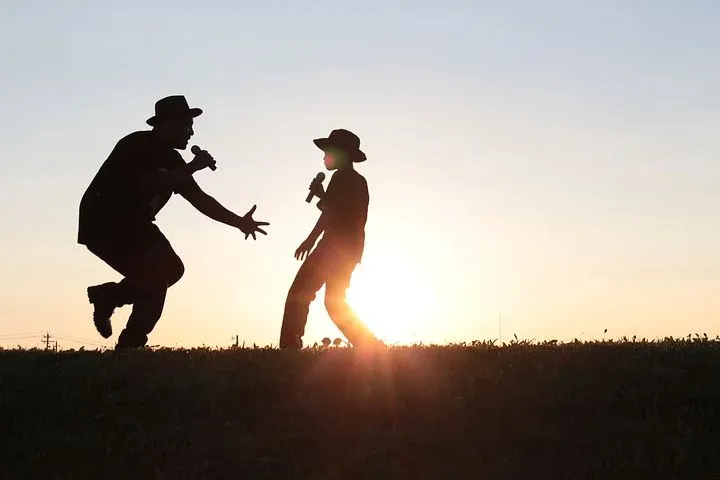 Source
Mrs. Redford continued unabatedly, 'When
was informed of Peju's stolen money, I came to you class to appeal and admonish. Shortly after I left you
class, I saw Deji and Leke in my office. They said the had come to make confession and also to repent. They said they had been living a sinful life and were prepared to turn to God for forgiveness and salvation. They claimed to be the ones responsible for the missing items in the class but denied knowing anything about Peju's money. They promised never to go back to
had only come to deceive me.' She then fumed at the stealing and I believed them. Little did I know that they duo, 'I will make you pay for this! You liars!'
Deji and Leke were now shaking fearfully. Beads of sweat shone on their foreheads.
*But Madam, we don't know anything about the money,' said the duo, their eyes glistened with tears.
"You don't know anything about the money and you want me to believe you, eh? Didn't I warn that if I hear of any case of stealing again, you would be held responsible?' Mrs. Redford said fervently.
'It is true that you warned us, Madam, but sincerely we don't know anything about it,' Leke said tearfully
'Shut up! You pilferers! I give you till Monday to look for the money, otherwise I shall report you to the principal,' she concluded and flounced out of the classroom.
A few minutes later, she reappeared and called:
'Yomi Amosu!'
Yomi answered and stood up.
Eyeing the boy bitterly, she berated him: 'You cheated in English Language and Social Studies. Be informed that your name has been forwarded to the principal for necessary disciplinary action. Wete you not warned never to involve in examination malpractice?
Your case will serve as a deterrent to others. And again, I will like to see your father on Monday. Unfailingly!
she hammered on the word 'Unfailingly' and then left the classroom.
As soon as Mrs. Redford left the classroom, a crop of students came rushing at Deji and Leke, ac cusing them of stealing their items at one time or the other. The most desperate of them all was Peju.
"So you took my three thousand naira,' Peju said confrontationally.
'Who?'Deji asked carelessly.
"Oh, you're still asking who?' Peju asked, battle- ready 'Look, we don't know anything about your money,'Leke said supportively.
'You're kidding!' Peju said and got hold of Leke's shirt and jostled him around.
. 'Leave my younger brother!'
The scene had now attracted a small crowd.
Some students, despite the distraction, had their heads bent over their notebooks, Reluctantly, Seyi suspended his reading and yielded to a call to intervene in the matter.
'What is the matter?' Seyi asked, directing the question to no one in particular.
'She accused us of stealing her money, Deji responded soberly
"Yes, they stole my money,'Peju responded, with arms akimbo.
'They?
'How do I know?' Peju said quickly. 'They can find out from each other who stole it. Afterall, they went to Mrs. Redford themselves to confess they are behind the recent spate of thefts in the class,' she said
candidly.
'But you don't have any proof that they stole your money, Peju,'Seyi said frankly.
'What proof again? Are you telling me you have forgotten Mrs. Redford's words so quickly?' said Peju
with exaggerated amazement.
But I will advise that you take the matter to Mrs. Redford. I think it would be better like that,' Seyi added peacefully.
"Oh, no, Seyi,'Deji said promptly. 'We shall give her the money. But I still insist we know nothing about your stolen money.'
'We shall do what?' Leke said intolerably. "We shall cough out what we practically know nothing about?
Count me out!' and he left angrily for his seat. Peju hissed audibly as her scornful eyes saw gene Leke to his scat.
'When can I have the money?' she asked victoriously.
'Give us one week!'
'Class, they are looking for five thousand naira within one week!'Peju cried disgracefully. 'Be careful
with your money. Act wisely!'
'Will you keep your mouth shut and stop disturbing us. Said Alade with disdain as he watched from his seat.