Mrs. Redford walked hurriedly and furiously to J.S.S.1A where she was the class teacher. A case of theft had just been reported to her. The second in two weeks! If there was anything she hated most, it was young children stealing. Just last week, Seyi brought a girl (Peju)
to her who reported her three thousand naira missing.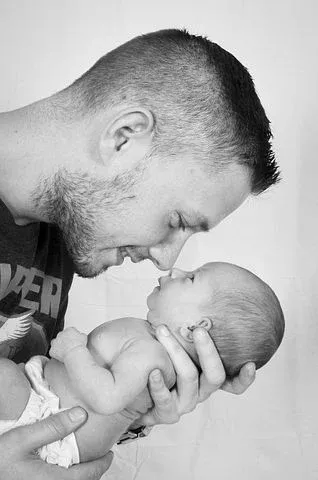 Source
On hearing that, she went to the classroom and made a passionate appeal to the students, particularly the one who stole the money to return it. She advised those who engaged in stealing in the class to desist from it and be contented with what they had. She added that stealing was a sin and that sinners stood the risk of going to hell unless they repent. Despite her pleas, the money was yet to be recovered.
The recent case of theft was the money the students were contributing towards their end-of-the-term party. When the students, led by Seyi, came to inform Mrs. Redford of their plan to organize a party to mark the end of the first term, she exercised restraint in giving her consent. To her, students' party of that nature often resulted in one trouble or the other. She recollected an experience she had in her former school and used it to enlighten the students.
It was the same end-of-the-term party that the students were doing and they invited students from other schools. The invited students, at a point during the party, complained of shabby treatment and forcibly hijacked the programme from the MC. The host students felt insulted and they resisted outrightly such foreign imposition. Then, what was supposed to be a fun eventually turned into pandemonium, leaving some students injured.
problem,
"We shall make sure there is no
Madam,' Seyi pleaded, supported by his colleagues.For 'If I'm allowing this party to take place, it is be. cause of you. And if there is any problem, you will be held responsible,'Mrs. Redford told Seyi cordially.
"There won't be any problem, Madam. I promise, 'Seyi said anxiously.
'You can go ahead but no visitors.
The students jumped and clapped at the approval.
Afterwards, Seyi and Becky came up with a levy of a hundred naira from each student for the party expenses.
Out of the estimated budget of three thousand naira, only two thousand naira had come in and that was the stolen money
Mrs. Redford, burning with anger, bumped into the classroom and the students rose up at once. They greeted 'Good morning, Madam!'
She grunted her response and by a wave of the hand, she told the students to sit down. Quiet and attentive as they were, the students all looked in the direction of Mrs. Redford.
She began heartily, 'I understand you have stolen the party money which Seyi was keeping.' "The first time I came to your class,' I thought the faces I was addressing were those of noble and promising young children. Little did I know that making me your class teacher was an invitation to a war against stealing. And I am fully ready to fight the war and win. I would be failing in my responsibility if I heard these cases of theft and kept silent. Within two weeks, a sum of five thousand naira is missing. Is this not terrible?'
For a moment, she regarded the students with hate and disappointment. When she was done, she said,
'Seyi, where did you keep the money?'
bio Standing up, Seyi responded, 'I kept it in my school bag. I saw it before I went for break, it was when I returned that I discovered it was missing.' He explained, looking flustered.
'I have been telling you not to keep money in your bag. And if you must do so, make sure you carry your bag to where you're going, 'Mrs. Redford said correctively. After a pause, she started wittily, 'I don't think this money is stolen, you misplaced it. There is no thief in my class anymore because I have received the pledge