After the closing hour, Deji and Leke picked up their bags and were moving towards the school gate to take a public transport to the Continuing Education Certtre where they had enrolled for evening classes.
At the close of school like this, students, in large numbers, moved towards the same direction and that was to the gate. They moved so hurriedly and impatiently that one would have wished they moved the same way when coming to school in the morning. Parents who came in their cars to pick up their wards usually had a hectic time moving through the heavy traffic create by the students who would have thronged the road. The driver would have to hoot the car horn noisily to war
the students to keep off the road and this often ledpushing and stepping on one another. Sometimes, this broke into a fight. Many a time, the fight became escalated that it would require the intervention of the school security men while the erring students on culprits would be dealt with accordingly because of some baseless accusations.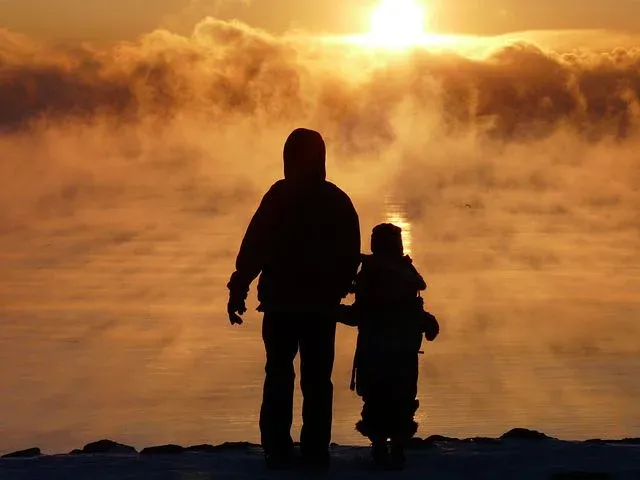 Source
In front of the gate, Leke was about to flag down a taxi when Deji quickly stopped him.
'What's it? We are already late for the lesson,
Leke asserted.
'A thought just crossed my mind now,' Deji
spoke quickly. 'Why don't we forgo the lesson for now and use the lesson fees to settle the debt hanging on us? I mean, we promised Mrs. Redford and Peju next
week.'
Leke regarded Deji for a moment, then said frankly: 'I am not going to be a party to that. How could you think of a thing like that? Stopping the lesson because of some baseless accusations.
"Better if they are only baseless accusations.
What about the fines?' Deji queried
"Oh, it's all extortion!' Leke was adamant.
*Come, ' Deji said invitingly and held Leke's
hand who followed him without question. They stopped at the back of a food shed located inside a bush. That was where Deji could be sure they were distant from
the listening ears of some students who were waiting at the gate for transport.
"So, what is in your mind?' Deji questioned his younger brother as they stood face to face. He quickly added 'Forget about extortion. We are having a debt of
five thousand naira to settle between now and next week.
Or are you thinking of breaking mum's wardrobe for the money?
'Oh-no, 'Leke refuted, scratching his head hopelessly. 'But do you think we are acting wisely if we shun the evening classes? What if mummy checks on us?
Remember, she had done so in the past!'
"That was when she was running a small supermarket and there were enough workers to supporther. Now, the supermarket is a big one and the staff could hardly cope with the business activities going on there. So, what time does she have?
'I pray so. Then, how do we go about it?'
"Good,' responded Deji with delight, 'You know we pay termly for the lesson and this morning, mummy gave us the lesson fees for this term. But we will not pay for the lesson, instead we shall use the money to
pay Mrs. Redford and Peju. Thank God, it can take care of the two conveniently.
I'm still worried, Deji,'Leke said fearfully. "We have two more weeks to spend at the Education Centre before it finally rounds off for the term. What shall we be doing during those two weeks? That's one. Number two is, what if mummy gets to know that we didn't pay for the lesson? We had never defaulted before, you
know. And again, Uncle Boye buys regularly from mummy's supermarket. He may come one day and ask why we have not paid. Deji studied Leke for a moment and thought of that
"I have thought of that too,' Deji
i said with confidence was only babyish in face and not in brains. lated superiority. It is a chance event. We either stand for something or fall for everything. Before I came up with this idea of using the lesson fees to settle the debt,
I had thought of one other way of settling the debt. But that one might not be as fast as using the lesson fees
The idea is to take all our old home video cassettes to Brother Jimmy and turn them into money,
'Without mummy's knowledge?'
'Of course she will be told. In fact we would be doing her a favour disposing the cassettes as she has been looking for a way of getting rid of them. They are too many, you know,'Deji explained,
"How much can that fetch us? Can it be up to five thousand?' Leke wanted to know.
"With good bargaining, it will be more than that, Deji assured.
'Then, let's go ahead.
"Yeah,' Deji responded. 'I will see Brother Jimmy as soon as we get home and discuss the sale of the cassettes with him. With luck, we might even continue our lesson on Monday after we have delivered the cassettes to him and got paid into the school?'
"Yes, let's find a class and do some self-study
Deji said and was moving away. Leke, delighted followed behind.
When Deji and Leke arrived at the school the number of students waiting to get public transport had reduced drastically and there was a free flow of traffic both within and outside the school compound gate Deji and Leke found a suitable classroom in the senior school and went in. Seated in different places, they both brought out the notebooks borrowed from Seyi on different subjects and started updating theirs.
The examination for the subjects was fixed for Thursday and that was why Seyi was comfortable in lending them his books. But he however made it clear that he must have his books back unfailingly on Monday.
Finished with one page and flipping to the next, Deji saw a hundred naira note lying in the middle of the notebook. 'Seyi must have forgotten it there, he thought. 'Poor boy!'
Leke beamed with satisfaction. He was now feeing more comfortable. "So what do we do now? Go back
'Leke, come and see something,' Deji called, still eyeing the money.
Leke hurried down from where he was sitting at the back of the classroom.
'What is it?'
'That's what I saw inside Seyi's book,'Deji said, pointing to the naira note. 'I just want you to be a witness to it,' he added.
'I'm sure he lost the party money carelessly in this way. Suppose, he lent this book to a dishonest person, the money would have been stolen,' Leke said
indifferently.
'You can't blame him,'Deji said understandably.
'It can happen to anybody. He must have forgotten it there.'
'You had better keep it for him,'Leke advised.
"Of course,'Deji said and pocketed the money.
Deji continued with his writing while Leke returned to his seat. Twenty minutes later, Deji had completed his notes. He was fast in writing compared to Leke. He looked back and saw Leke sleeping.