Peju turned round and knowing that it was Alade who talked, she said jeeringly, 'Ha, Penariced, it is you.
Oh, you're asking me to keep shut. I will, But don't say I didn't warn you if it comes to your turn and you start
The whole class was plunged into laughter. Alade saw it was high time he discouraged being made a laugh-
However, Seyi requested that Peju should apologize to Alade and she did so. While this was going on in in front of the school Hall. Their eyes were wet with tears. Yomi came out of the classroom and looked
to penacry!
because he was weak in spelling and pronunciation.
almost succeeded in giving her a slap but for the quick intervention of Seyi.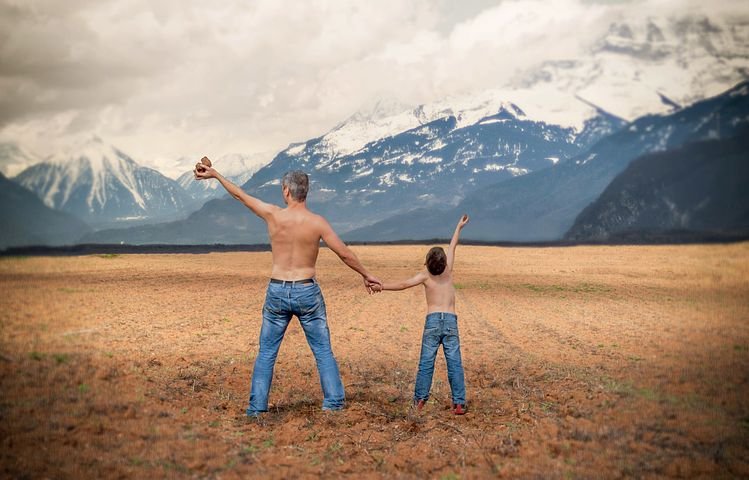 Source
'Oh, no,' Seyi said passionately and quickly
stepped in between the two to avert the imminent fight.
He enlightened, 'We are all here to learn. So, why do you have to continue to ridicule him? As from now on,
if I hear anyone call him any ridiculous name, I shall report such a person to Mrs. Redford," he threatened.
He was apparently looking for Deji and Leke his only friends in the class. But on sighting two female students standing under the fig tree in front of their classroom, he brought out his mobile phone, a toy, and started talking to it.
"This network problem!' he cried out as if he was using a genuine phone.
Seeing Yomi using a mobile phone, the girls stopped their conversation and their
eyes lit up in surprise.
'He must be a rich man's son.'One of the girls said. "Let's go and have a look. I have never seen one in my life,' she added excitedly.
Yomi, hearing that, concealed a smile. He began again to complain about the poor performance of the service provider as he often heard people do.
'Come on,
let's go and have a look.' The same
curious girl urged her friend who appeared to be reluctant.
Hearing that, Yomi quickly pocketed the phone and walked away hurriedly. From behind his eyes, he saw the girls look disappointed. 'Fools!'Yomi muttered
What do you want to do now? You have been sentenced to public disgrace already. Not only that, you're also going to pay a fine of five thousand naira,
"God is our witness that we didn't steal the
Yomi said jokingly.
God is our witness that we didn't steal the money,' Deji said resignedly. "We have no option than to pay the money and I know God will help us.'
... 'I hope you will not. go back on your promise because of this. I mean, getting the money from your mother's wardrobe as usual?' Yomi teased.
'Never!'Leke said wakefully. He had been dozing all this while.
'Though, we don't know how to get the money yet but it is certainly not through stealing from our mother's wardrobe or anywhere, 'Deji said sincerely.
'I'm happy to hear that,'Yomi said delightfully. As your friend, I must say I felt bad when Mrs. Redford talked about your self-confessions and publicly accused
you of being responsible for the theft cases in the class. I wonder what will be going on in their minds about me
too. We are friends, you know, and they see us so.
1?'Deji faulted. 'Moreso, what makes you think you're better than us? During the examination, you were caught two times either stealing from your notebooks or smug-ling in prepared answers. Your own is even worse. Ev-iminating materials from you. You cannot deny it.
orse still, your name has entered the school's Black blook Sok and you only need to wait for the time you
Your name is quite different from ours, isn't will everybody saw it when the invigilators retrieved the in- called out on the assembly ground and sentenced to
elve strokes of the cane. Advanced Public Disgrace!' Yomi's face lost its colour. He looked as if he swallowed a maggot. Ever before now, he did not his involvement in examination malpractice as
thing that was so sensational.
'What can I do now?'Yomi asked fearfully.
'Do you have your phone there?' Deji teased.
Which phone?
'Your GSM phone,'Deji stated.
"A toy! You're not serious, 'Yomi said hurtfully.
"Okay, another option, 'Deji teased. "What if you go to the principal and tell her it's the devil's work?
'Devil's work!?'Yomi raged. "Why didn't you tell Mrs. Redford that? You're silly!'
Deji and Leke burst into laughter. They laughed until they appeared shedding tears. Filled with constemation, Yomi left the duo for the classroom. Deji
and Leke sat in front of the hall for a long moment brooding on how to get five thousand naira within one week! They left the place when they saw Mr. Afolayan
carrying an envelope and heading towards their classroom. It was time to sit for another subject in the on-going examination,