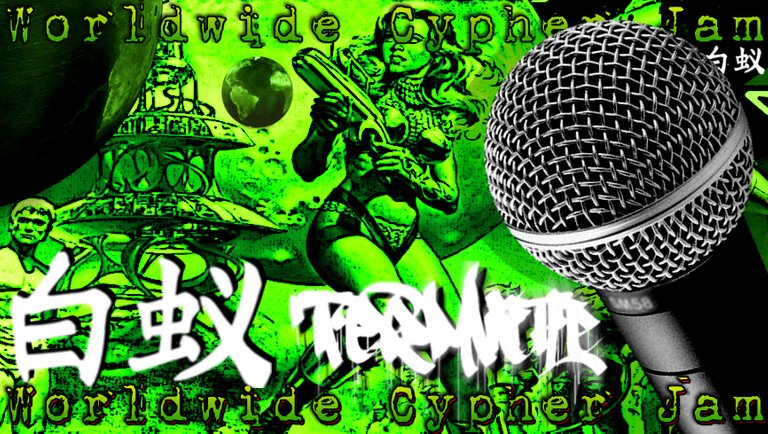 SUP!!! Round 89!

Play my beat below and record yourself doing your bars/freestyle/song/scratch/verse/guitar solo or whatever you feel over it!
This beat, I call 'Still Smokin' 白蚁.
Download link: https://termitemusic.bandcamp.com/album/worldwide-cypher-jam-2019
RULES:
THERE ARE NO RULES!!!
Use whatever you want to record or capture it!
Post your entry (or post a link to your entry) below.
Best entry to the cypher gets the STEEM from this post!!!
You have until Sunday 22nd Dec!! (2 weeks)

OPEN TO ALL!!!
Beginners encouraged, experience respected!!!
... Lets f**kin' jam!!!!!!!!!!!!!!!!!
... Peace and enjoy.