I wanna hear you!!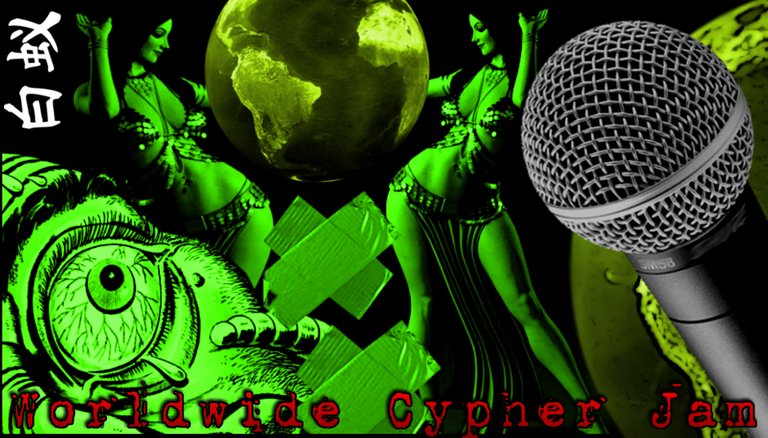 So, it seems it's a completely different world since we had the last Worldwide Cypher Jam round!
... Whats happened? What hasn't? I am now single, I have moved house. There's food shortages in the shops. All public places are closed. I now have no work and no job. London is on the verge of forced lockdown.
I wish you well wherever you are in the world!!! More than ever, PEACE OUT!! Regardless of what you think about a virus, the entire world has just changed!!! STAY STRONG!! STAY POSITIVE!! Hold on to your hats!!!!!!
... oh, and I wasn't paying attention due to the above, and ... 'STEEMIT' has gone!!!!??!!
BUT I'M STILL MAKIN' BEATS FOR YA!!!!!!
ROUND 92!!!! ...
Play the beat I have made for you and record your bars/freestyle/words of wisdom/lyrics/singing/scratching/epic solo/whatever you got, over it!! THESE ARE CRAZY TIMES!! ANYTHING GOES!!
Use phones/laptops/cameras/home studio or whatever you want to record it!!! Technology does not matter, just skill!!
I call this beat 'Camel Trip (vent)'. 白蚁.

Download the beat @ (choose any format you want):
https://termitemusic.bandcamp.com/album/worldwide-cypher-jam-2020-2
RULES:
THERE ARE NO RULES!!!!!!!
Express yourself!! Beginners encouraged, experience respected!!!
Post your entries below, or comment with a link to your entry post.
BIG UP THOSE THAT ARE ON THIS AND DIG WHAT WE DO!!
You have until I switch the beat in 2 weeks (Sunday 5th April)!!!
... Lets f**kin' jam!!!!!!!!!!!!!!!!!!!!!!!!!!!
Peace and enjoy.