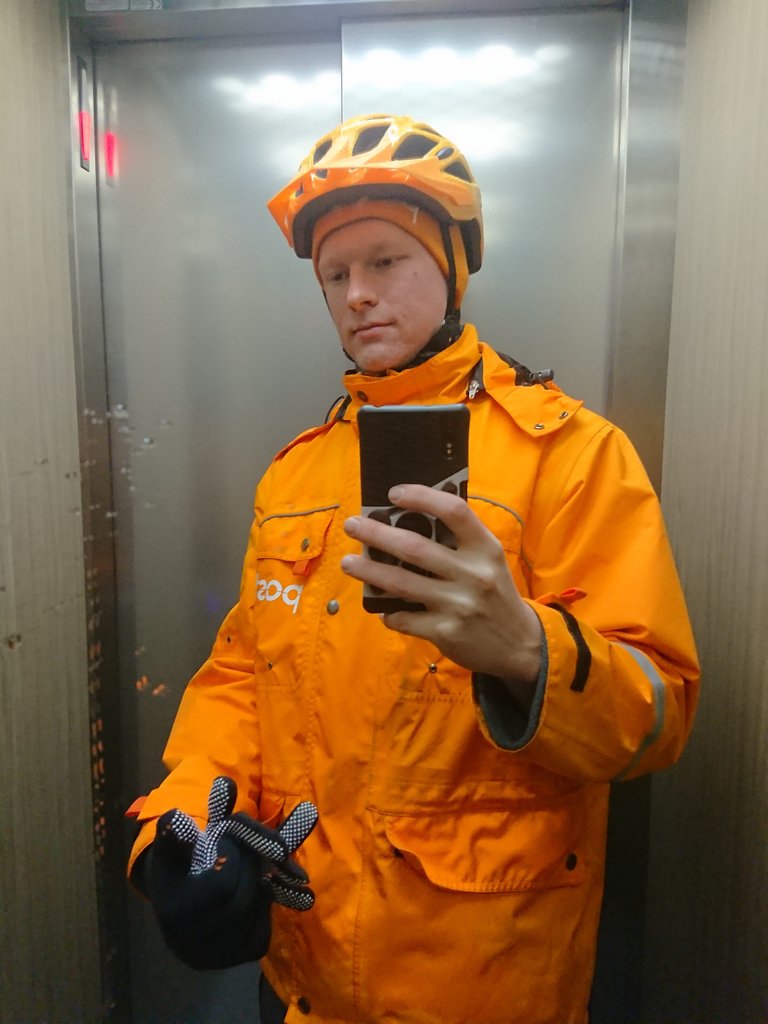 "Mä joka päivä töitä teen"
I'm not actually anymore regularly working as a mailman, but for some reason I decided to do one last gig on my holiday from school. I suppose the massaging in the school wasn't life sucking enough to make me want to just lay down my entire holiday. So you probably realized from the former that I'm now in a massage school, unless you thought there's some weird school where you do massage without it being a massage school. Not sure what kind of a school that would make it...
Anyhow, school is nice, and why do I care to share that? Maybe it's because there was a good reason why I was happy to stop sorting mail - that ain't a human job. I was lying, school is actually amazing, our group is great and somehow packed with a few weirdos and some strong personalities. In two months I have ended up visiting three of those homes already.
The cool thing is that were gonna be legit health care workers with some actual understanding on the human anatomy and tools in order to fix problems or alleviate symptoms. Not just some spa masseurs who throw some oil on the back and do the same drill over and over. So I guess hurray for me for starting to become something in this life with something that is actually quite nice to do.
Only one more day of mail, and then I swear I'm never going back again, my short three week summer holiday ain't worth it to spend any of it at the postal service anymore. We already purchased our own custom made transferable massage tables so I could just hustle some clients if I really wanted some work during the holiday.
I've had a bit of a problem on trying to figure how much is it that I should work. And on a more fundamental level, how to orient myself towards this life? I don't know. But maybe it's a good idea to work a decent amount now when young while not having been forced to it by circumstances. Maybe that's why I went back to Posti for one last time. It shall be remained as the last on for real though, if I get an idea to go back there ever again, smack me in the face to remind how much I dislike not being able to sleep adequate amounts.