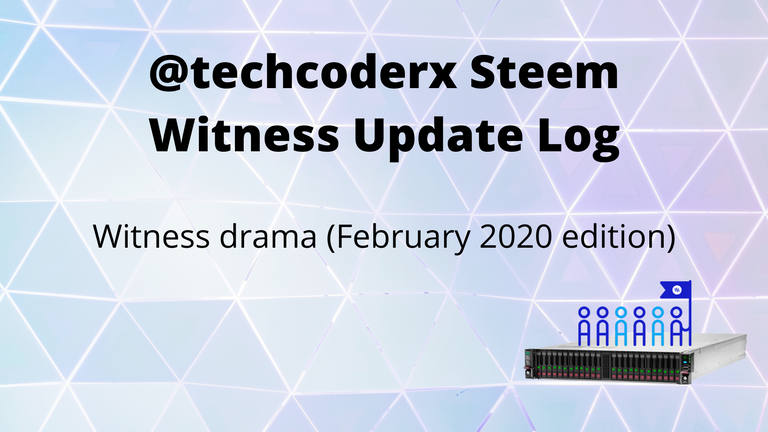 This is my 8th weekly witness update log since I made my initial witness announcement post.
Project updates
As mentioned in my previous update log, I have announced my @onelovedtube IPFS uploader v0.9.2 update yesterday. For those who have not seen it already, the post can be found here.
Witness news
Highlight of the week: Witness vote blackmail?
If you have voted for @themarkymark for Steem witness, you have probably received a malicious memo in your Steem wallets that looks something like this:

Seems that there was a history of drama on the Steem blockchain involving the same witness, with this being the most ridiculous one as this is basically an attempt to threaten those who have voted for him.
Just to let everyone know that I will remain neutral on this to stay out of the drama. Therefore, I will not cast my witness vote on him (I never voted for him throughout the history of this account) and will leave spare votes for potential new deserving witnesses.
Witness performance
Let's see how well my witness performed this week :)
Current rank: 147th (active rank 107th)
Votes: 1,240 MVests
Voter count: 39
Producer rewards (7 days): 7.38 SP
Producer rewards (30 days): 31.99 SP
Missed blocks: None!
Server resource statistics
This section will be present in every witness update logs (if any of my nodes are online) to provide new witnesses up-to-date information about the system requirements for running a Steem node.
steemd
block_log file size: 250 GB
blockchain folder size: 594 GB
Account history RocksDB size: 235 GB
RAM usage: 9.63 GB
hivemind
Output of SELECT pg_size_pretty( pg_database_size('hive') );
Database size: 210 GB
Postgresql + Hivemind RAM usage: 13 GB
jussi
| | |
| --- | --- |
| RAM: 1.05GB | CPU: ~0.5-6% |
Server weekly network utilization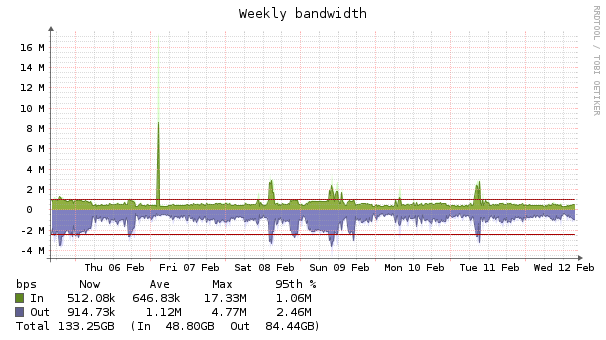 Pulled straight from server provider, best viewed on light mode
techcoderx.com API downtime
None this week! You may check out the status for the last 7 days here.
Also, techcoderx.com is nearing 1,000 hours of uptime. Will post on that to celebrate when it comes!
Support
Currently subsidising server expenses myself for the first year. If you like what I'm doing, please consider supporting by voting for us.