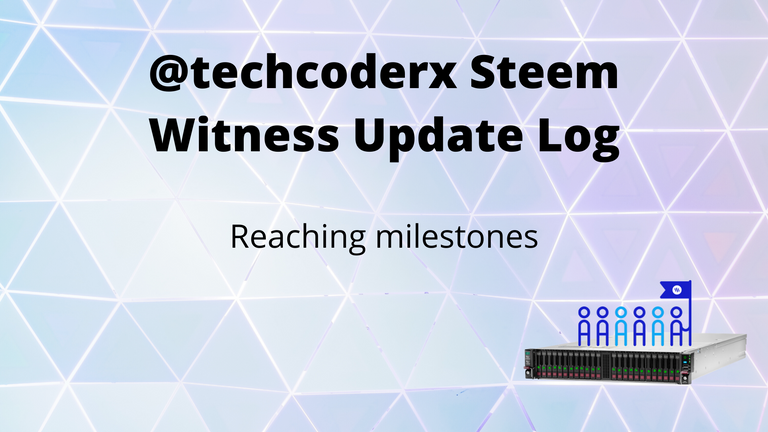 This is my 6th weekly witness update log since I made my initial witness announcement post.
Project updates
There is indeed a project update of mine this week, therefore it will be included in this update log for the record.
Yesterday, my final contribution of 2019 to DTube of adding an IPFS gateway switcher in the embed player has been merged! This will unlock the ability to define a gateway in the json_metadata to attempt to load a video instead of the default video.dtube.top gateway, plus the ability to switch gateways in an event of a playback issue due to gateways. This will be a huge advantage to creators who upload their videos straight to the IPFS network (e.g. OneLoveIPFS customers) as they can define an arbitrary gateway that works the best, especially if they run one themselves as videos do load faster if the file is pinned on the IPFS node where the gateway resides.
You may try to load any of my newer videos on DTube (posted after 0.9 update) and observe how fast it loads, as I have updated most of them so that they load from video.oneloveipfs.com gateway. I did not update the DTube Rewind post for the default gateway overwrite as I do not want to trigger 50+ mentions for no reason.
| | |
| --- | --- |
| Main settings menu | Gateway list |
Witness news
Highlight of the week: Witness ranking on Home app
No important stuff this week, but would like to share something cool that @emrebeyler made for the Steem witness community 😁
A "temperature sensor" has been developed for a virtual room in the iOS Home app to monitor the ranking of a Steem witness without having to visit some lists like this and wasting your time scrolling down until you see your name. All of that can be done with a widget.
However, looks like this widget will not work for witnesses ranked below 100 for some reason, which means it will not work for me as I'm below rank 100 (both active and full).
Reaching milestones
For some reason ever since I started to be a witness on Steem, my follower count have increased significantly after being stuck at the low 400s for about half a year. Currently sitting at 494, let's hit 500 followers on Steem by this week!
It's also interesting to see how far I have came on SteemPeak nearing my 2-year Steem anniversary:

Witness performance
Let's see how well my witness performed this week :)
Current rank: 153rd (active rank 112th)
Votes: 988 MVests (can we hit 1 Giga Vests in 7 days? 😇)
Voter count: 33
Producer rewards (7 days): 6.14 SP
Producer rewards (30 days): 17.18 SP
Missed blocks: None!
Server resource statistics
This section will be present in every witness update logs (if any of my nodes are online) to provide new witnesses up-to-date information about the system requirements for running a Steem node.
steemd
block_log file size: 243 GB
blockchain folder size: 574 GB
Account history RocksDB size: 227 GB
RAM usage: 9.07 GB
hivemind
Output of SELECT pg_size_pretty( pg_database_size('hive') );
Database size: 207 GB
Postgresql RAM usage: 13 GB
jussi
| | |
| --- | --- |
| RAM: ~858MB | CPU: ~2-10% |
Server weekly network utilization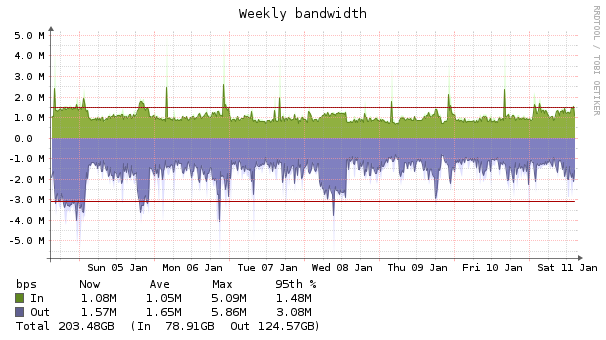 Pulled straight from server provider, best viewed on light mode
techcoderx.com API downtime
None this week! You may check out the status for the last 7 days here.
Support
Currently subsidising server expenses myself for the first year. If you like what I'm doing, please consider supporting by voting for us.