This is just a reminder to make sure you are voting for the Steem Witnesses and not the Tron fluff.
Anyone running the 22.5 is what Tron voted in. The ones running another version (22.4444, 22.0, 22.404, etc...) are old Steem witnesses.
As the Witnesses get shuffled around, it is easy to get fooled.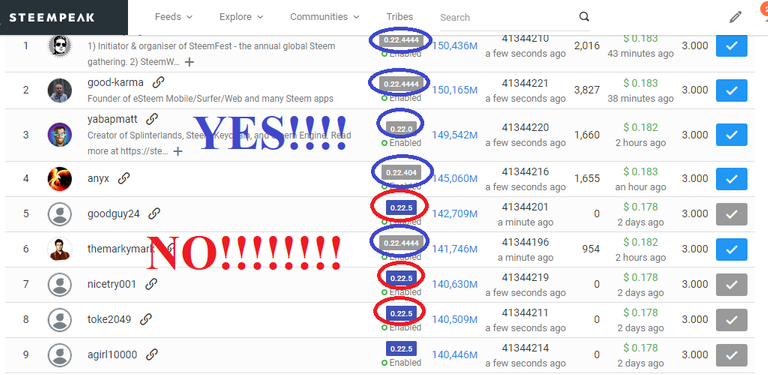 If you did mistakenly vote for one with the 22.5, you can unvote and use the vote elsewhere.
The same goes for those outside the consensus Witnesses. The ones from Steem are starting at number 26 right now.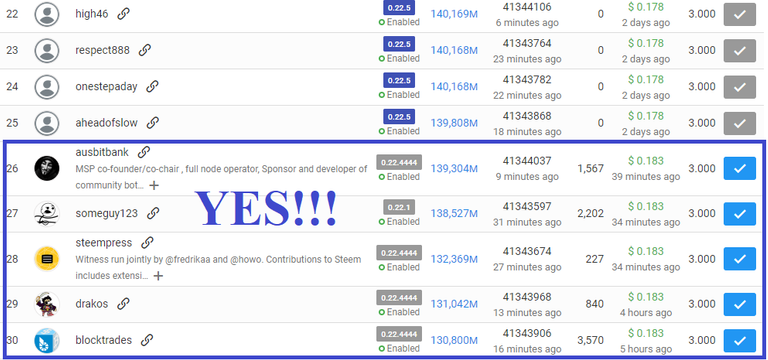 ---
If you found this article informative, please give an upvote and resteem.