We only need 1400 more MV to beat jerrybanfield!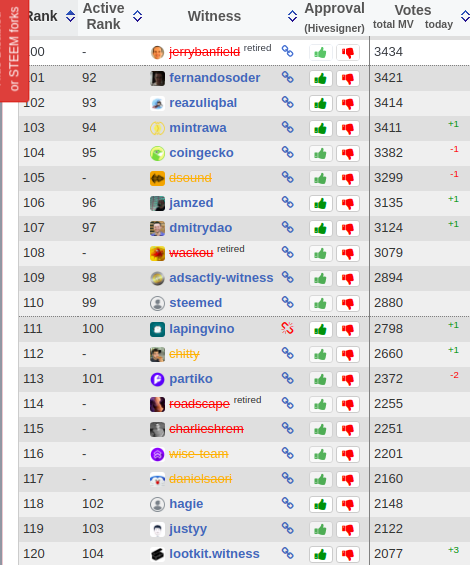 One of the things I am really bad at is shilling this witness. I pay privex every month though, like a boss.
@thecrazygm and @stuffbyspencer are part of the witness team, and we have a number of projects we work on using hive, built on hive, and promoting hive.
If you are reading this blog, you probably have some idea of who I am, and maybe even some idea of what I do. Here is my tag line:

Designing and Developming Sustainable Solutions that make the world a better place!
This is what I do. And just about everything I do I write about it on HIVE.
I appreciate all the support I do get. But unless I ask, nobody even knows that I have a witness.
We have a number of exciting things coming up for the end of 2020 and throughout 2021.
You may know me as a founding member of the @BROFUND, or as the top shill for the ARCHON tribe, perhaps as the best DCITY president, or as a community manager in the Hive SBI community.
I run a SYNERGY FUND on @ecoinstats, where I have found that by supporting great quality builders with my special talents, I can help lower the risk that projects I believe in will fail, and raise their chances of success.
This is what I would like to do with the HIVE blockchain. This is what I am doing.
Freedom and Friendship!