I remember an old joke that folk frequently repeated when I was a child:
Person 1: There's snoo.
Person 2: What's snoo?
Person 1: I dunno, what's snoo with you?
We don't get much snow where I live (near the 35th parallel of latitude). When I was a child living in this area, we had frequent snows in winter although they were not very deep and did not last long. I'm not making any implications, just stating facts.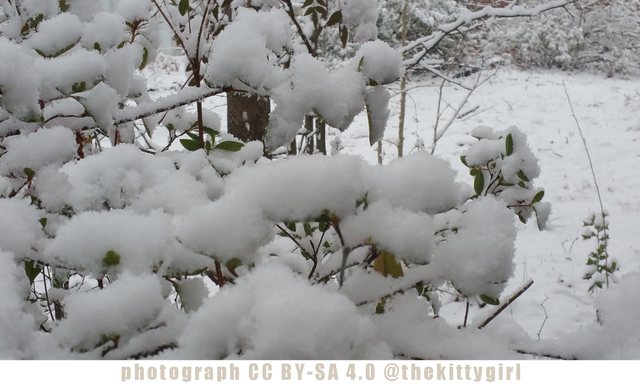 So, these are the views that I saw this morning as I poured my coffee and began to peer outdoors. Not a lot of snow, but definitely enough to make the landscape white. The above view shows how the snow piled on the azalea bushes a few steps from my back door, and the following shot is the branches of the fig tree immediately behind the house.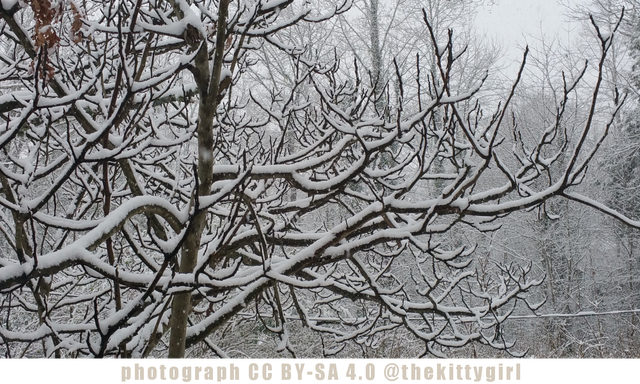 It was very foggy today, too, with only the closest trees and houses being clearly visible, and everything else beyond was partly obscured by a veil of white haze. If I had been motivated, it might have been a lovely day to wander out and try to catch some stunning photographs of it all. I was not so motivated, though, and chose to simply take a few shots just outside the house.
The big majestic oak doesn't have much accumulation on its large branches because of the network of smaller branches above them. It was curious to me how the spot where a branch was pruned a couple of years ago managed to collect a little snow, too (see the round spot on the tree's trunk).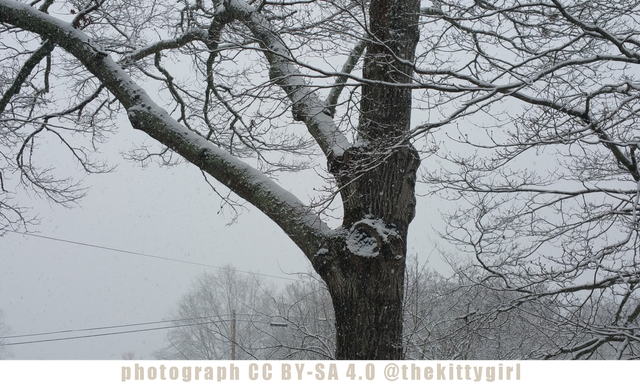 It's pretty outside when it snows, but I am grateful that I don't have to go out in it nowadays. For decades, I had to go to school or work, regardless of the weather conditions, so being retired now has its advantages. I remember when a blizzard blanketed the entire east coast of the US in 1993, and we had over three feet (1 meter) of snow with snow drifts to four feet (1.25 meters) high. Due to the height of the snow and the layer of frozen ice underneath, I could not get my car out of the driveway and had to walk 3 miles in bitter cold weather to get to work.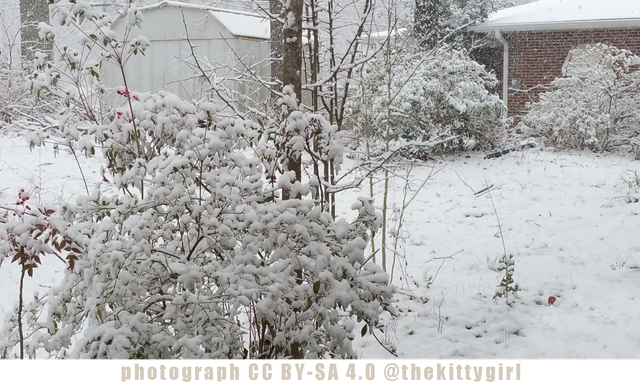 I don't know how the folks up north manage, with several feet of snow mounded high all through the winter. 😬

 😊




to learn more about either of these projects, please visit: @heyhaveyamet or @steemterminal

09-Feb-2020