So, I got interested in Albinism, and found some celebrity albino animals! You know by now that I get interested in different things at different times, right?
Albino humans have always interested me, and so I observe them when I can get away with it, without coming across as rude. It became harder to get away with, so I turned my research focus on albino animals instead.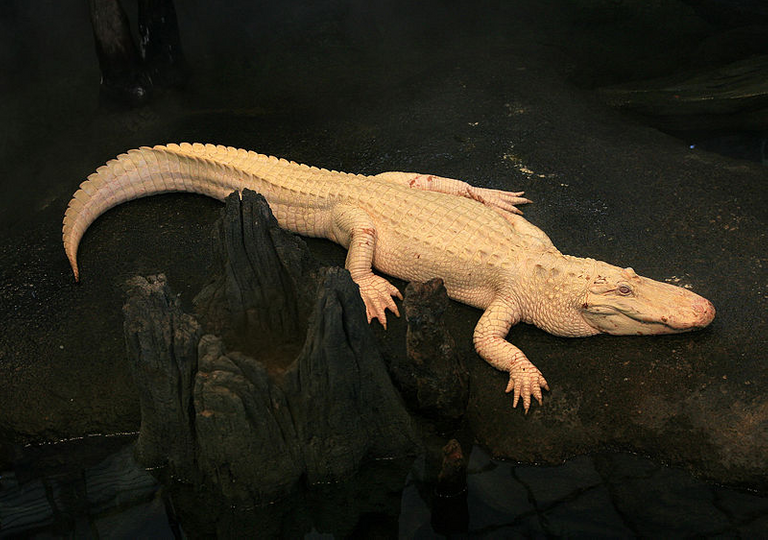 Wikimedia Commons
---
Before I tell you about the celebrity animals, let me share some info about albinism which I got from my research. Read through, it might come up in some interviewer's questions!
It is a general expectation for albinism to make an animal light skinned, but this can be misleading as some animals get light skinned not for lack of melanin but due to natural characteristics, hence the best, observable, test for albinism is the eyes of the animal.
However, the albinism effect goes farther than these aesthetic observations. It affects their physical developments too, causing abnormal developments in the eyes and ears of the animals. The difference in this effect, are the squirrels which have unique retinas and so are not as affected as other mammals and the albino catfish which has melanin in its ears and so its ears are not as affected like those of other albino animals.
Their ears and eyes are not the only part to suffer, though. The predators suffer hunger to a point of starvation, as their prey spot them easily and escape before they are caught. On the other hand, the albino animals which are considered prey by other animals are easily caught because they stand out in their melanin-lacking skin and are open to attack. This leaves them as endangered species in the wild as their survival potential is greatly reduced.
Apart from the above-raised challenges, albino animals are rare, with only 1 born in 10,000, and so these albino animals are treated as social outcasts by their peers, not unlike the human albinos in many cases.
These setbacks raised a need for some albino animals to be protected in zoos or wildlife reserves. Below are three celebrity albino animals you should know about;
Snowflake, The Albino Gorilla: Snowflake was born in the wild but was kept in the Barcelona Zoo for most of its life until its death in 2003. It was quite popular and remains the only known gorilla with full albinism.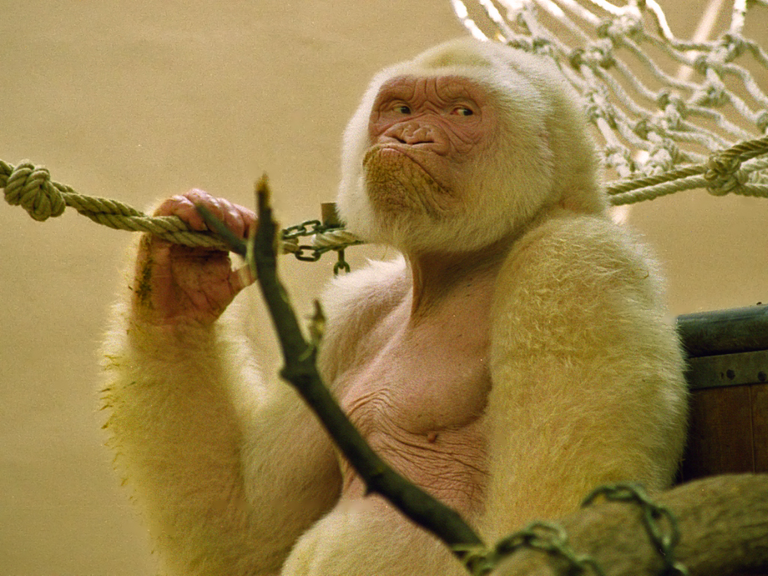 Wikimedia Commons
---
Betty, The Albino Wallaby: Betty is the resident Albino Wallaby kept at Columbus Zoo in Powell, Ohio. While Betty is not the only known Albino Wallaby, it is the most popular one.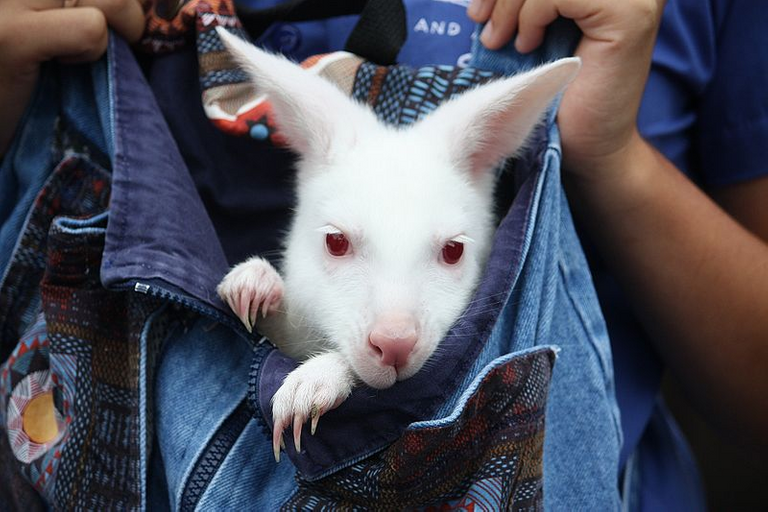 Wikimedia Commons
---
Snowdrop, The Albino Penguin: Snowdrop is the only known Albino Penguin. It was born in 2002 at England's Bristol Zoo and died in August 2004.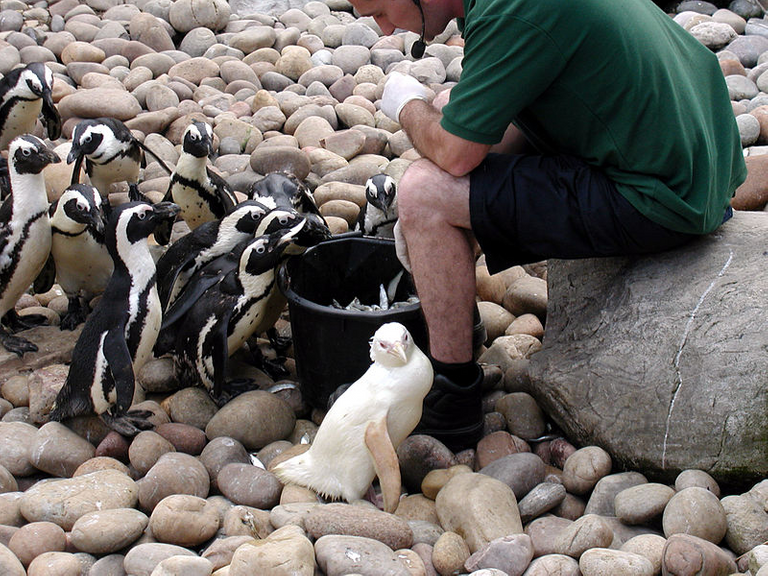 Wikimedia Commons
---
Albino animals are beautiful and unique, but if not preserved and taken care of, they wouldn't survive long in the wild.
I have to visit some of them alive before they die.
Have you ever seen an albino animal? If yes, which, where and when?
Posted using Partiko Android