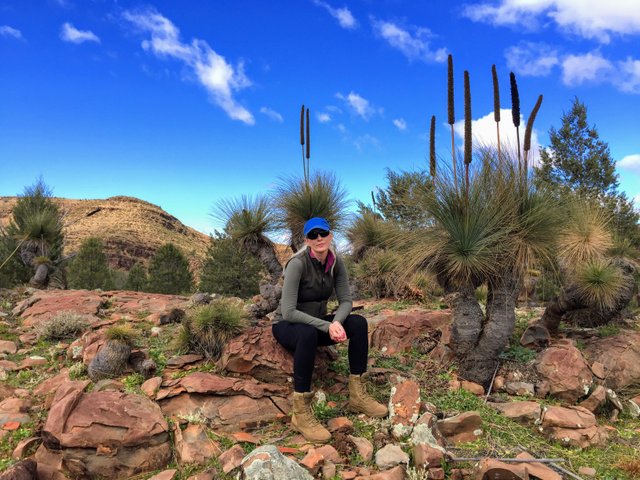 I'm fortunate enough to have been to some amazing places and done some amazing things; Mostly safe and sensible of course, but some just a little insane...I survived them all thankfully. As someone who likes to travel I've found myself far and wide however sometimes the best place to be is close to home doing something simple like camping. It's there that #whereonwednesday takes me today.
Camping in the Flinders Ranges, South Australia is one of the coolest things to do and if I could magic myself out of my office this minute it's where I would be this Wednesday. The image above shows my wife taking a breather from a hike. This was taken inside a massive sheep farm called Willow Springs where we were camped.
I'm one of those guys whose just as happy styling it up in a fancy location as I am in a remote and out of the way place. In fact, if truth be told, I'd rather be away from other people out in the wilderness somewhere which is the attraction of the Flinders Rangers which lies about 500km away from where I live. A quick five hour drive and I'm in a better place, certainly better than the city!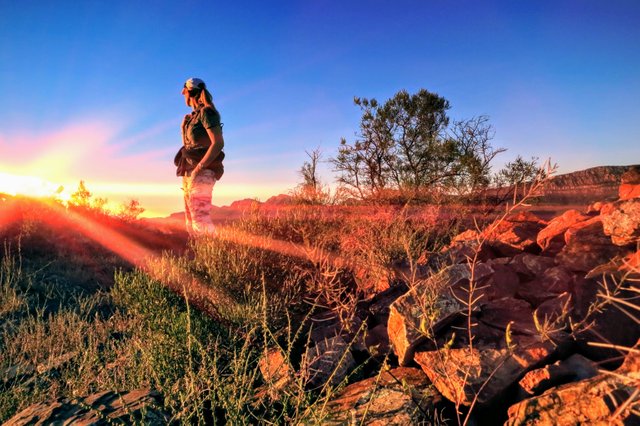 Faith and I had been on a hike for most of this day and decided to stay on the summit for the sunset. It made the walk back down a little trickier but was worth it.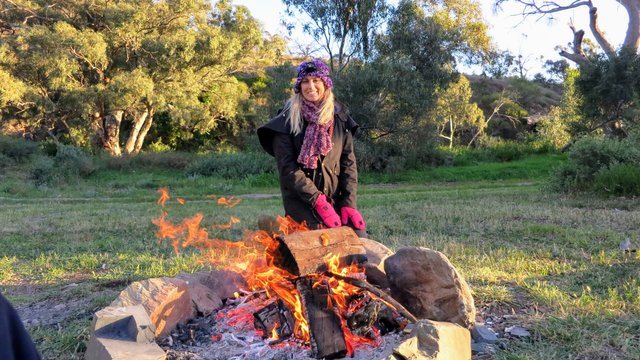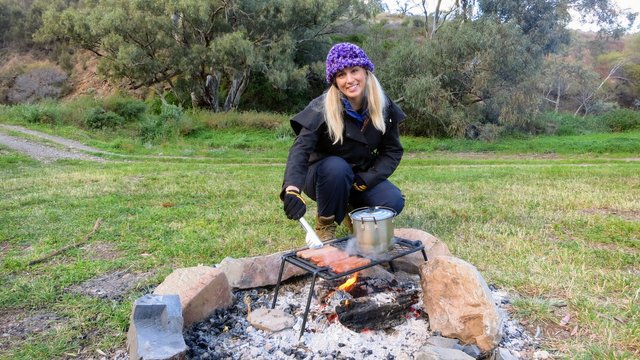 There's something special about the flavour of food cooked over a campfire. Here's Faith, getting warm by the fire and a rare shot of her actually cooking. Well, she's flipping chorizo sausages over so not technically cooking per se.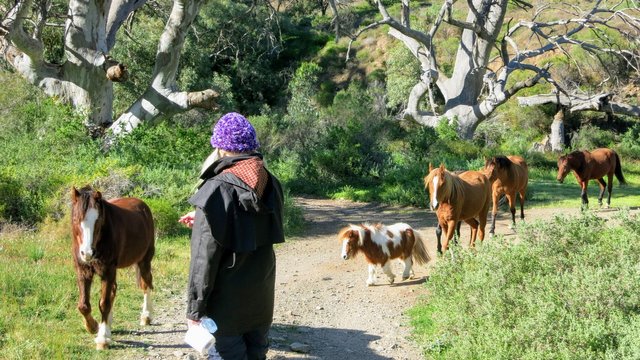 Here's Faith the horse whisperer doing her thing. If there is horses within 50 kilometres of Faith they seem to gravitate towards her.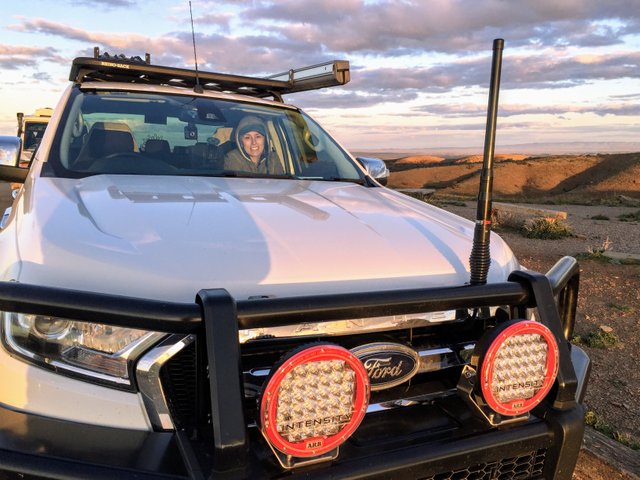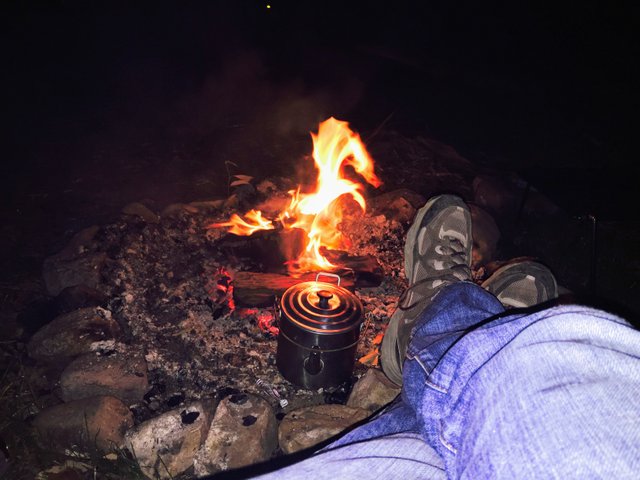 Nights can get cold in the Flinders Ranges. Here you can see Faith keeping warm in my pickup whilst I was out trying to get a decent photo of the sunset. I didn't get one on this occasion. The right side image is my legs and feet soaking up some warmth from one of my awesome campfires.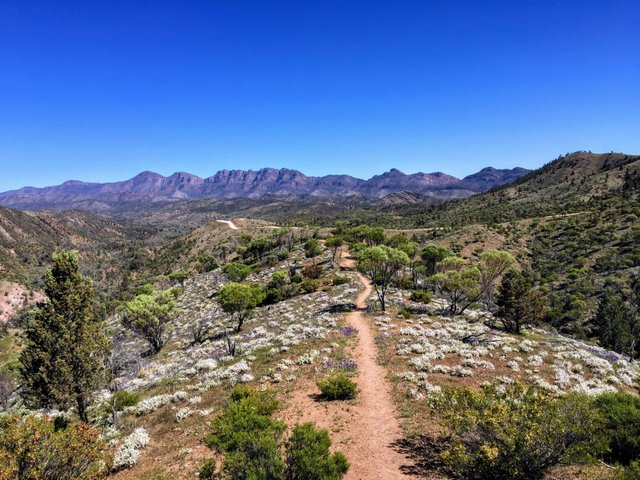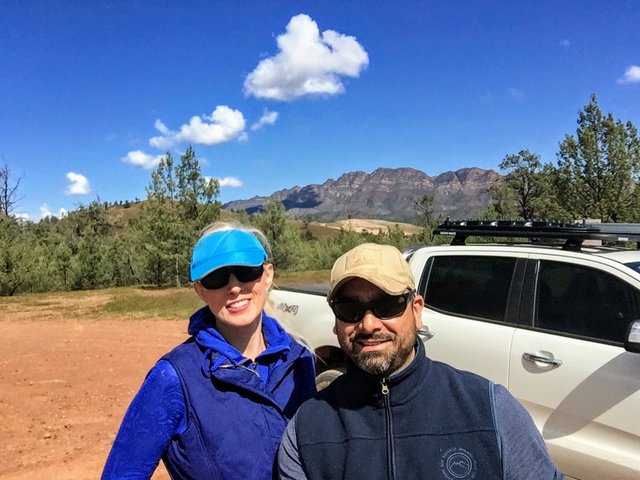 There's plenty of good scenery and whilst the hiking required to get to the best observation points can be tough the effort is usually worth it. Of course, having a 4x4 and the skills to use it helps reduce some of the physical effort at times.
Anyway, that's where I'd rather be and what I'd rather be doing right now. If you want to join in on #whereonwednesday just tag it in your post, on a Wednesday and away you go. It's not a challenge or anything dumb like that, neither do you get anything for it. It's just a chance to post your thoughts and maybe a picture or two.
---
Design and create your ideal life, don't live it by default and aim small, miss small.
Discord: @galenkp#9209 🇦🇺