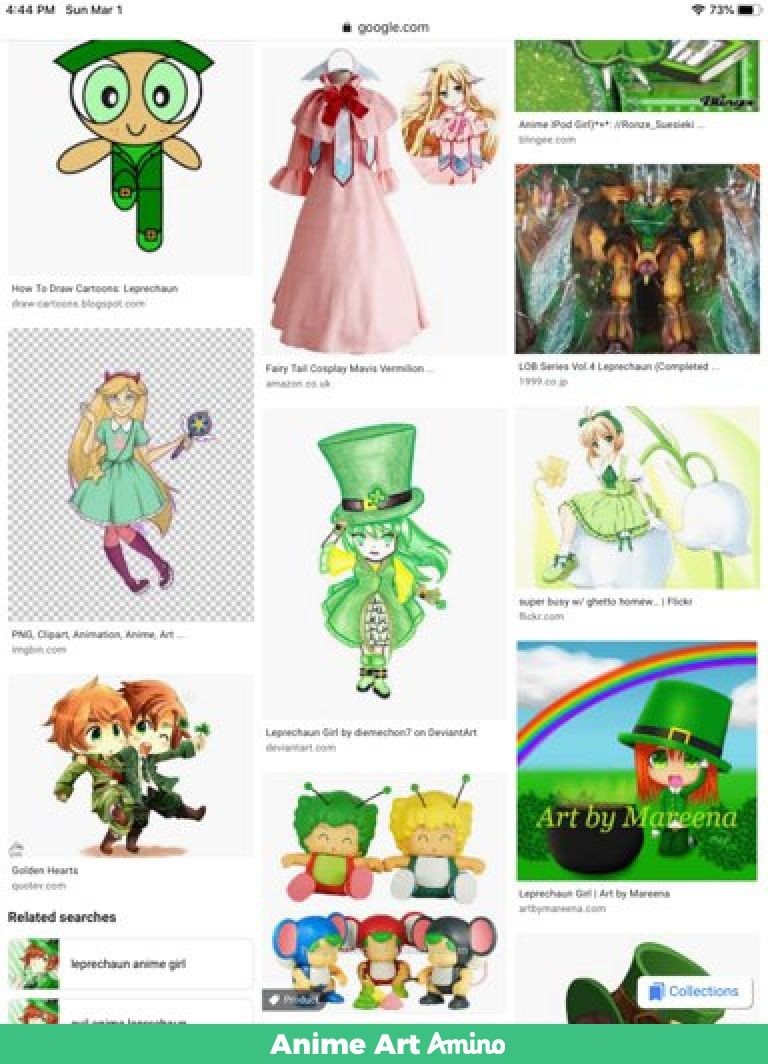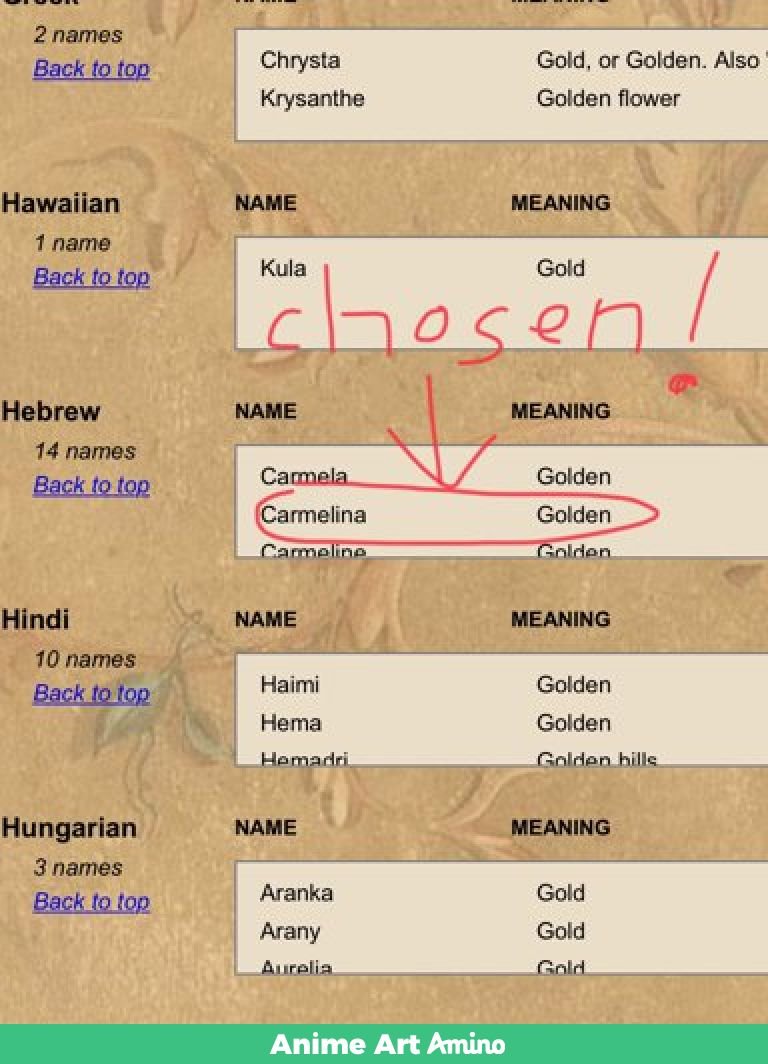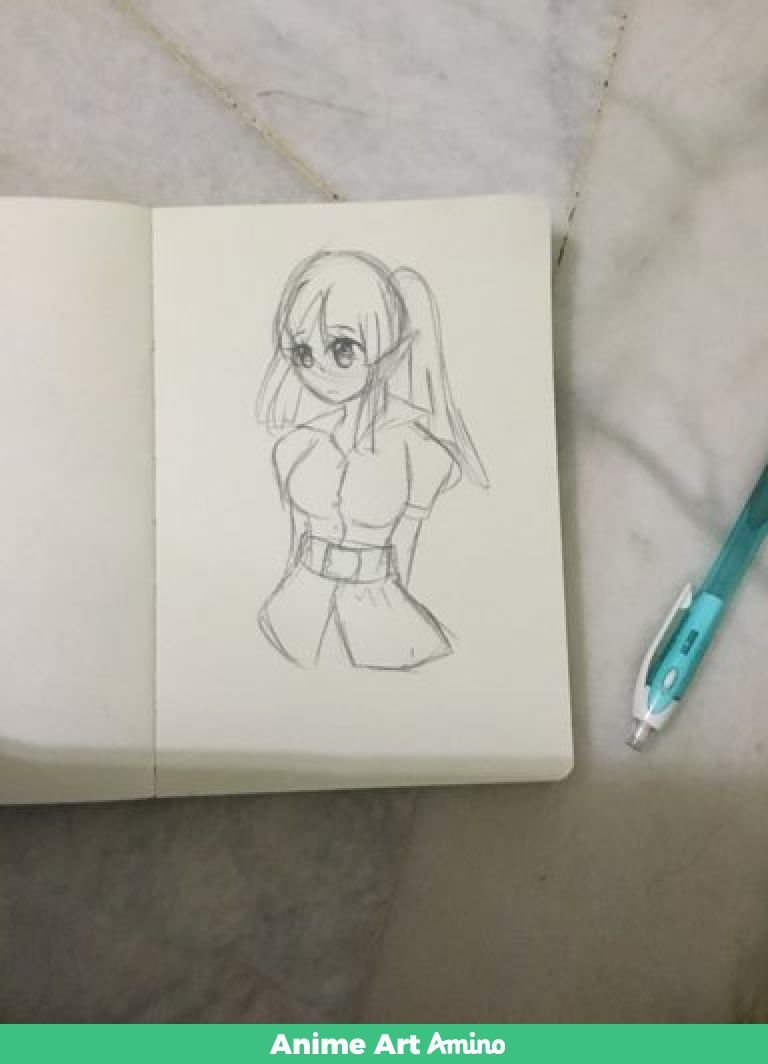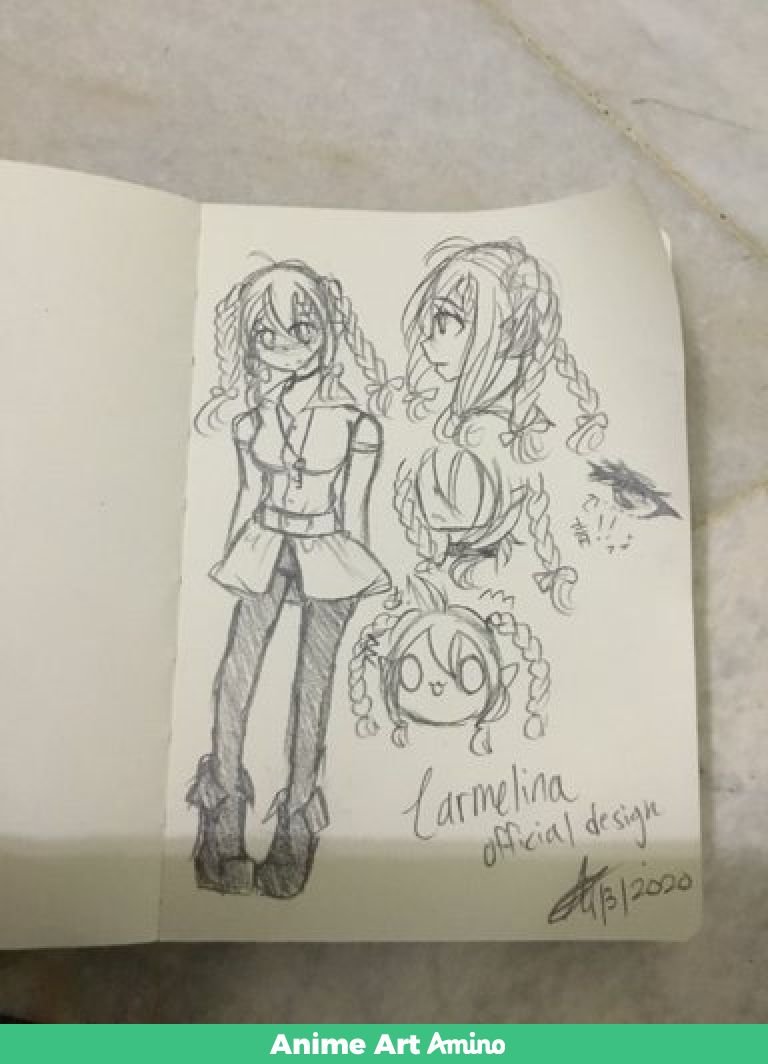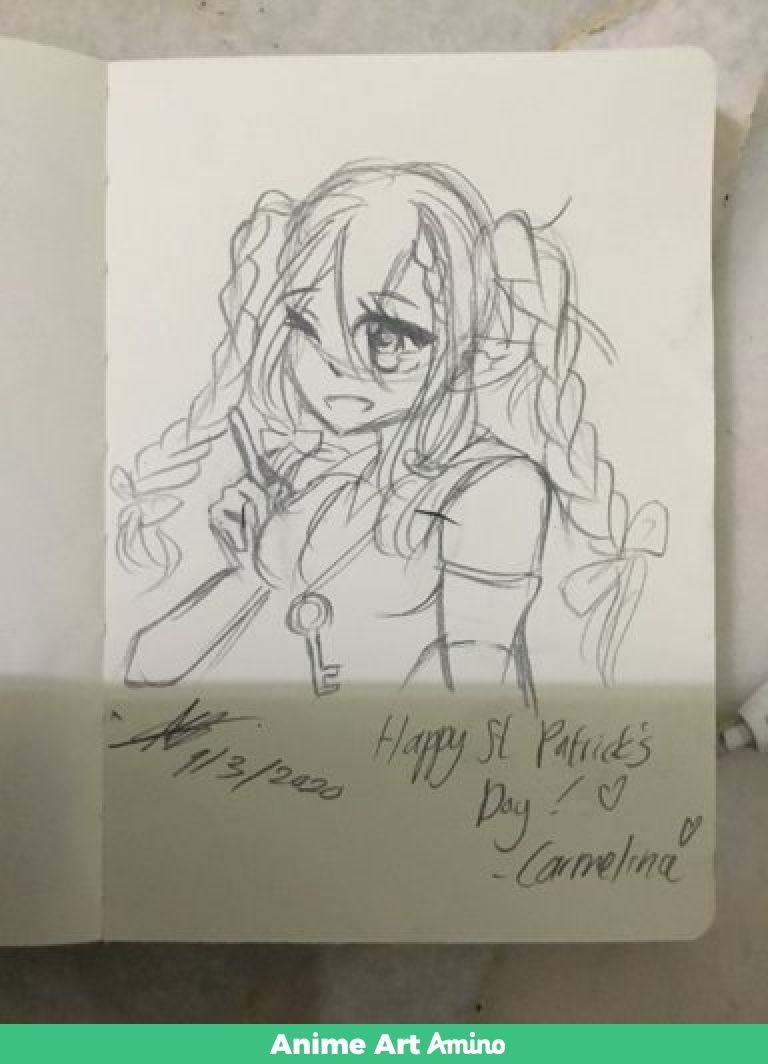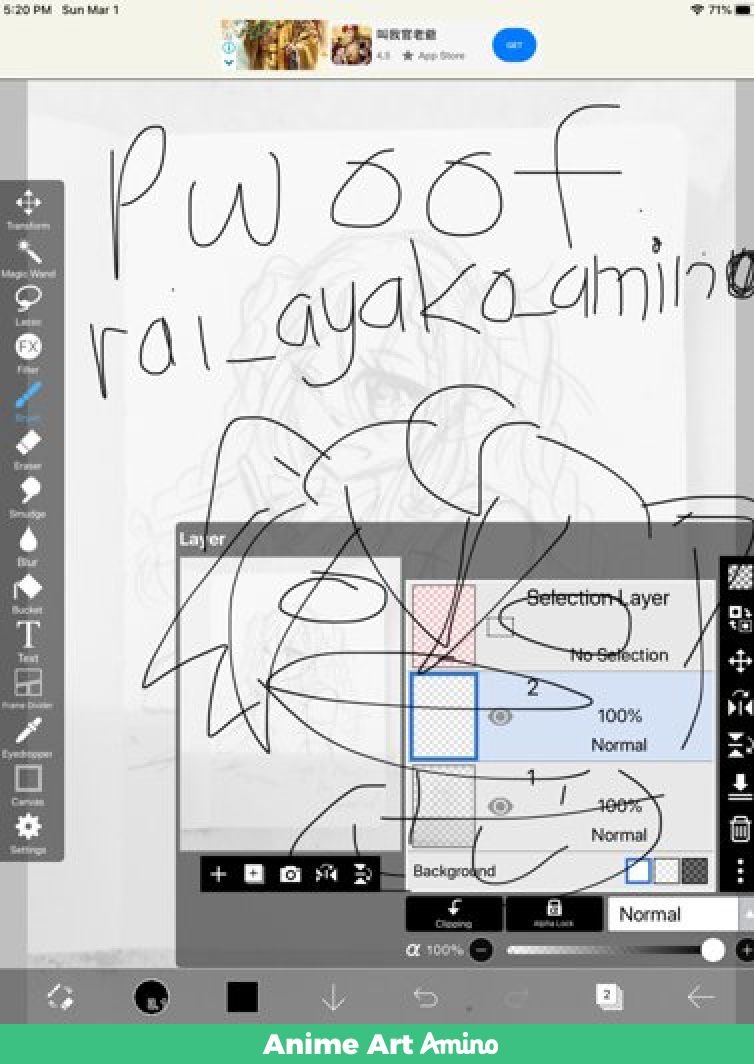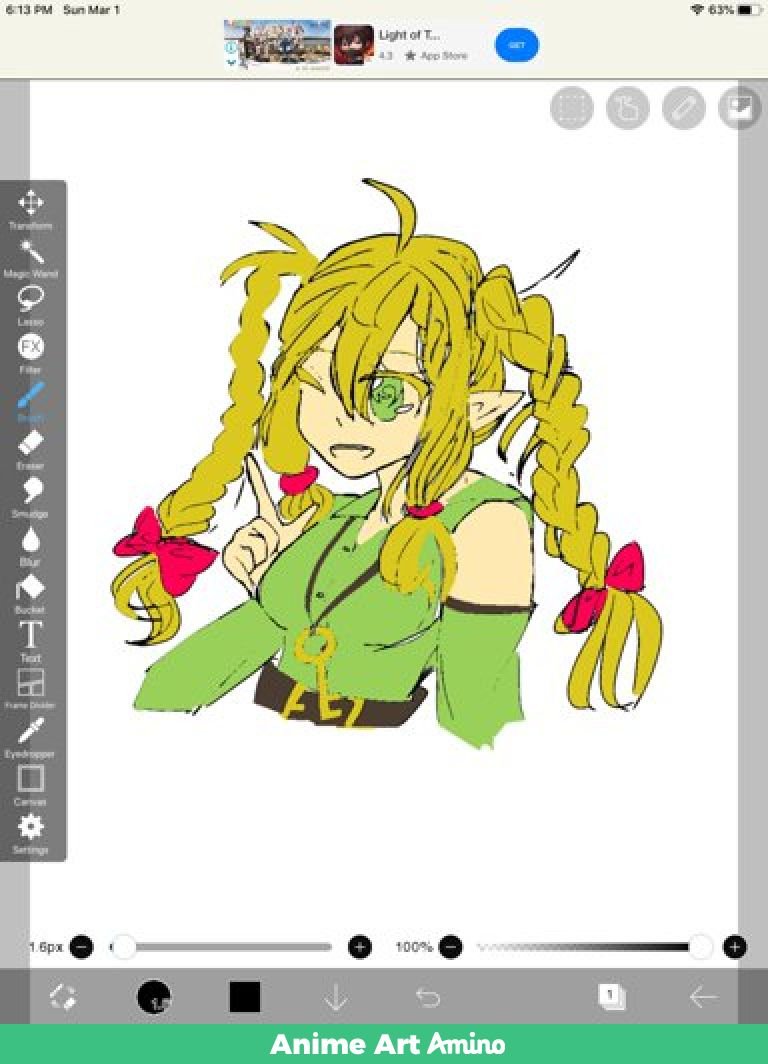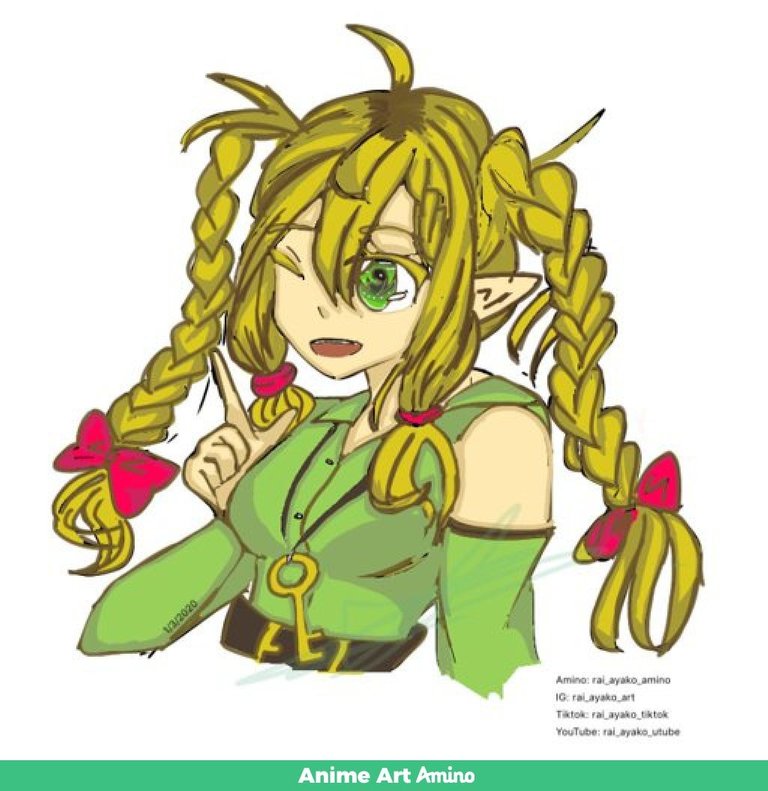 IM ON AMINO NOW.
Yeet my first digital art
so I found this 'lucky challenge' on Amino where you have to create an OC based on a leprechaun. So I decided to take part in it.
I went and did some research. I went to look for leprechaun references and names that mean 'Gold.' I chose Carmelina, which is gold in Hebrew. After that I did the first draft of Carmelina.
I then did her official design, two braided pigtails, a dress with a belt, a key necklace (the key to the treasure chest of GOLDDD) , boots and black tights. I drew her posing and imported her picture into ibisPaintX (I recommend) and use my finger to draw ;-; My poor finger...
it's not very good as I'm not experienced with drawing digitally and with just my finger and it takes much more longer. But you'll see my improvement in the next digital post (Akari Shinoubu)
来自于 [WhereIn Android] (http://www.wherein.io)