I noticed I was unable to edit my posts awhile back, but this time around when that occurred I went into my wallet and see my bandwidth is at 1%
I do two posts a day on Whaleshares usually, no comments or reposts so im pretty shocked 1000 WLS powered up is not enough for casual posting. I even tried powering up 100 WLS but did not change the bandwidth at all.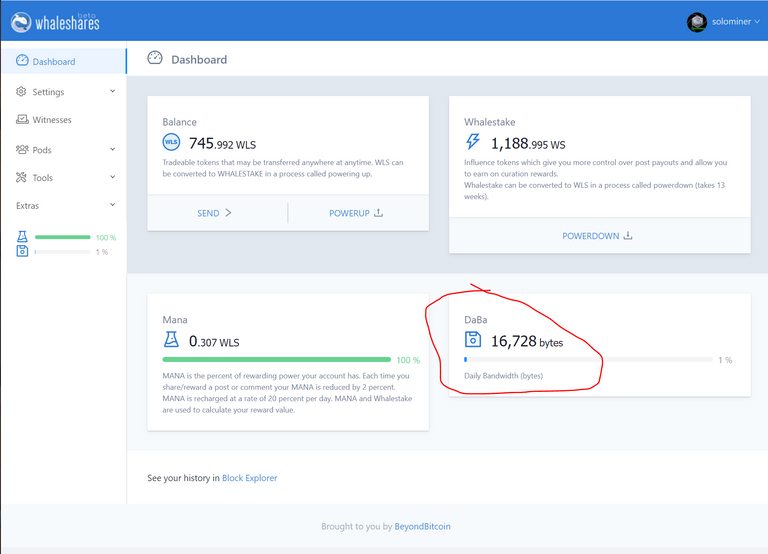 So now I have to wait for my bandwidth to recharge to fix something I missed when I posted. Pretty lame, at least with Steem you can edit your posts without affecting your resource credits as far as I can tell.