Hi Friends,
The weekend is over and it had its high points and low points.
On Saturday, I hung out with the kids in the morning while my wife met a friend to do some rock climbing. They had a good time and the kids and I had a good time playing around the house - only inside though as Kendra came down with a virus named Kroup, and has had a terrible cough and bad fever. We then drove to my parent's in law house on Saturday night and spent the night at their place, as it is one of the favorite things to do for the kids.
On Sunday, I went out and played a round of golf with my father in law, which is something I love doing, but don't do as often as I wish. I played mediocre and hit 3 shots out of bounds (I think it was my personal record) so that inflated my score a lot, but still a great time. We finished at noon, had lunch at the house, and then took Jacob out on the golf course for a little bit, which he enjoyed. After that, Jacob rode his quad for a bit while I ran after him - lol. We finished at 3:30 and came inside to watch the Super Bowl - not a bad game! We drove home after giving the kids baths, and the weekend is now over.
Here are a couple of pictures and gifs from the weekend: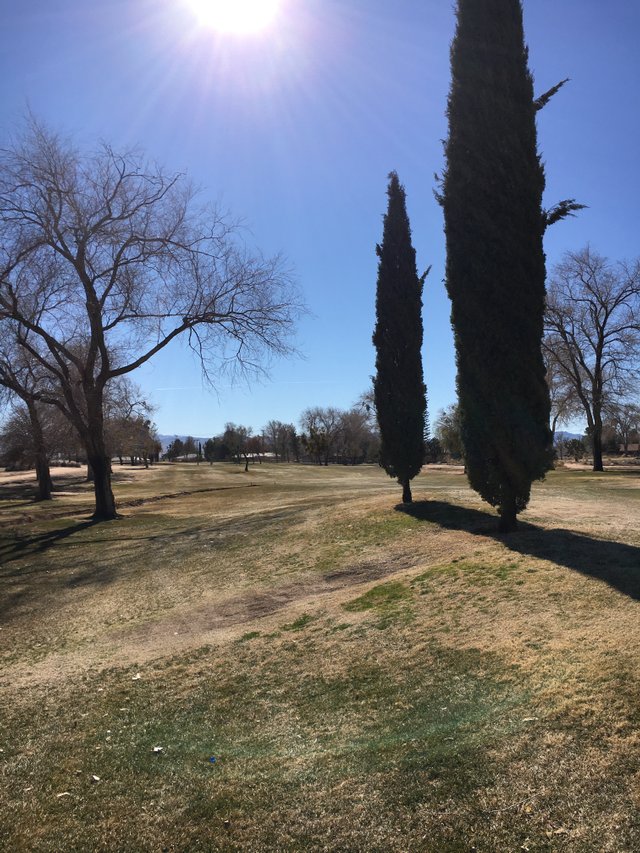 (Course grass in winter conditions)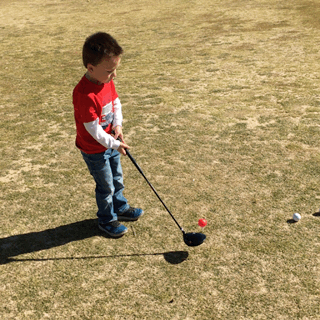 (He liked hitting the fire red colored ball the most)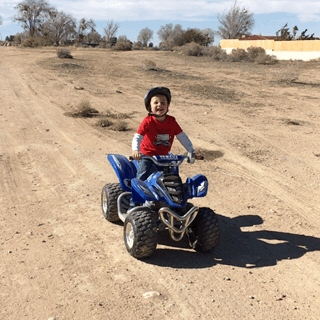 I hope each of my friends on here had a good weekend!
Thanks for coming by,
Brian