BlackMarket and Well BlackMarket
What do I mean by that? Well, I got one of these from a friend in town that I normally get from. The other one I picked up at a local place as I like to try them out as well, I normally only get a gram or 2 to try from them cause they cost way more at $10 a gram.
Local Rockstar
When I got this local stuff I knew It was not the strain I was hoping for, Now to find out what I mean about that you have to look up the name rockstar and see that there is a couple of rockstar one being Rockstar and the other being BC rockstar. The one I prefer is the rockstar, It is a way nicer buzz. This one here was not it was the BC rockstar and I could tell right away with the Kushy smell from the bag when he gave it to me.


The First Review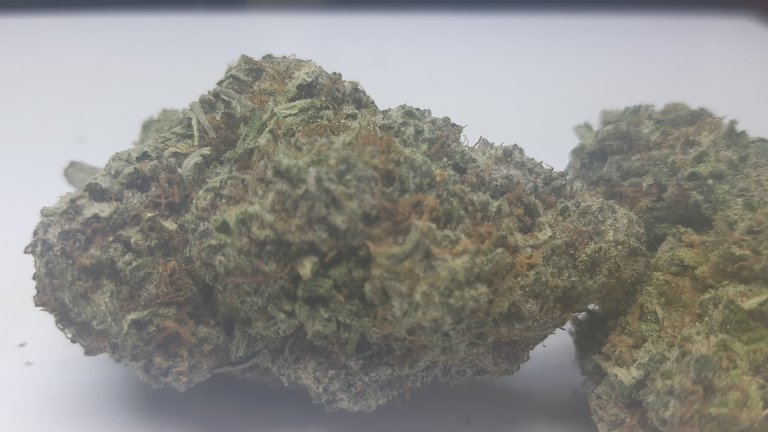 Smell
9
As I said above the smell on this one was super kushy smell with a hint of skunk. It was a smell that needed to be double bag and in the trunk to drive it home.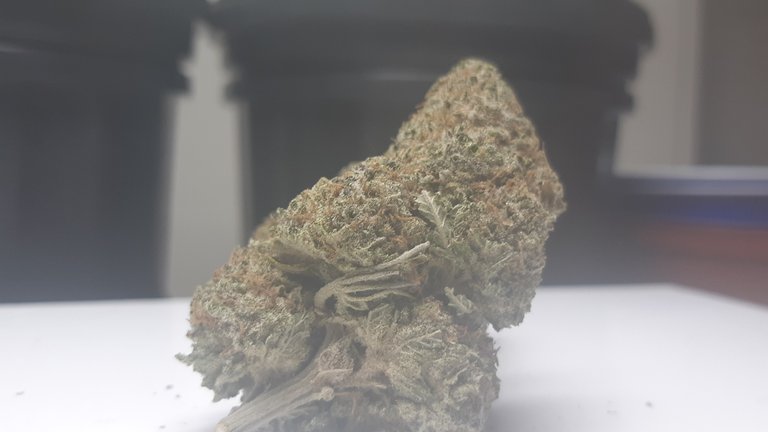 Looks
9
This rockstar bud holds the parent strains bud stricture, They are super tight with some big HQ nugs these nugs remind me a lot of the BC big bud that is the parent strain.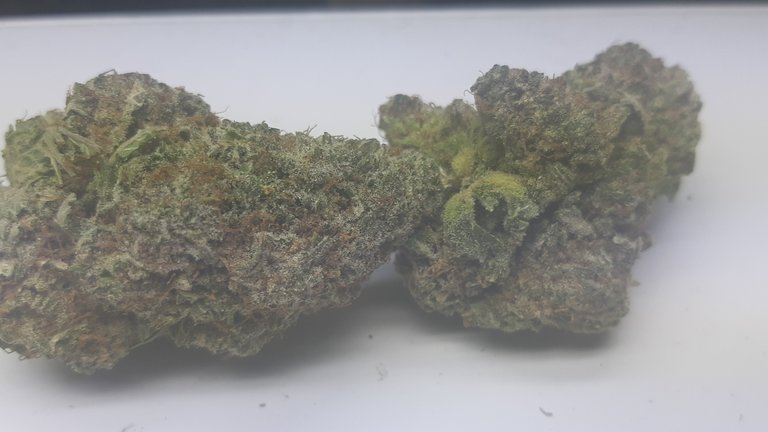 Taste
7

I would say this might be the only rockstar I have had that was as piney tasting. This was a strong taste but only lasted for a few seconds after the toke. It has quite an earthy after taste.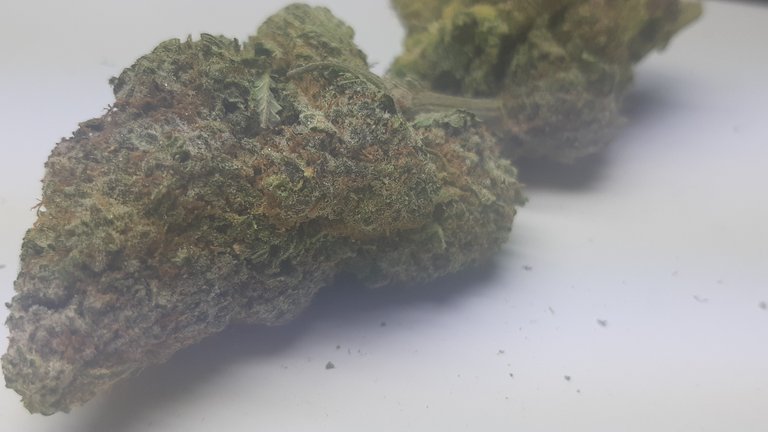 Buzz
9
Well to start this is not a light indica at all, It may be one of the strongest strain I have had for pain and sleep, I would tell you if you are going to smoke this It is a bedtime strain or a strain for people that can handle heavy indicas, This one was no different, It was a heavy body buzz from the first toke, I was sad to see this one go I really enjoyed it.

Local #2
When I walked into the shop I always take a few mins to see what kind of strain they have to offer. When I walked in this time This Rockstar caught my eye. When I asked to Smell it he gave me the jar and I knew right away this was this GOOD Rockstar that's genetics are Rockbud and Sensi star.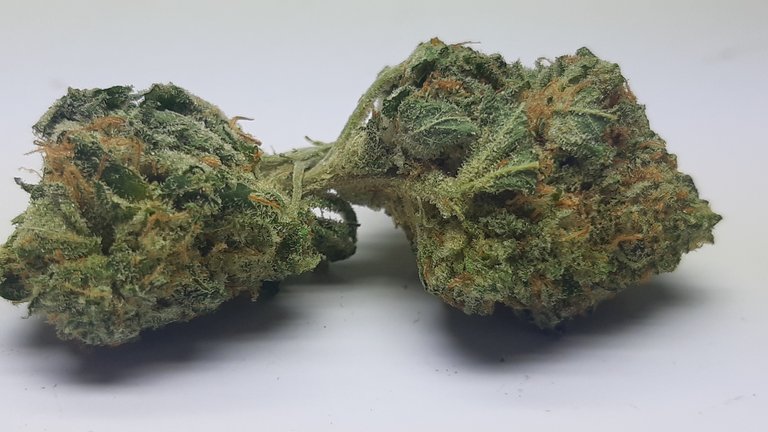 Smell
10
I have had this strain of rockstar a lot a well and I can tell this was a super pungent smell of it, they cured this just right to get all the nice aromas from it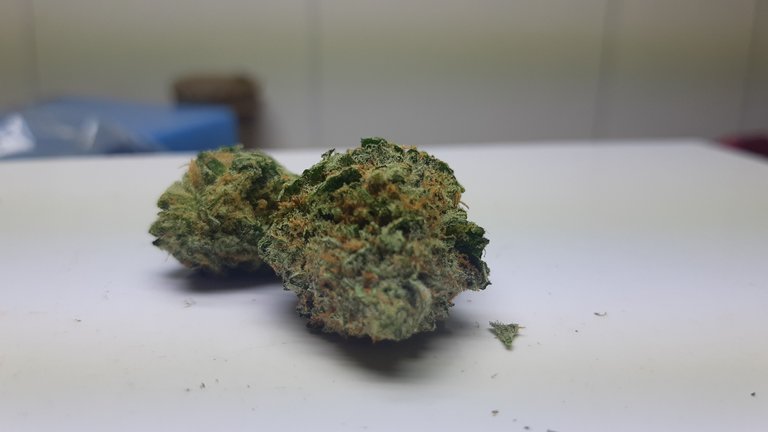 Looks
8
The shine on these nugs was like no other, The crystals with the hairs made these look top-notch. The trim was one of the best jobs I had ever seen. The one thing that was slacking was the tightness of the nug.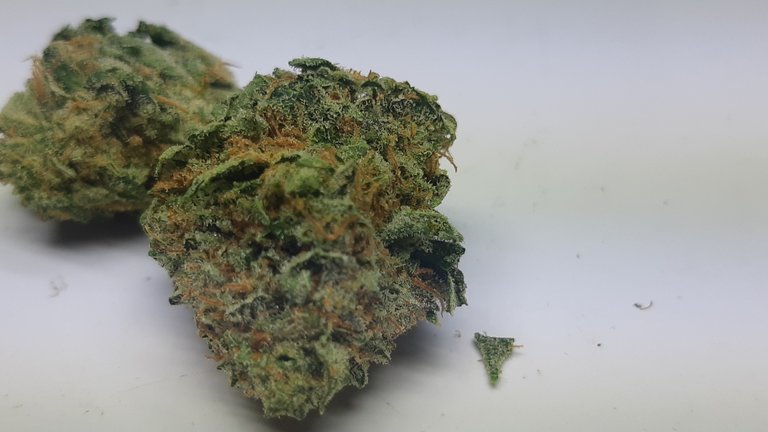 Taste
5
This was a huge surprise to me that the taste was not really strong at all, I couldn't really pinpoint why or what flavour it may be. What taste it did have it was very earthy and kinda tingling on the tongue.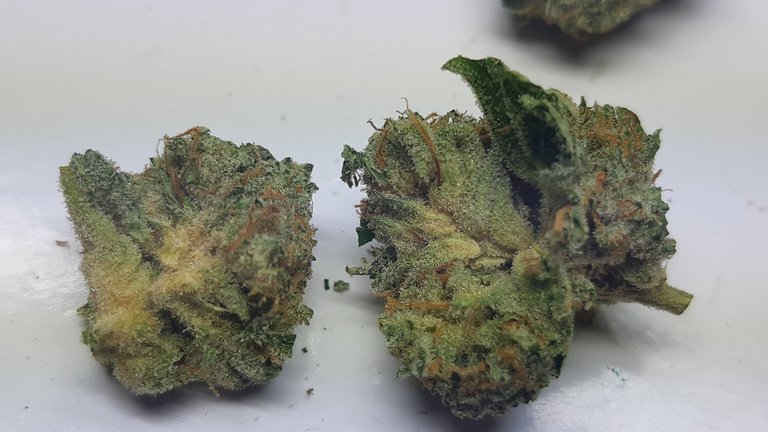 Buzz
9
I have to think this is a daily Indica for the ones that can smoke a lot, My buddy who was was over and toking with me ended up passing out on the couch. It was a nice relaxing body buzz I thought, It is quite a couchlock sleepy buzz.