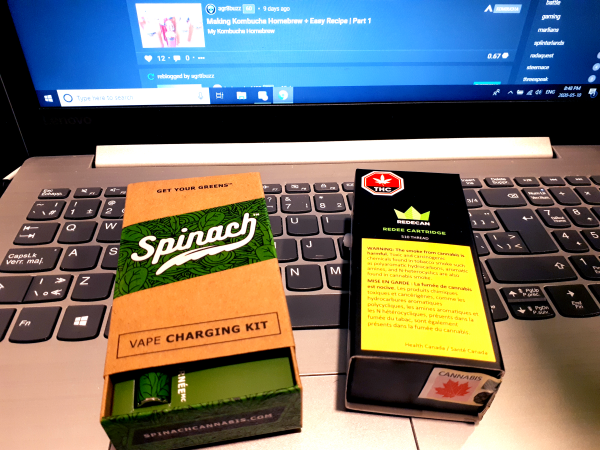 The New Gear Arrived Today 😎
Yesterday afternoon I jumped online and grabbed a new Vape cartridge from OCS. Also grabbed a fresh pair of shades with summer a little more than a month away.
It's been a while since I've bought anything for myself. With the quarantine and being out of work I'm definitely being more conservative with cash.
OCS for anyone not in Ontario or Canada is the feds..
Cannabis is legal which is awesome, but only legal if you buy from the government. Personally I would prefer if the government here in Ontario didn't have control of almost all booze, weeed, and gambling activities.
I grabbed a new Vape Cartridge, OG KUSH by Redecan and had my eyes on a new battery that I thought had a pretty nice look to it, and has some upgrades versus my current battery. I grabbed the 510 Thread Rechargeable Push Button Battery + USB Charger by Spinach 💪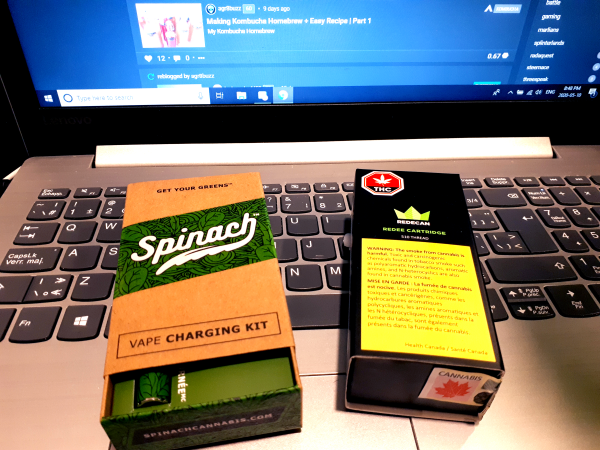 BOOM ..Shipped and Received In Less Than 24 Hrs!
Has anyone ever had service like before from the feds?..hot damn. Shipping was free too, guessing with quarantine and so many out of work (3 million now in Canada), they're cutting people a break.
Pretty happy to get a text today saying it was out for delivery.. a nice suprise. When I placed the order yesterday it said 1-3 days so ofcourse I assumed 3 days. Also assumed three business days, didnt think you could even order on and have it shipped on a Saturday let alone delivered on Sunday, turns out you can!
Net Weight: 0.45g
THC: 771 mg/g (77.1%)
CBD: 2.17 mg/g (0.217%)
Ingrediants: Cannabis Extract, terpenes.
Plant Type: Hybrid
This OG KUSH cert is a hybrid; with earth, pine, woody notes.
Terpenes:
Limonene (citrus)
myrcene (mangoes, lemon grass)
beta-caryophyllene (black pepper, cloves)
linalool (lavender)
beta-pinene (allspice)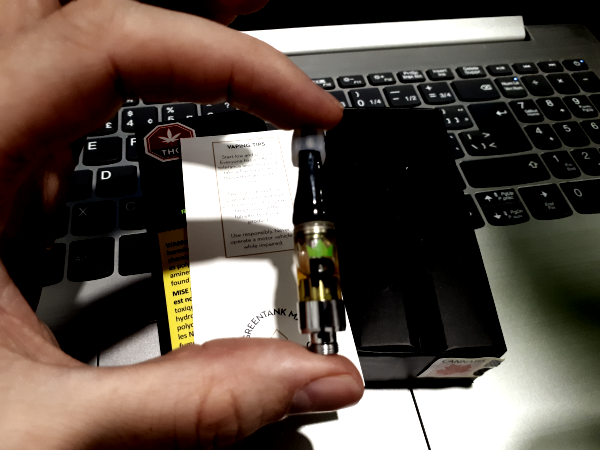 The Battery Kit
Really liked the look of this battery..all leafy green. The power of ...spinach! 😆
Didn't realize this at the time but the battery has 3 different strengths in the pulls you can take. My old battery only had 1, so this is cool.
Different colour lights for the different colour strengths, green was mild, orange is regular and purple ..of course, is epic! Haha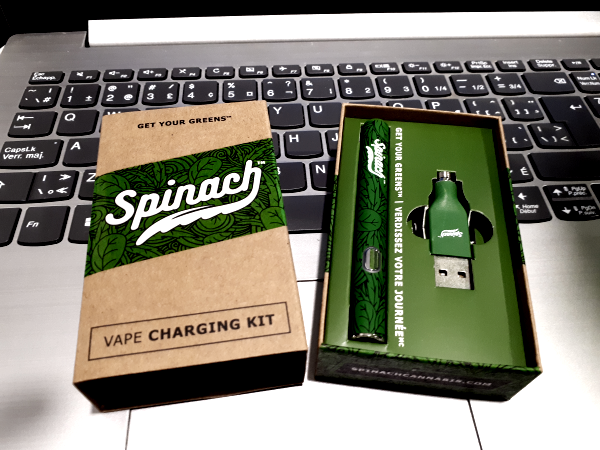 This is a 510 battery and charger kit from Spinach Cannabis.
Battery: 350mAh
510 Thread
Built-in LED indicator
Now I've got a backup as my old one I've had for more than a year, it's held out fairly well. I don't consume much THC these days, I think over the last year I've put maybe 2 THC cartridges through the battery and 1 CBD cartridge. Seldom used so I expect it may last a while longer.
How About Some Handy Vape Tips 😅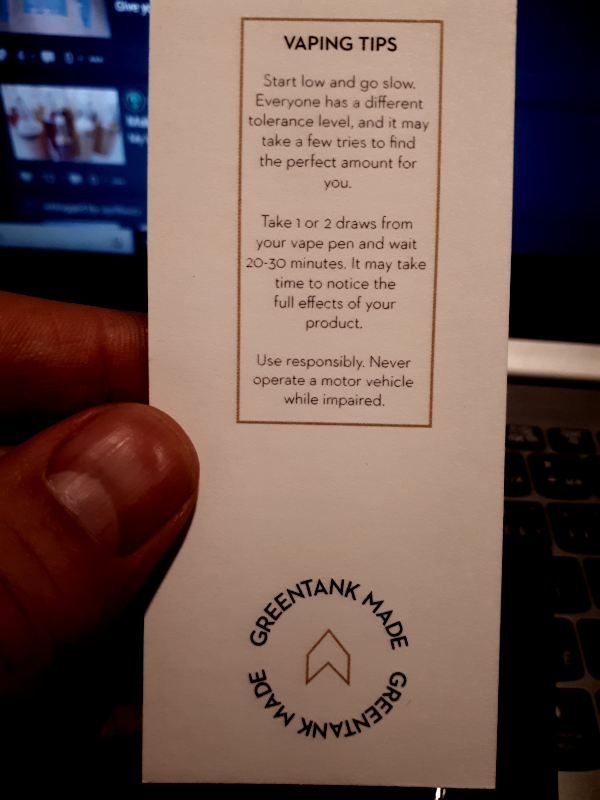 Start low and go slow...haha oops. Definitely didn't do that. I wasn't aware of the three different settings so I definitely had a couple blasts of the epic purple mode. I can tell you this works nice!
All right I'm out for the night to relax, stay safe out there.