Hey guys I thought I might share some pics of the plants I've been growing.
Originally we started with 8 plants however a brutal summer here in Aus mixed with massive fires in my general area left me unable to tend to a bunch and they died. It was a sad day for me.
We had 2 survivors though that we had been keeping closer to my girlfriends house and they are now thriving and have started to bud up!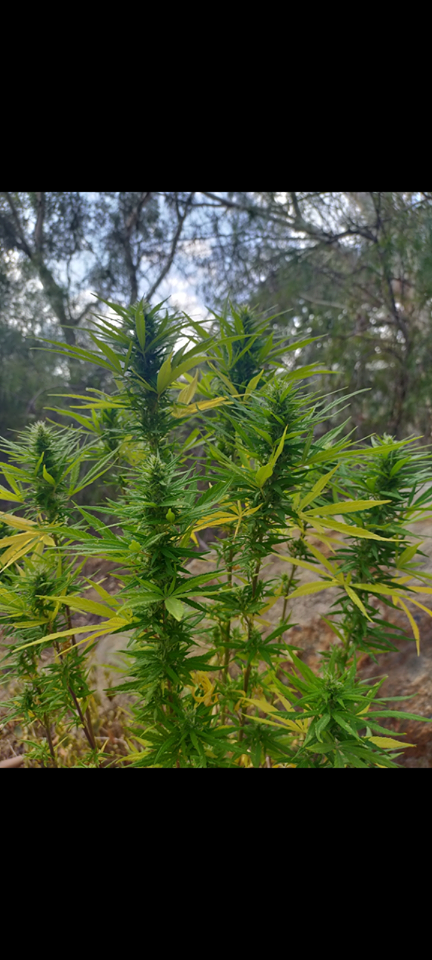 Given neither of us really knew what we were doing we planted these in the middle of winter and basically just hoped for the best. The seeds were given to us by a friend so the genetics are unknown but they seem to be turning out quite well.
They've now been growing for close to 6 months and we had been hoping to get them in the ground rather than in the undersized buckets they're in now but given they should be finished soonish I don't see the point now.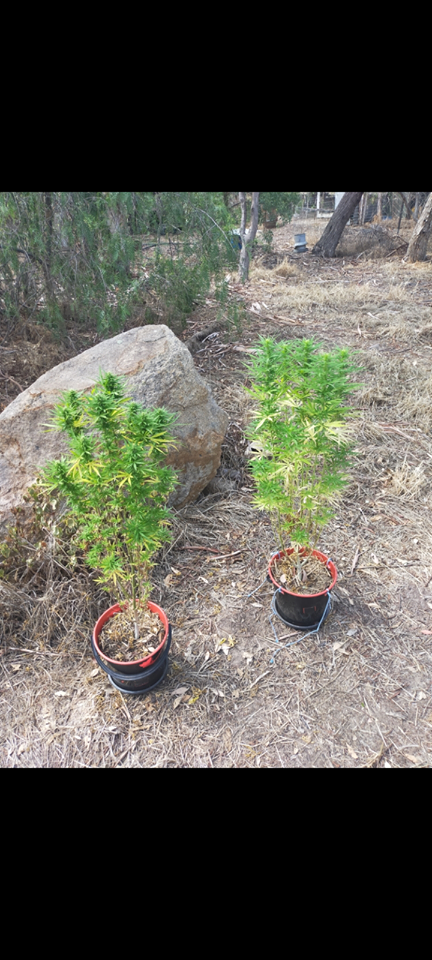 We really didn't care for these plants all that well. We did make a compost tea and Ph'd the water but otherwise there was no schedule no real maintenance or anything else. I tied a few branches down on one pot to try and spread the canopy but never adjusted and they ended up coming off anyway.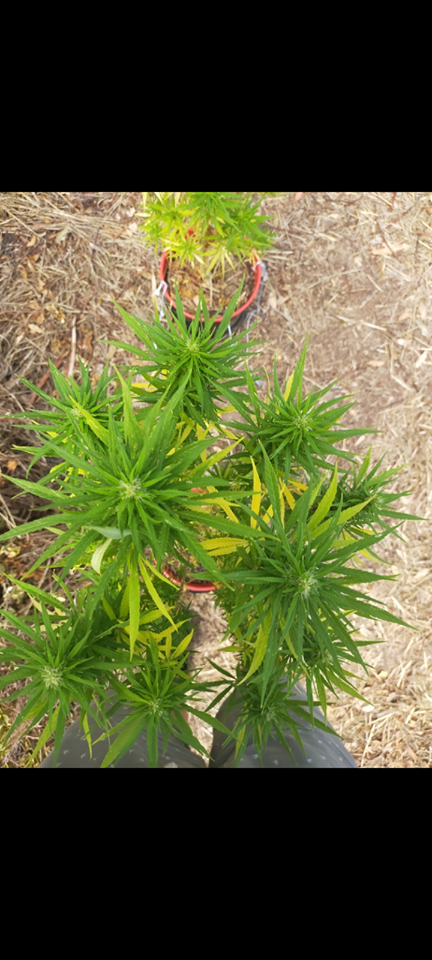 We did have one male from a group of 8 but he was separated early and left to die. These two have now been moved to our house where we can look after them better in the latter stage of flowering and hopefully get a decent little harvest.
I don't really know what a standard amount would be but they seem to be growing some pretty fat top colas and plenty of little popcorn buds down the bottom. Either way it's been awesome to see them grow and I can't wait to get some lights and start growing inside year round.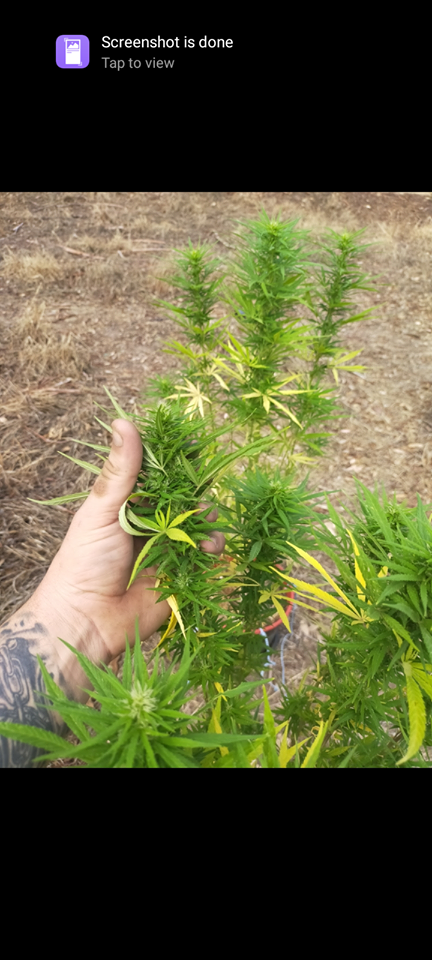 If you guys have any tips to make sure they do well and bud up nice let me know :)
Cheers.