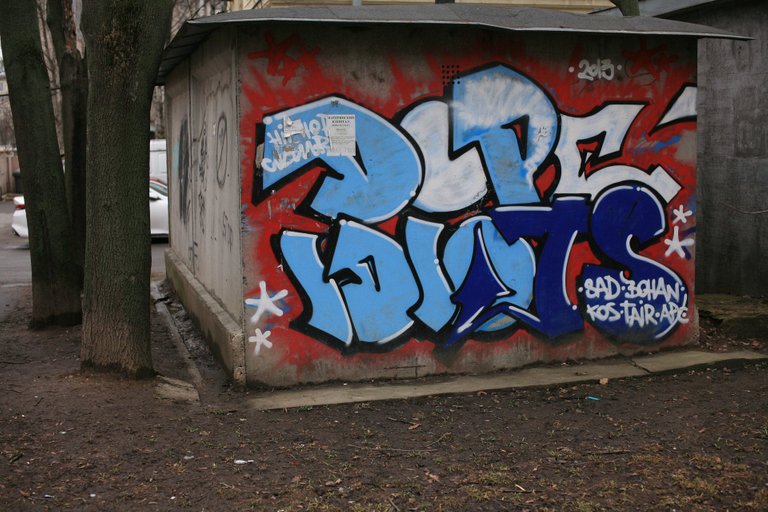 So, the title says it all. This is the post to go with @tattoodjay's #wednesdaywalk fun. Location: St.Petersburg, Russia... somewhere in the southern part of the city. It was just a little walk accompanying my daughter on the way to school in the morning; we were not late and there was time to click the shutter here and there. Images taken with Canon 5D and Sigma 50mm 1.4.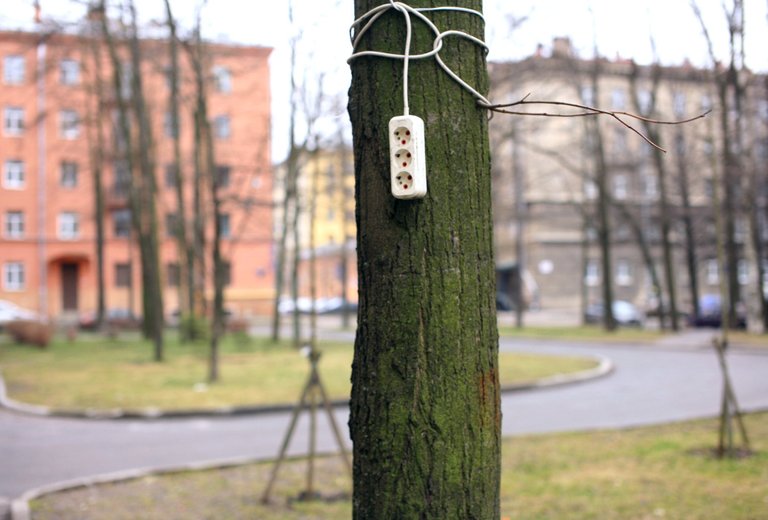 There was a cluster of graffity in one of the yards, ofc I did the pics, having in mind some of my friends like watching this stuff. The cover image is basically the 'Dope Idiots' lettering -- is it something anti-drugs?.. idk. But I definitely support the 'idiots' part.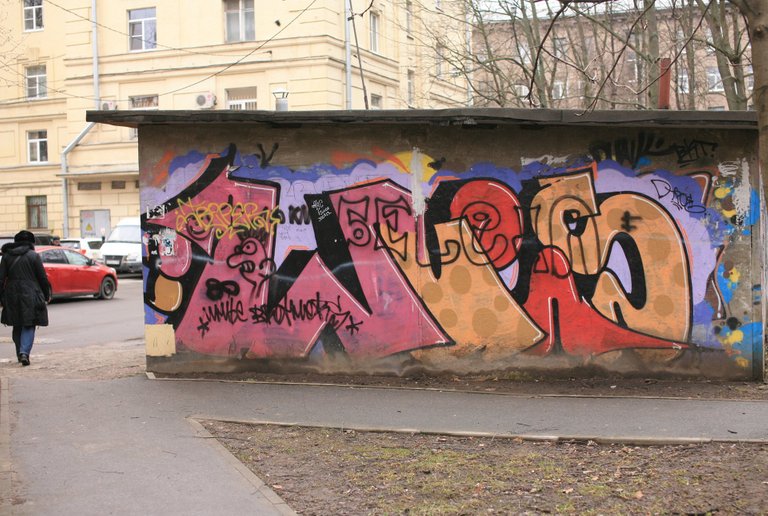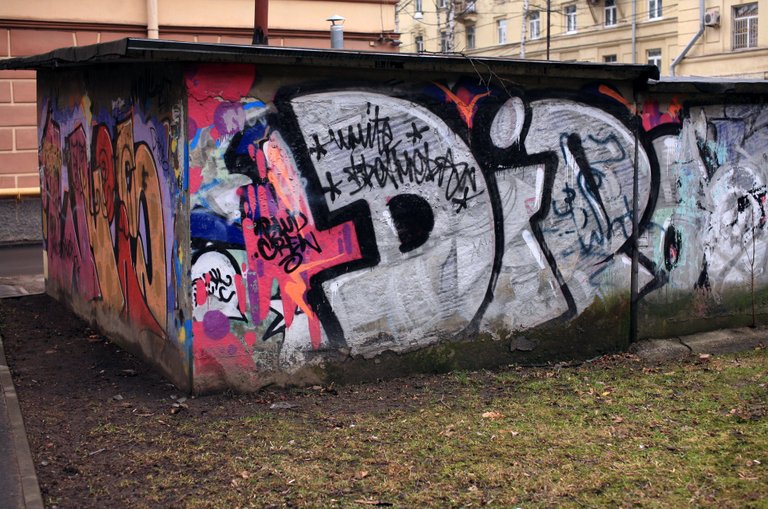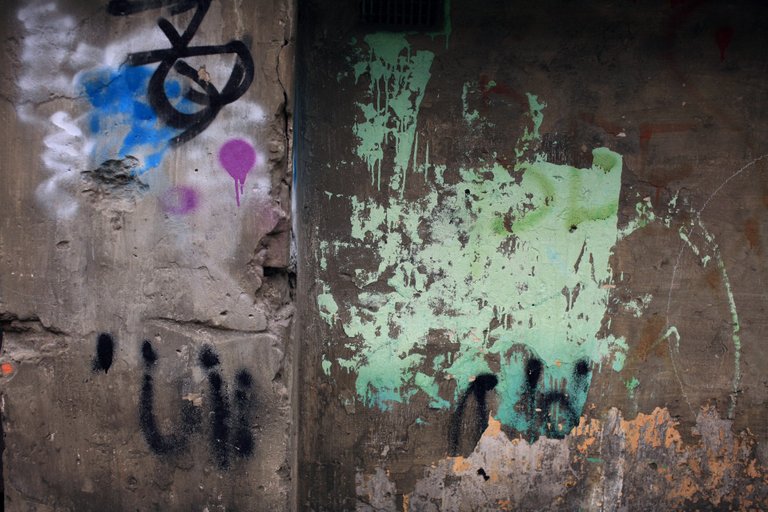 Looks almost like an abstractionist art! / Почти беспредметная живопись получается.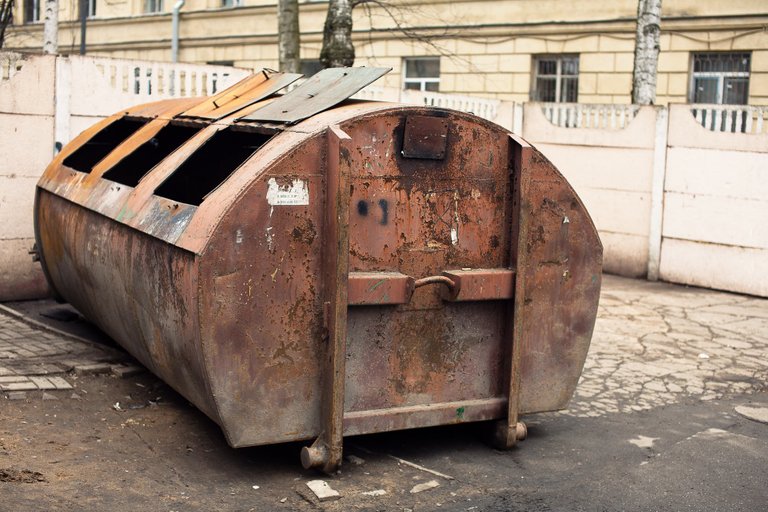 A waste hidden in the yard -- seemed picturesque to me. Who knows, maybe one day I will a need a photo of one? You never know it beforehand, right?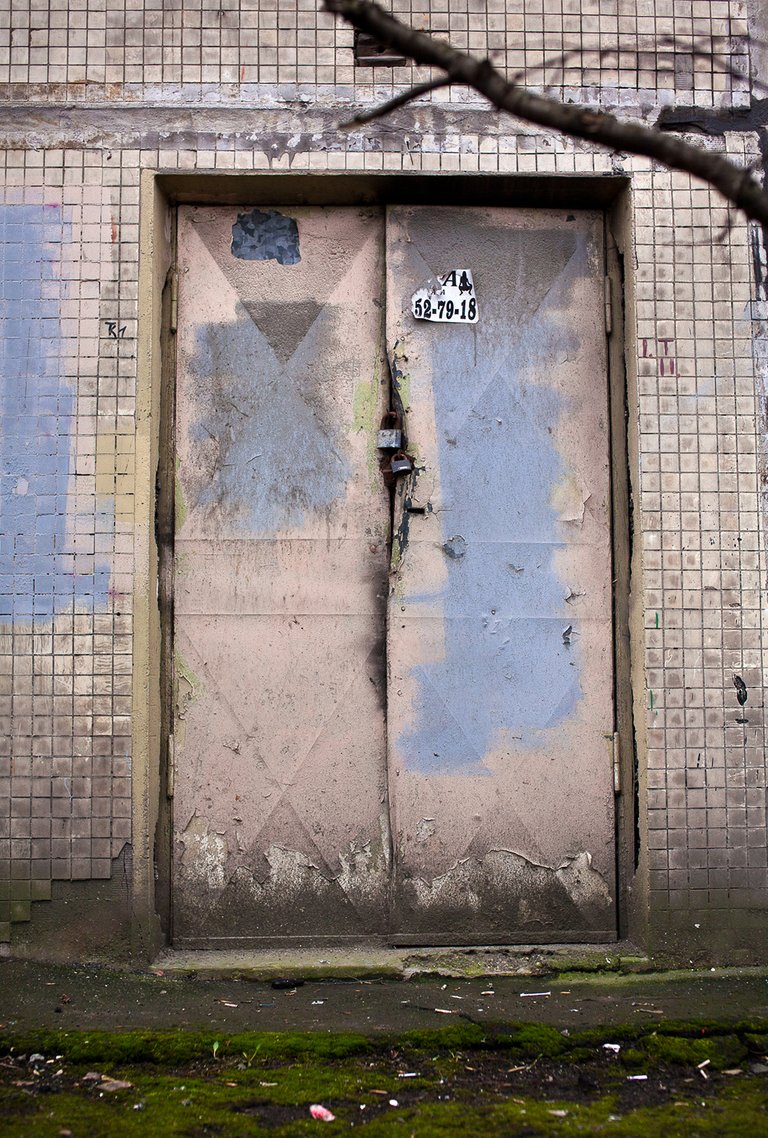 Doors are among my favourite subjects to shoot. It have been a while that I didnt add anything intresting to my dedicated folder.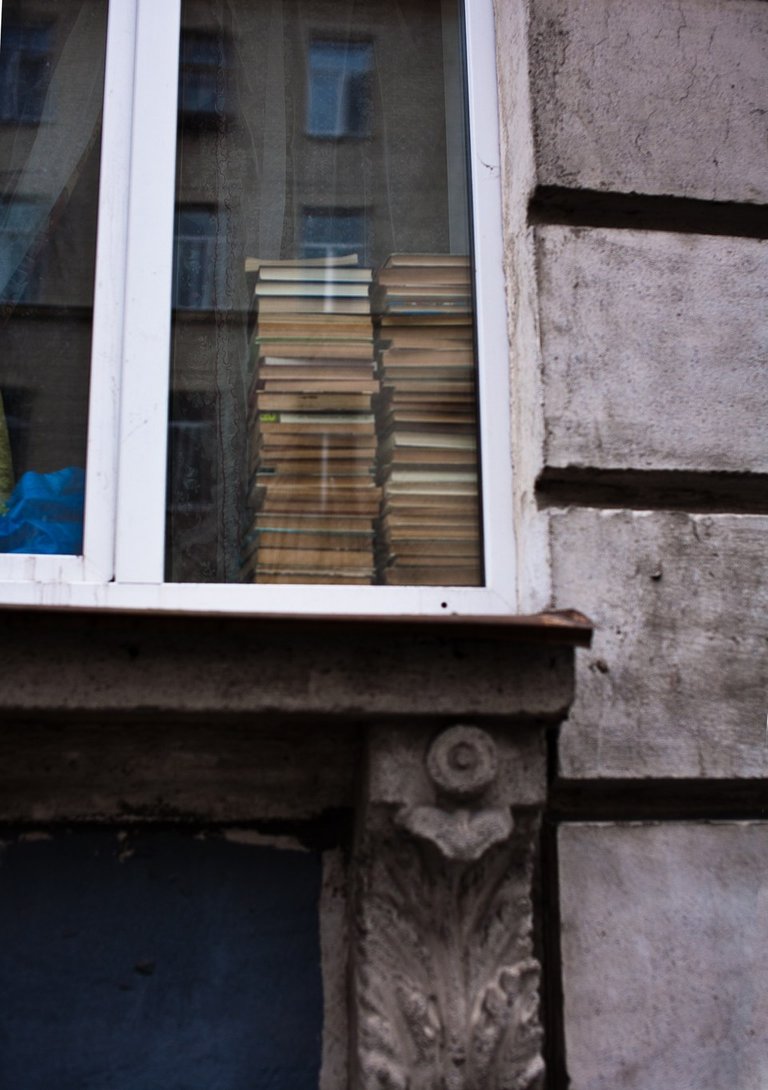 Noticed this pile at the window -- more books than some persons read per year... and judging by the paperbacks, its not necessarily a 'fiction'.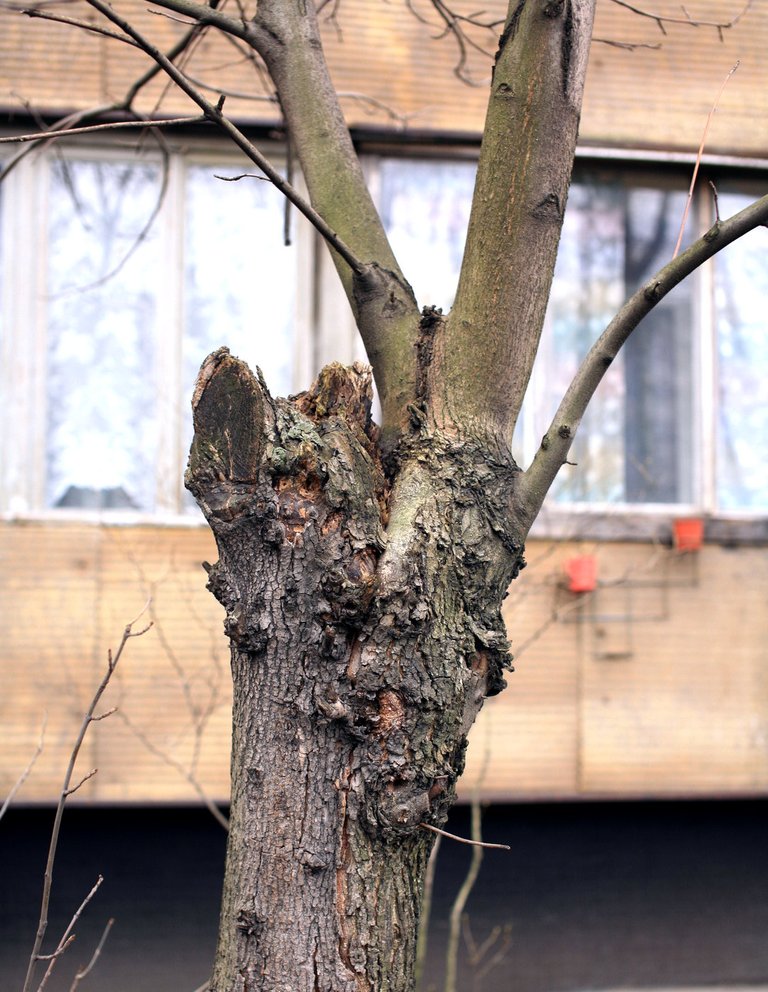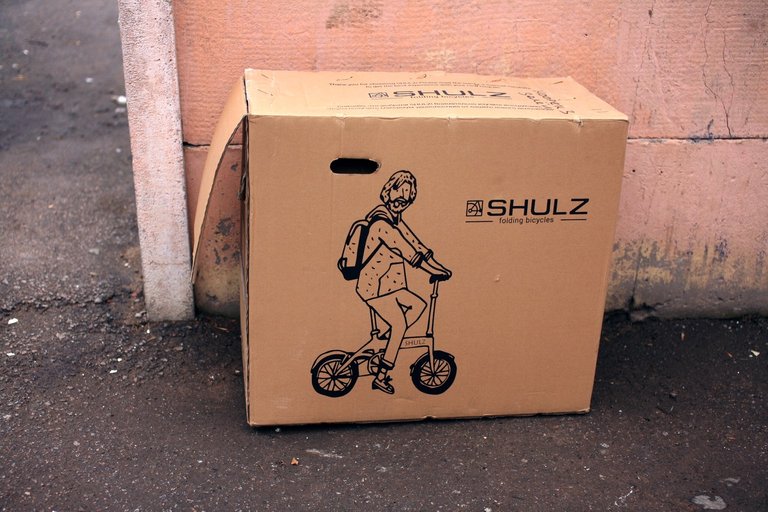 This was shot at another yard's waste (believe me, I wasnt inspecting all the local waste locations! its just the usual route goes this way). And as I noticed this piece I simply could not pass by without taking a pic: 'Shulz' was my 1st bicycle when I became adult... My wife and I (suddenly) were infected with this idea and bought two foldable ones, her was green and mine was orange. It happened back in 2008. Nostalgia... There is a small bicycle store in this yard, and I always notice they are putting away used packages of bicycles, as they assemble them for sale.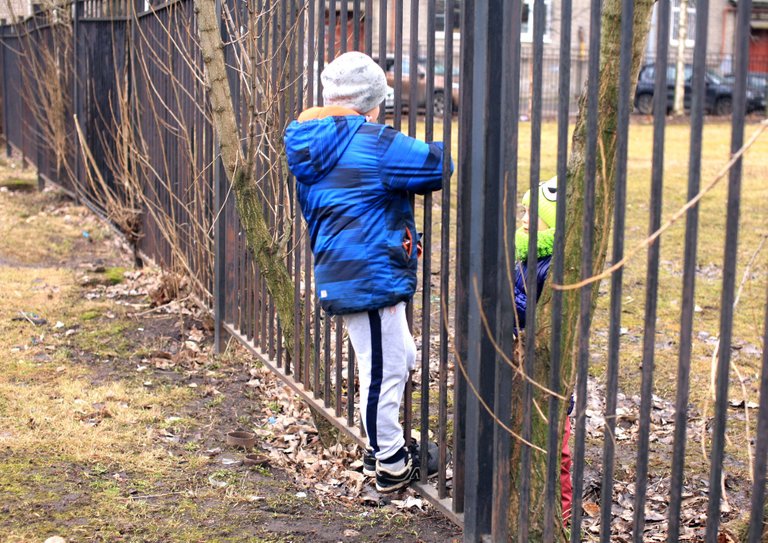 This 50-mm lens provide convincing look even to a very plain and ordinary stuff. Like this.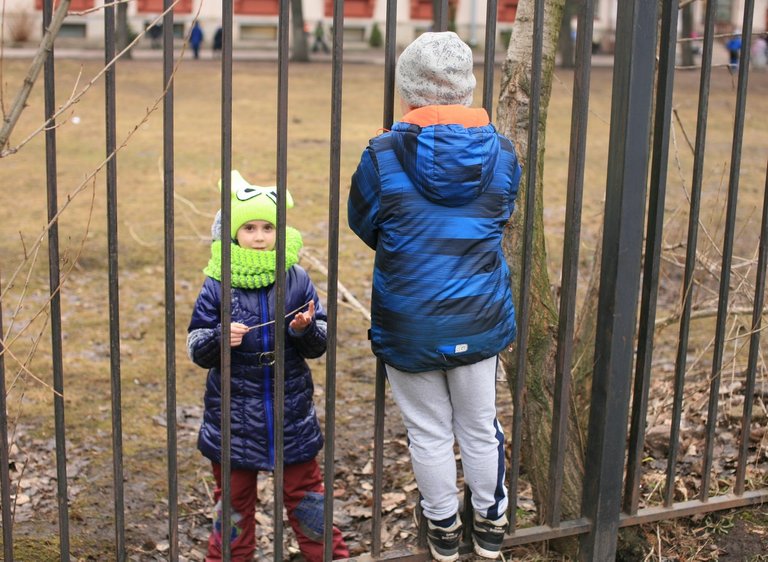 And finally, almost at my door, I stumble upon an opportunity to make a selfie -- someone put out a vintage mirror; challenge accepted!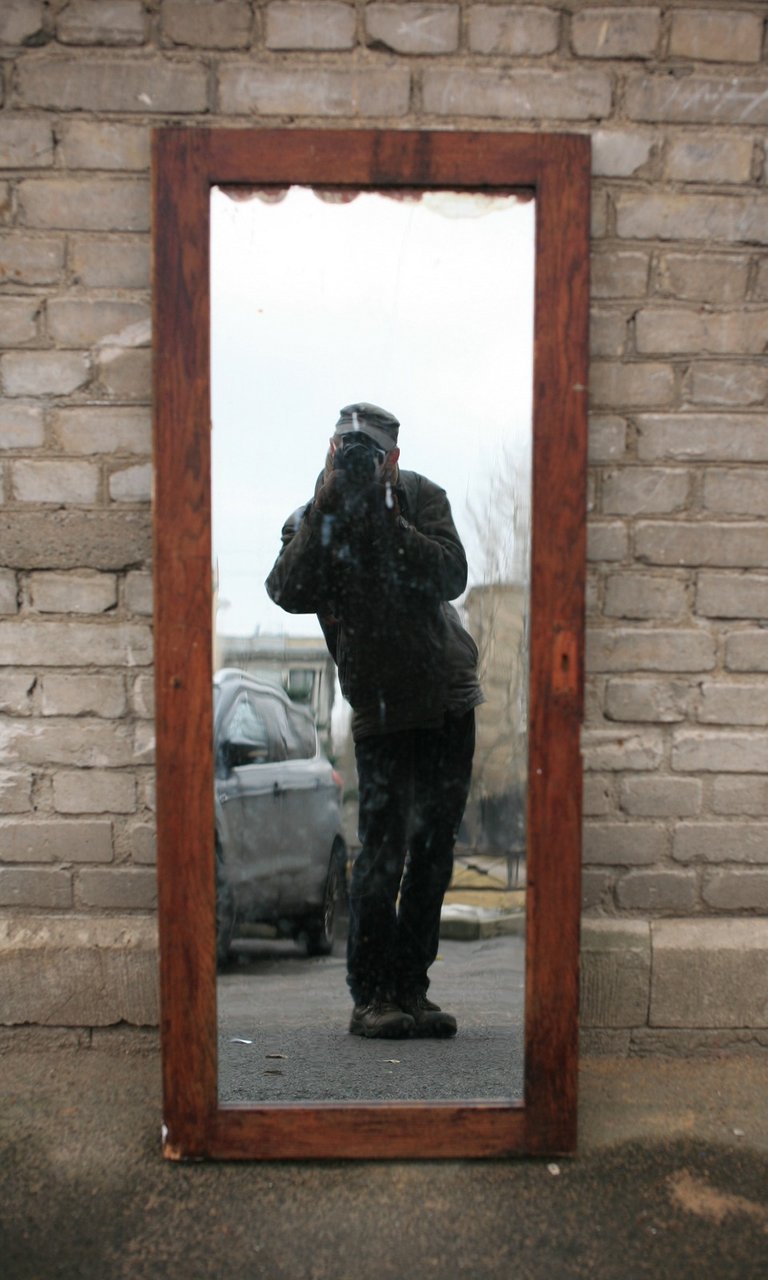 ---
Thank you for stopping by, hope you enjoyed my little photo-impressions today!
Posted via neoxian.city | The City of Neoxian