#WednesdayWalk is a challenge started by @tattoodjay, The idea is to get out for a short walk, and get some shots of what you can see within a short distance of your home office or wherever you start.
~~~~~~~~~~~~~~~~~~~~~~~~~~~~~~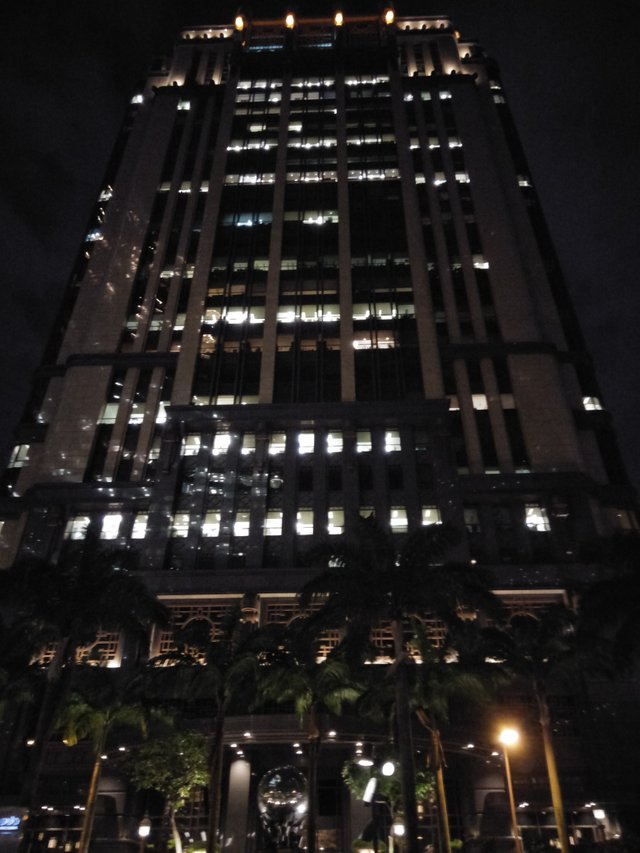 Parkview Square is supposedly one of the most expensive office buildings in Singapore. It is a commercial property, primarily used for Commercial/Office rental and sale. It is near to eateries, and within walking distances of malls, shops and supermarkets.
The building was completed in 2002, designed in the classic Art Deco style, inspired by New York's 1929 Hani Building. The exterior surface of the building is clad in brown granite, bronze, lacquer and glass. (Art Deco, sometimes referred to as Deco, is a style of visual arts, architecture and design that first appeared in France just before World War I.)
Locally, the building is often referred to as the 'Gotham building', due to its Art Deco architectural style that resembles the fictional Gotham City from the Batman series.
Parkview Square houses a few Consulates and on the third floor, there is the Parkview museum where international contemporary art exhibitions are presented every year.
On the rooftop is an sculpture of a man carrying what looked like a disc. I don't think it will be beaming the bat signal anytime soon.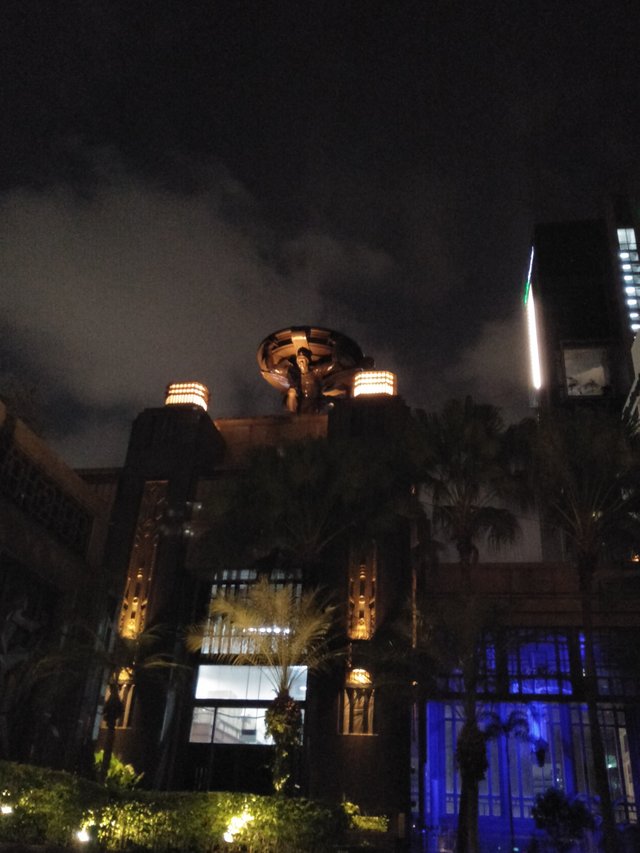 The lobby features a 15m-high ceiling with hand-crafted details.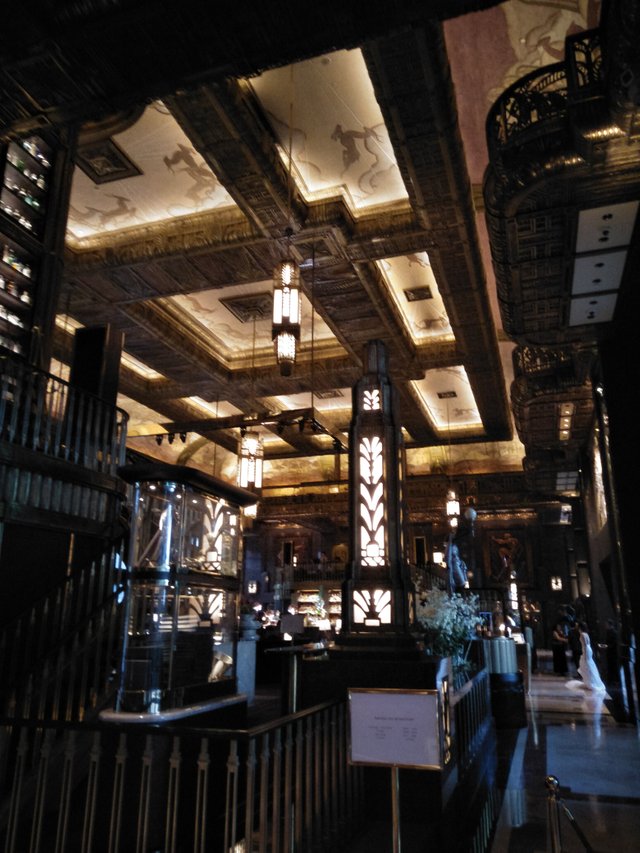 Sculptures in the foyer.

The bar in the lobby of the building has a unique 3-storey gin tower housing over a thousand gins. It must be quite a job locating the gin, bringing it down, and then putting it back – unless they are just for show. In which case who would know what is up there. Anyway…

Described as imposing and monumental, the open plaza of Parkview Square is surrounded by sculptures and statues. The meaning and significance of them all escapes me, – who some friends called a barbarian, all because arts and culture are not in my genetic makeup. People can be so mean.
I know this one. It is the 'Dressed Woman' by Fernando Botero. And how do I know? There was a sign mentioning it.

Thank you for stopping by. If you like the post, please give it a vote. Resteem it if you think it worthy. Follow me if you like to read about Life, humour and quotes.
Cheers!
Previous post: