Tree heavy laden in flowers at the end of winter making a walk pleasurable offering more than just leaves, another tree flaming in early sunlight with fresh splash of orange leaves greeting Spring a couple of weeks early, almost as if the two seasons are clashing into one.
Object is to see what one can see while out walking, started out with only trees as the topic in mind being a Tuesday, running out of day continued into Wednesday so combining the two into one, quite honestly very hard to split when out enjoying oneself.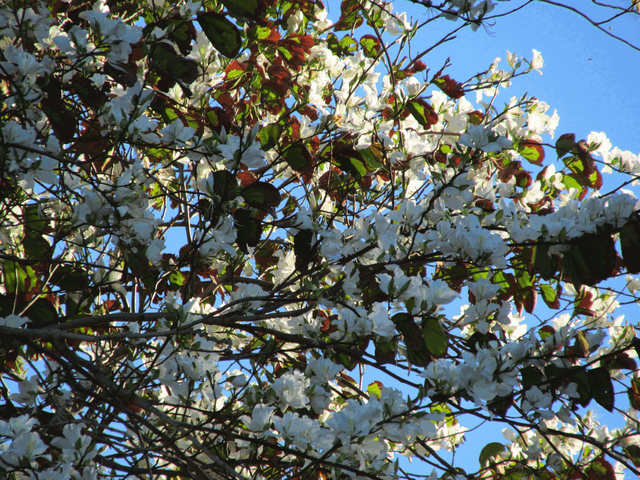 This may be a Camelfoot tree, or related - Piliostigma thonnigii
No idea what this tree is, growing across the road catching the early morning light it looks like it is flaming with new leaves appearing, for the rest of the year it is green, losing leaving in the middle of winter.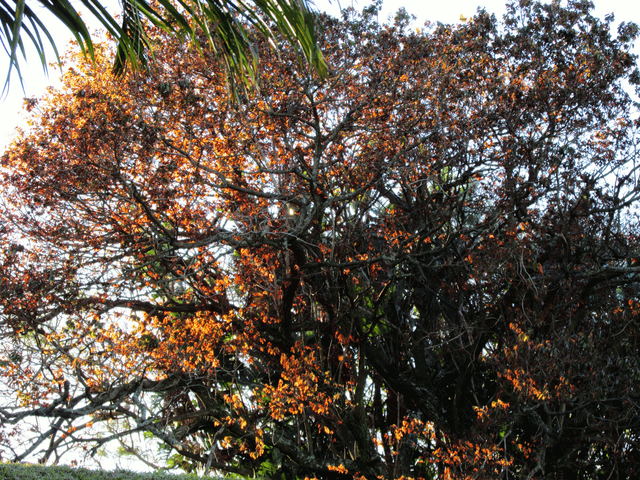 Last of the trees selected today also fresh flowering blooms, dropping leaves all year round. The flowers turn into black berries the birds will now enjoy during the summer months.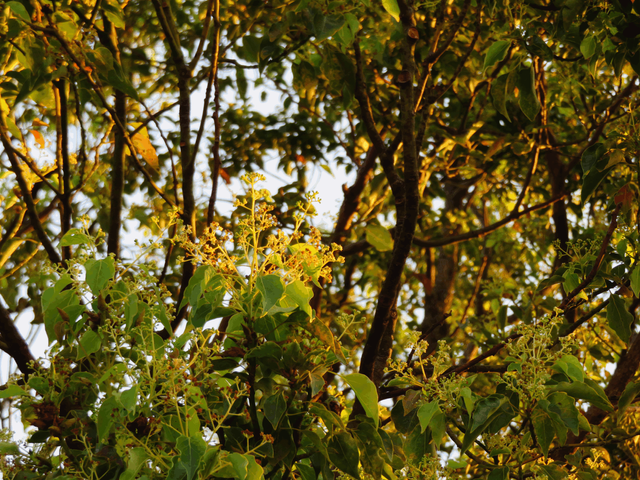 Cape Ash Tree
Two Bulbul birds in discussion as to where to put a nest this Spring, what debates take place up high, perhaps they are looking over at what used to be a valley full of trees, now a mangled mess of tar, concrete and metal jungle.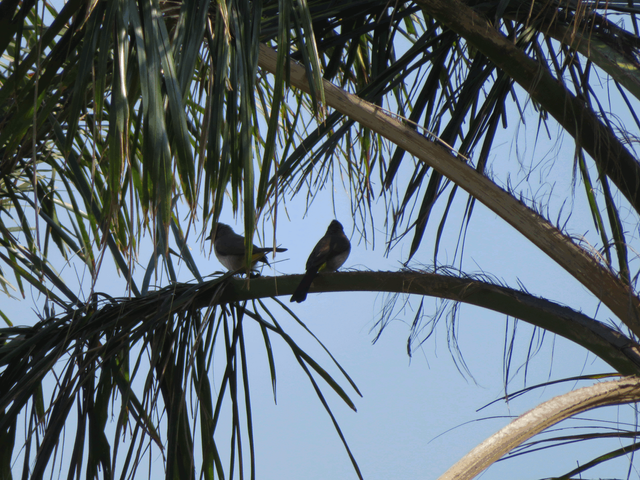 Black-collared Barbet I captured a couple of photo's of this strikingly handsome bird "sitting on top" without a care in the world.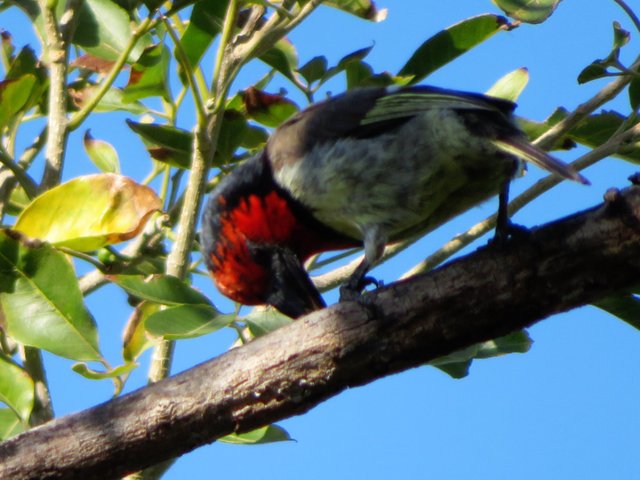 ---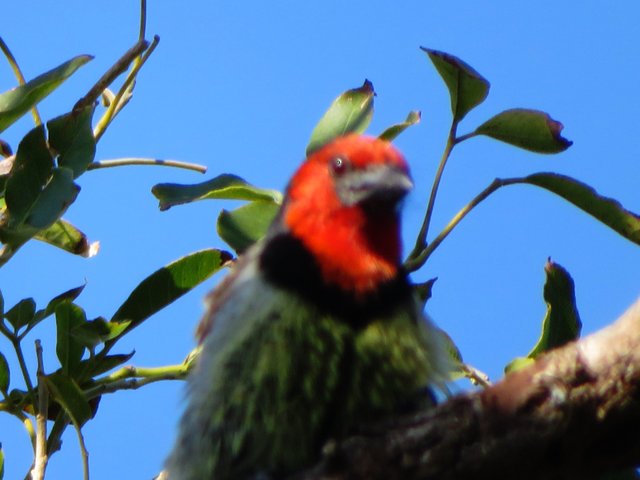 A walk would never be complete without looking down at what is growing lower down, flowers, always flowers to bring a smile of cheer for Denise @dswigle wild flowers, some pretty flowers grown by people, others around the garden all inclusive of a days walking.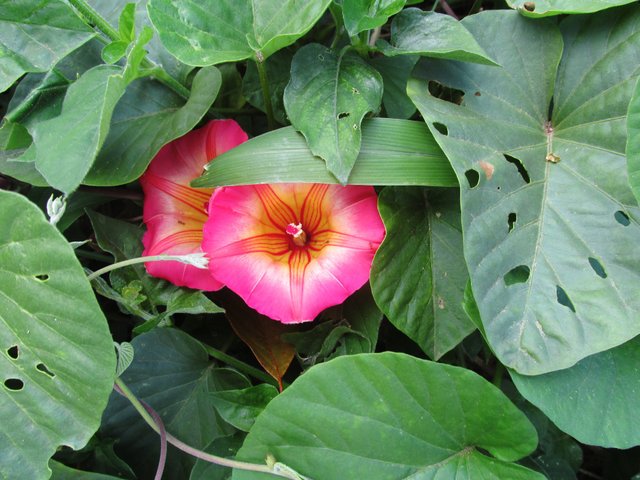 ---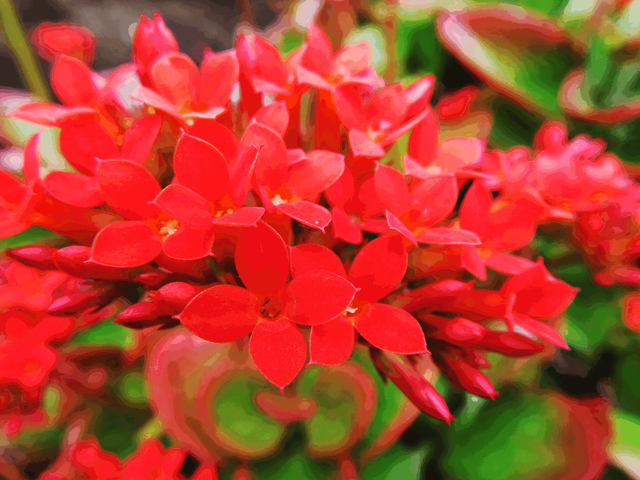 ---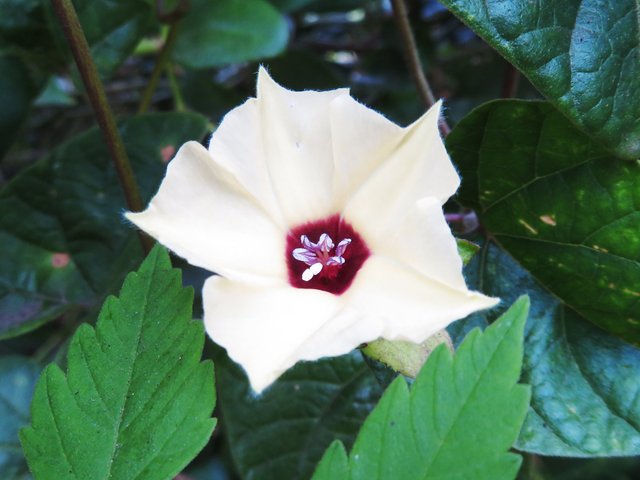 Butterflies are still actively around, finishing off with a walk around the garden, this pretty butterfly sat still for while before going it's own way once again.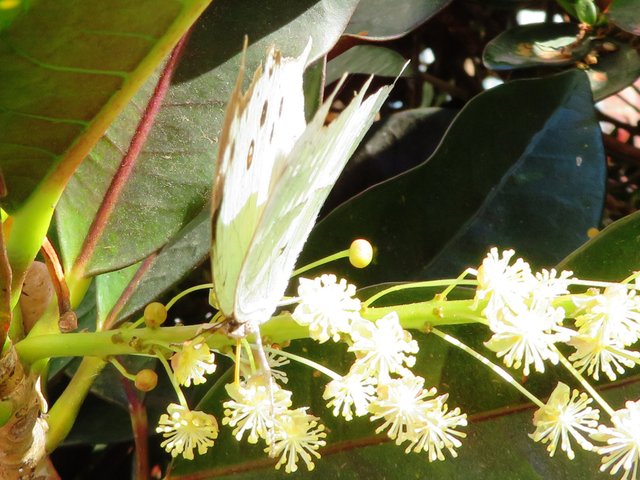 Moving higher up the Croton bush in bright sunlight of yesterday, today is overcast and drizzling we are really looking forward to rain.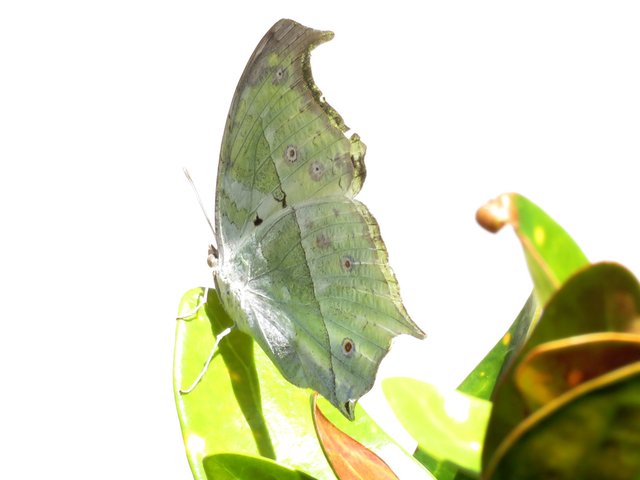 In parting a reminder all photography is my own, resized for convenience uploading, closing off the day a winter/spring African sky,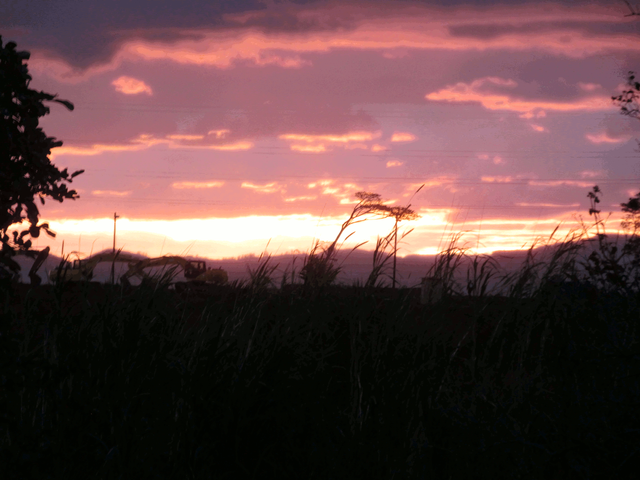 ---
Thought for today: A man will show his true colours in adversity. ~ African proverb
---
Blockchain Social Media or Blogging Shared using Kryptonia
Communities I Support: #qurator #steemitbloggers #teamsouthafrica #steembuilder#steemitworldmap
!steemitworldmap -30.0836005 lat 30.8678566 long Sapphire Coast South Africa D3SCR