Cleopatra Gardens


Luxury indoors, well Let's just say "super comfy", we are not here to show indoor space today but the outdoor charm spent wondering around the garden and close riverCleopatra Mountain Farmhouse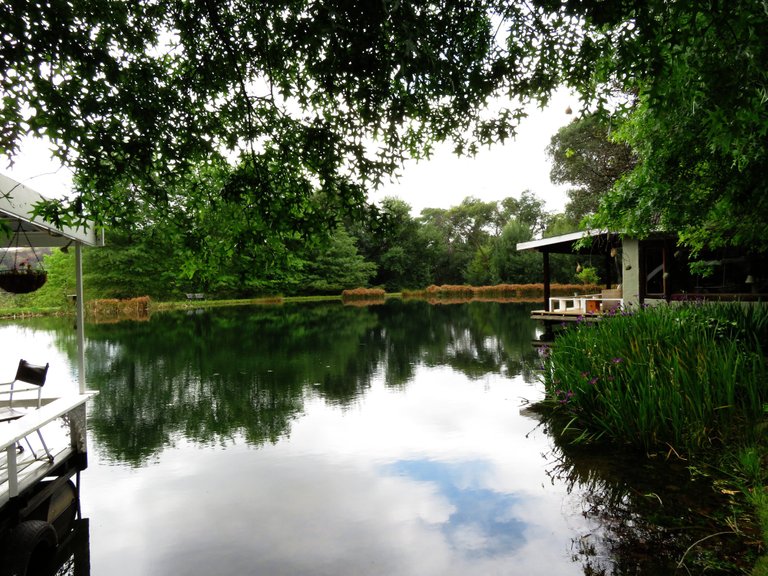 An apt name Cleopatra meaning "glory to the father", a name befitting queens of Egypt, gorgeous, refreshing, gentle perfume wafting through on a breeze between the trees, roses, lemons, lavenders all sharing melody of fragrance, tantalizing, teasing your emotional state of mind.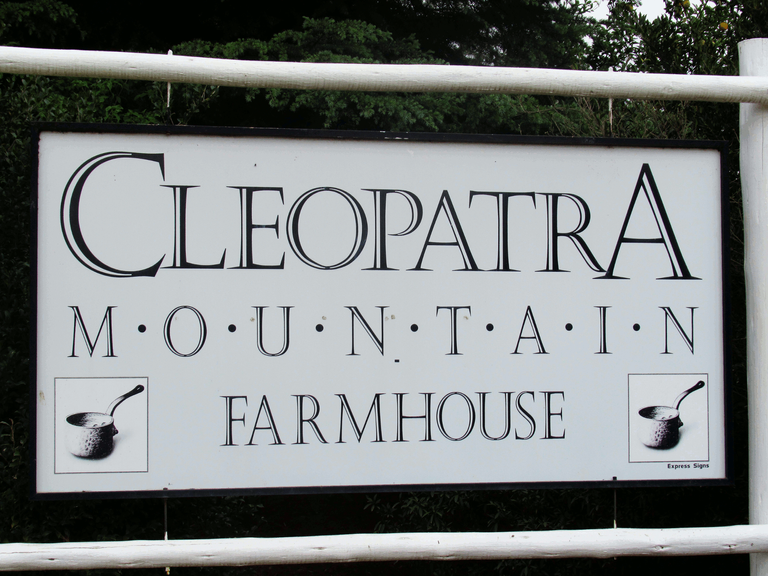 Arrival takes you straight down a staircase into magnificent gardens laid out with fresh fruit and vegetables, everything shouts country farmhouse. An exclusive private resort that welcomes you to have morning tea, enjoying a visit of nature preserved lovingly by owners and staff equally you are greeted on entering, then disappear for you to ramble around feeling the magic of tranquil setting.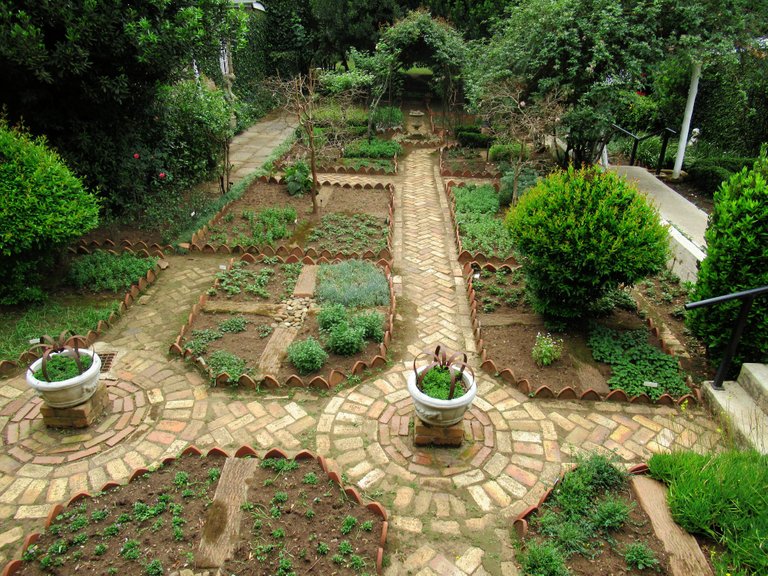 Delicious meals served daily are served, one look at the freshness on offer, growing to please patrons. Climate and soil condition us here is ideal for growing crops, bulbul bird I noticed was doing a self-service in the strawberries, Oh a strawberry or two for the birds to enjoy....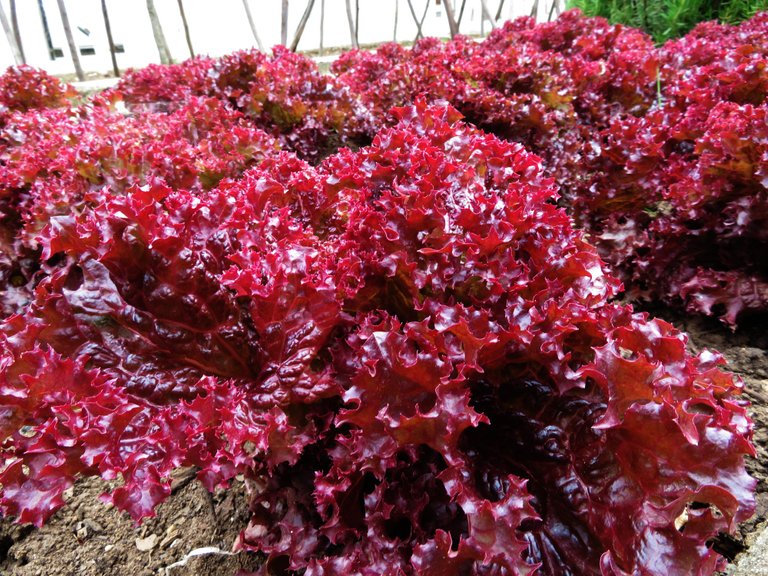 ---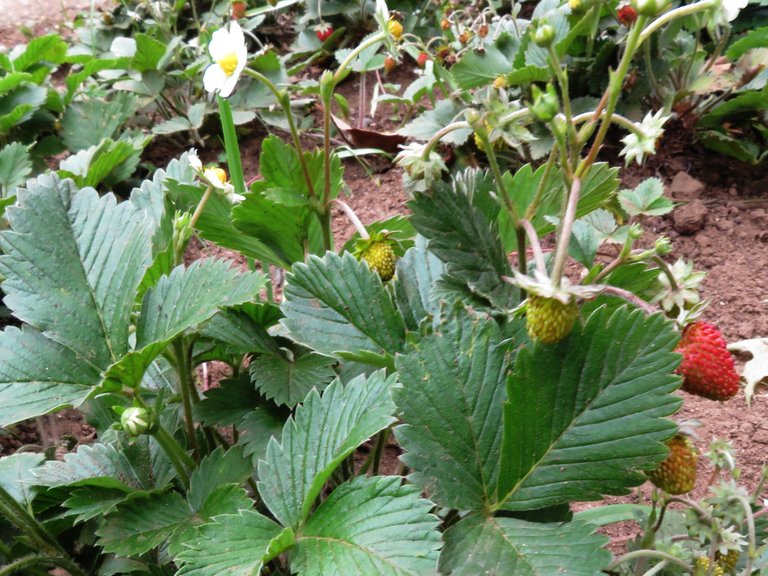 ---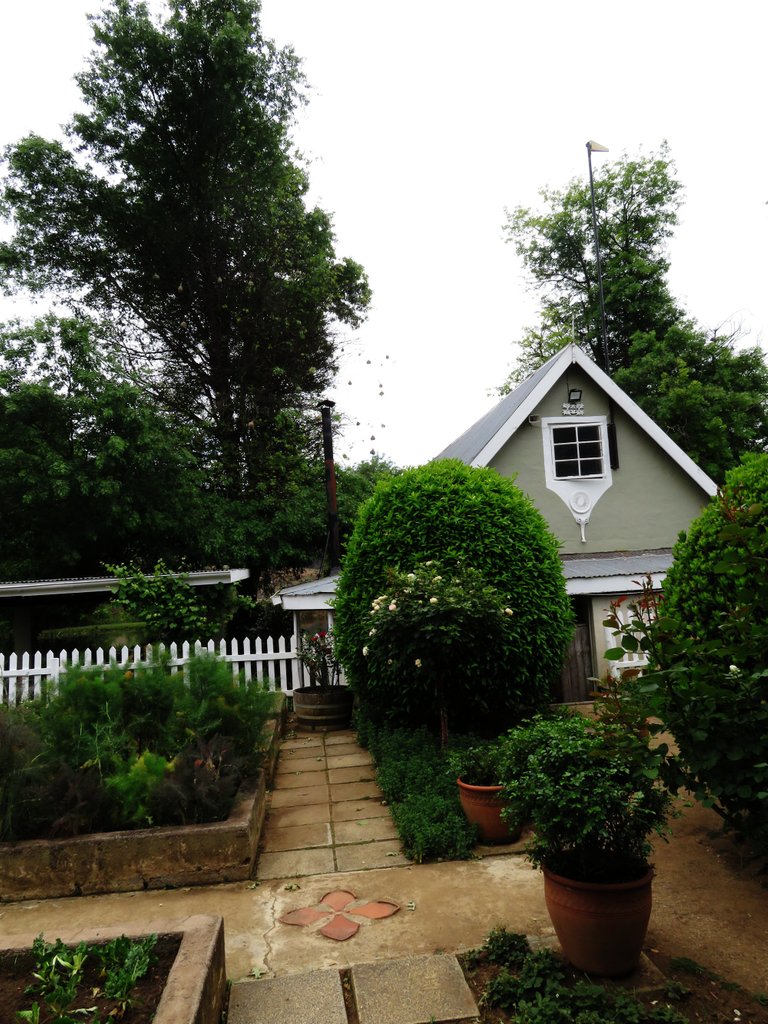 Rounding the corner a board displayed events on the day, with temperatures a forewarning on what clothes/refreshments you may need if going out hiking.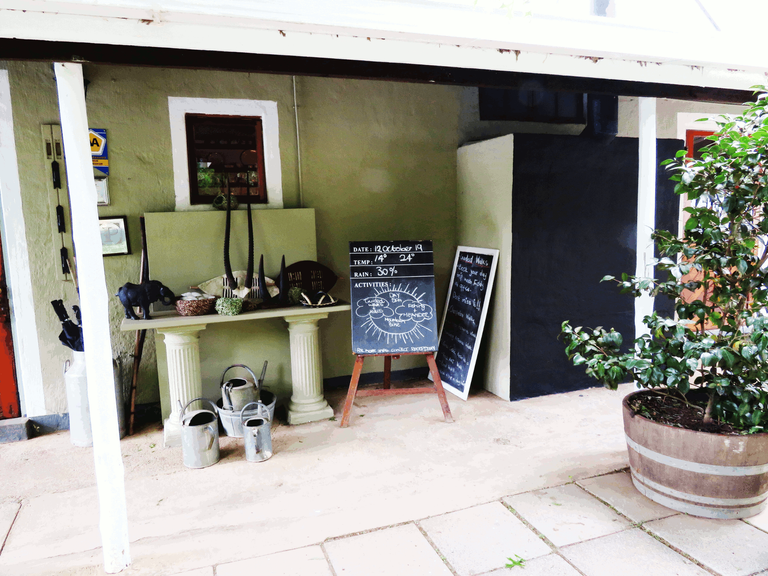 Floral Arrangement in Nature
Frontage of establishment is a man made dam, surrounded by tall trees filled with bird life, these owners can be proud of achieving their dreams in transforming an old farmstead into a tranquil haven.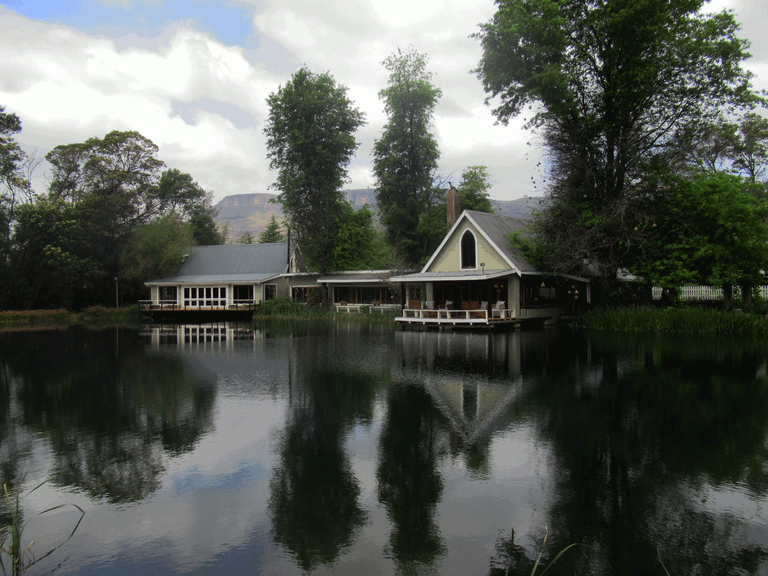 Tall Irises along the waters edge make a stunning show of deep purple/blue colours the sunbirds enjoyed diving into.Purple normally signifies royalty or wisdom. How wise to plant along a moist edge adding natural beauty to the pathway.
Greek mythology:
Iris was the goddess of the rainbow and a messenger for Zeus and Hera, and many believe that the flower is named after her. She carried messages from heaven to earth on the arc of the rainbow, and was a companion to female souls on the way to heaven. To this day, Greeks plant purple irises on women's graves so that Iris will guide them to their resting place in heaven.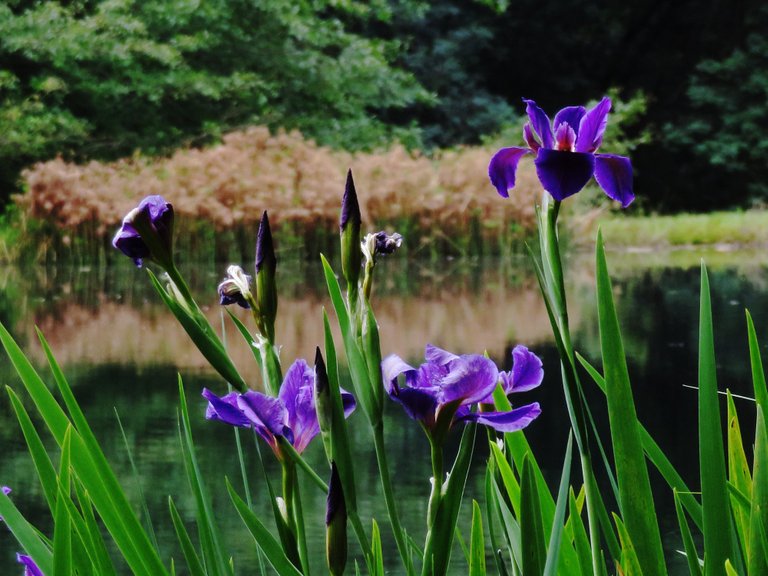 Siberian iris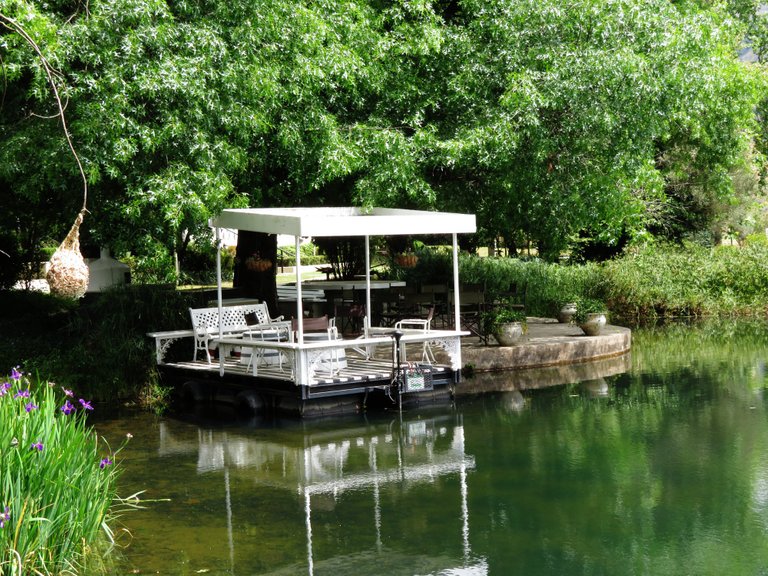 Morning "tea", well cappuccino coffee and scones enjoyed under the tree was superb! Before exploring more....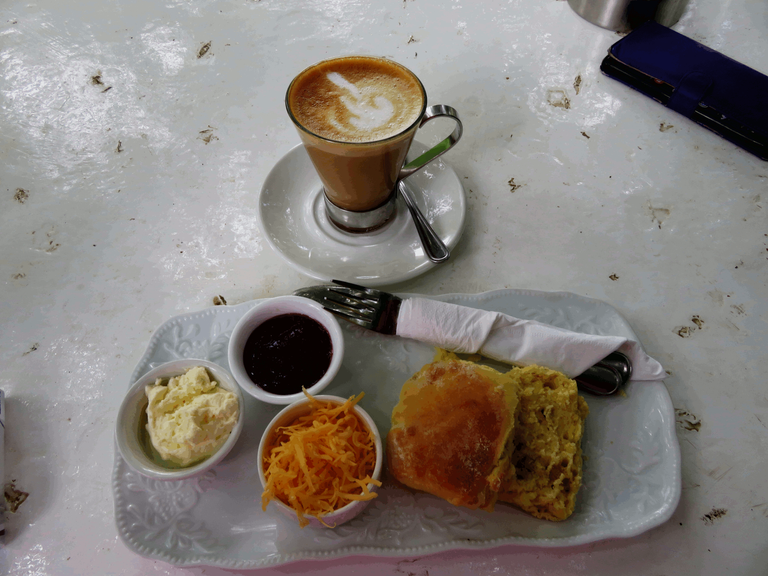 Peony bush with flowers, never having seen these I have researched a little, an online friend @sunscape show cased her garden with pink peonies, I hope to confirm this is what I am looking at not being familiar with the flower at all.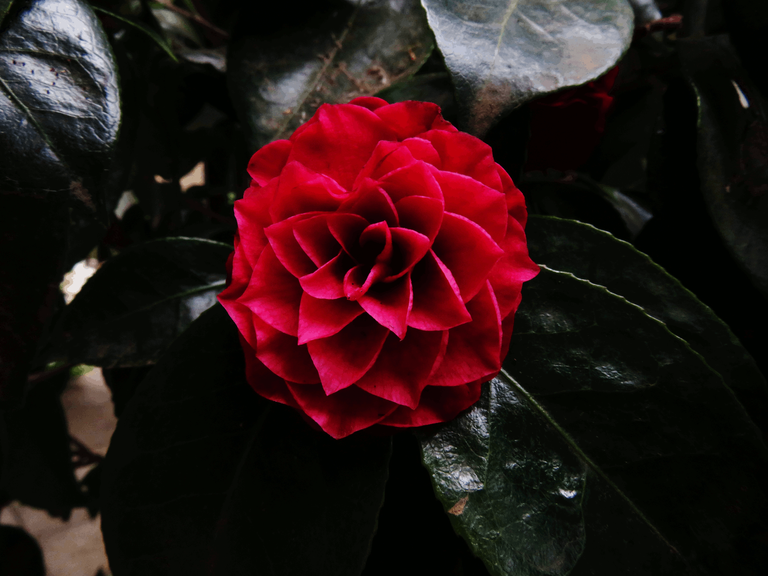 Fruit tree flowers making a lovely show in Spring how wonderful to see the blooms being slightly inland to enjoy the soft colour contrasting against dry African grasses in the background, this area is still crying for rain. Hope @dswigle is enjoying a deserved break, enjoying flowers in the North still, missing her cheerful greeting "Never forget flowers".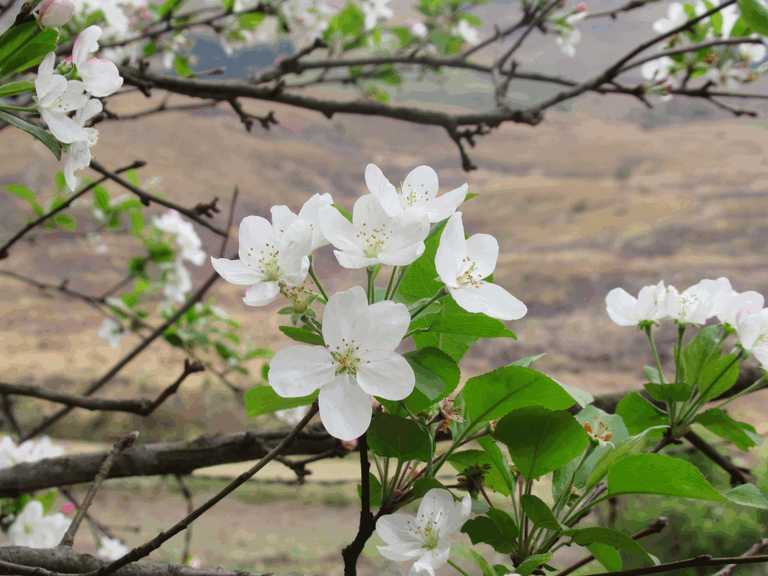 Birds Gardener Delight
Being able to watch the smaller birds enjoying this little oasis in the harsh African bush was a pleasure to behold.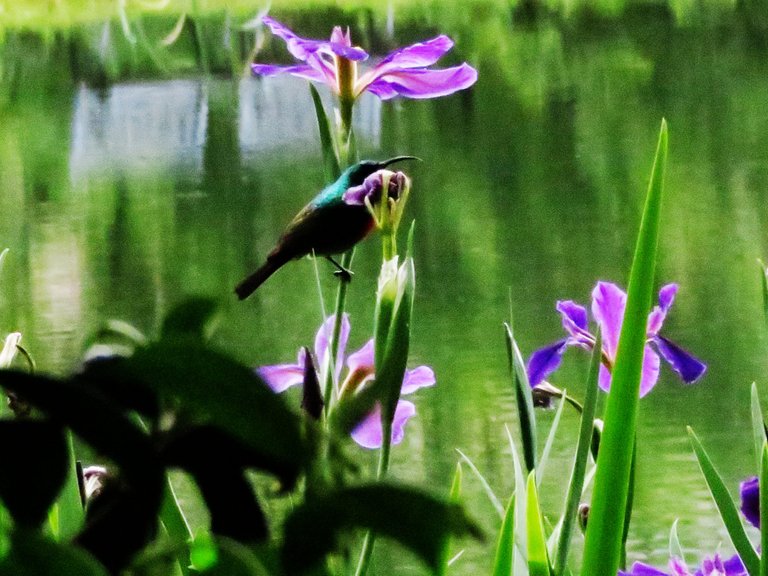 Little Manico sunbird dancing in the irises enjoying bountiful nectar. (I stand to be corrected on sunbird description.)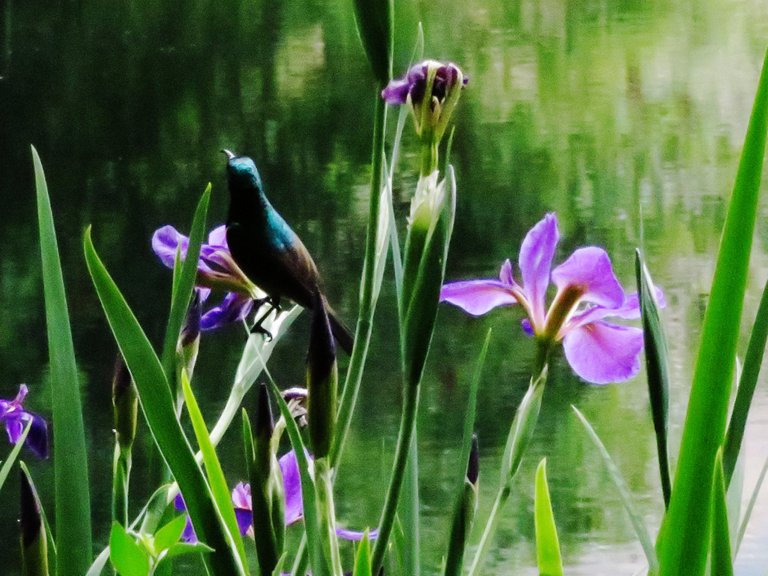 With a Common waxbill joining in flitting between the branches.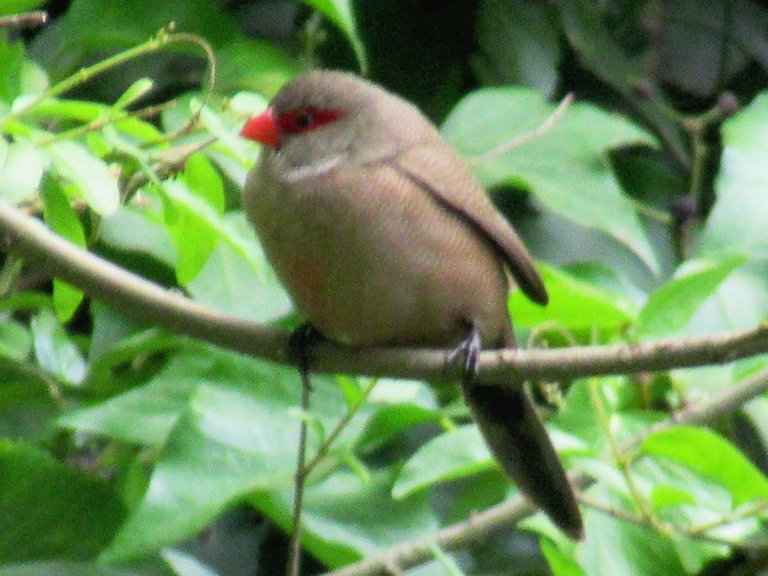 Needless to say many Southern masked weaver birds enjoying this paradise! Did you notice all their nests hanging from the trees?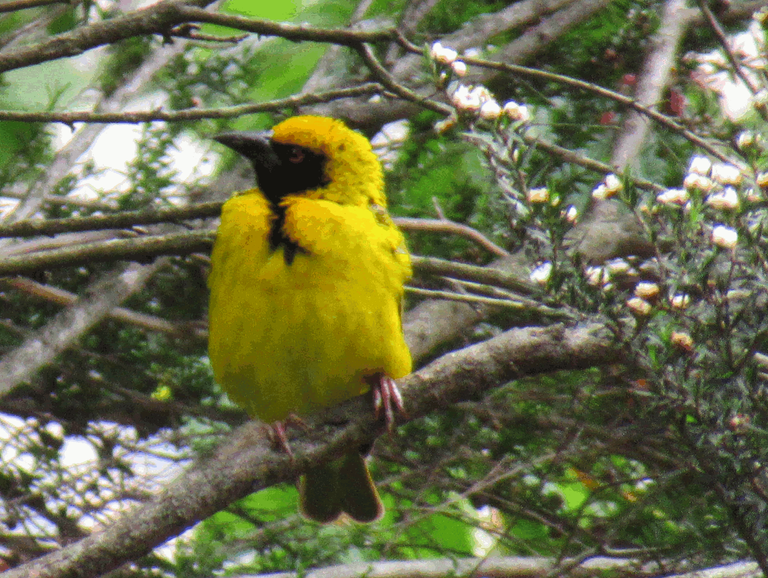 Yellow-billed ducks enjoying the dam, quiet piece of water would be a crying shame without a wild duck or two calling this home. A 1st class home at that!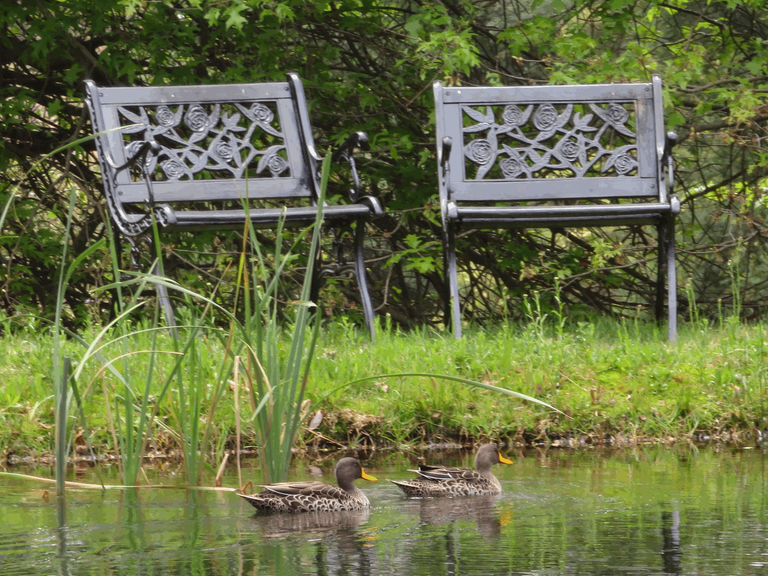 Reflections and Images Enticing Harmony
Soothing your senses, smell influences us in such a strong way, evoking memories, stimulating our brain activity in a positive invigorating way, healing both body and mind.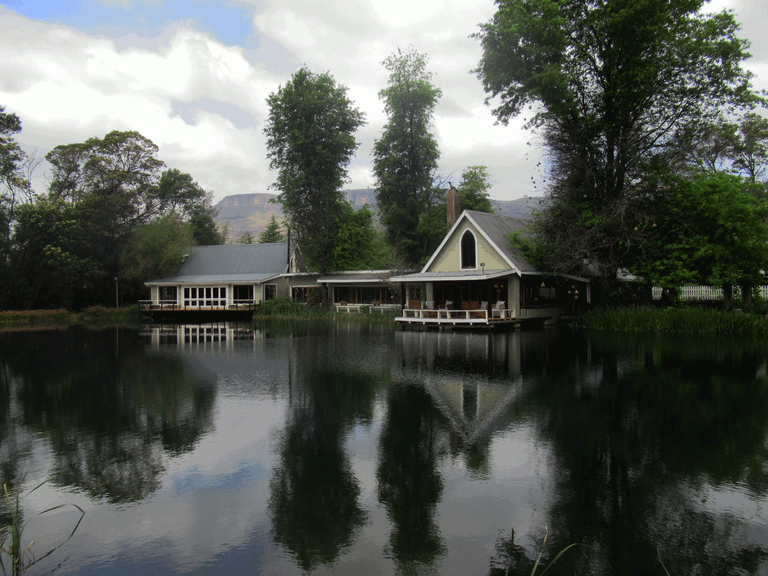 With busy lives today one needs retreat hideaways infusing balance into an otherwise pandemonium world. Of late life has been topsy-turvy, no more or less than the next person, perhaps more exaggerated as one gets older, takes it's toll on time, being more diligent both on and off-line.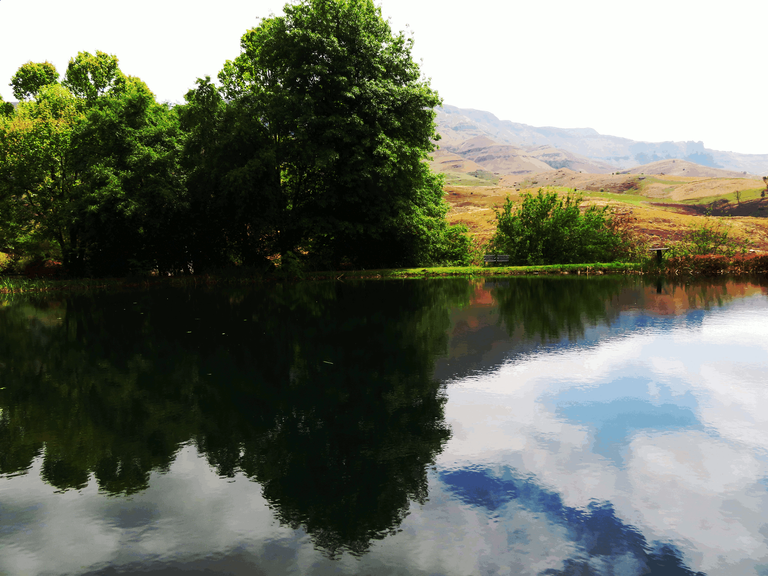 ---
All photography is my own, resized for ease of uploading, used a Canon PowerShot SX730 HS
Thank you for joining me enjoying nature in our part of the world, have a wonderful week, keep walking, keep smiling, life is short enjoy each moment!
---
Thought for Today: Return to old watering holes for more than water; friends and dreams are there to meet you. ~ African proverb

---
Try and get out once a week for a short walk, can be from your office, home or anywhere really and walk for a few blocks or a few minutes looking for things to get shots of.
Your walk does not have to be on a Wednesday I just ask if possible to share your walk photos on a Wednesday.
Share your world of birds.
---
Communities I Support: qurator steemitbloggers steemitworldmap steembuilder
!steemitworldmap -29.3245 lat 29.677 long Cleopatra Mountain Farmhouse D3SCR