Hello friends,
Inspired by the Wednesday Walk of @tatoodjay, I have decided to do a weekly routine and participate by publishing my experiences, It's healthy and fun, a time to share with members of my family.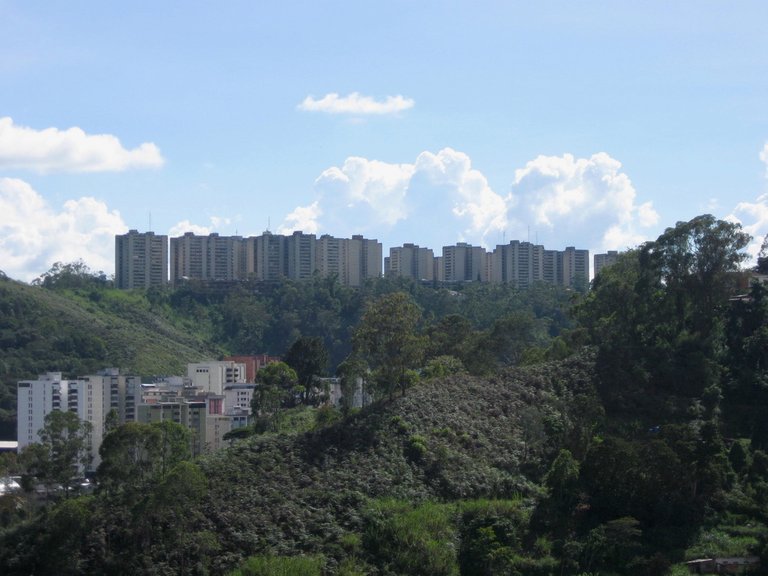 Photo of the urbanization La Rosaleda Sur taken from La Fragua
The walk of last Wednesday, was in the surroundings of the urbanization, located in the sector that gives its name: La Rosaleda Sur. I told myself, if there is a southern part, there must also be a northern sector. I have lived here over 25 years, but very little, I had walked around. So with this in mind, accompanied by my son, we boarded the car and moved to the other side of the Pan-American Highway, to a place located in the northern sector called La Fragua.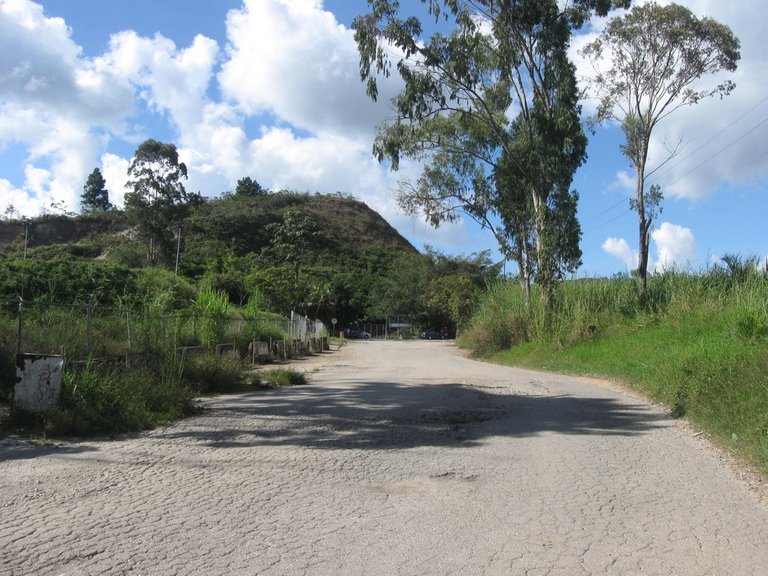 The tour is very short, my son, who has just turned 24, had never visited this place and to be honest, I only remember going once, at the instance of my wife to snoop around the place that our oldest son used to frequent. Without getting out of the car we observed that it was an area for sports.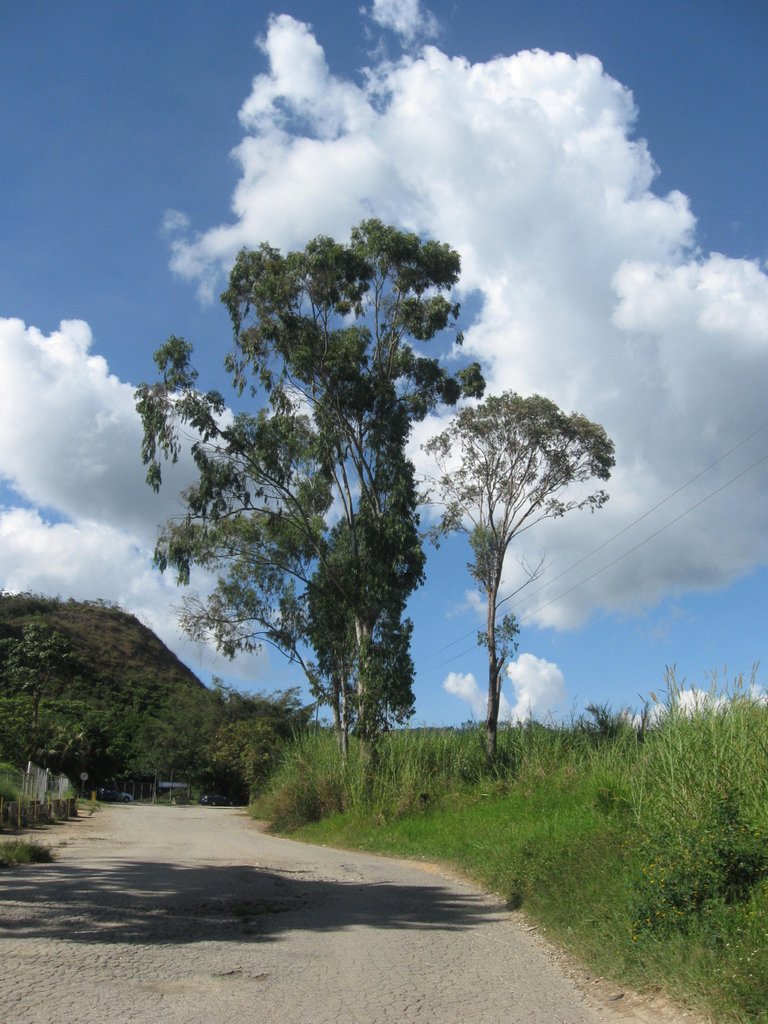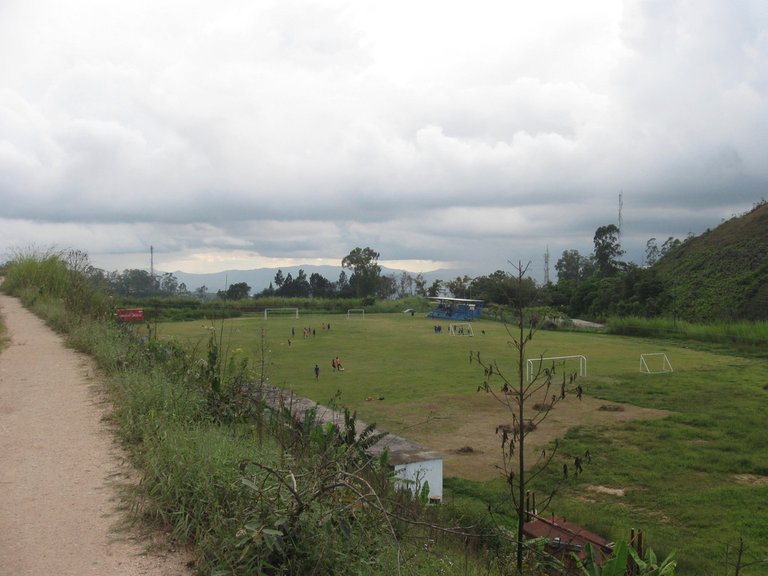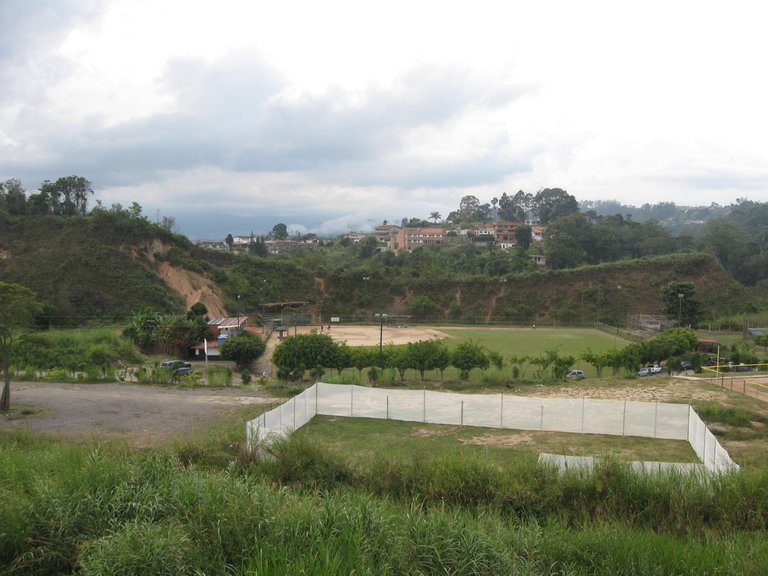 In the place you feel a great tranquility, we park the vehicle near one of the baseball fields. We observe few people in the different fields, maybe it would be for this weekdays. The few who were seemed to be in training sessions, in soccer and baseball.
The roads had no asphalt, they were dirt. We decided to look for a high place to take far away, the photograph of La Rosaleda Sur where we reside.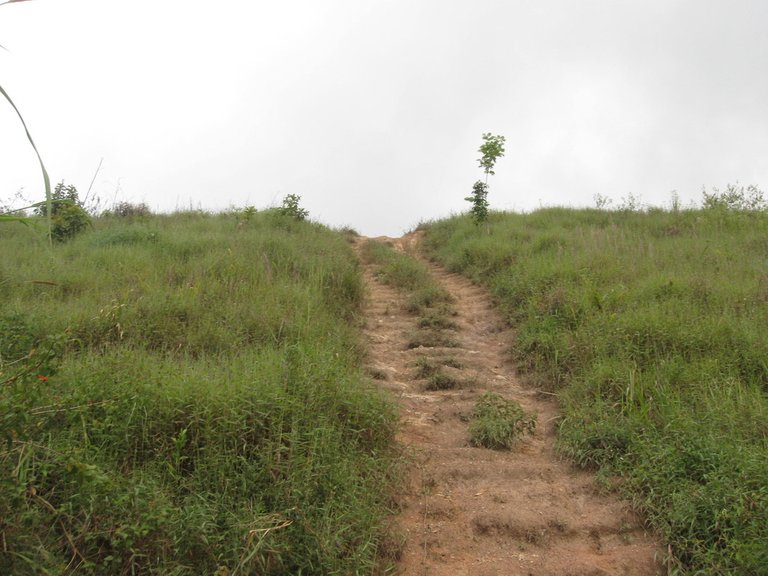 Behind one of the baseball fields, we saw a small path about 20 meters away, and we started to climb it. It seemed easy, but in reality its angle of inclination made us lose our balance, so we had to go up almost like a cat.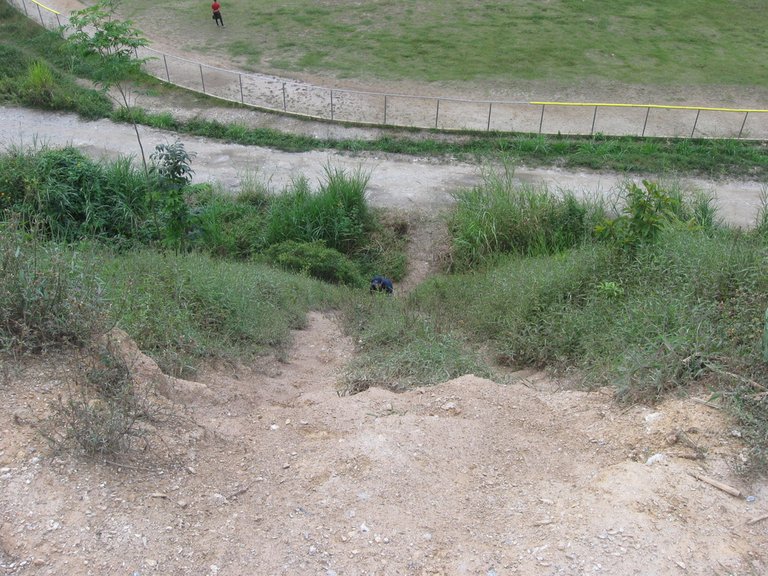 Reached the small peak, the view was quite clear and finally we could see our residence to the south. My son and I were very happy to walk through those paths.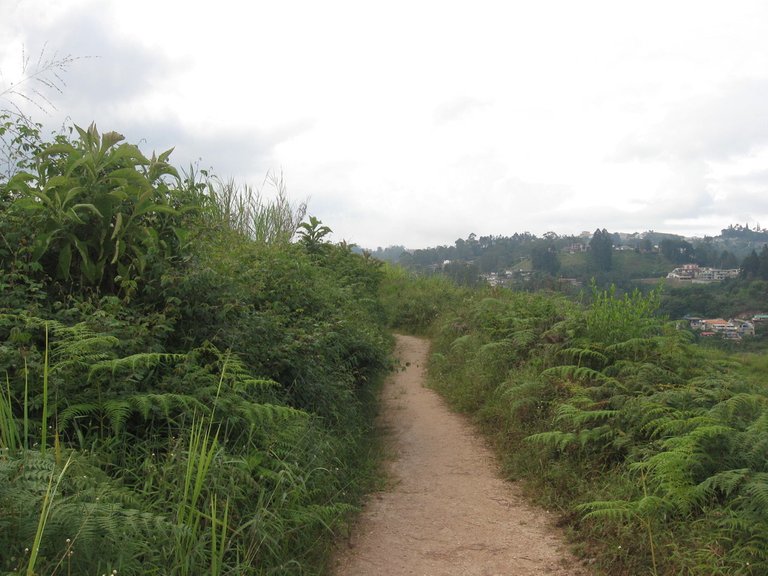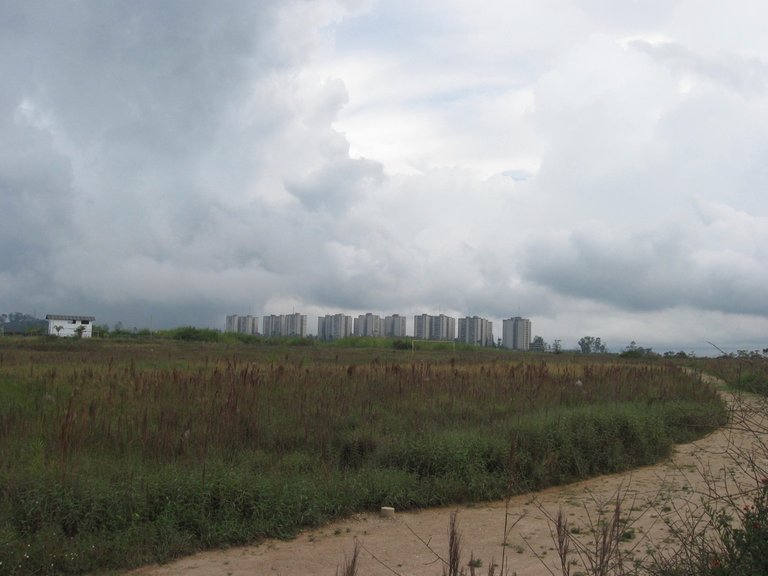 We started walking along the path, I was attentive to see the wild flowers of the place and the birds that frequented them. As we walked, we saw on the edge a small house built by hand with scraps of brass and blocks, with a patio with fruit trees, one was banana but the other, I did not recognize it.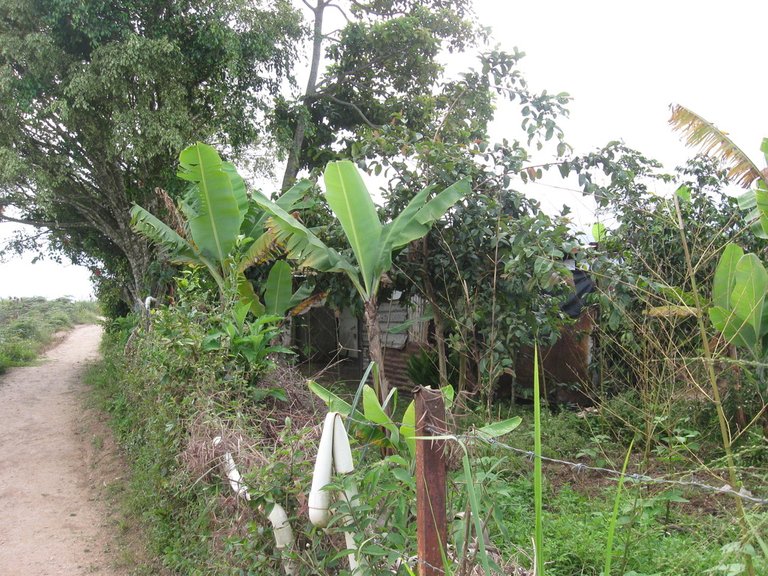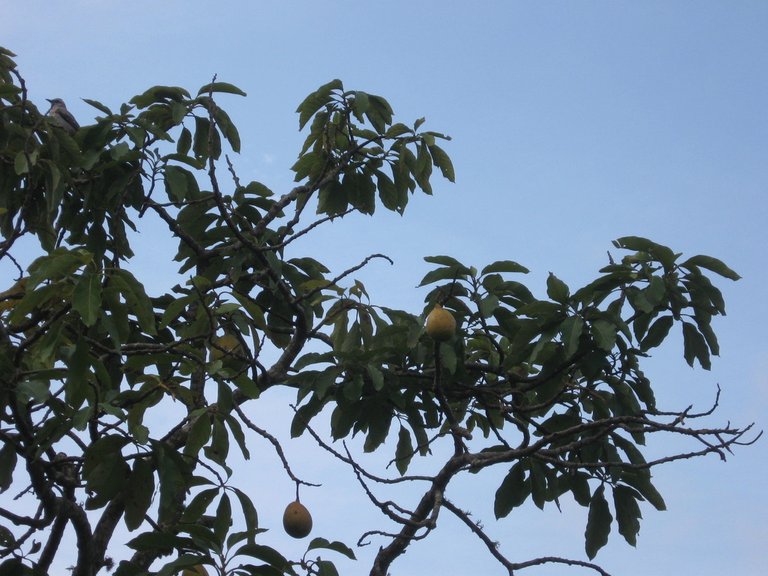 We kept walking and we heard in the distance, the sound of some engines, we thought they came from a motocross track, I was still attentive to the birds, but unfortunately, my occasion camera was not able to take close shots of the birds, when I approached carefully, they flew away from me.
Suddenly, my son told me, dad are not motorcycles, they are remote control airplanes.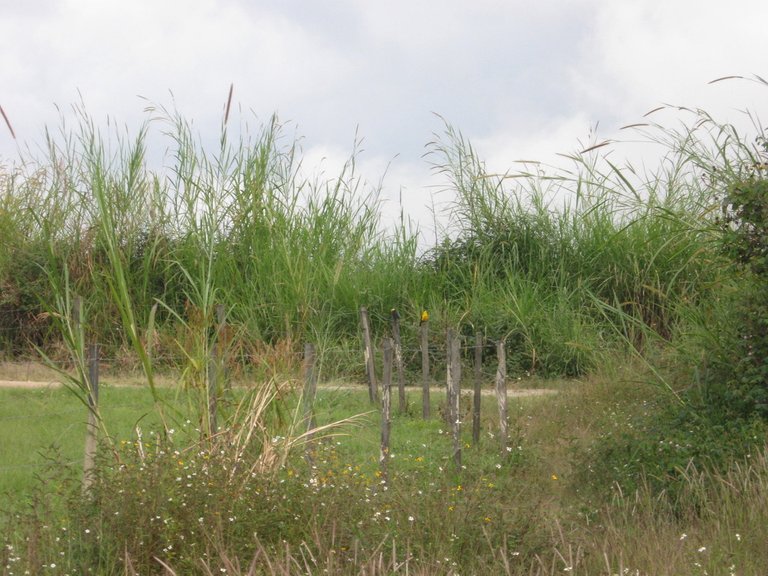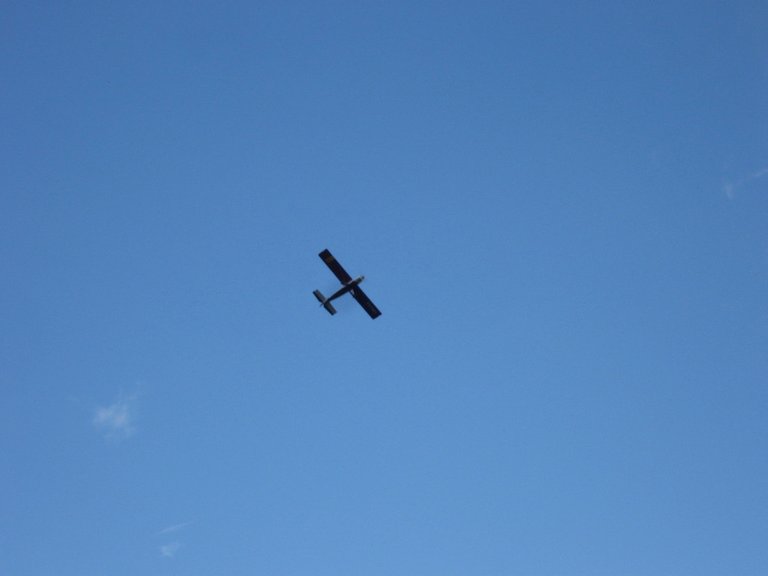 We approached the runway of the remote-controlled aircrafts, several people laughed and talked happily about their toys; the small planes were some of propeller and other turbo-propelled, like the fighter planes.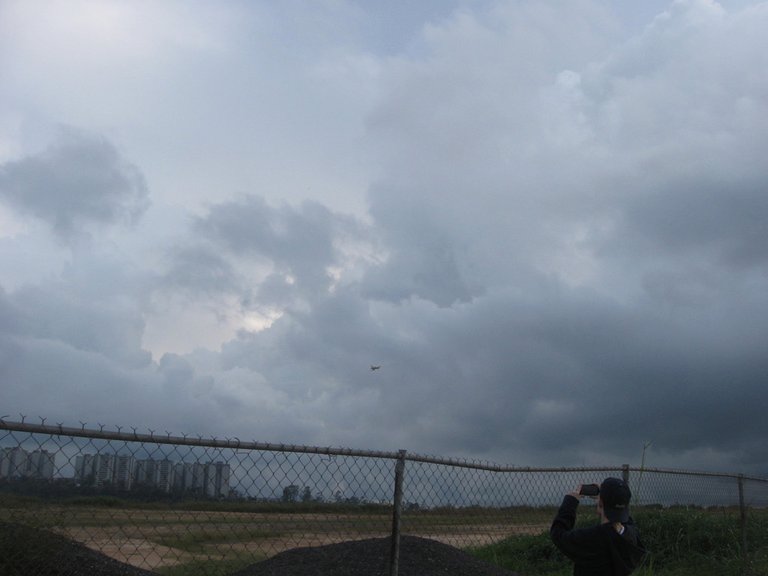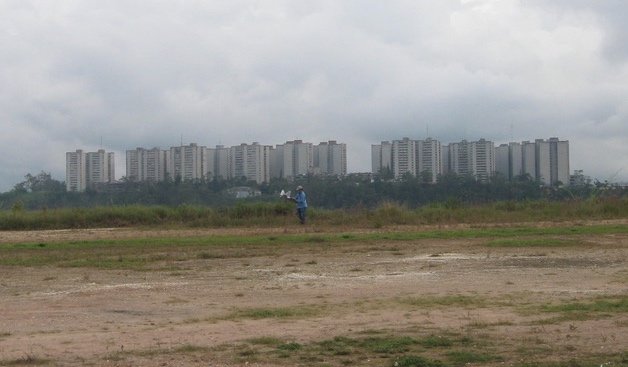 Edited Photography (Digital Closeup)
Our tour took more than two hours, my wife was at home and we had not had lunch, so we undertook the return. We had a concern, lowering the steep slope. We have been very sedentary, and we could hurt each other. Fortunately, some people who went up another path kindly indicated the alternate way to go down. If I had known before, we would have gone up from there, well, I don't complain about the experience, I enjoyed it a lot with my son.
Thank you very much for reading me,
See you next time: Wednesday Walk.

Photography:
| Camera | Canon PowerShot A590 IS |
| --- | --- |
| Location / Date | San Antonio de los Altos - Venezuela / Nov 6, 2019 |
| Settings | Automatic |
| Edition | No |
| Photographer | @janaveda |