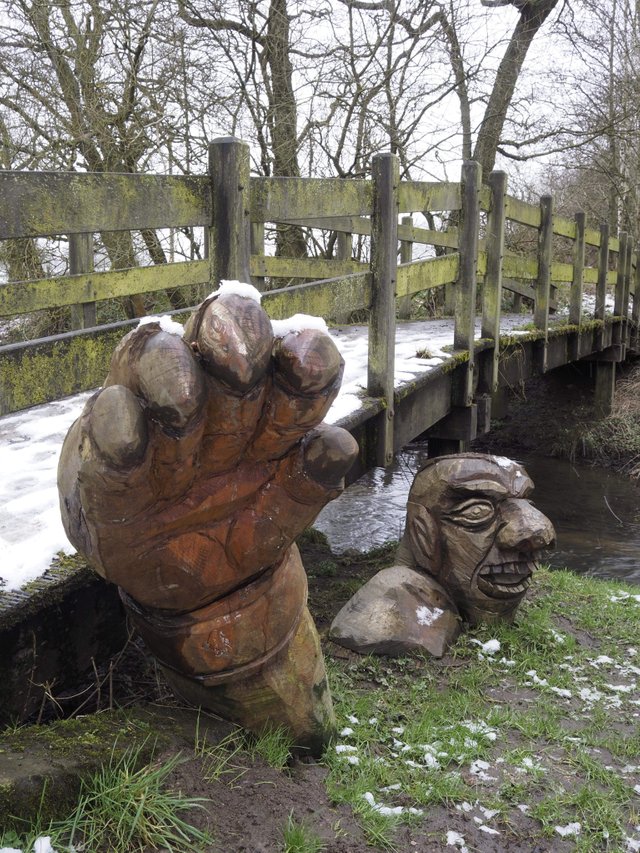 Today, we decided to walk part of the new Hog's Trail which has some interesting wood sculptures along the way. We wanted to see the new sculpture, the troll at Troll's Bridge.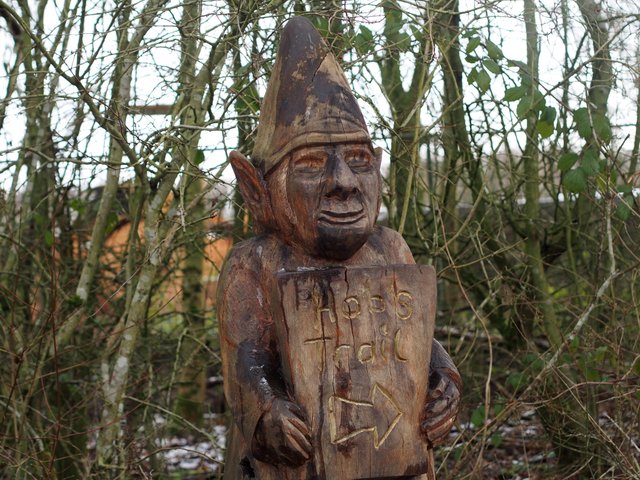 This little chap was at the start of the Hog's Trail. The trail has hob characters along the route to encourage children to visit the reservoir. The sculptures are carved by local artist Andrew Frost.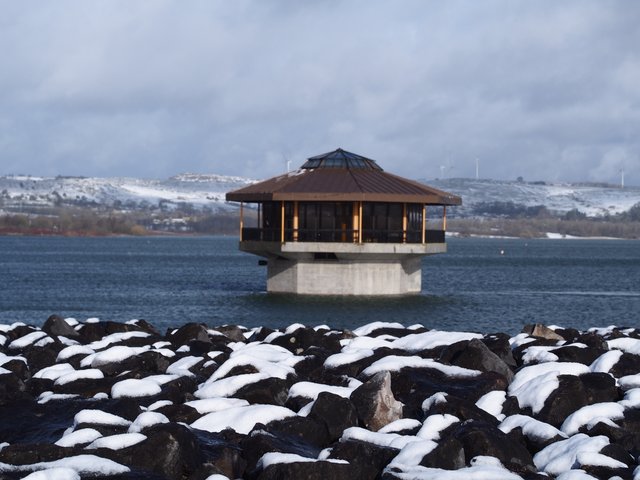 We came back along the dam of the reservoir. I can't tell you how cold and windy it was. My cheeks were that red, I looked like I'd been nuked!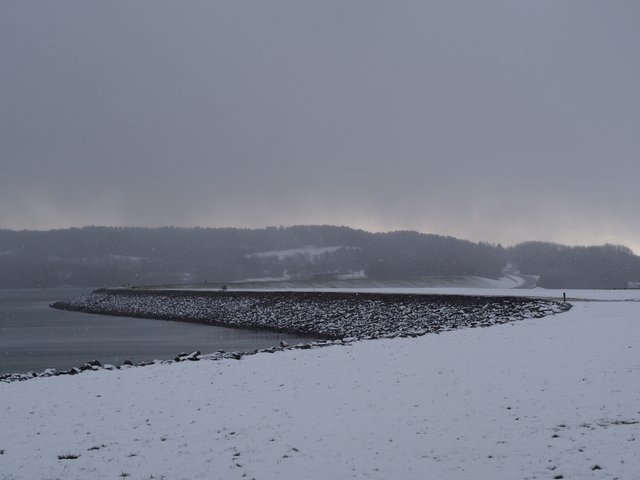 To finish the walk off, a hot meal at the reservoir restaurant was most welcome.
#wednesdaywalk initiated by @tattoodjay.
Photos by @ellenripley - Julie S. All rights reserved.