Howdy folks and greetings from the Great Plains of North Texas!
There was an unusual weather situation on a section of Lake Erie a couple days ago that left many homes completely encased in one to two feet of ice!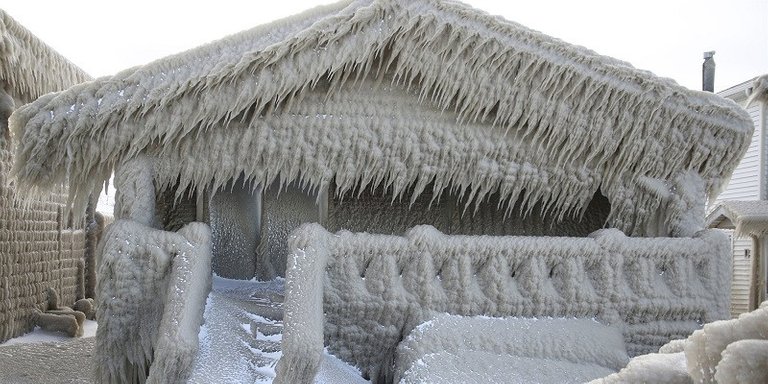 source
This happened along the shore at Hamburg, New York. Residents woke up to a dark house because all the windows were covered in a thick, grey, layer of ice.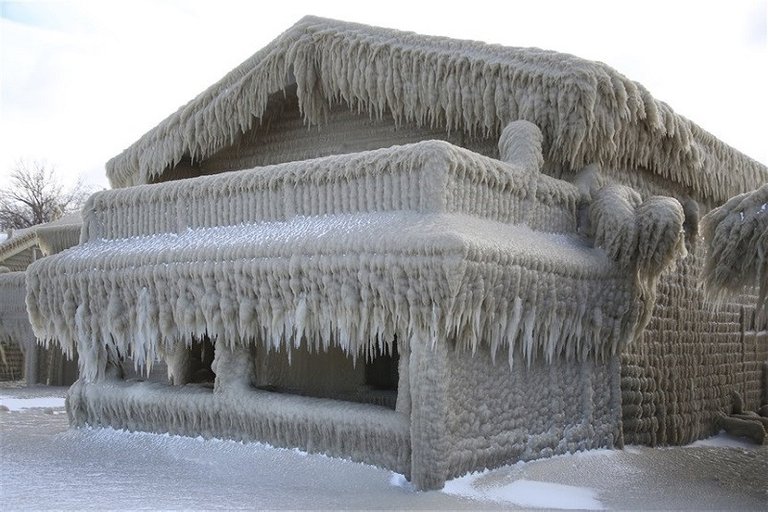 source
The local weather service said this hasn't happened since the 1970's and even then it wasn't this bad.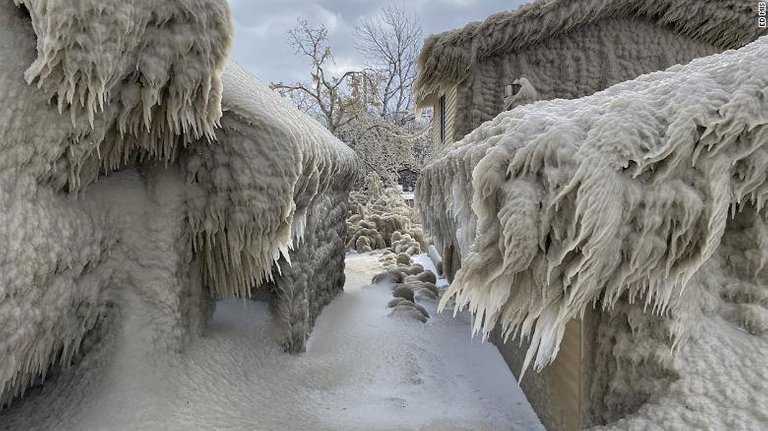 source
How it happened
Because of the mild temperatures this winter, the lake, which is normally frozen over, was not it's normal sheet of ice.
So when 50 mile per hour winds came in, combined with below-freezing temperatures, the spay from waves hitting the shore was extremely heavy.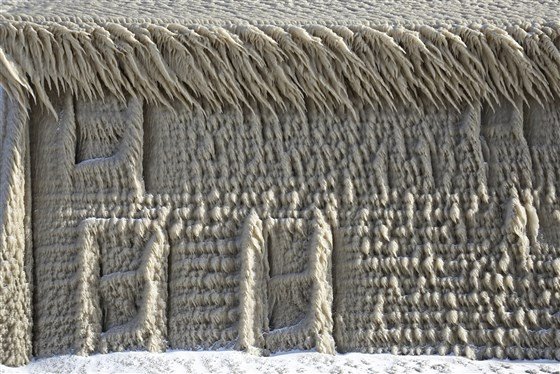 source
And you can see the results.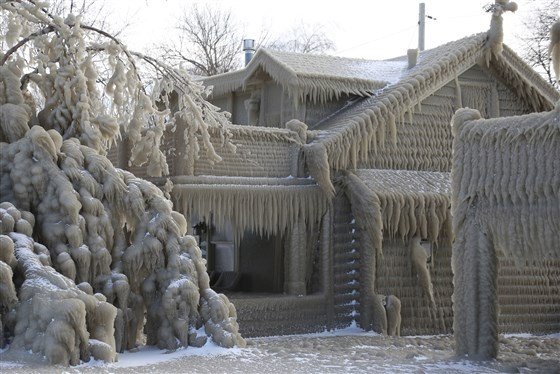 source
The residents had to chisel their way out and those who were not at home during the storm had to chisel their way in!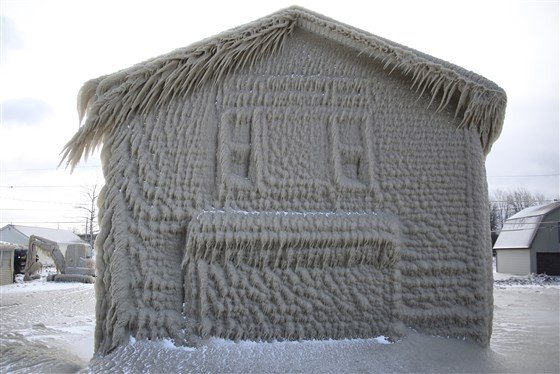 source
Damages will have to be assessed after the ice melts. The police were keeping curious people away from the homes, photographers were especially interested in taking photos of the unusual ice patterns: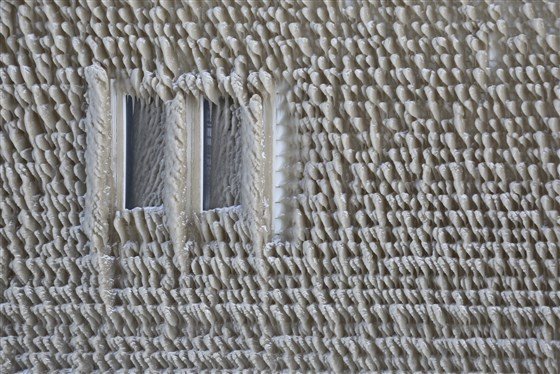 source
It IS pretty amazing ain't it? With a type of beauty all it's own. I can imagine calling in to your office saying you were "Iced in!"
This is an instagram shot that the Hoaks Bar and Grill put up. This is an outdoor bar. It's surreal and pretty nice looking: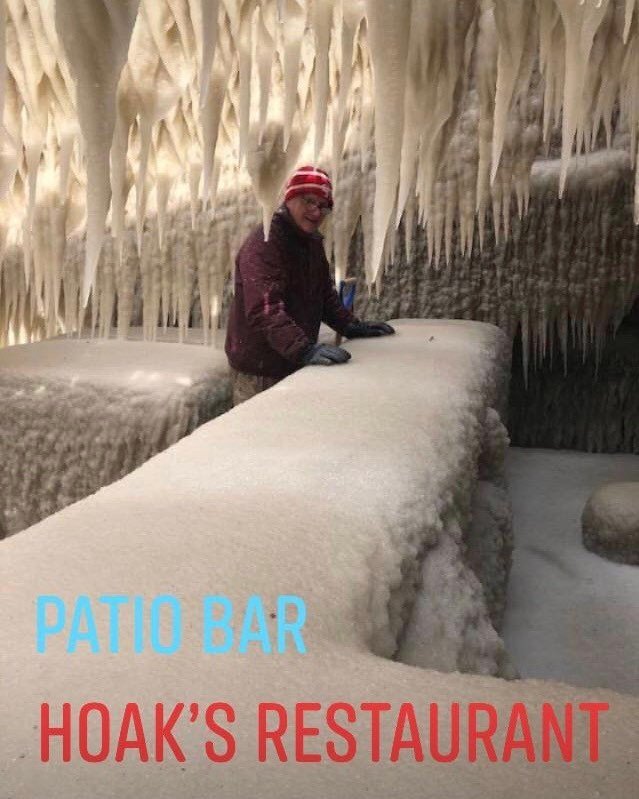 source
Unfortunately alot of trees were damaged: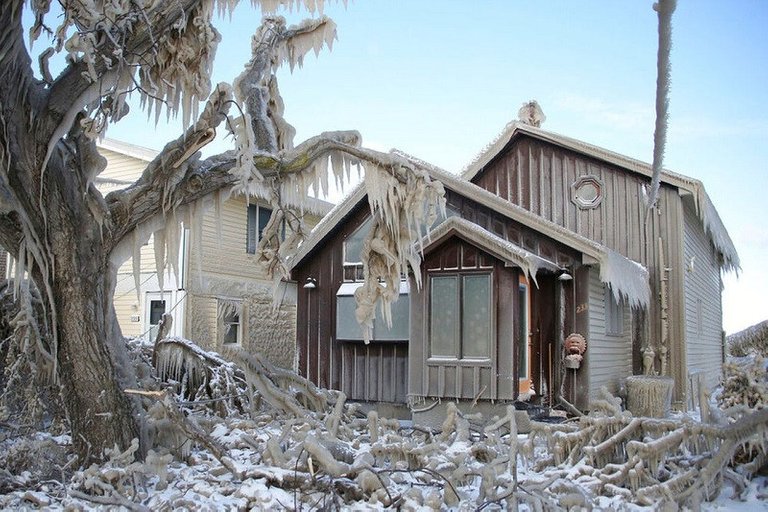 source

I doubt if there was a vehicle that could stay on the road!
A special thanks to @sunlit7 for telling about these crazy ice houses!
Thanks for stopping by folks, God bless you all!
-jonboy
Texas
PS- check this out guys. This photographer from the U.S. has been visiting and photographing Cheetahs in South Africa at The Cheetah Experience which is a sanctuary for endangered species that breeds Cheetahs.
After he'd gain some trust he laid down to take a nap under a tree and one of the Cheetahs laid down and snuggled up with him!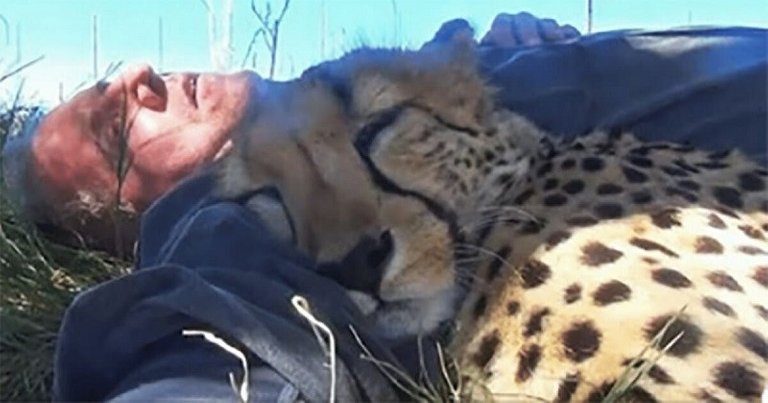 source
He was so surprised by that but the Cheetah, a female named Eden, decided she liked him! Cheetah females are like any females.. very picky, elusive, and hard to get close to. lol.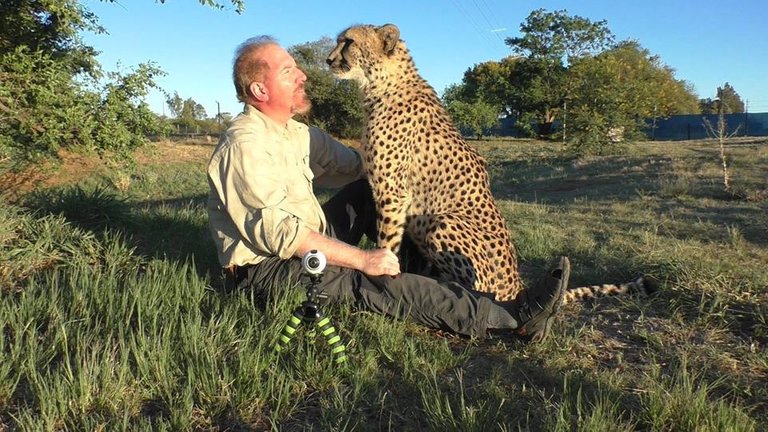 source
Now they are very close and she loves hanging out with him.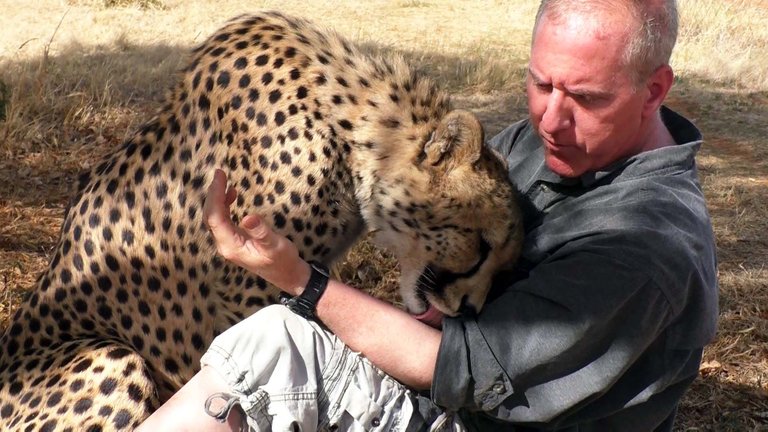 source
He works full time in the United States but saves every penny to come to South Africa as often as he can. You can see why.