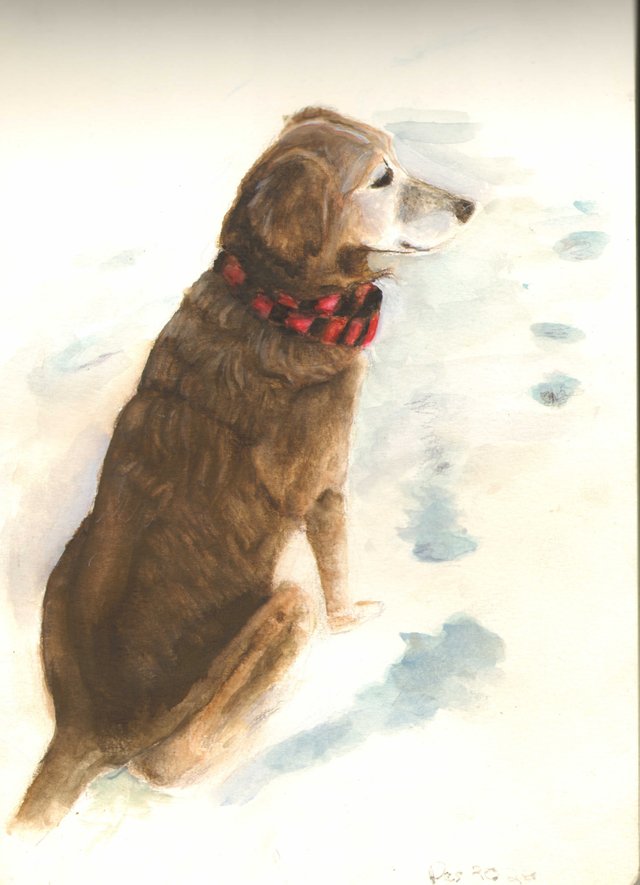 A friend of my father's recently requested a portrait of his daughters furry friend Tobey, who was getting on in years. He sent me a photo of the beautiful red-head enjoying the snow, so I decided water color pencils and gouache might best capture the image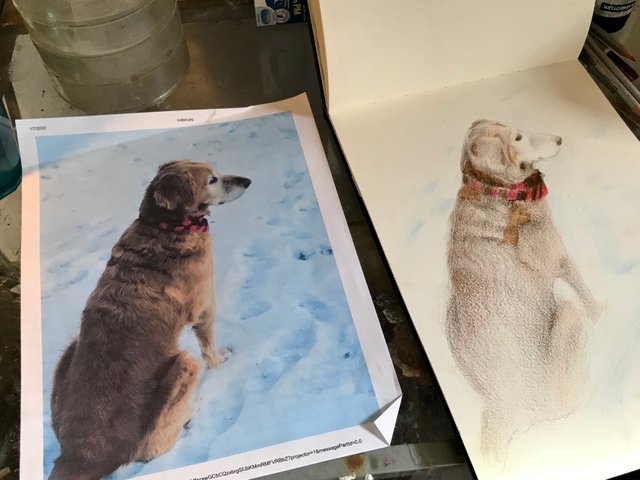 I don't like to trace because that takes away from the magic. I printed out the image, measured a few key points and began sketching in his face and fur.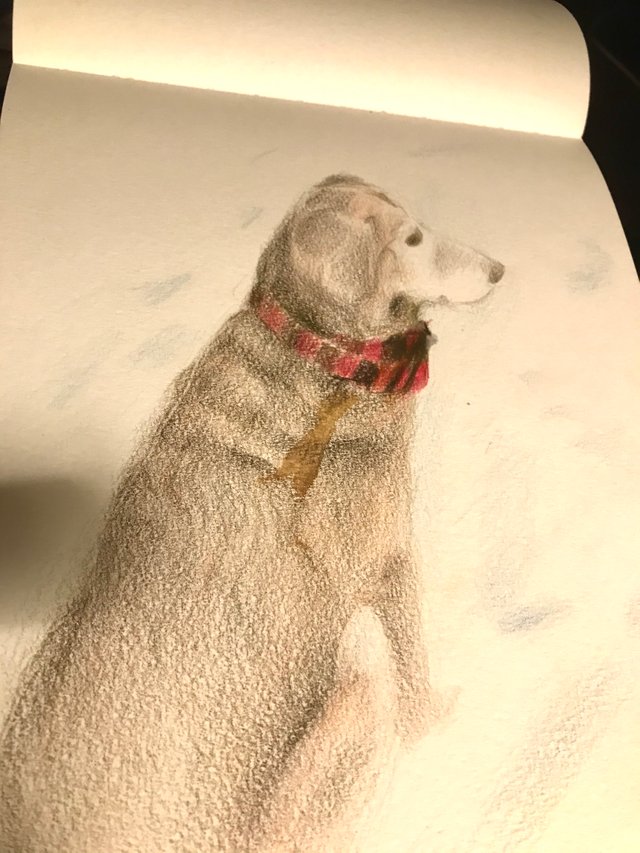 My next step is to begin washing in the color. This is a messy, ugly step that takes away some of the nice qualities I achieved with the pencil, but if is necessary to move forward.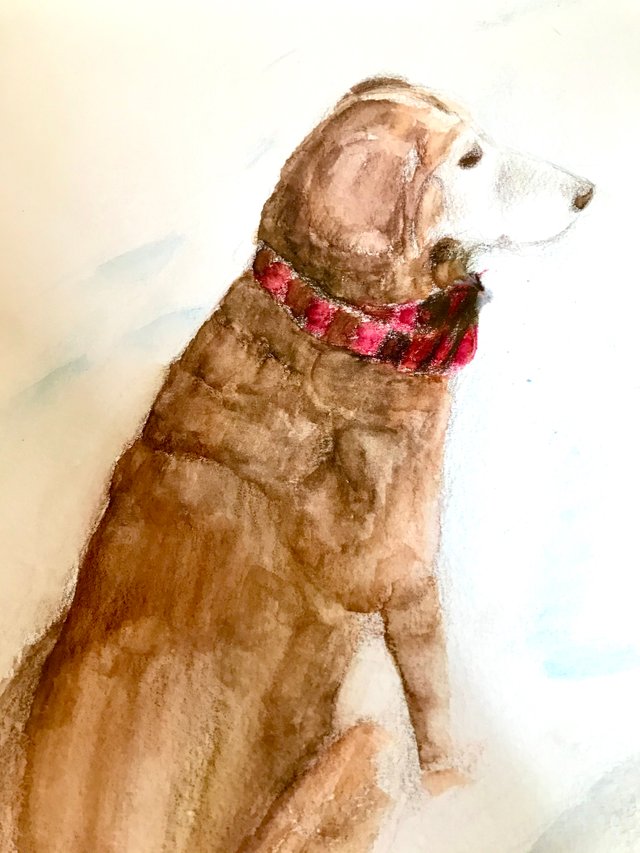 Then I slowly begin to go in with the gouache; alternating with occasional pencil work.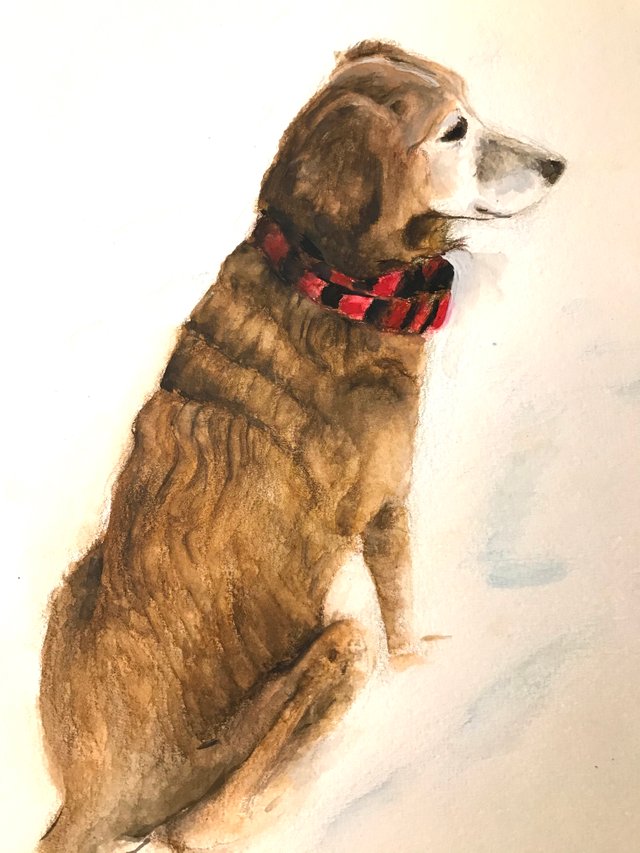 I find myself alternately improving and destroying the piece until I start tearing my hair out of my head, then I watch a documentary on Andrew Wyeth for inspiration. Watching the process of an artist I admire is always inspiring to me; and while this is no Mona Lisa; I am happy enough with the final results.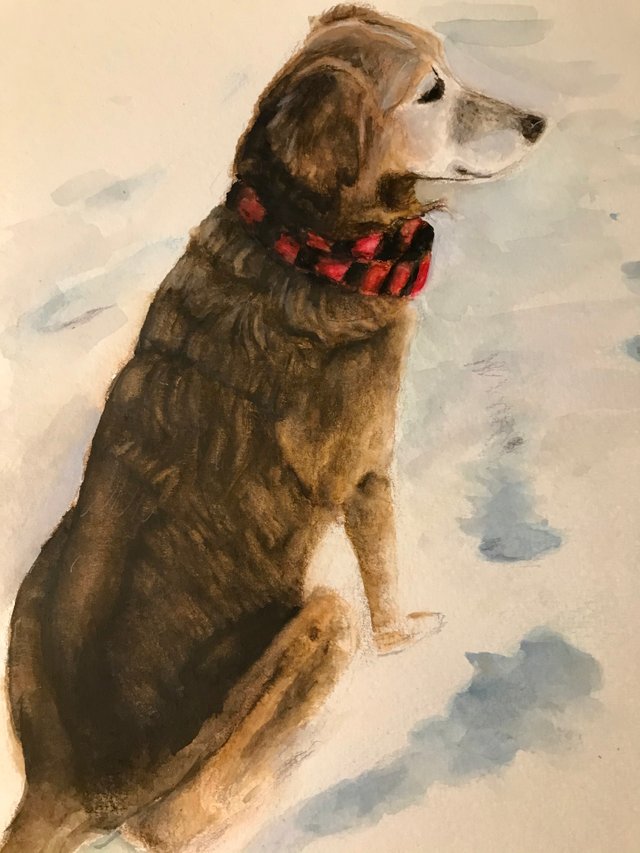 Have not heard back since I mailed the piece; I hope it was received in good condition.
Here is how it looked on the pad before it was removed.