There are a few places in Switzerland that we show to all our visitors. One of these places is Amden. It's very easily reached by car, you only have to walk for about 30 minutes to get to the observation platform and the trail is almost flat, there is a restaurant with local food on the way, it's not crowded, you can get there by a wheelchair as well and the views are spectacular.
I like to say that this is the Alps for the beginners 😊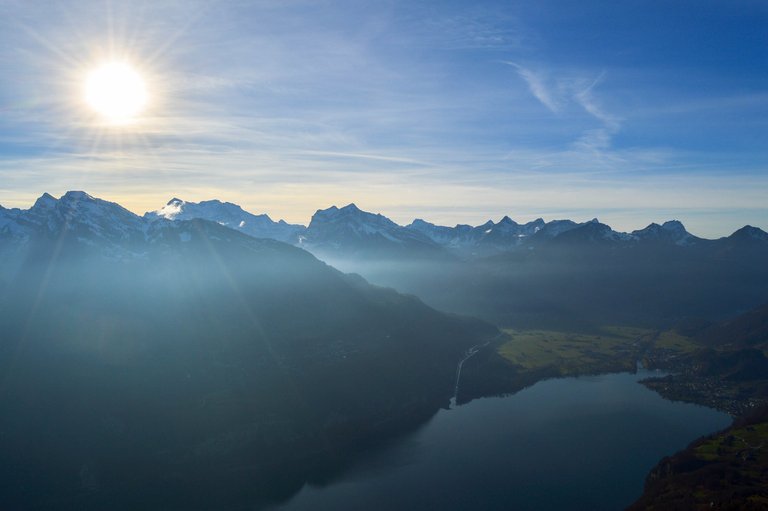 There is a large parking place at the beginning of the trail. From here you can choose from a few trails with various difficulty level.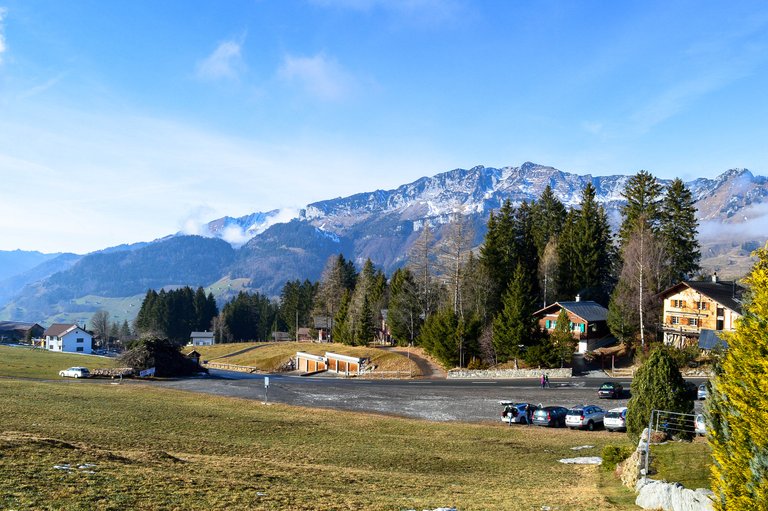 On the right side of the trail to the observation platform there is the Mattstock (1936 m). It's located in the Appenzell Alps and if you zoom in you will see numerous avalanche installations. There was a terrible avalanche accident in 1844 and from that time Amden was hit by several smaller avalanches. This is the reason why the barriers were built and now the avalanches are finally under control.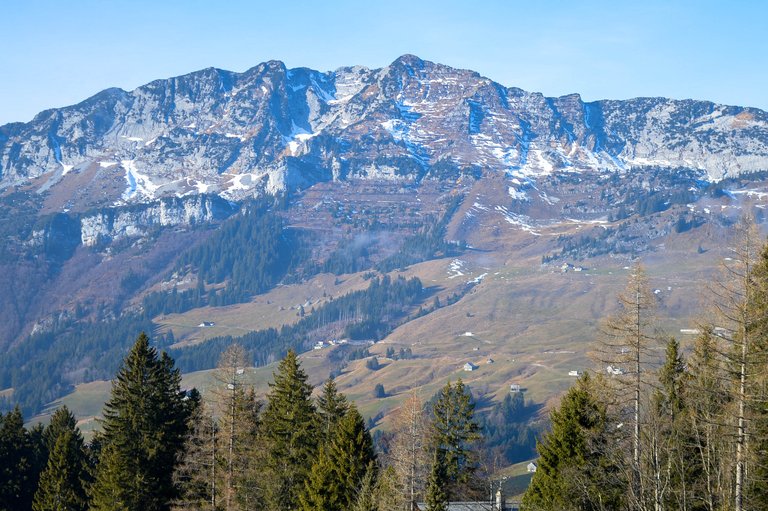 On the left side we can see the mountain massif of the Glarus Alps called Mürtschenstock (2441 m). It's overlooking Walensee which we will get to see soon.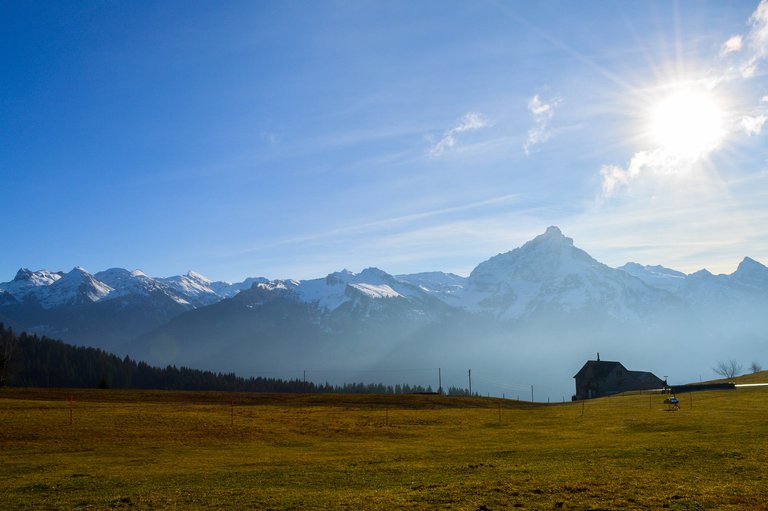 There are many farms and small holiday houses on the way. We were planning to rent one of the holiday houses with our family and spend a couple of weeks here in winter but we haven't managed yet.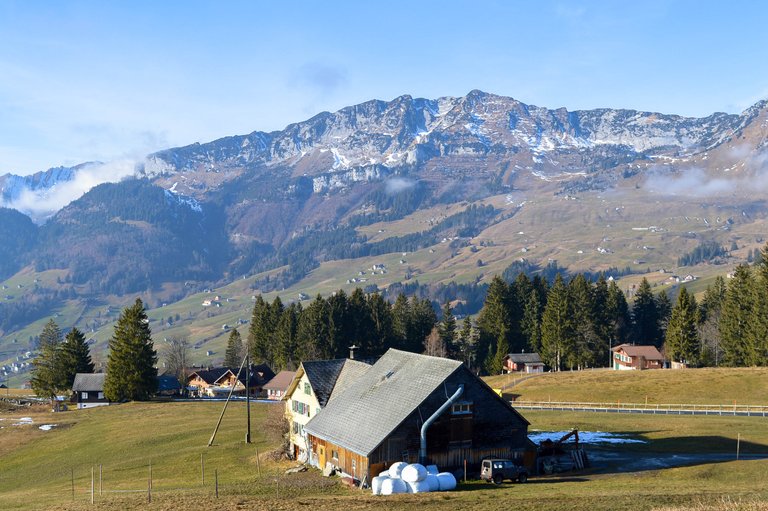 It looks like winter is coming. There are no leaves on the trees anymore and it has snowed here already as well.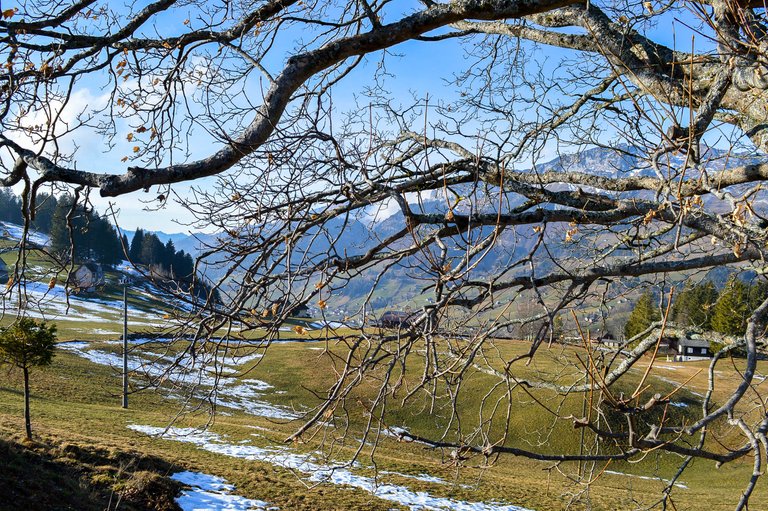 Speer (1951 m) is the highest mountain in the Appenzell Alps. It is easily accessible and the summit is popular for its beautiful panoramic views. You have to be careful there as the slopes are steep and the hiking trail is very narrow. You don't want to slip off the trail.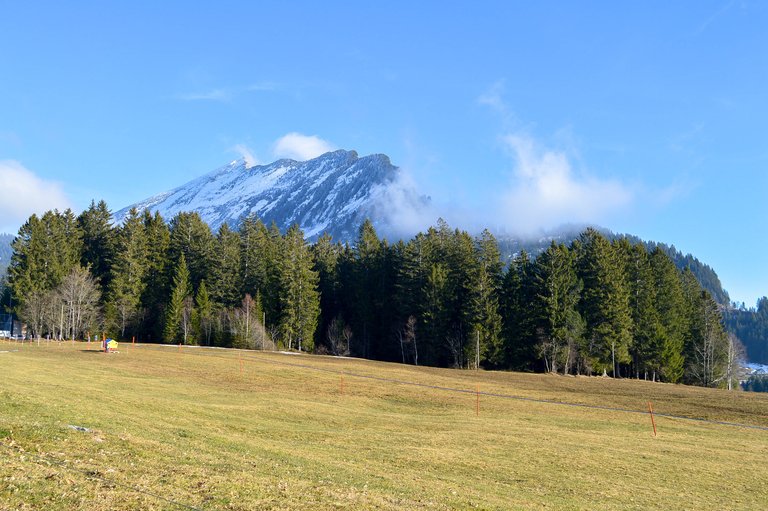 In the valley, at the foot of the mountain range is the Walensee.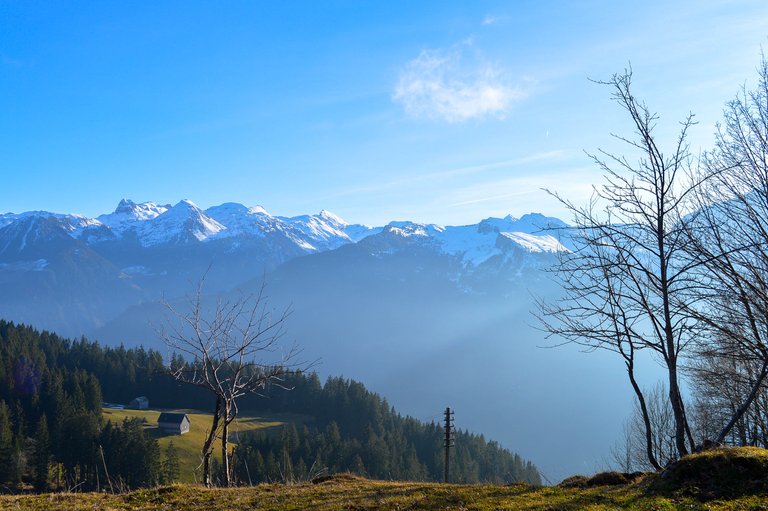 At the places without sunshine there are still traces of snow. We saw some kids having fun there. I personally wouldn't do it as I know that it's a place where cows graze on grass, so you probably know why I wouldn't go there 😊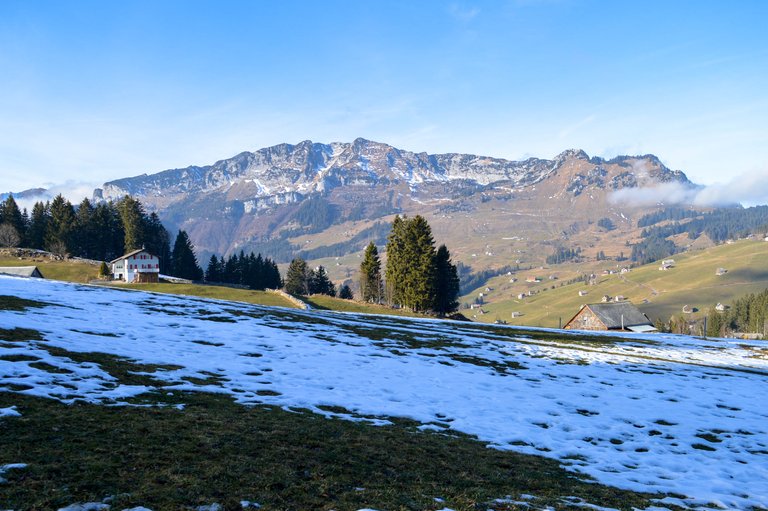 Many places to visit...
This little barn is adorable. It's been abandoned for ages and I think it's just there for tourists to take some photos.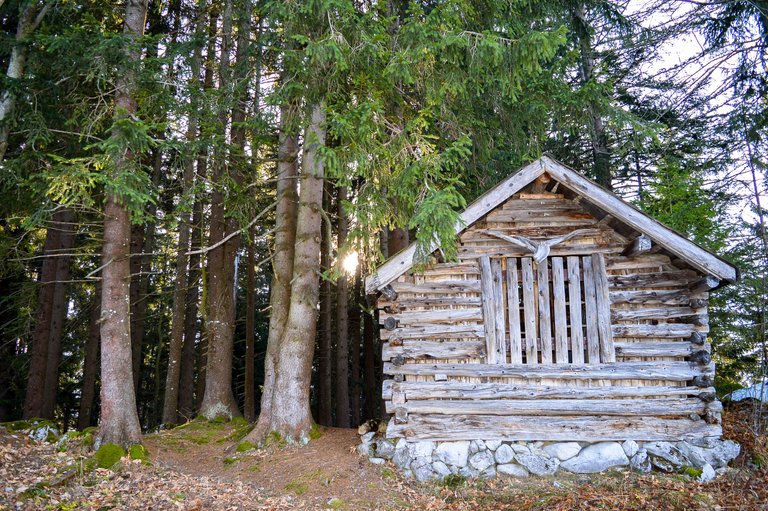 And we reached the observation platform. I like that there is a board with the peaks that we can see from here. This is how I learned to orientate in the Alps a little bit.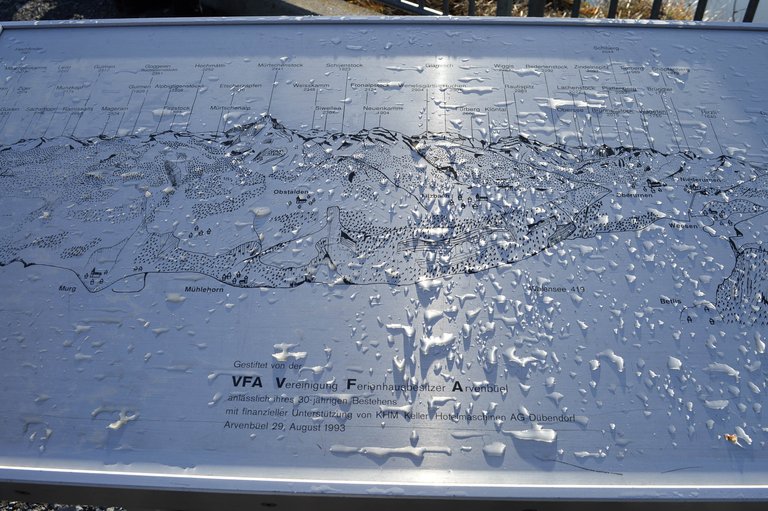 And here we go! Walensee! It's such an amazing place surrounded by mountains which seem to be growing straight out of its water. It's also very often covered with light fog which makes it look magical.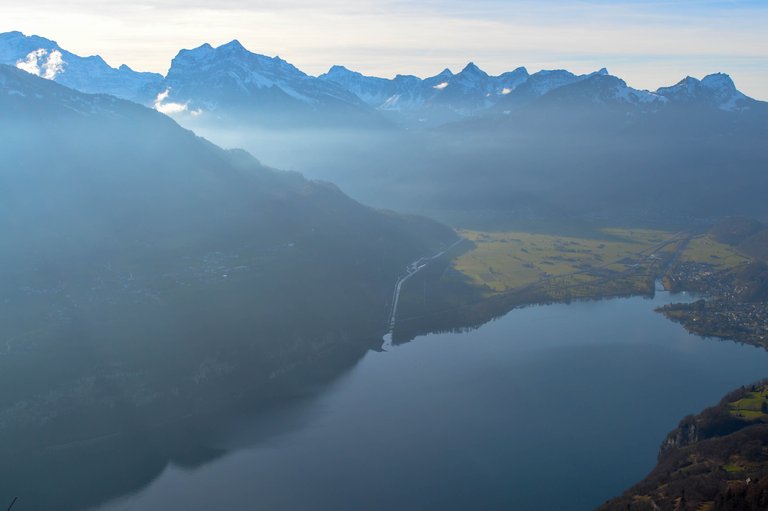 Thank you for visiting!
Cheers!