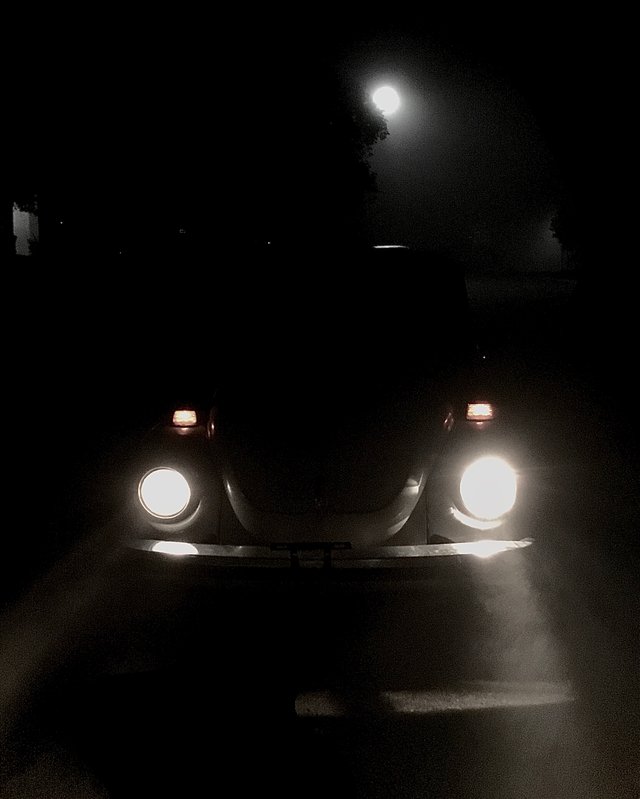 Owning a car that is several decades old is a test of love and commitment.
A group from my ladies VW group decided to spend our day and money getting air schooled and I can't say enough what a valuable decision it was. We left feeling not only more familiar with our dear cars but also confident that we can love and care for them to last for more years and happy memories to come.
My 78' was the youngest of the lot. I was feeling confident having driven from Los Angeles to San Diego through stretches of steep climbs. My granny of a car zipped past newer cars. I felt mighty strong and beautiful and arrived on a foggy night after a three hour commute.
I wished I took some morning fog photos but I had a new commute heading an hour north for the 9am vw meetup. I arrived at the workshop with a slightly smoking car. I was mortified when I opened up my engine and found a heater pipe ripped.
I had arrived on a prayer! I didn't blow out into flames going 75mph. My guardian angels were looking out for me.
R, our teaching specialist of the day gave a comforting word that I will be able to make it home in one piece and class began.
First lesson was to learn how to prevent getting the oil or generator light from turning on by getting a primer on our respective engine designs. We got our gloves on as we opened and took apart our distributor, rotator, and learned to check our points. Our nerve got tested when we quickly moved onto learning how to adjust the valves. We all got under a car with tools that none of us were familiar with.
"What's this doohikkie?"
"Ahhh. A feeler gauge."
"I got you one for your birthday."
"Wow. Now I know what to use it for."
Trading turns and helping one another while R kindly guided us, we met one another's cars and found something to troubleshoot. And then we piled in for a drive in each vehicle: a beetle, a super beetle, a super beetle with fuel injection and a vw bus. We joked about how many clowns can fit in a bug and agreed that we can fit at least 7 comfortably. More, if we utilized laps.
We made a field trip to an auto parts store and wasn't surprised when they said I would have to order and wait a few days to receive a replacement heater pipe for my car. We bought duct tape instead. R told me how to repair the remainder of pipe I had and how to re-fasten it to it's spot. He surveyed my fix and told me that he reckoned the pipe would be good for a couple of years now.
I told him that he should have a workshop of everything duct tape can fix on a vw during an emergency.
We learned how to change our own filters, adjust our valves, and how to adjust the timing if our engines are idling too high or too low among other things. It was an empowering day. Lots of high fives were exchanged among my vw sisters. We learned a lot from one other and one another's cars.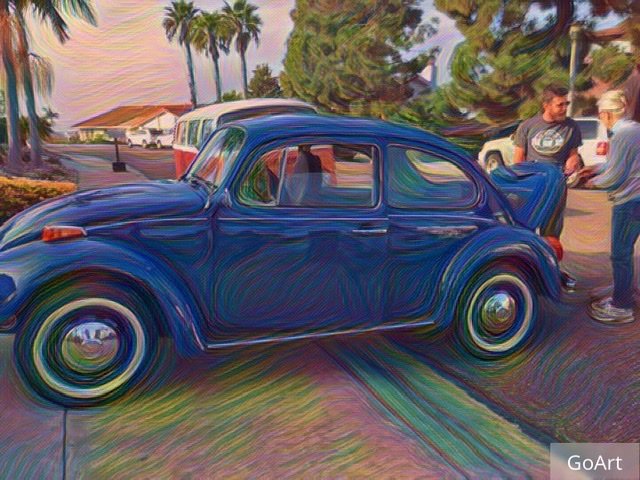 Mysteries were SOLVED.
If there is such a thing as a detective that can figure out a mysterious issue with any VW, R, is the man. I wish I had photos of the shocked faces as problems were sorted out. Many issues were fixed by our own hands as R guided us and explained the science, physics, and engineering behind the issue.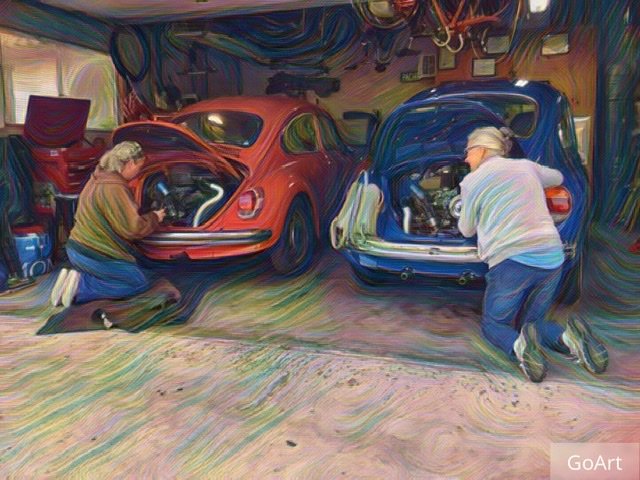 By evening, we were all transformed from women who loved our cars but were intimidated by not understanding them like a mechanic, to women who were excited to be proactively involved with the care of our own cars and maybe even take them on cross country road trips. Air school education by R gave us confidence and boldness. From nervous and intimidated, we became excited and curious within hours.
You want to feel empowered? Take a workshop on how to care for your car.
I've zip-lined, been in a shark cage, and sky-dived. Learning how to care for my car is up there with that fun stuff. There was a bit of fear, some adrenaline rush, and then the sense that you were part of something very cool afterwards.
If you own an air cooled vw, get air-schooled. R travels across the nation. He's amazing!
JNET
Past VW posts:
https://steemit.com/vw/@jnetsworld/trinitys-1st-cruise-treffen-2019-dpltaxnz
https://steemit.com/cars/@jnetsworld/the-foolishness-of-new-2018-05-19-02-38-28
https://steemit.com/beetle/@jnetsworld/love-is-not-reckless-2018-04-28-23-27-03
https://steemit.com/vw/@jnetsworld/fire-engine-red-beauty-2018-04-03-22-31-11
https://steemit.com/vw/@jnetsworld/i-drive-a-happy-car-2018-03-30-18-46-59
https://steemit.com/cars/@jnetsworld/three-vw-bugs
https://steemit.com/vw/@jnetsworld/just-in-time-for-convertible-weather
https://steemit.com/life/@jnetsworld/celebrating-anticipation
https://steemit.com/vw/@jnetsworld/classic-meets-the-future
https://steemit.com/vw/@jnetsworld/history-of-the-vw-beetle
https://steemit.com/cars/@jnetsworld/gta-collision-center
https://steemit.com/vw/@jnetsworld/fender-bender-christmas
Posted using Partiko iOS