Hi guys,
I've been meaning to do this for a little while now, but seeing this tweet made me come and do this right now, I have plenty to be getting on with, but this is more important.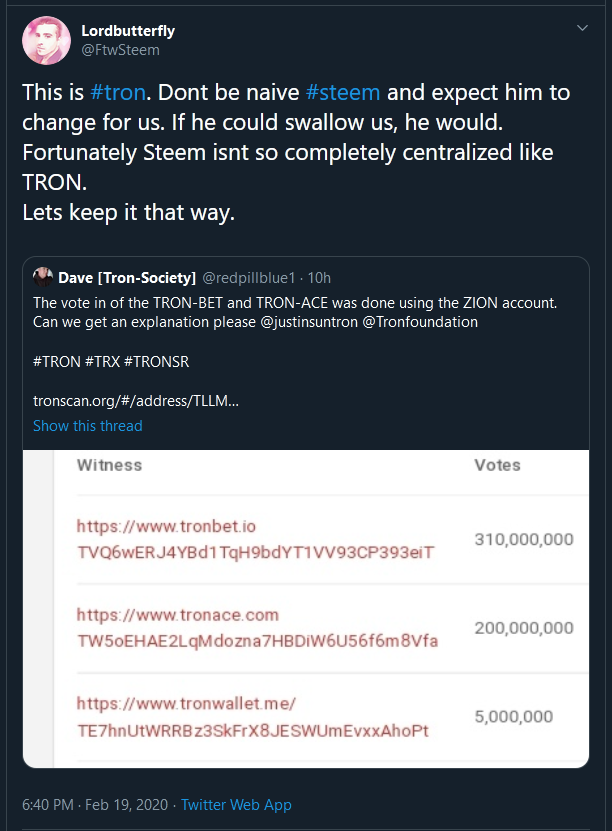 Do we want this on our chain? Hell naw.
What can we do? Vote using all 30 witness votes or proxying them to a trusted party like cadawg to manage votes for you.
To help us get more people active in witness voting, I may be offering prizes to those who are voting 30 witnesses (or have just started voting 30 witnesses) or have Proxied their votes to an active witness voter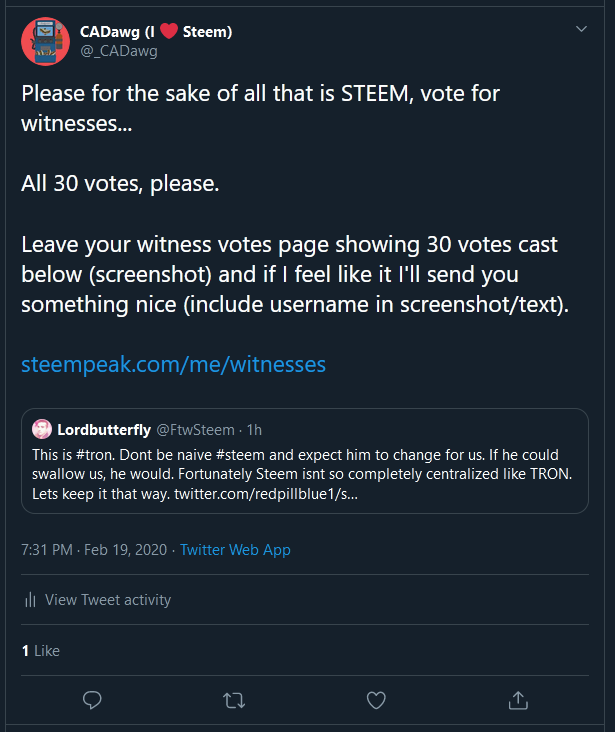 If you don't have twitter, you can do as the tweet says down below and I'll still consider you for a nice little treat 😁