Damn.
This space can really change up on you.
If you haven't heard yet, the much (or less) anticipated Voice By Block.One is no longer launching on EOS Blockchain. Whaaattt!!.... I can't say i am surprised, this project has been questionable for a hot minute now. I am however still curious if they will still launch on Feb 14th as they promised a few weeks ago.
Voice has not only promised to be Steemit 2.0 , but also a Facebook-challenging social network. At this rate, I am not sure it will be either of those.
According to Coindesk, Block.one failed to explain what changed between June and December, and a spokesperson declined to elaborate further. Trouble in paradise? Only time will tell. I am however very curious to see how this project unfolds. Are there still chances of it launching on 14th Feb?
In late November, Dan Larimer, the architect of EOSIO, delineated mistakes made in the assumptions governing applications built for EOS meant to optimize computing resource allocations. Not long after, the company announced Voice would start off on a private deployment of Larimer's software.Source
If you would like to read more on this then read this article by coindesk....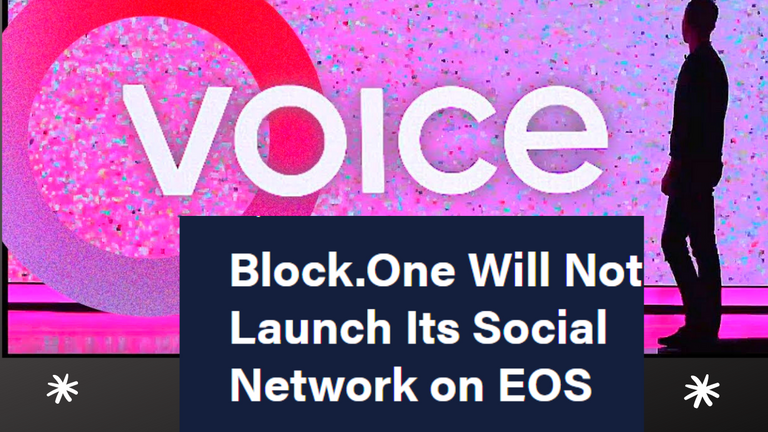 What do you think is going on?
See you on the Next Post!