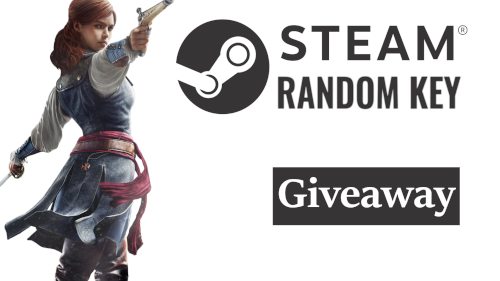 ---
Mit HSBI-Share
Dieser HSBI-Share wird mit Hilfe des Random Hive Picker von @snackaholic unter allen Gewinnspiel Teilnehmern verlost. Dazu müsst ihr nicht mehr machen wie sonst auch.
Einfach nur an der Key Verlosung mit machen und schon seid ihr auch bei der HSBI Verlosung dabei.
Dieser HSBI Share ist unabhängig der gezogenen Random Zahl für den Steam Key!
---
Dies Woche geht der HSBI-Share an @no-advice

Mitgemacht hatten

---
Die Gewinnzahl der Steam-Key Verlosung #096

Glückwunsch!
---
Die Auswertung
---
Danke an alle bisherigen Teilnehmer!
@altonos, @alucian, @bitandi, @carita-feliz, @ciderjunkie, @city-of-dresden, @dera123, @freemonster, @gammastern, @hatoto, @jeyf123, @kryptodenno, @lammbock, @loliver, @mima2606, @misterc, @momekato, @muscara, @mylka, @nerdtopiade, @no-advice, @olliranks, @ozelot47, @reiseamateur, @schlees, @sirminealot, @slabakbg, @tavalero71, @thebluewin, @thehockeyfan-at, @wer-gewinnt, @zekiz
---
! Neues Spiel neues Glück !
---
Der Ablauf / Die Regeln
Eure Reputation sollte 30 und höher sein.
Gebt einen Upvote bis Sonntag (21.02.2021) 12:00 Uhr und schreibt eine Zahl zwischen 1 und 100 in die Kommentare.
Dann benutze ich ein Online Randomizer um die Gewinnzahl zu bestimmen.
Wer dieser Zahl am nächsten ist, hat gewonnen.
Wenn mehrere gleich weit von der Zahl entfernt sind, lasse ich mich nicht lumpen und gebe mehrere Keys raus.
Der Gewinner bekommt dann eine verschlüsselte Memo mit dem Key ins Wallet geschickt.
Der Gewinner wird im nächsten Giveaway Post bekanntgegeben.
Und hoffentlich postet dann der Gewinner in die Kommentare, was für ein Spiel es ist.
---
Also dann viel Glück.
---
Member of Opfergnome-Witness-Team on Blurt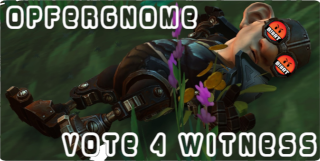 Feel free to vote for us!