Pirohy have always been my favorite meal. It's like ravioli, just with different shape. I love Slovak meals. They are not the healthiest ones but so tasty and comforting!
Traditionally, we make pirohy filled with either potatoes, sheep cheese, sauerkraut or some jam. I remember eating them when I was staying with my grandma long time ago. She would make a huge bowl full of pirohy with various filling for 8 people and we would all sit around the table and eat them directly from the bowl - sweet memories. I wish my grandma could still cook for me.
I've started preparing them just recently as ingredients here are different to what I'm used to and I'm usually disappointed with traditional meals that I make here. I came up with a solution for different taste. I can prepare traditional meals with a twist and then I will not expect that they will taste exactly like the ones that my grandma used to make. And it works perfectly!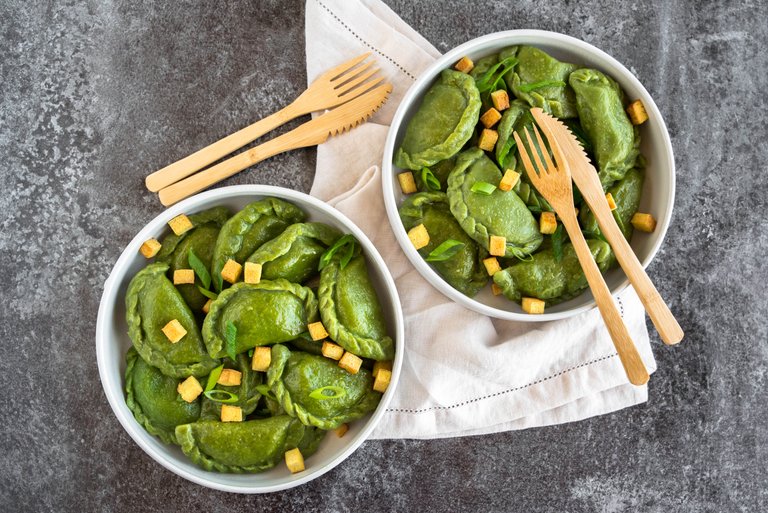 However, from my experience, it's not easy to develop a recipe where you use some dough. My grandma would use all purpose flour only, but I wanted to get fancy and combined all purpose flour with buckwheat flour. I also like color on my plate, so thought that spinach would be the right choice for me.
It was very easy to come up with the filling as well. Mushrooms are in abundance here, so this was the absolute winner. I added some cooked potatoes, tofu, garlic, fresh thyme and oregano, and delicious filling was done.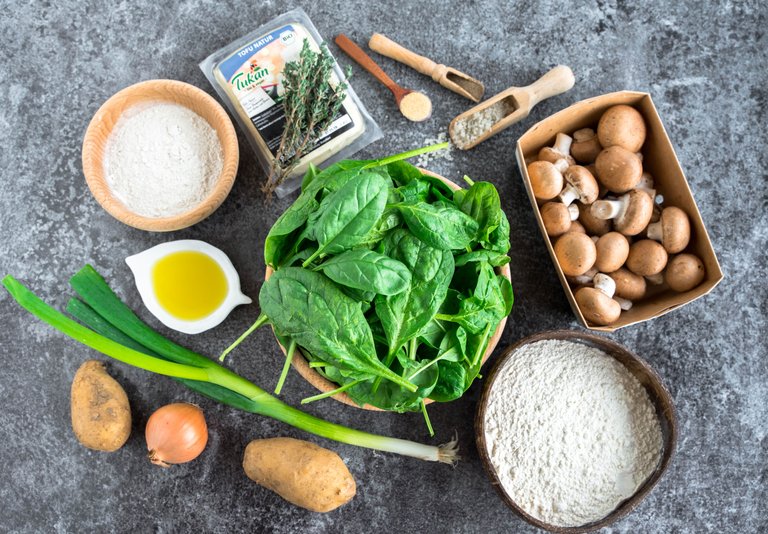 First, I started with the filling as it needs to cool down completely before using it. I fried mushrooms with chopped onion until golden brown and dry. Then I put it in the food processor and processed it until it was almost smooth. I also processed tofu to the same texture. Once I mashed cooked potatoes, I mixed all ingredients together.
Then I continutes with my dough. I blended spinach with water and poured the mixture in a bowl with flour and salt.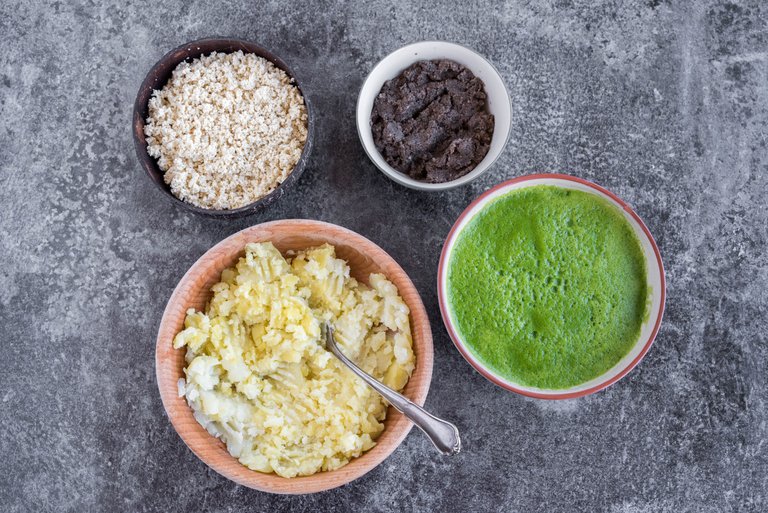 I formed my dough in the bowl and moved it on the rolling plate. It was a little bit sticky, so I added a bit more flour and kneaded it for a couple of minutes. Then I divided it into 4 pieces.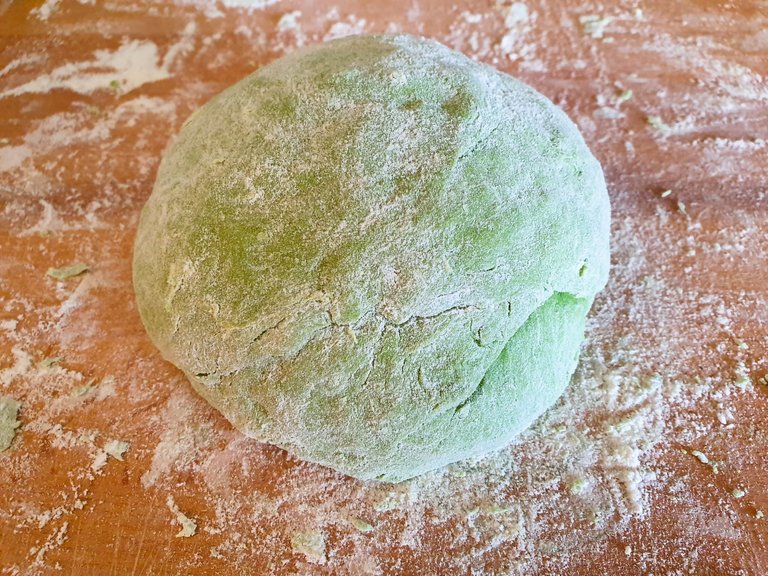 I rolled out first piece and cut out circles with a glass. Then I added some filling and formed pirohy.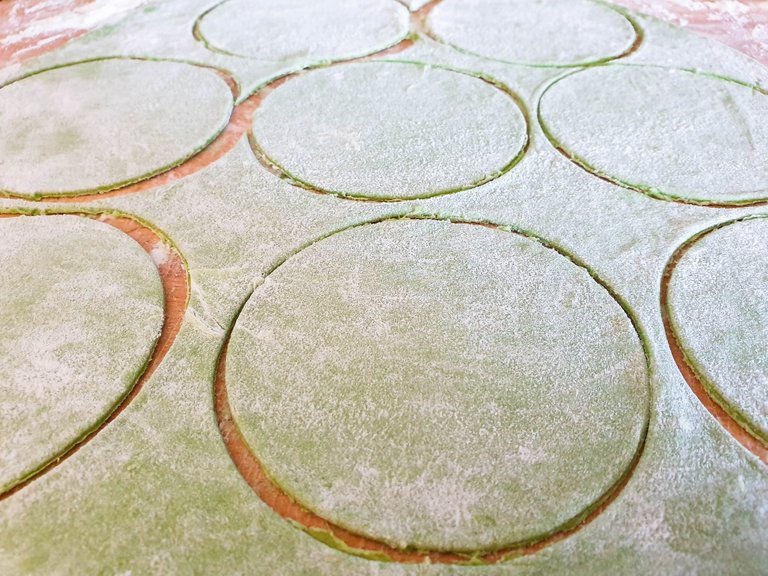 This is how it looked like. However, my proportions were not right and I didn't have enough filling for my 4th piece, so I made a few pirohy with sauerkraut that I had in the fridge.
And this is the reason why I can't share the full recipe yet as it's still in developing phase. I have to make more filling, so that I can weight all ingredients properly.
If you have ever developed a recipe then you know that you have to try it several times before it's perfect.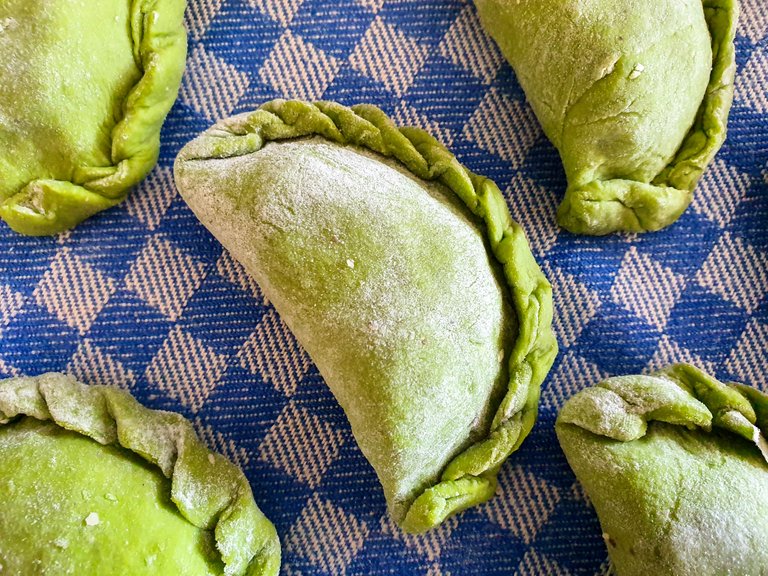 Then I boiled my pirohy for exactly 7 minutes.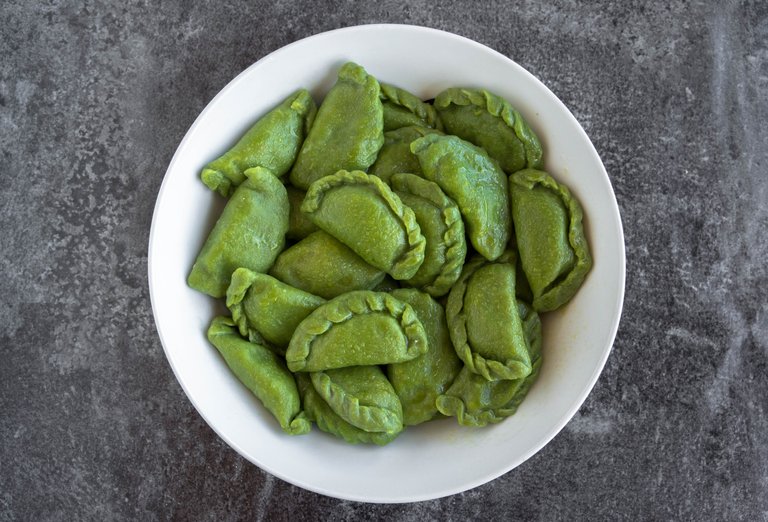 And added some fried smoked tofu instead of bacon. It was so good!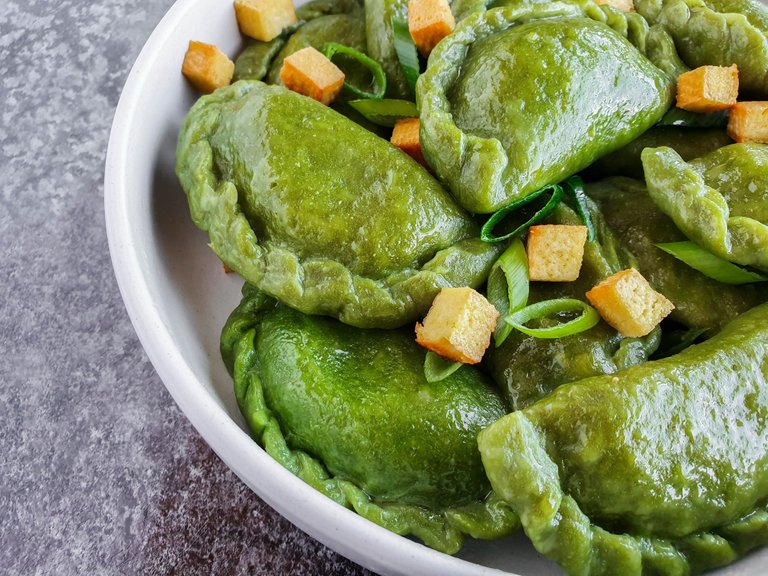 This is how the filling looks like. My husband liked it a lot, but I know that I have to do some improvements before I will be happy about it.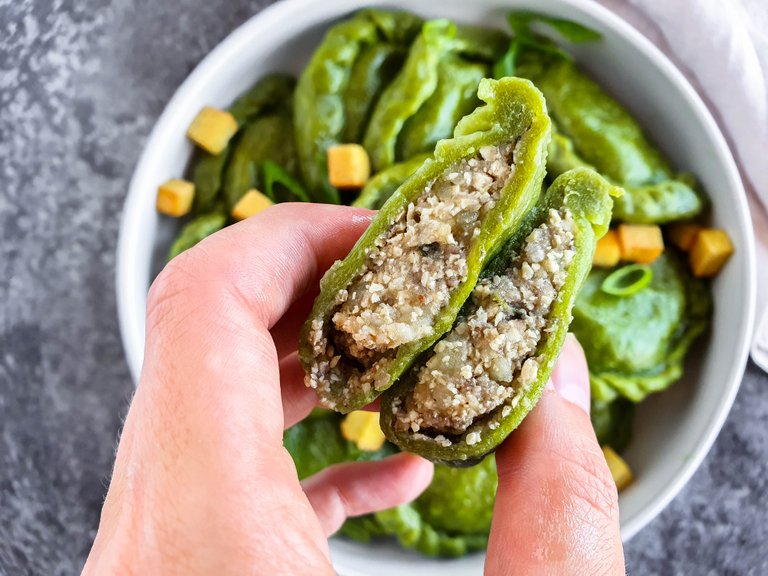 I will share the full recipe as soon as I have it.
Thank you for visiting!
Cheers!