Metanoia Market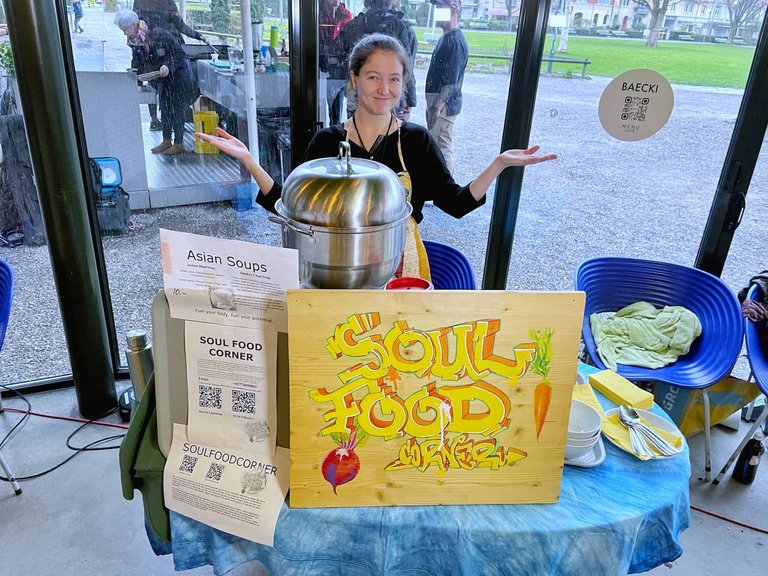 Metanoia Market
The Soul Food Corner was thrilled to be a part of the Metanoia Market last Sunday, which proved to be an exhilarating experience. The market featured booths dedicated to holistic health, sound healing, kids' zones, and live performances. It also brought together a diverse group of individuals who aimed to challenge the conventional status quo of the market and redefine it. The Metanoia Market reverberated on a contemporary frequency of interconnectedness, marking the dawn of a new age. It showcased the growing number of conscious people who are inspired to return to nature, question the true human values amidst the age of consumerism and our current digital paradigm.
Introduction
Join us on a journey of mindful sustenance as we take you back to the Metanoia Market at GZ Bäckeranlage in Zurich on March 19th, 2023. At The Soul Food Corner, we served two hearty soups that left a lasting impression on our customers. The Indian Dhal Soup, made with lentils and fragrant spices, and the Smokey Chop Soup, featuring Dashi, Shiitake, leek, smoked paprika, and minced Jackfruit and Pea protein granules, were a hit among visitors.
But it wasn't just the soups that stole the show. Our gluten-free bread, smoked pepper pesto, lemon curry dip, and wild garlic pesto with sprouts were also well-received by the crowd. Our unconventional food project received attention for our focus on offering more than just an alternative; we based our concept on research and providing a healthy cuisine free from inflammatory ingredients.
Join us as we share our experience at the Metanoia Market, and the joys of mindful sustenance.
Rich Soups and Healthy Dishes
Soul Food Corner is your go-to for nourishing and delicious dishes that promote gut health. Our new food project, starting on April 6th, features a variety of exotic salads with sprouts, fruits, and fermented vegetables, hearty soups with mushrooms, and quinoa salads with spinach or kale. We're passionate about creating healthy cuisine and prioritize research to offer more than just an alternative. Join us every Thursday for a new world of rich and healthy dishes!
.
Make sure you stay tuned and stick to our telegram channel.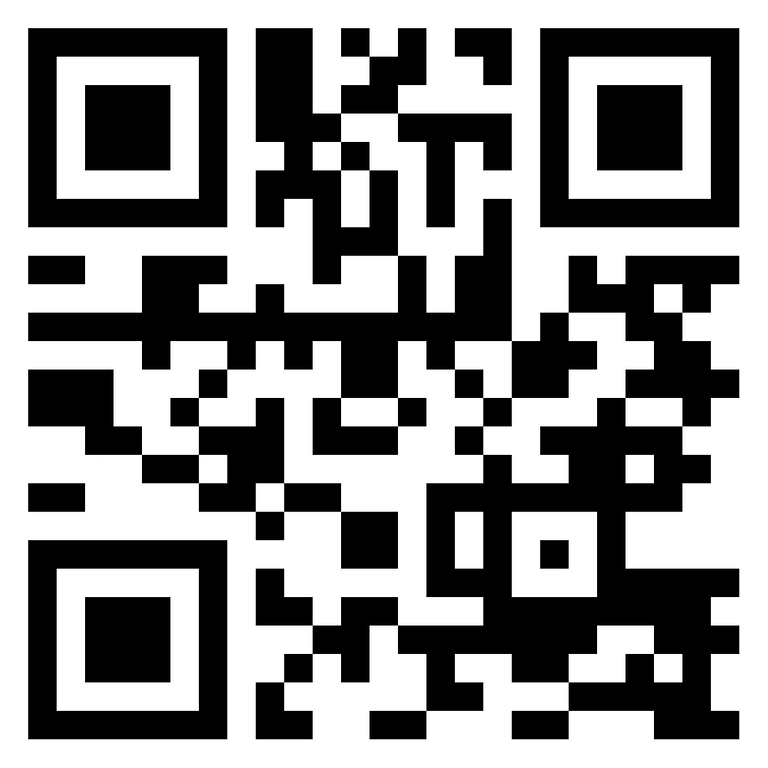 Our menu today:
Image
Date
Dish



19.03.2023

Asian Style Soups



Indian Dhal Soup or a Smokey Chop

Smokey Chop Soup dressed with roasted sesame and a home made gluten free bread, topped with either a smokey pepper sauce, a curry Lemon or a seasonal ramson pesto.




Important: The plate on the second image was the main course of the restaurant(not by us). One of the guests decided to add one of our soups.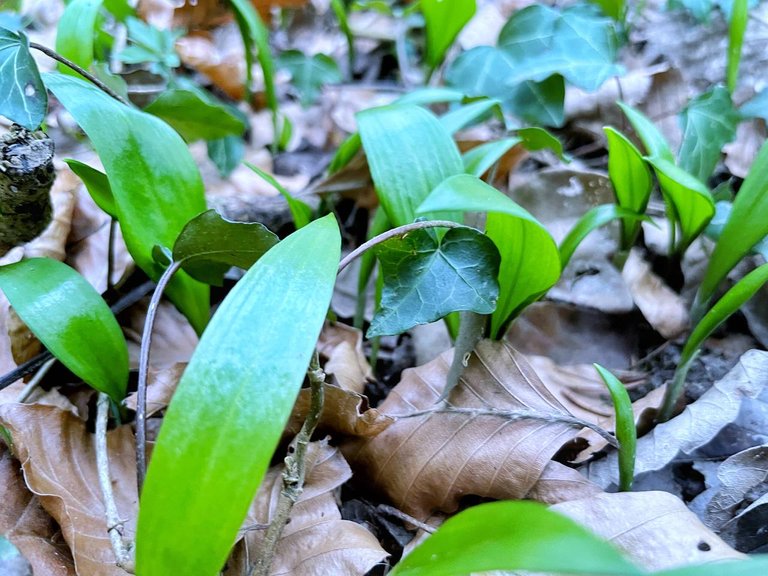 We're excited to introduce our latest creation - a wild garlic pesto made with fresh, young ramsons collected from the forest during this amazing season. We carefully cleaned and processed the garlic to create a homemade pesto, adding a touch of nature to our dishes. Our guests can now enjoy the delicious taste of self-picked and handcrafted pesto, made with love and care. Come and try it for yourself!
Soul Food Corner, 5th Floor, Neue Hard 12, 8005 Zürich
Upcoming events for the Metanoia Market are:
More Metanoia
Don't miss out on the next Metanoia Market where you can find a variety of unique and holistic experiences. And while you're there, make sure to drop by the Soul Food Corner for some nourishing and delicious dishes. Upcoming market dates:

23.04.2023 Metanoia Market: Bäckeranlage, Hohlstrasse 67,
8004 Zürich
28.05.2023 Metanoia Market: Bäckeranlage, Hohlstrasse 67,
8004 Zürich
18.06.2023 Metanoia Market: Bäckeranlage, Hohlstrasse 67,
8004 Zürich
See you there!

As always, we only serve dishes that are gluten free, vegan, barring most nightshades and constantly innovate to avoid certain lectins. We don't specialise in being customised towards allergy sufferers. We simply constitute a reevaluation of ubiquitous rubrics.
"Once you go where no one has and think what no one has thought before and what you are then doing is truly innovative, you are experiencing true movement" - @yangyanje


Bitcoin:
3CikjsEpnC7B16fw2tfoGQAnyWx1CGmjyi
---

Litecoin:
LYHzHekUQ6fTzvfMNkhUJZAnZHCwS8qM71
---

Monero:
8AJZwkQ4v3pjfLj9zjh8Wh4r74KFsAkZ8j5ibn5DVsiRMQciot9Mb79ihgnPhtuAK9AwViXvUJkuGBryLth8xbG8KVc4V1U
---

Any delegations to @mind.force are welcome.
---

Member of the Swiss Hive Community. Here's the curation project.


Feel free to delegate Hive Power to @badge-107955 to support the Swiss Hive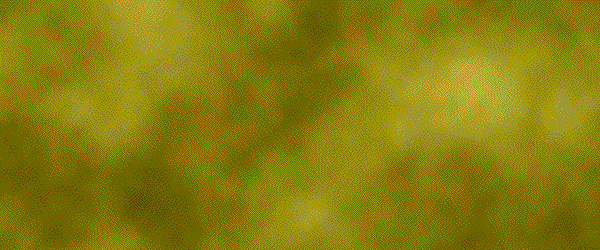 ---
---