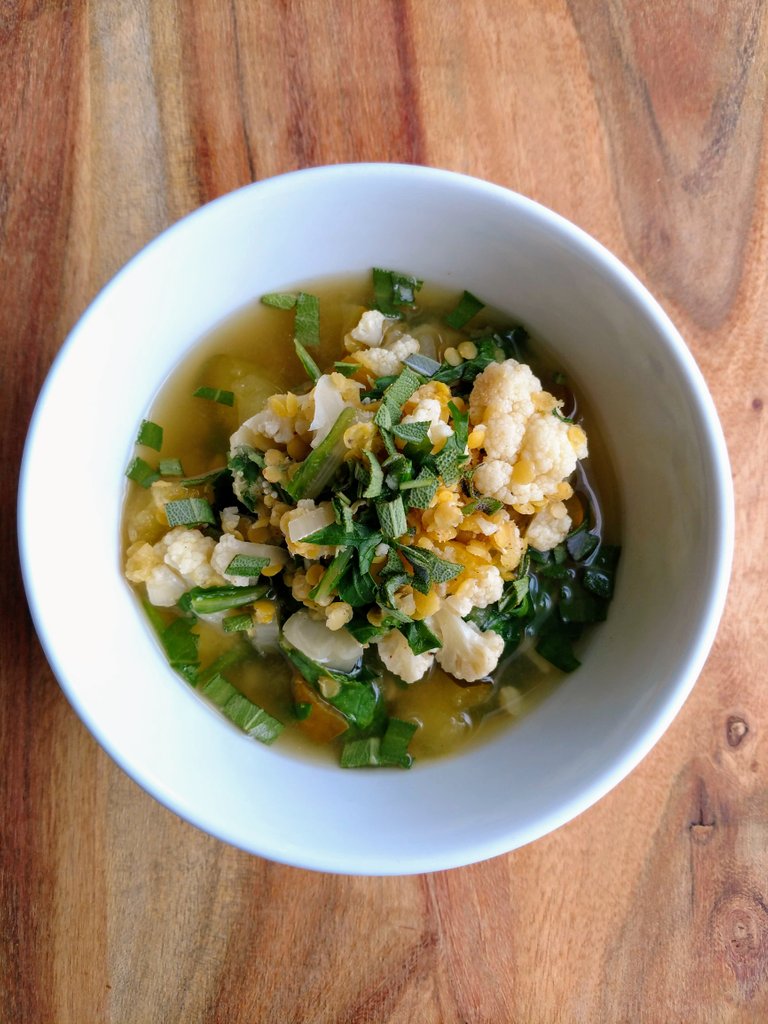 Hello there friends! I've been a bit lax on sharing some yummy recipes on here lately, so I figured I'd end off the month with an easy soup made with a few items right from our backyard garden. Might as well take a stroll through the garden while we're at it. Some of our plants seem to be bouncing back nicely after a month of unrelenting heat. Autumn seems quite a ways away, but you know it's always soup season in my household!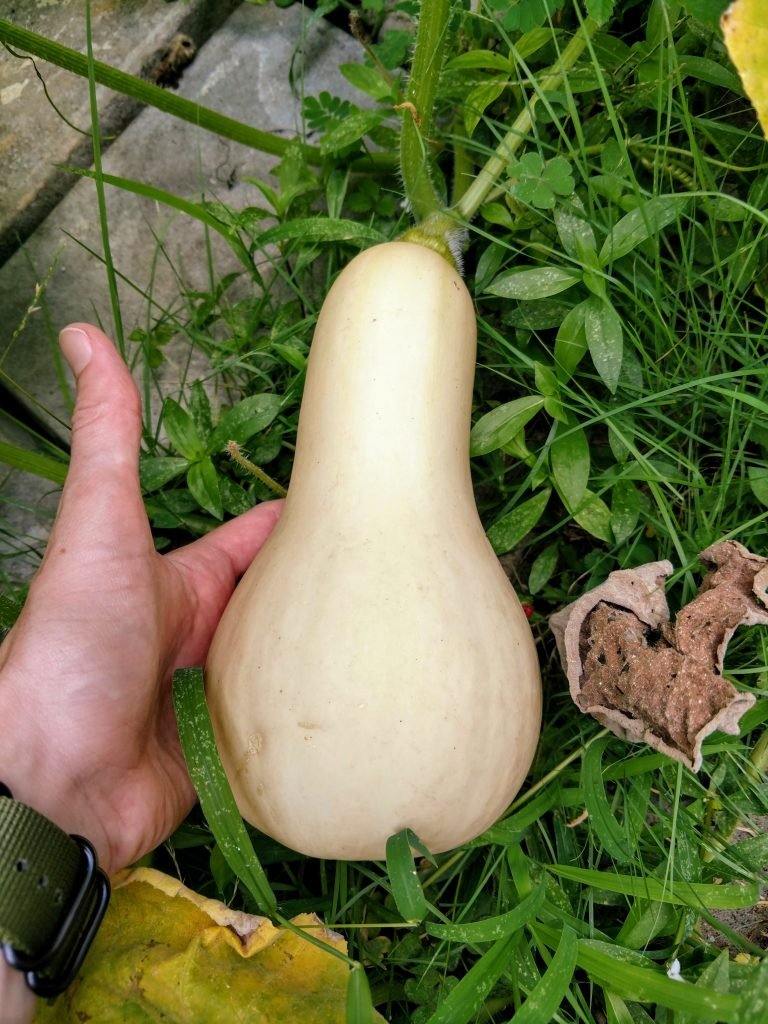 Squash has been the clear favorite in our garden this year. Throughout the summer we had quite a few nice acorn squash come off the vine, but now as we enter the end of the season the butternut squash has made a fine showing! We just pulled off three lovely specimens this week, with more to come shortly.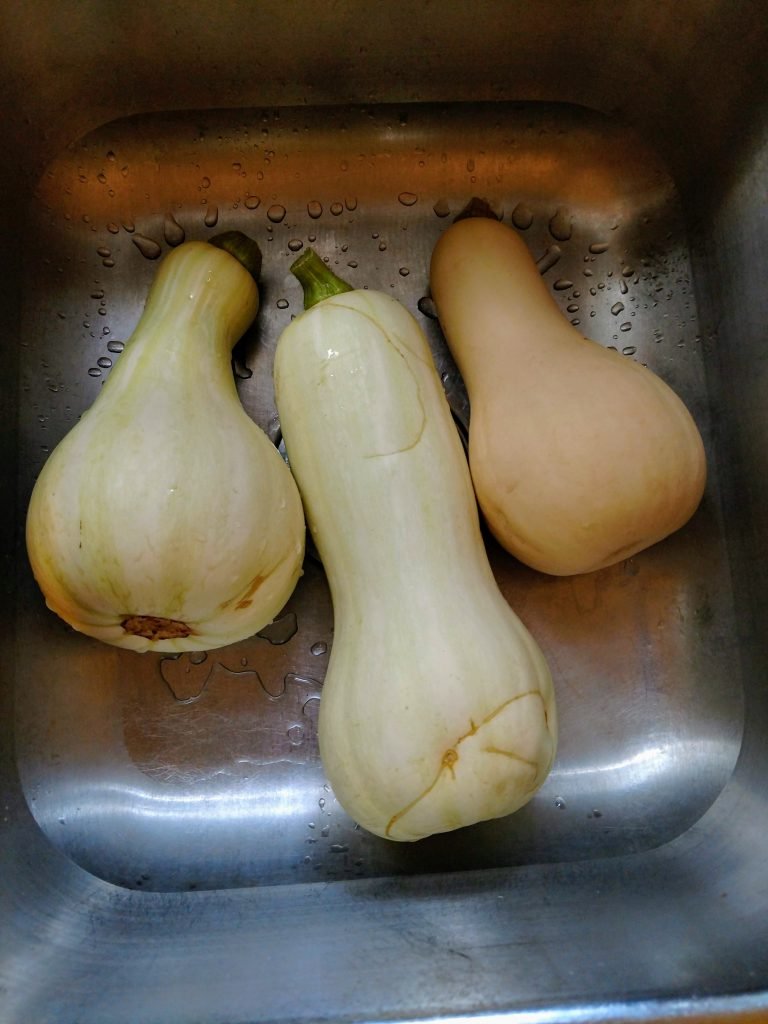 8 pounds of goodness!
I adore all squash, so I will happily incorporate its lovely vibrant fruit into many recipes this season. With another seasonal nutrition event coming up in a few months, perhaps I will get to use some of our homegrown items to share with the guests yet again!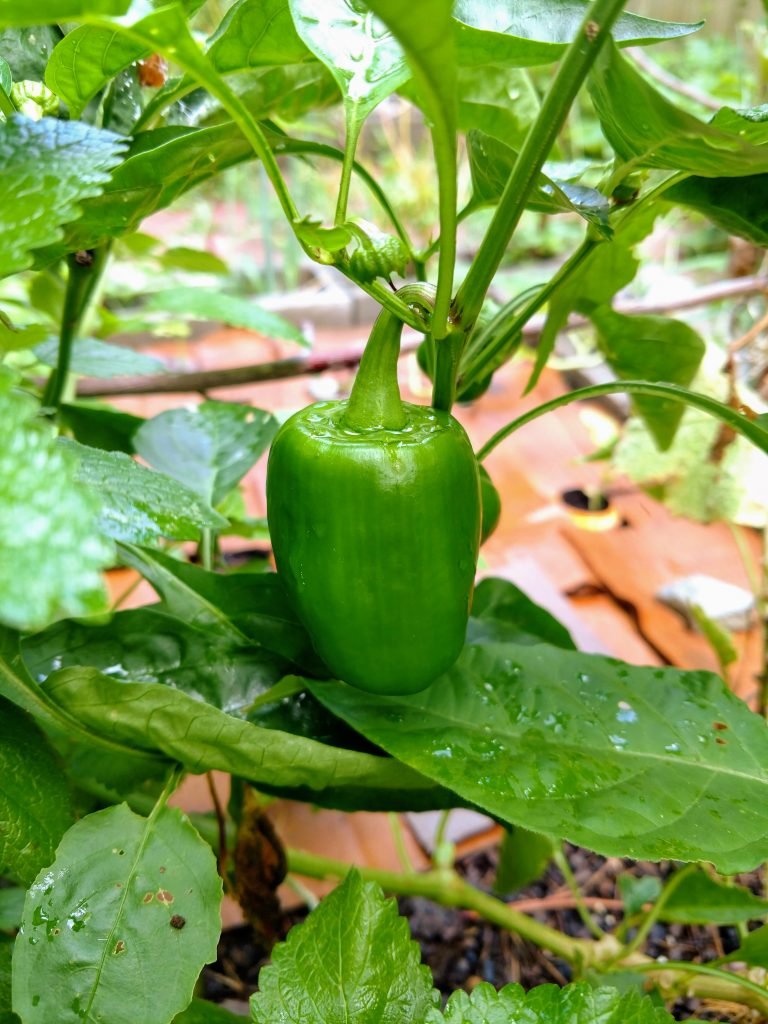 Our peppers have had a bit of a tough year. Slow to grow, and when the fruit does start appearing little nibbles also pop up before we have gotten a chance to enjoy any. Hopefully the bugs have had their fill and will leave us a few nice prizes from our labors. The bell peppers above are looking well, and the hot peppers below seem to be starting to thrive. We had some cooler weather earlier this week that might have helped with a break from the inferno.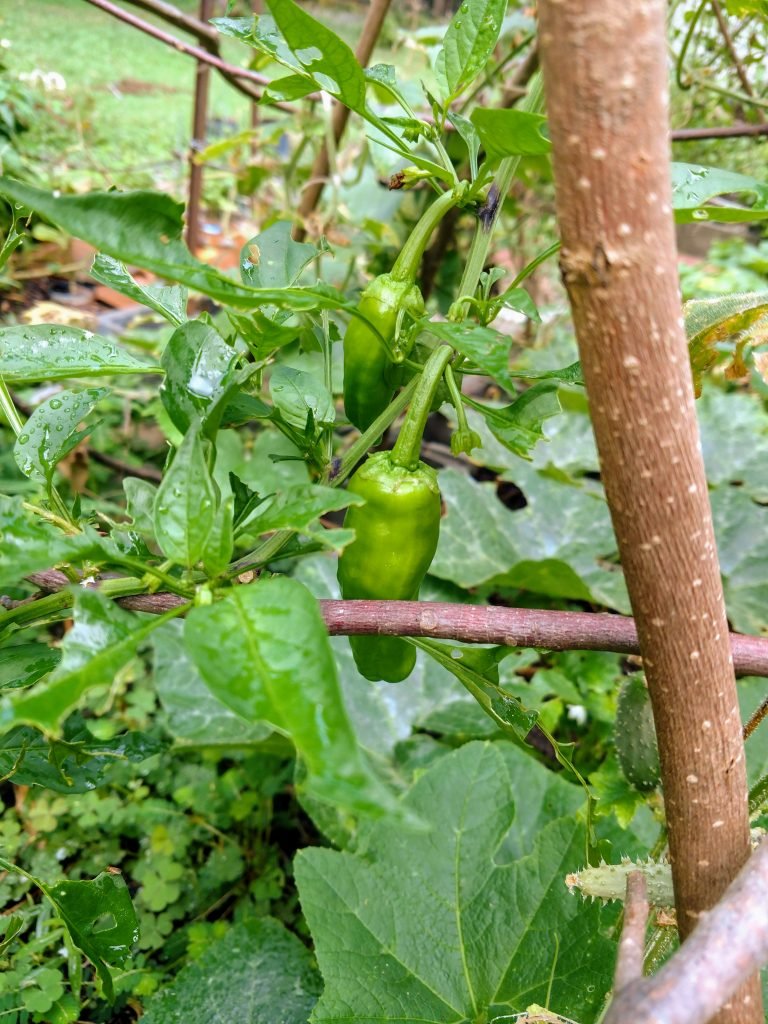 We have had some consistent fruit from the tomato plants, though only the cherry tomatoes seem to actually be ripening outdoors. Our cherry tomato might not be quite as large as my pal @enjar's plant, but she has gotten quite tall towards the end of the season and still is producing a handful of fruit a few times a week.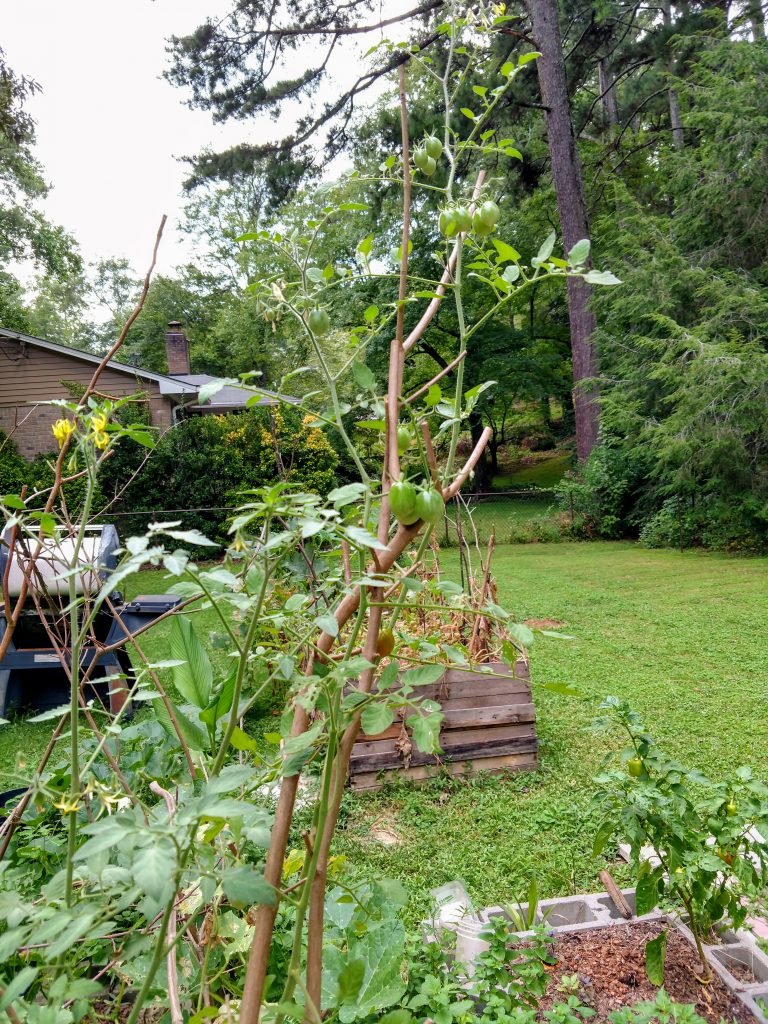 The other few tomato plants are hanging in there, and my boyfriend did pickle some of the green tomatoes this week for a nice treat. He also started seedlings that will hopefully produce some more bounty for us before the year is out. More beets and cabbage, along with pumpkin and herbs.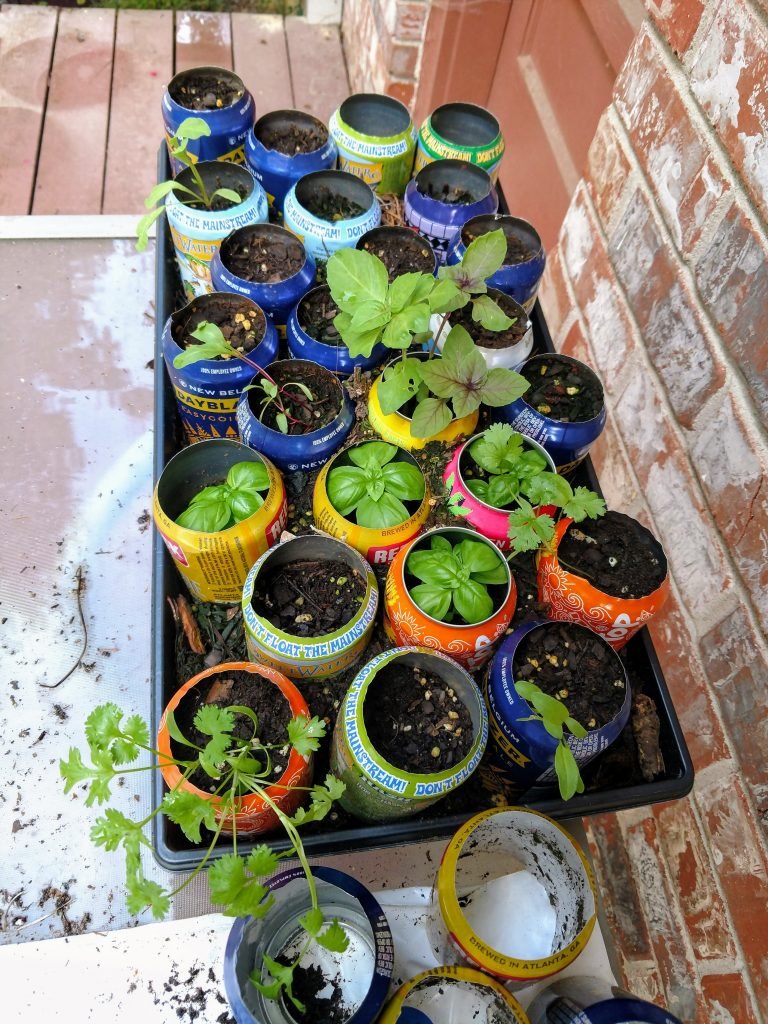 My lovely purple basil was getting eaten up a bit outside, so we did bring some inside with the traditional basil to try to make sure we get to enjoy some of it! I kind of like having some extra greenery indoors anyway. :)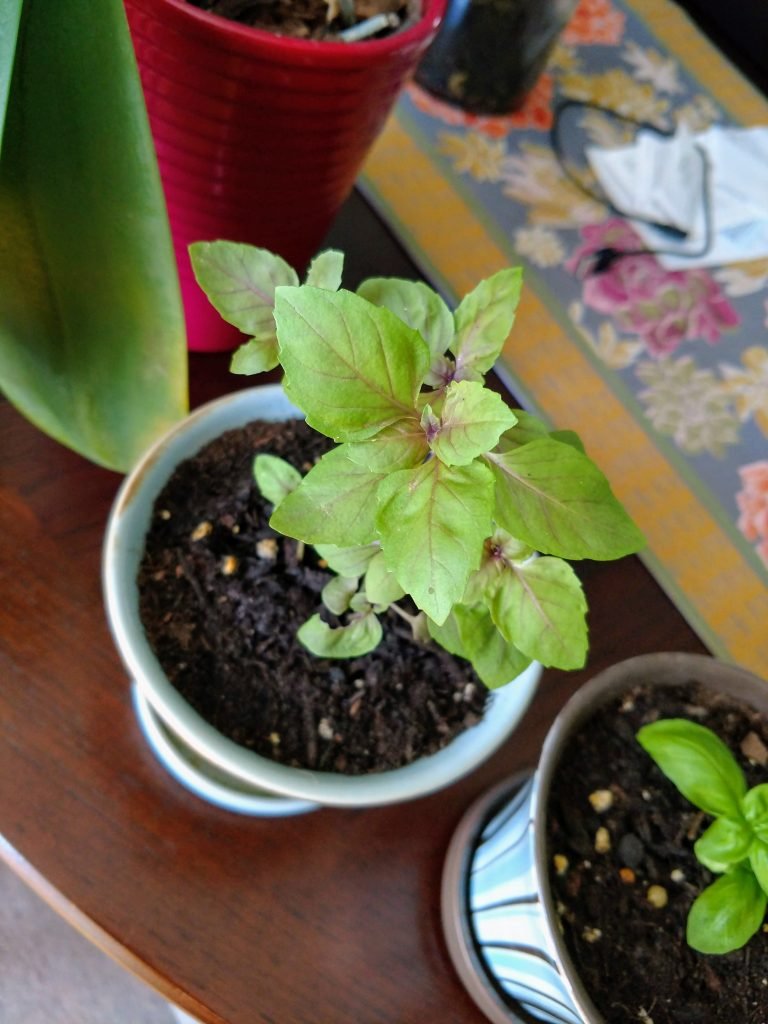 Many of the other herbs are also bouncing back outside. When I went outside to find some for my soup I grabbed a few sprigs of the wonderfully fragrant sage that is growing again! As @riverflows shared a few weeks ago on her Steem blog, sage has many benefits for health and wellness. I don't think I appreciate it enough, so I am going to try to use it more often! Just the smell of it was enough to enhance my mood and put a smile on my face.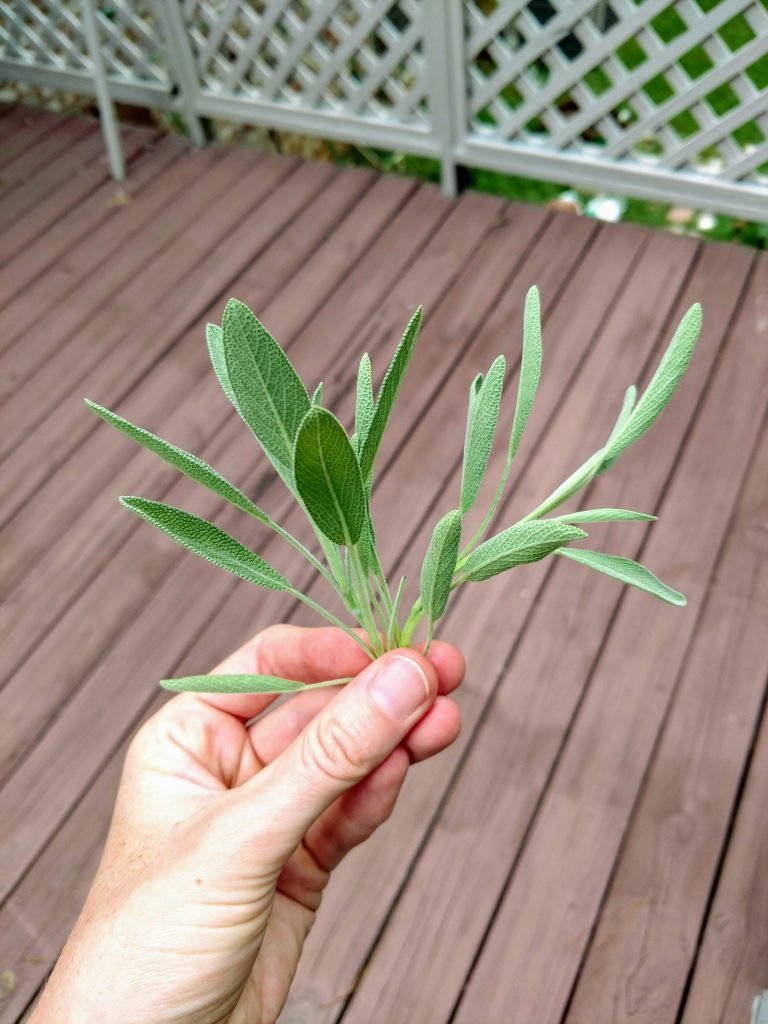 With that, I think I'll share my simple slow cooker soup. The slow cooker might just be my favorite kitchen appliance. I use it often all year-round. As often happens, when I made this dish this past weekend I had used my smaller one for steel cut oats and the larger one for the soup. Besides just being able to put it all in the cooker and let it do its thing on its own, it usually means easy clean up with a one "pot" meal.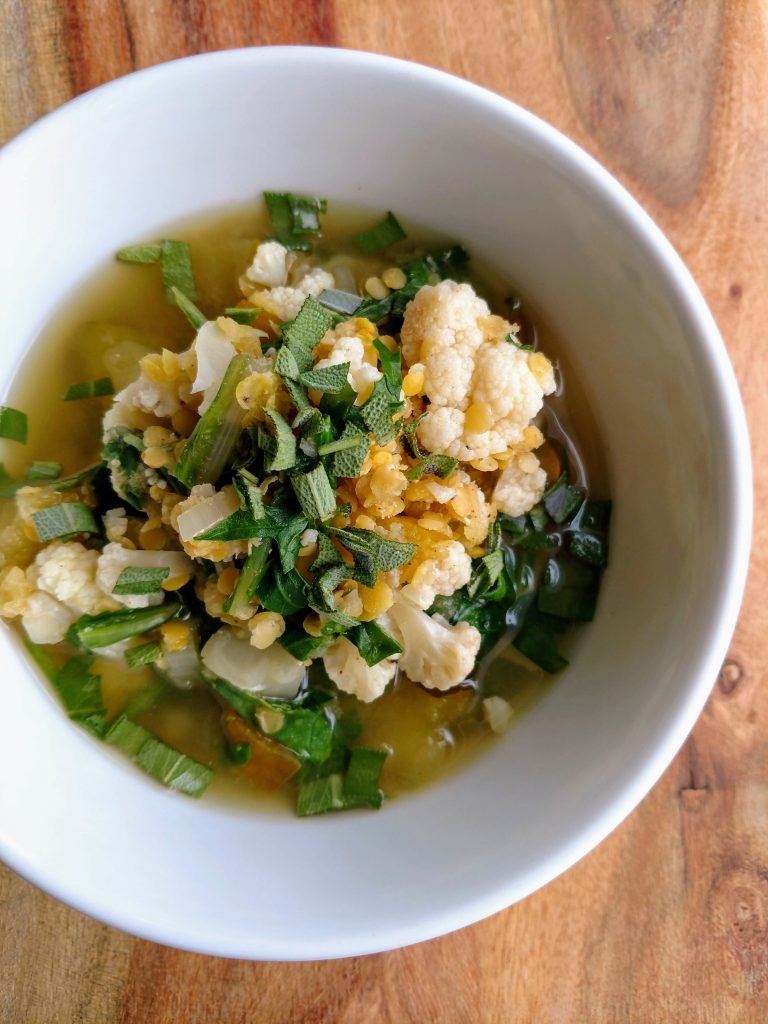 Cauliflower & Acorn Squash Soup
Makes 8 servings
1 medium acorn squash, seeded & chopped into bite-sized chunks
1/2 large head of cauliflower, cut into florets
1 heaping cup red lentils, rinsed
8 cups water or low-sodium veggie broth
2 bay leaves
1 teaspoon dried oregano
1 teaspoon ground turmeric
1/2 teaspoon smoked paprika
1/4-1/2 teaspoon cayenne powder
3 cups roughly chopped greens (I used Swiss chard)
juice of 1 lemon
1 tablespoon mild white miso
a handful of fresh herbs for garnish (I used my sage)
Place everything through the cayenne in a 5-quart slow cooker.* Cover and turn on low. Let cook for 6-7 hours, or until the vegetables and lentils are cooked through.
Once the soup is done, remove the bay leaves, stir in your greens and the lemon juice. Scoop out a few spoonfuls of the broth and mix with the miso before incorporating back into the soup. Taste and adjust any seasonings you like. Sprinkle on some chopped fresh herbs for serving. I love the fresh sage in this combination, but basil, dill or fresh parsley would also be wonderful for that vibrant finish!
*I like to mix the ingredients together but add the bay leaves on top last so that they are easier to find and fish out after cooking.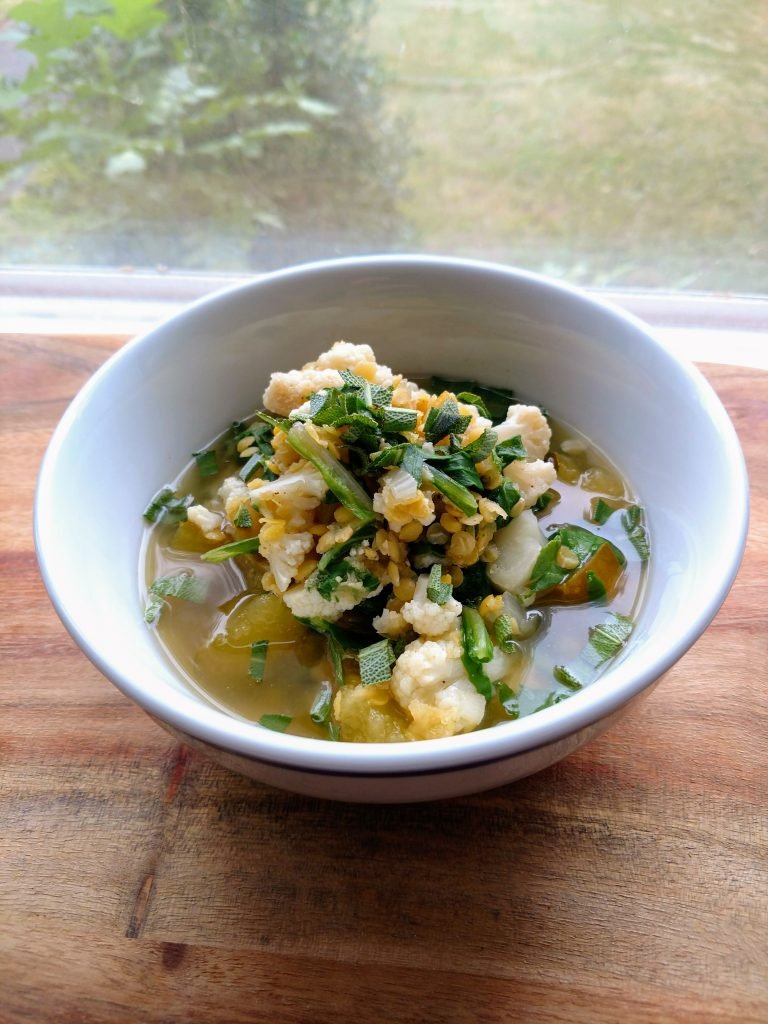 This is also my entry for @simplymike's monthly Garden Journal Challenge. I very much enjoy interacting and learning from the other wonderful gardeners on Steemit! We are still trying to continue improving our green thumbs, but it is always so wonderful to make meals like this one with items pulled straight from the ground! Natural medicine for our bodies and our souls. 💚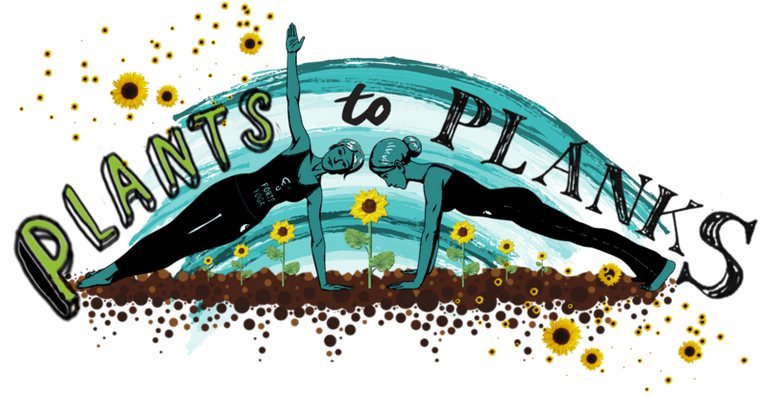 Banners by @zord189, @woman-onthe-wing, @dksart and @bearone for @steemusa


---
Posted from my blog with SteemPress : https://plantstoplanks.com/cauliflower-acorn-squash-soup-august-garden-update/
---