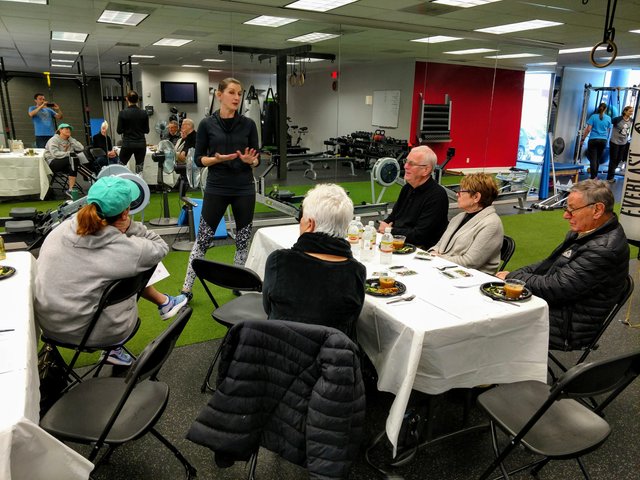 Another fantastic event at Excellence in Exercise is once again in the books! Yesterday was the third installment in my Seasonal Plant-Based Taste & Learn series that began earlier this year. Each time I have been so thankful for an excellent group of people to spend the time engaged in thoughtful conversation about adding more wholesome and delicious plants into our diets. This time was no exception! It was an intimate group that sparked an awesome discussion.
Though the theme this time around was seasonal autumnal fruits and vegetables and healthy holiday tips, we ended up discussing how to transition into consuming more plant-based meals and how to get family members on board. As usual, I also can't help but talk about the amazing local farmers at my local market, and one of the guests was inspired to look into a local CSA to try to incorporate more local, seasonal produce where she resides. Everyone shared some of their own tips on things they enjoy incorporating and ways to make eating healthy easier and move convenient without sacrificing quality. I am never upset to have such a great discussion, as it means that everyone takes something away that they really wanted to learn instead of me just sticking to a script.
We did hit on a few of the healthy holiday habits I most enjoy sharing about, which are listed below:
Be more active.
Meal prep.
Eat before you go to a party or event.
Make a plan for holiday events.
Pay attention to portions.
Pick your "poison".
Drink....lots of water.
Meditate.
Opt for more plant-based options even if you aren't 100% plant-based.
The holiday tips really hold true for the entire year. My focus is not to tell you to deprive yourself completely of the items and traditions you truly enjoy, but more to set yourself up to be more mindful as a whole of your decisions. Move more to counteract a few planned out treats. Indulge in the few items that really evoke a sense of joy, instead of mindlessly eating things just because they are there. Have a plan for the week ahead where you prep plenty of healthy meals for the majority of the week, then know the few events where you may "let your hair down" a bit more.
Loading up on the minimally processed fruits and vegetable dishes this season is one of the best ways to crowd out the less ideal holiday dishes. Well-made items can still be full of flavor, but much lower in saturated fats, sodium, refined carbohydrates and sugars. Of course save room for some of your favorite treats, but if you focus on filling up with the lighter, more vibrant options first then you won't have as much room to overindulge. Consuming plenty of anti-inflammatory nutrients found in whole plant foods, herbs and spices can also help you recover better from those moments of weakness when the cookie tray is staring you in the face and you can't resist. Fiber is your friend as it will help fill you up and scrub your insides clean as it works its way through your digestive system. Having some high fiber snacks around like fruit and nuts or veggies and hummus to snack on during the afternoons can help you avoid the treats in the break room and keep you going until some of those after work events that you don't want to arrive at ravenous.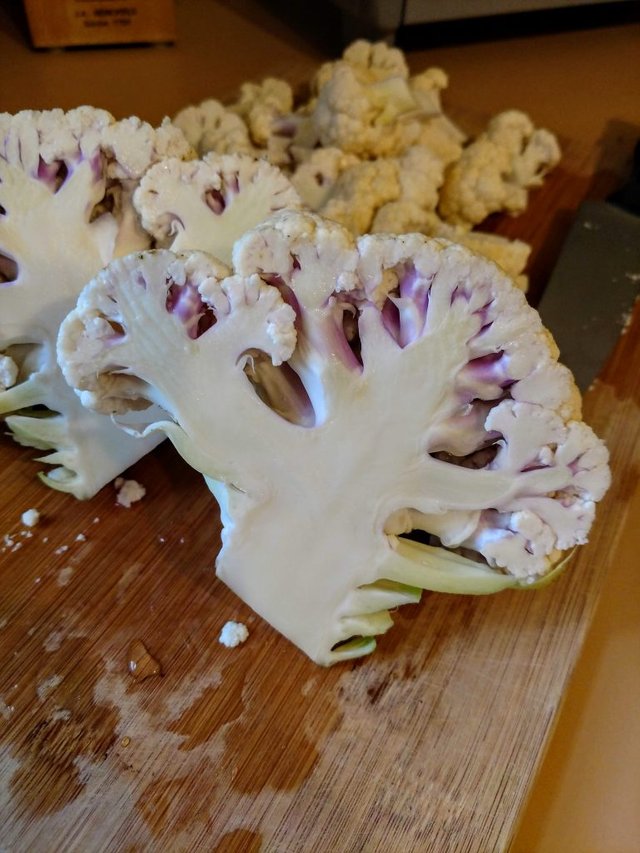 Fresh Cauliflower from the Marietta Square Farmers Market!
Of course the conversation about habits is great, but I think everyone also enjoyed the seasonal recipes that I shared! It is always nice to get good feedback as I painstakingly choose the items to make for each event. I aim for a mix of delicious flavor highlighting the seasonal options, paired with ease in recreating the same dishes at home. I'm pleased to have heard I hit that mark this time around!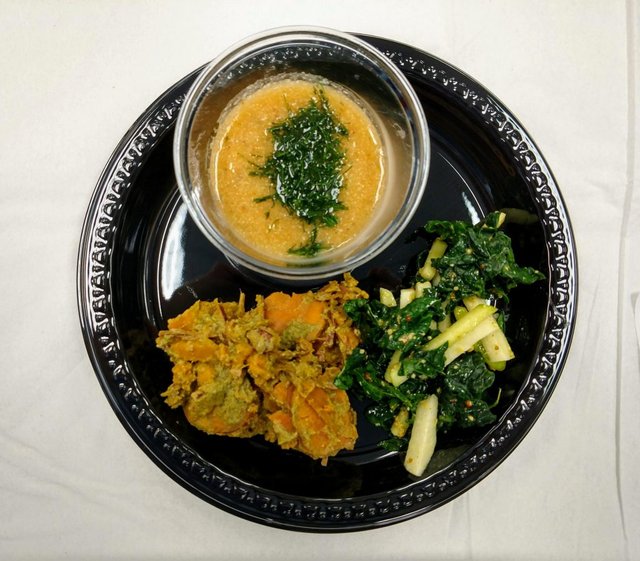 Soup, sweet potatoes and salad!
I was happy to make a very simple butternut squash soup made with squash from our very own backyard garden and beautiful cauliflower from a local farmer. You can find the recipe here.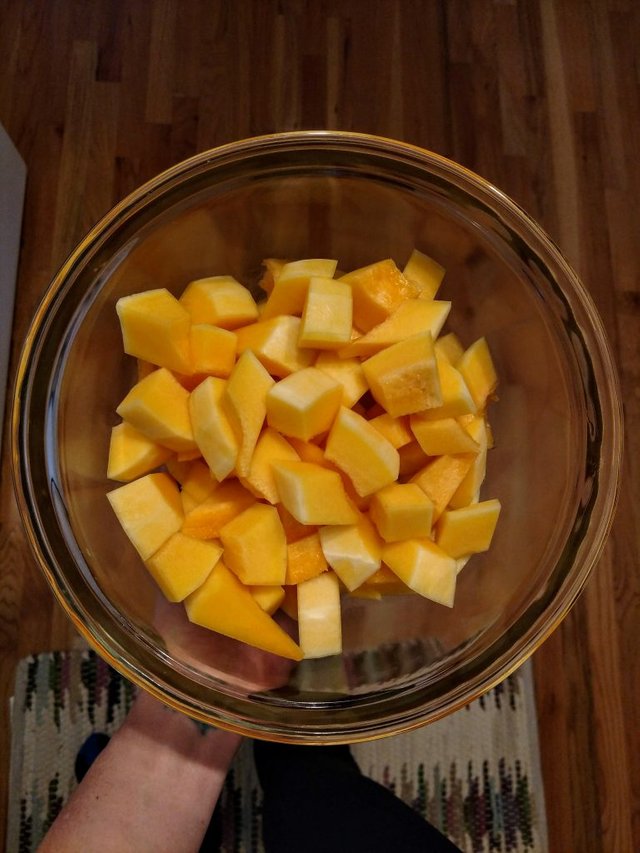 The fan favorite was definitely the scalloped sweet potatoes. I adore this combination myself as a great lightened up variation to a comfort food gem. The fresh herbs and cashew cream sauce make it a perfect holiday side dish! They don't always photograph well (especially since I had them kept warm in a slow cooker), but I can assure you they taste so much better than they look on the plate above!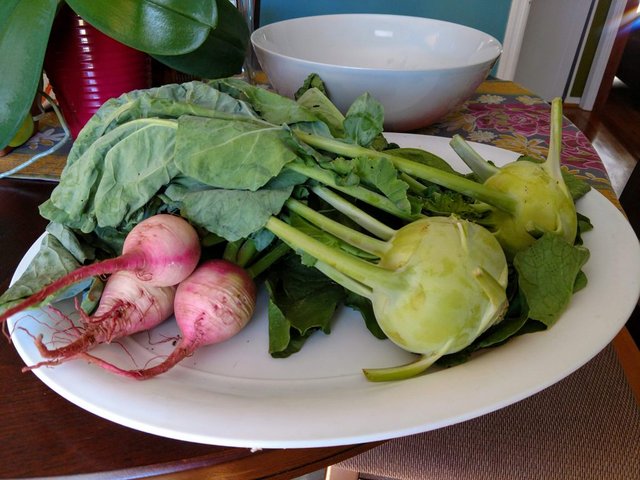 A few guests were curious what kohlrabi looked like whole--it is the green bulb on the right in this photo!
The final touch was a really simple apple, kohlrabi and kale salad. I made a version of a dressing I have shared previously, but here is how I put it together for the event:
Apple & Kohlrabi Salad
1 large Granny Smith or other tart apple, cut to a julienne

1 bulb kohlrabi, peeled & cut to a julienne

3 cups roughly chopped leafy greens (kale, chard, spinach, tatsoi)*

2 cloves fresh garlic, minced

½ teaspoon ground celery seed

½ teaspoon ground mustard

4 tablespoons whole grain or spicy brown mustard

3 tablespoons apple cider vinegar

add a pinch salt or a bit of miso to taste
Prepare the apple, kohlrabi and greens. Place in a serving bowl. Whisk together the remaining ingredients the pour over the salad mixture. Serve at room temperature or for a twist warm up the mixture in a pan slightly before serving.
*If using kale, a trick to break it down for a more pleasant bite is to massage the kale after chopping for a few minutes to soften up the leaves and break down the fiber. Even kale needs some pampering. ;)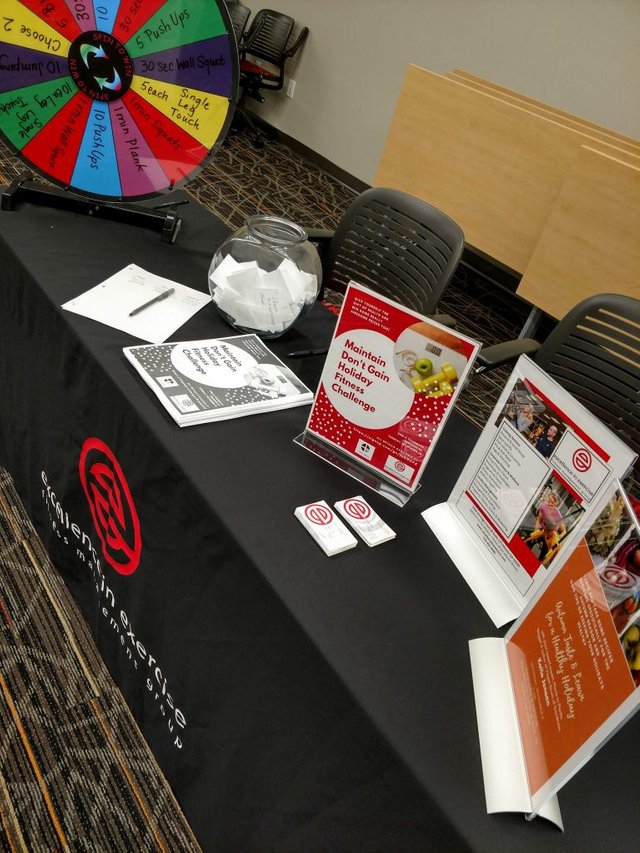 In addition to the event yesterday, I also helped the team out on Thursday promoting our big corporate holiday challenge! The whole week was a great way to set the tone for a healthy and happy holiday season ahead. Despite being quite busy and sometimes overwhelmed myself, having my usual plan in place of prepped meals and green smoothies for a meal in a pinch definitely helped me practice what I preach! Even we health and fitness professionals have to work hard to support ourselves during busy seasons. The little bit of time and energy spent at the beginning of the week is a huge help later on when there isn't an extra minute to spare. Speaking of, it's just about time to get back in the kitchen for another week ahead!
Thanks once again to everyone that came and joined me in person yesterday, and I hope this provides a little recap for those who couldn't make it! I am looking forward to presenting a very widely anticipated topic of discussion in the new year for my winter installment of the series--Vegan Protein!
Wishing you all a vibrant holiday season!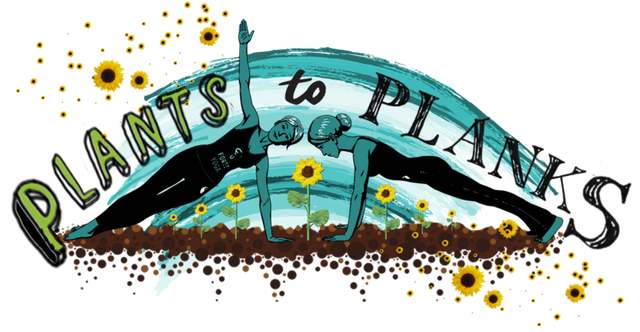 Banners by @zord189, @woman-onthe-wing, @dksart and @bearone for @steemusa


---
Posted from my blog with SteemPress : https://plantstoplanks.com/autumn-event-recap-recipes-scalloped-sweet-potatoes-butternut-squash-soup-and-apple-kohlrabi-salad/
---